Kärcher leads the way in cleaning innovation.
As an innovation leader, we set standards in technology, service and design, which are oriented towards optimal customer benefits and customer requirements. We are always looking for new ideas. If you have an idea that you want to share with us or as a start-up you are looking for a cooperation partner, then you have come to the right place!
Innovation at Kärcher.
At Kärcher we are always tinkering like there is no tomorrow. Head down, sleeves rolled up and we're off! This is how pioneering inventions are created, e.g. the first portable high-pressure cleaner, the battery-powered window vac or the autonomous cleaning robot. Our drive was and still is the customer with all his needs and challenges. And because today these needs and challenges are becoming increasingly complex, we must be pioneering and cooperative when working on innovations.
This is why we no longer limit ourselves to only developing cleaning products, but we also combine complete application worlds and open up whole new business areas. We support daring ideas, give greater freedom to our employees and work hand in hand with external partners such as start-ups and inventors.
This start-up spirit makes us what we are: an innovation leader in the cleaning industry.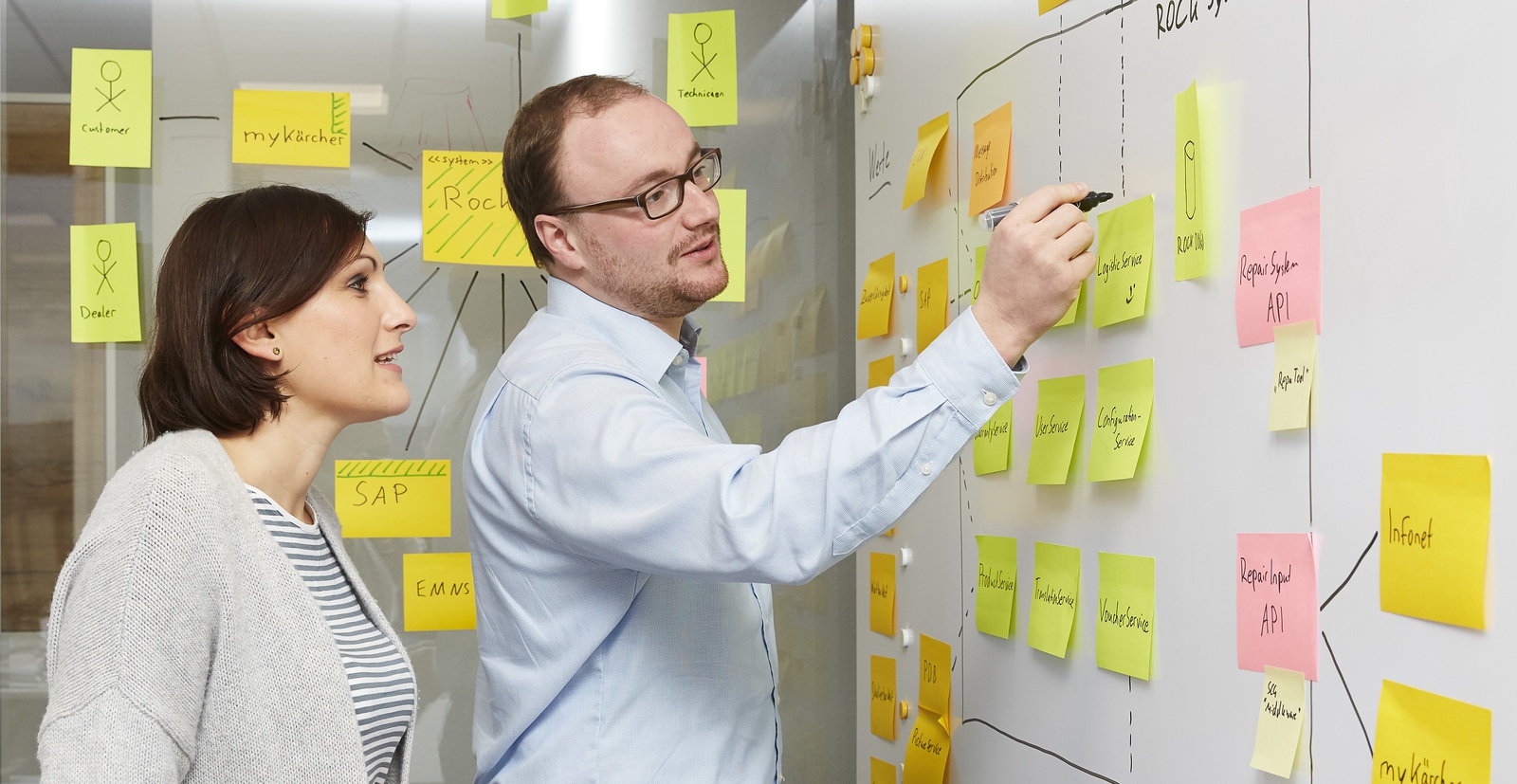 Our innovation activities.
Four new initiatives emerge from our strategy, which work on pioneering solutions for the future challenges of the cleaning industry. Here, on the one hand new ideas are developed and checked, while on the other existing processes and products are improved and new business models are established according to start-up methods.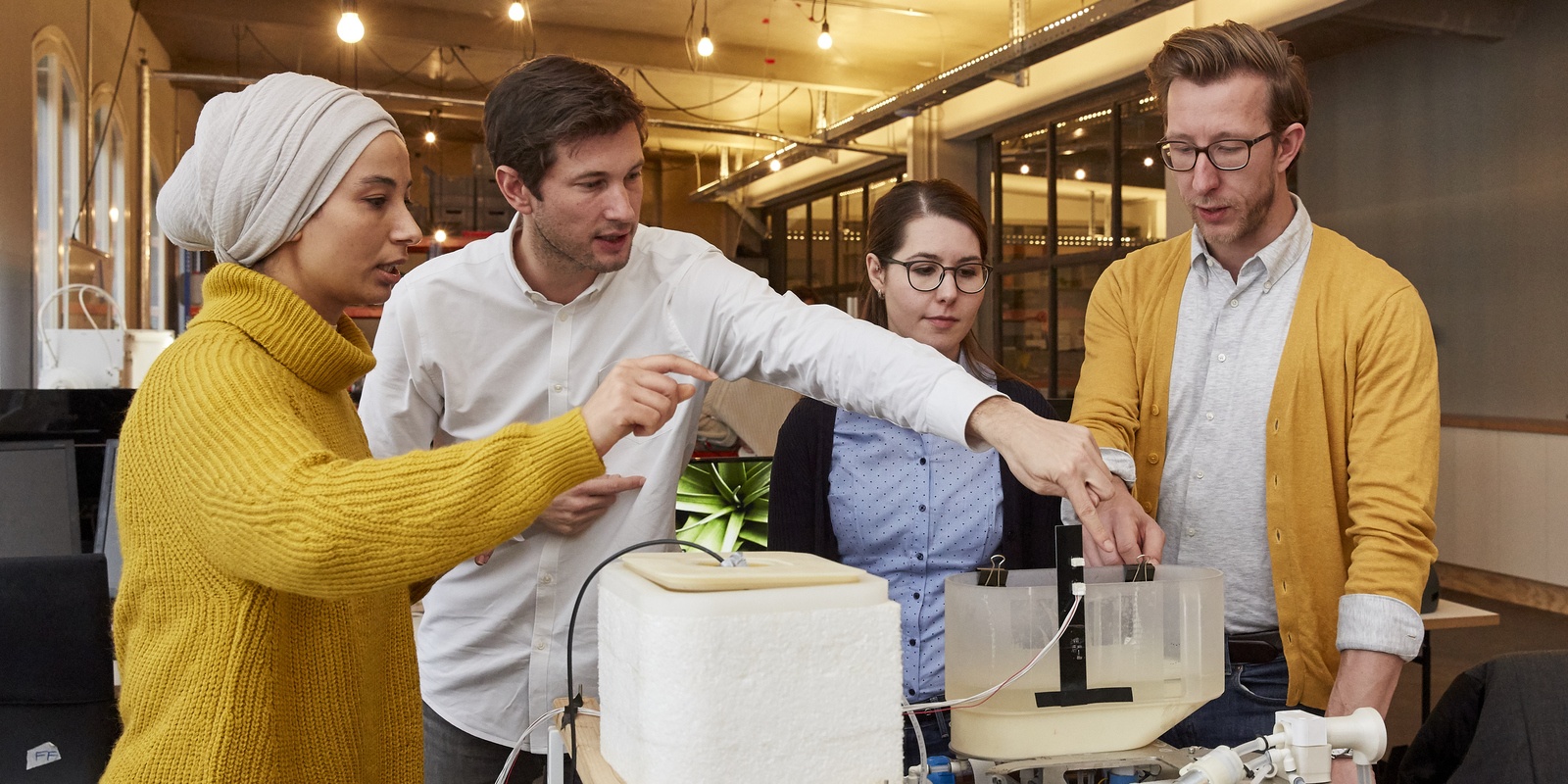 Driving business forward: Kärcher New Venture.
Here, young and dynamic start-ups and Kärcher come together as partners to develop long-lasting technologies and to realise innovative business models for the cleaning market.
More info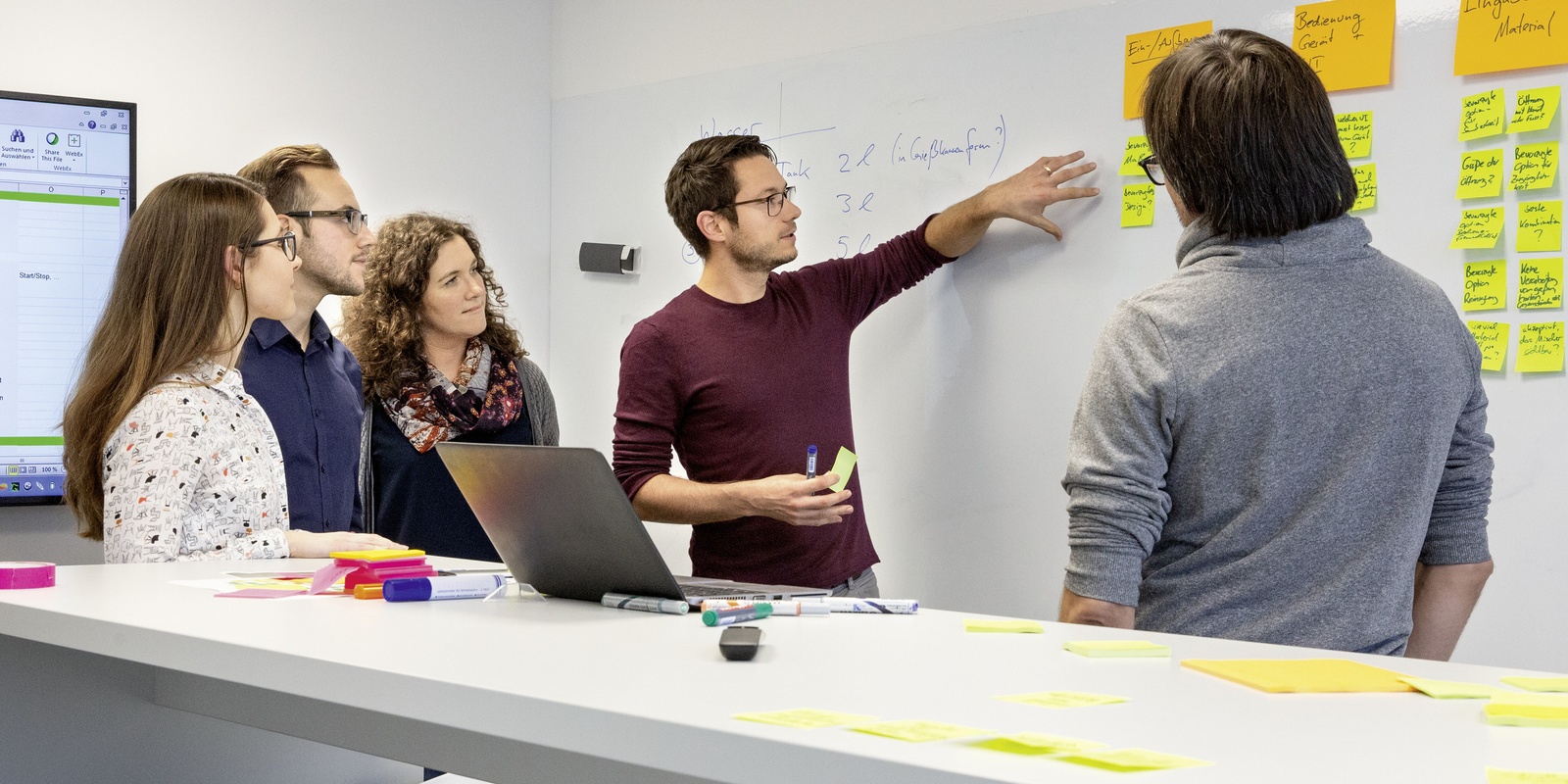 Pushing the boundaries: Kärcher Innovation Lab.
A creative place where multidisciplinary teams work together with start-up spirit in order to develop new business areas and invent new products and solutions.
More info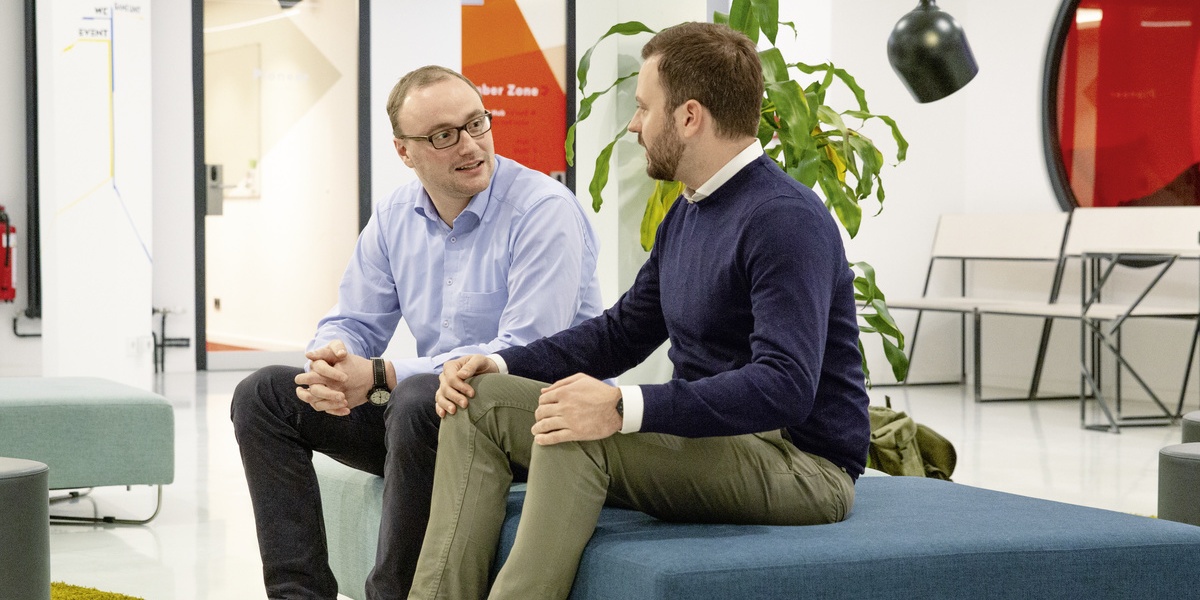 Moving forward: Kärcher Digital Hub.
Our digital heart, where new technologies are developed and new business models are assessed.
More info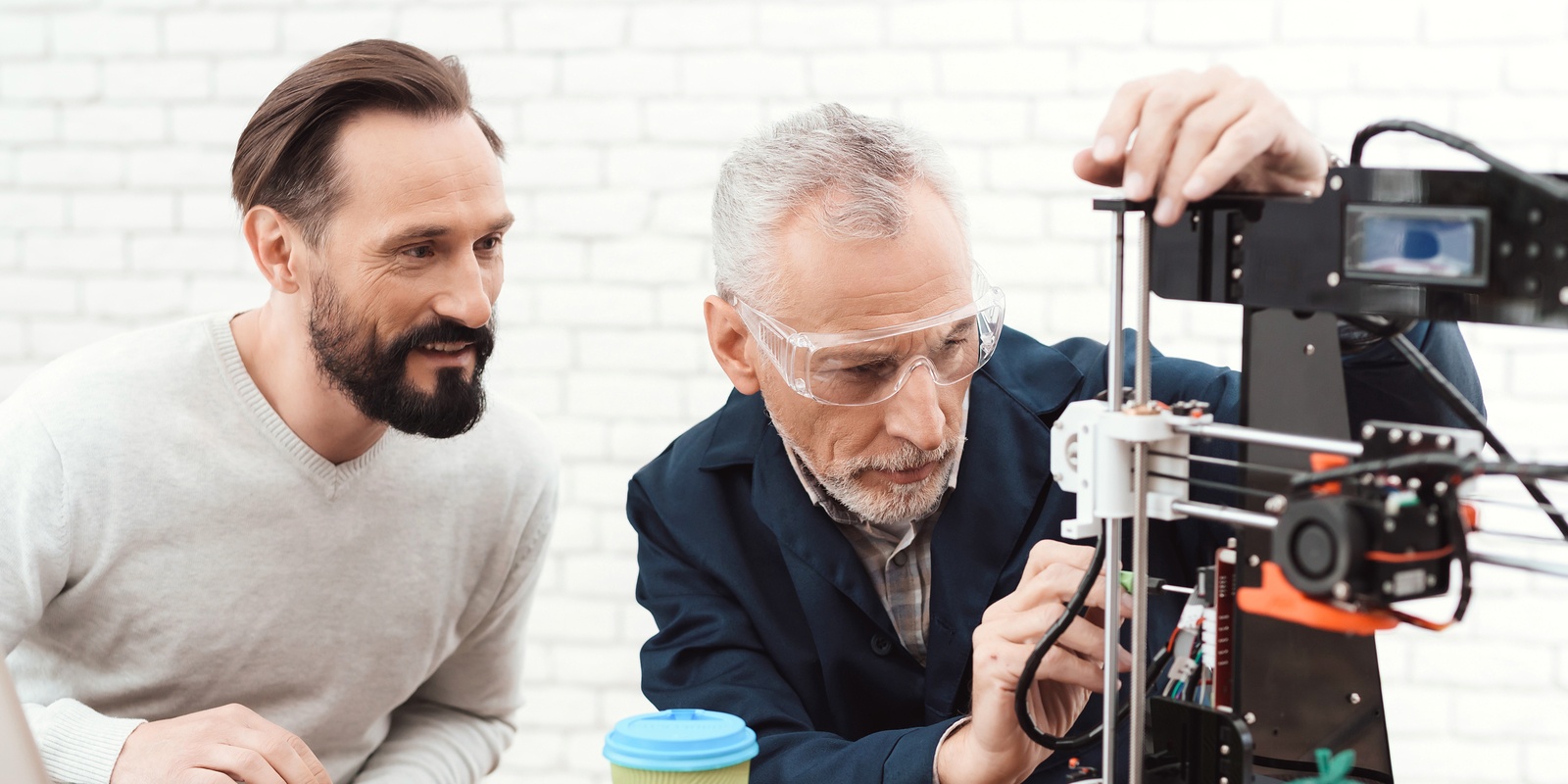 Making progress: External inventors.
Kärcher is always open to new ideas. This is why we also support business models and product ideas from external thinkers. Are you an inventor or a research institute with an idea that you want to share with us? We look forward to receiving your submission.
More info