Compact/push scrubber driers
Developed for the fast and flexible cleaning of small to medium-sized areas like in restaurants, shops, kitchens, hotels and other highly frequented areas heavily-furnished: our push scrubber driers.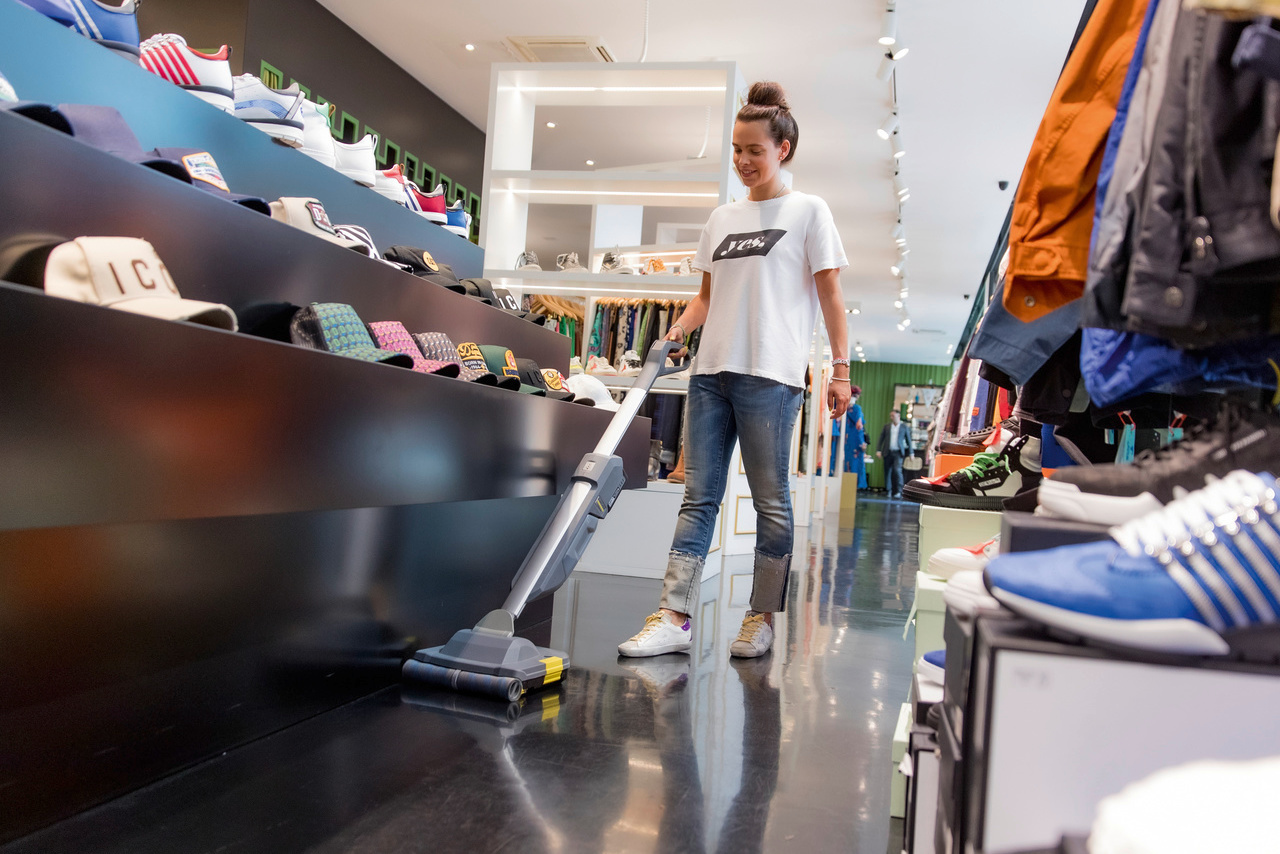 MEET OUR NEW BR 30/1 C BP CORDLESS SCRUBBER DRIER
Clean floors with half the work
Our Kärcher BR 30/1 C Bp reliably cleans hard floors thanks to its 2-in-1 system. It picks up coarse dirt and hair and, in the same step, wipes the floor using two rollers – this means that pre-vacuuming is a thing of the past.
The Kärcher BR 30/1 C Bp is a commercial cordless floor cleaner for hygienically cleaning floor surfaces up to 200 square metres. You can use this device to effortlessly pick up coarse dirt and hair, wipe the floor and, in doing so, shorten the drying time.
Fast, hygienic maintenance cleaning and floor disinfection in small areas. The BR 30/1 C Bp Pack compact cordless scrubber drier with microfibre roller technology from Kärcher is suitable for all floor types.