Kira B 50 - intelligent cleaning robot
Find new ways.

Welcome to the world of autonomous cleaning. We have developed a solution for you that allows you to profit fully from the cost-effectiveness and independence of this technology even in relatively small areas. The human desire to escape from monotonous and stressful activities is as old as mankind itself. All technology follows this principle – from the washing machine to the automatic lawnmower. Autonomous floor conveyors are well established in industry. Agricultural robots, drones for various tasks and, last but not least, autonomous driving will very soon permanently change our working world and our lives. This is what our KIRA (Kärcher Intelligent Robotic Application) represents in professional cleaning.
With KIRA we have created a platform for all our professional robotic products. And this is our answer to your increasing challenges in cleaning technology. We developed the KIRA B 50 from scratch. This means you get an autonomous system that combines all our experience in terms of cleaning technology. And which gives you a response to the lag of staff shortages. You make up for the additional costs for KIRA vis-à-vis a standard machine through the saving on personnel costs after only approximately 500 – 600 working hours.
Innovation Award 2018
The autonomous scrubber drier KIRA B 50 from Kärcher was awarded at the cleaning trade fair Interclean 2018 in Amsterdam. The machine received the Innovation Award in the "Machines" category and was also chosen as the overall winner from a total of 89 submissions.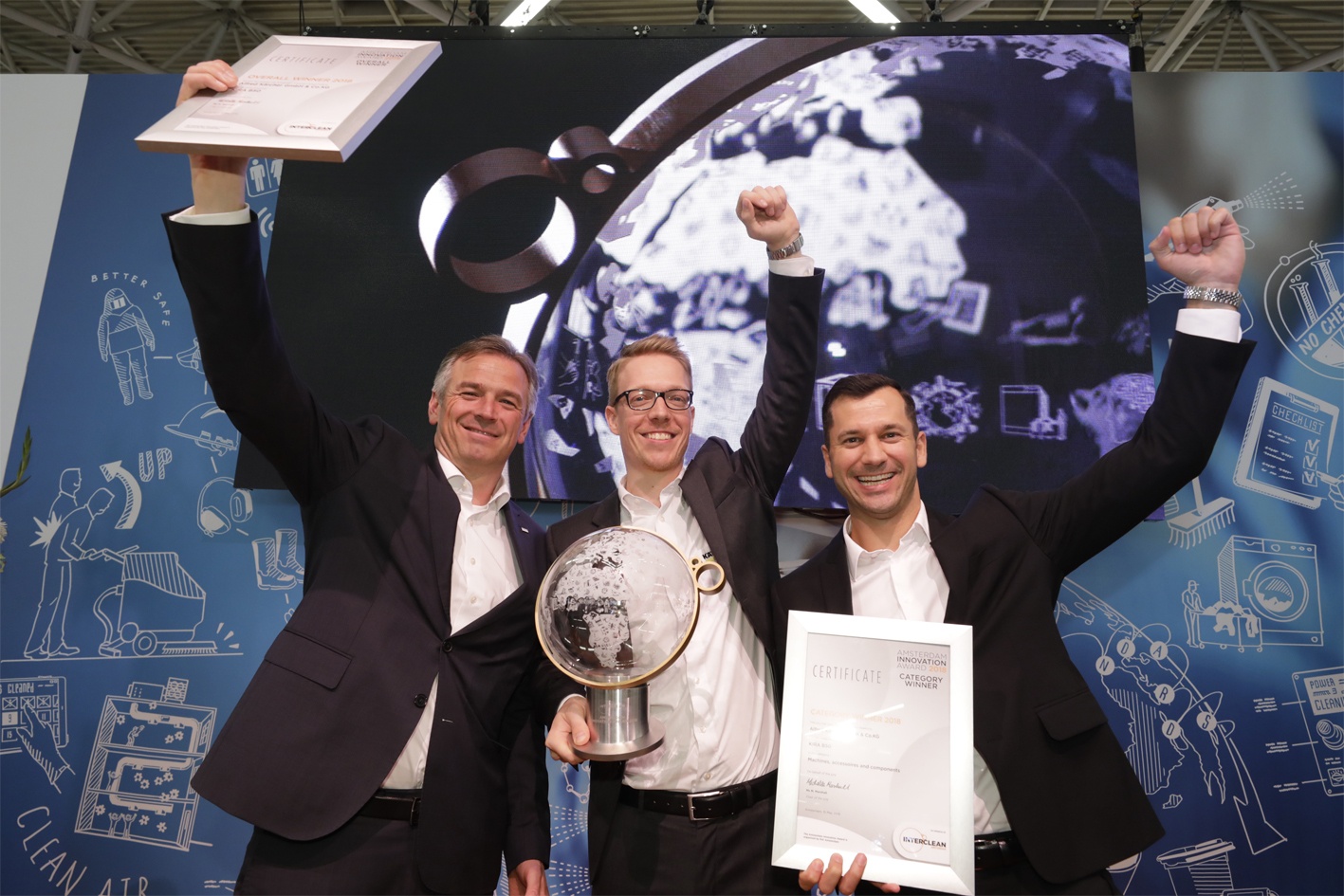 KIRA B 50 - Intelligent cleaning robot
All-in-one solution. Everything you need.
Our KIRA B 50 is a professional automatic scrubber drier and marks the start of a complete range of autonomous cleaning machines. So that you benefi t from a genuinely autonomous and reliable cleaning machine, we developed the KIRA B 50 as a robot from the outset, and it also has convenient manual operation. Constant cost pressure and the shortage of manpower are good reasons for purchasing a cleaning robot. There are also many other convincing arguments.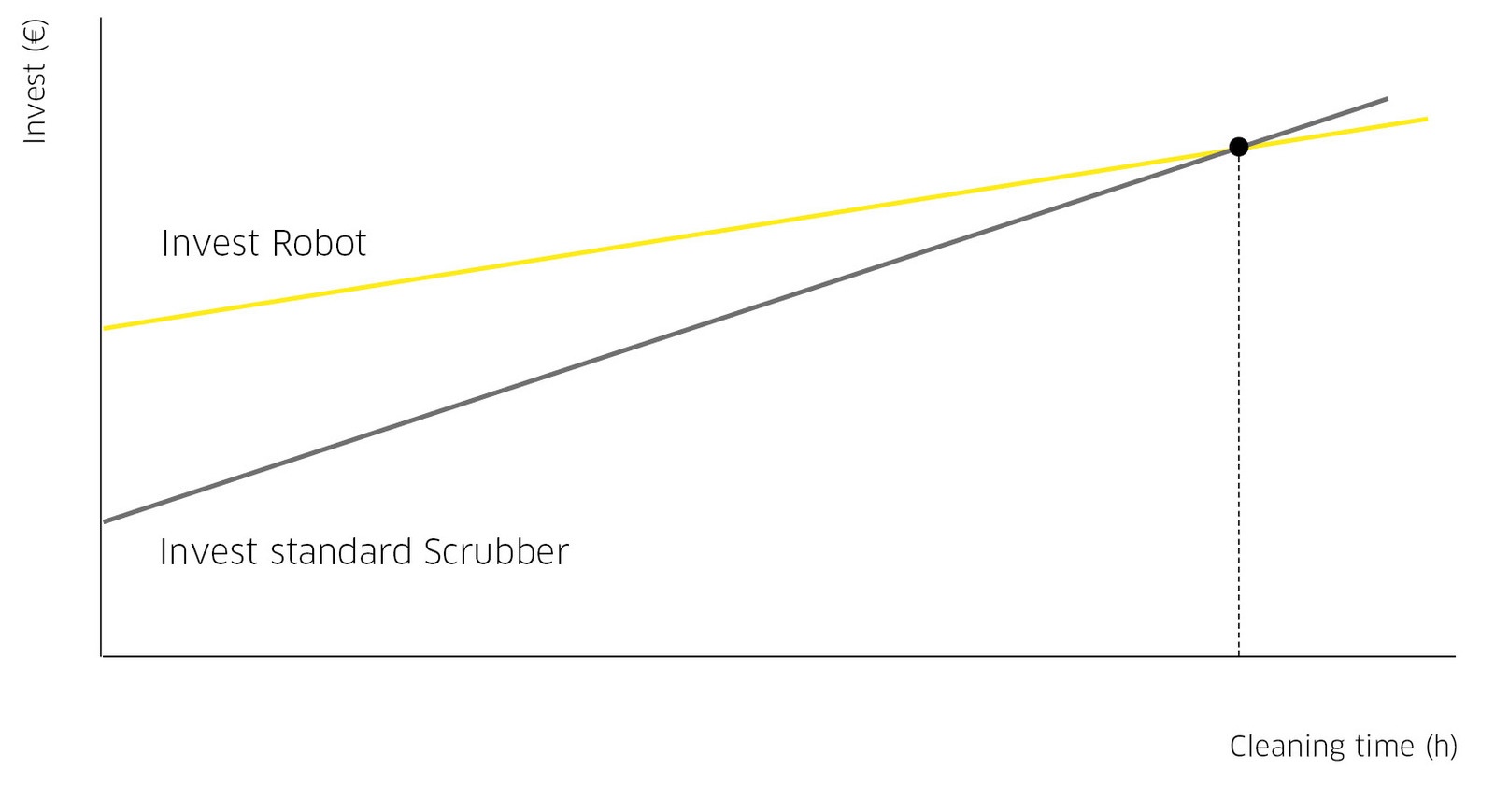 Economical is good. KIRA is efficient and sustainable.
Bearing costs in mind is common sense. It is intelligent to examine all current and future costs. From the purchase over the entire useful life through to disposal. With KIRA you get a competitive robot with which you achieve high efficiency even in very small areas. With KIRA you benefit from significant staff savings, but many other factors also contribute to your success with KIRA.
Sustainability is a key issue all over the world and one of the principles behind our entrepreneurial thinking and action. KIRA optimally adapts the cleaning parameters to the area to be cleaned, thus saving energy, water and cleaning agent.
Autonomous cleaning at the price of a ride-on machine
You want to and must earn money with your work. KIRA helps you here. With KIRA we provide you with a very price attractive cleaning robot which you can use efficiently even in relatively small areas.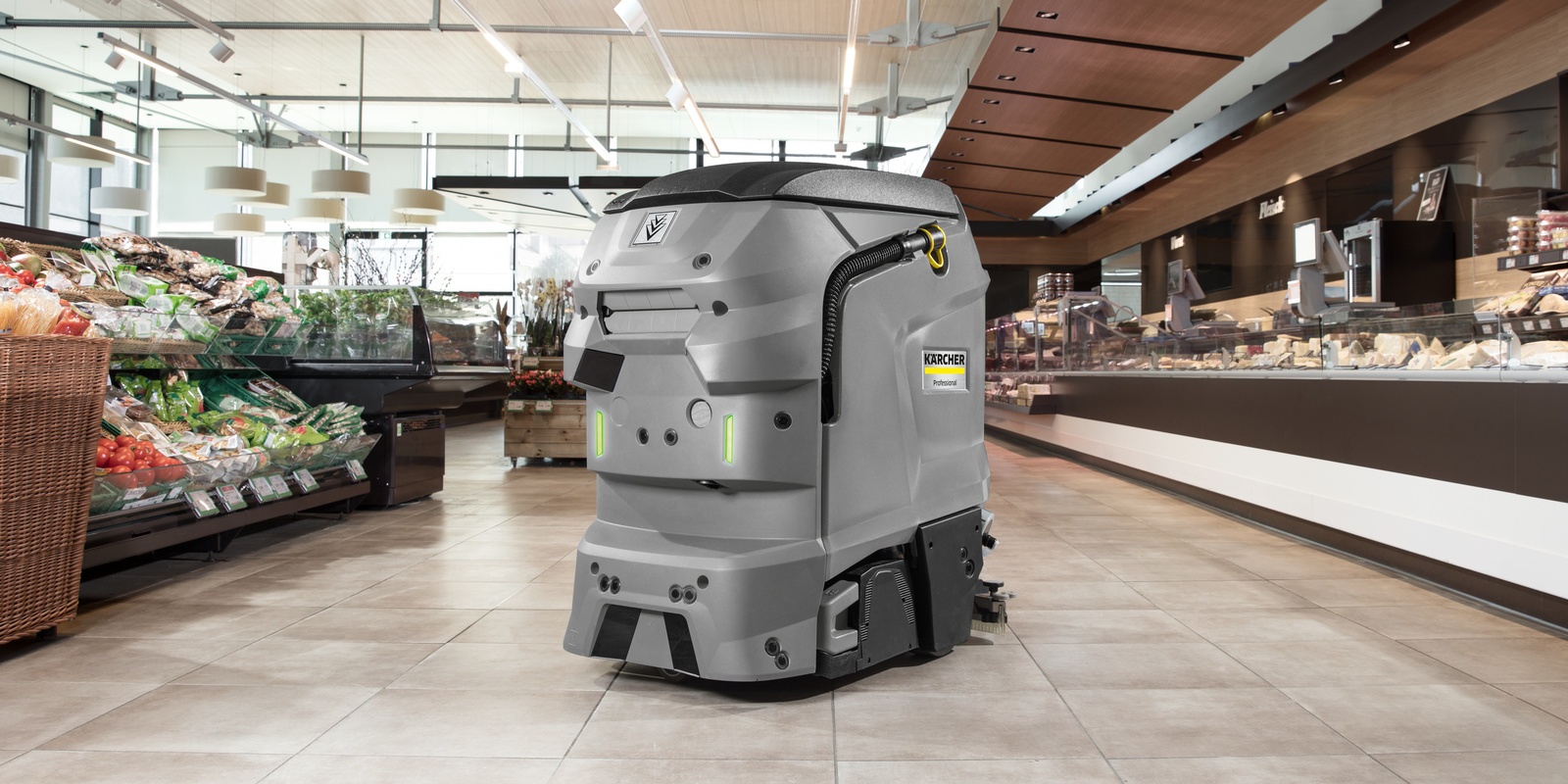 With the KIRA B 50, you can efficiently clean areas from 500 m². The area performance is 1,200 m²/h at a cleaning speed of 2,2 km/h. Our KIRA B 80 manages up to 2,400 m² with a full tank and then has enough battery reserve for a further 1,200 m².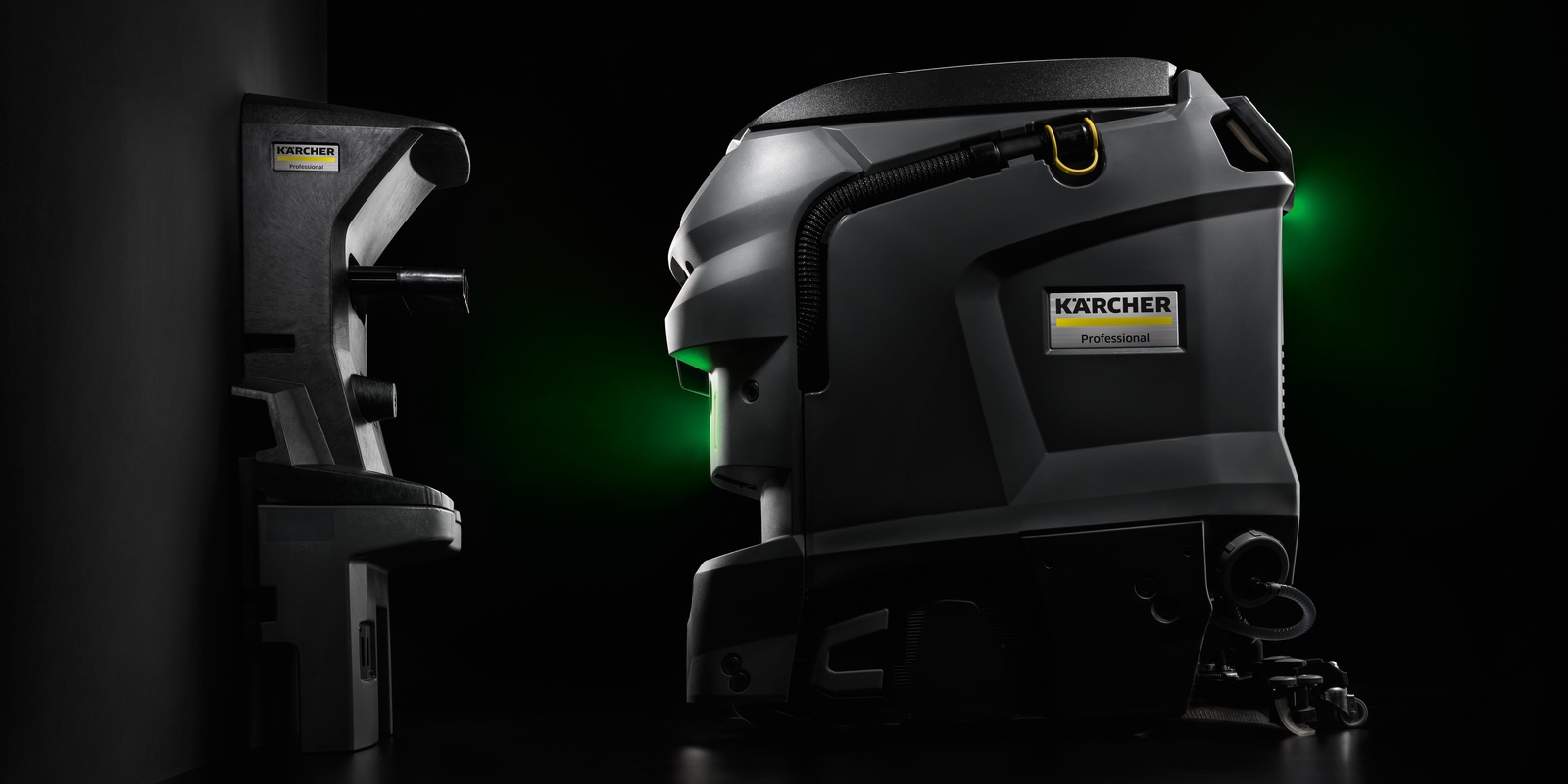 When the cleaning has been completed or as required, your KIRA automatically drives to the docking station to recharge the batteries, replenish fresh water, clean the tank and drain dirty water. KIRA calculates the energy requirement for the pending cleaning order and charges the batteries accordingly. This minimises the docking times. Typical set-up times become a thing of the past. You only have to manually fill the cleaning agent tank as required.
100% safe and totally flexible
Safety takes top priority with autonomous robots. We built KIRA with absolute safety in mind. And in an extremely flexible and demand-oriented manner. While KIRA is in use, the accurate sensor system offers 100% safety for people, the robot and property. Optical signals indicate the behaviour of the robot to the customer. KIRA detects individuals and obstacles with absolute certainty and responds by stopping immediately or accurately bypassing them. The high-precision sensor system creates a virtual bumper around the machine and also makes it possible to traverse narrow corridors and hallways and clean up to 10 cm from the wall. The combination of several safety concepts prevents collisions and crashes e.g. in areas with escalators with absolute certainty. KIRA complies with all relevant local standards and is certified for daytime cleaning in areas frequented by the public.
The "Contour mode" is very clever: you manually drive around an area with KIRA, and KIRA then cleans the marked area automatically. Finally, the "Individual route" mode offers you classic teach and repeat: you drive the cleaning route completely manually and then save the route. You can save several routes and simply call these up or change them as required.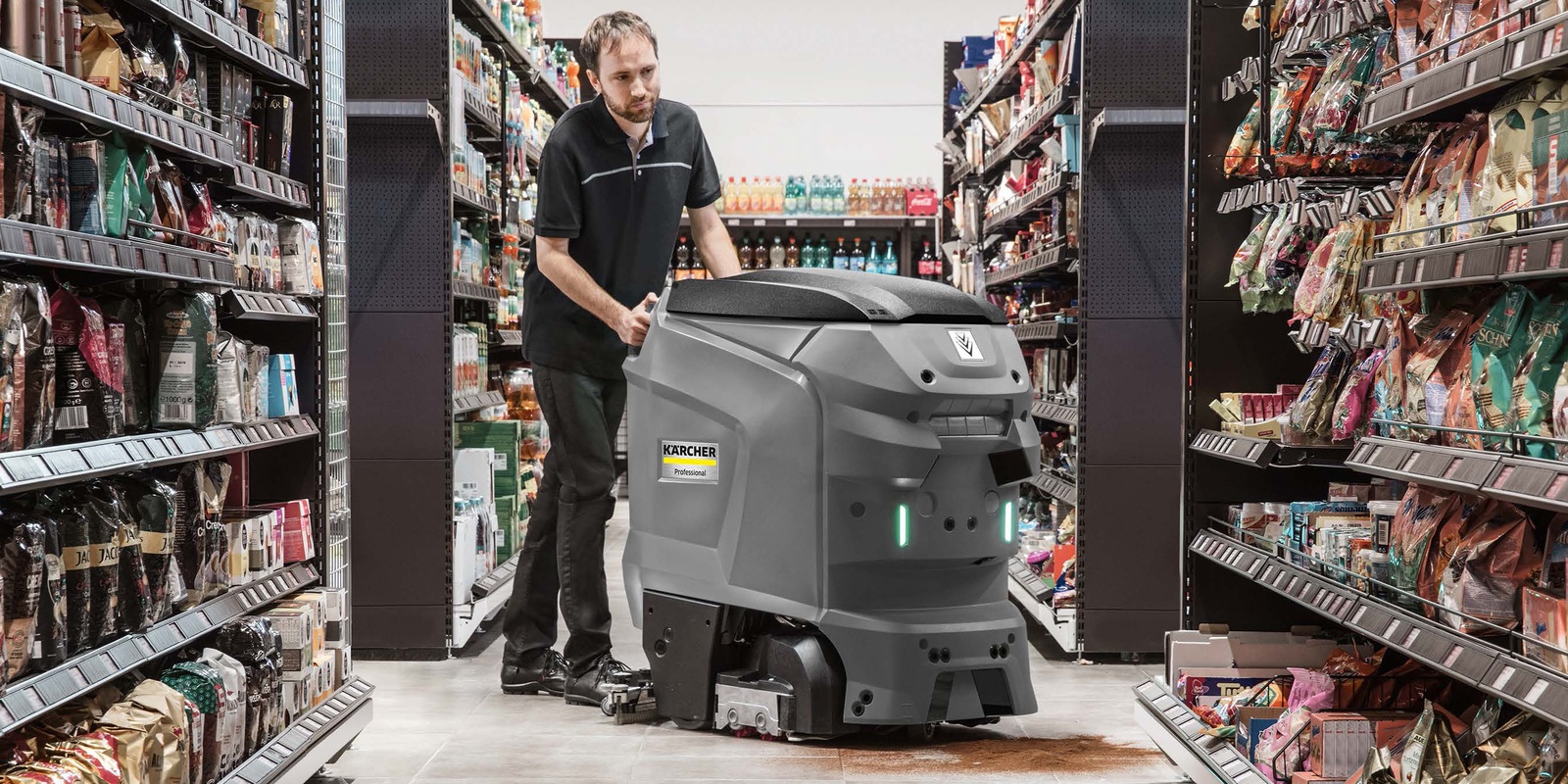 Flexibility times four KIRA works just the way you want it. There are 4 driving modes to choose from. The "Entire map" mode means complete cleaning of the area. In "Zone selection" mode you can select individual hygiene zones from the total area. This allows you to clean hygienesensitive areas, for example in fruit and vegetable departments or wellness areas of hotels, more frequently or more intensively.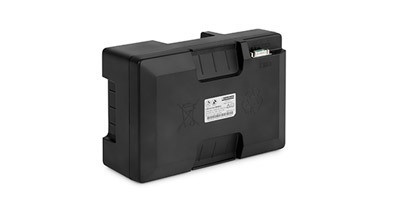 The longlife Li-Ion batteries permit more than 1,500 charge cycles. The automatic lane-keeping assistant is so precise that the cleaning lines only overlap by 5 cm. This saves travel paths, time and energy. KIRA accurately doses water and cleaning agent according to the driving speed, reuses the water in the brush head and thus maximises the area coverage.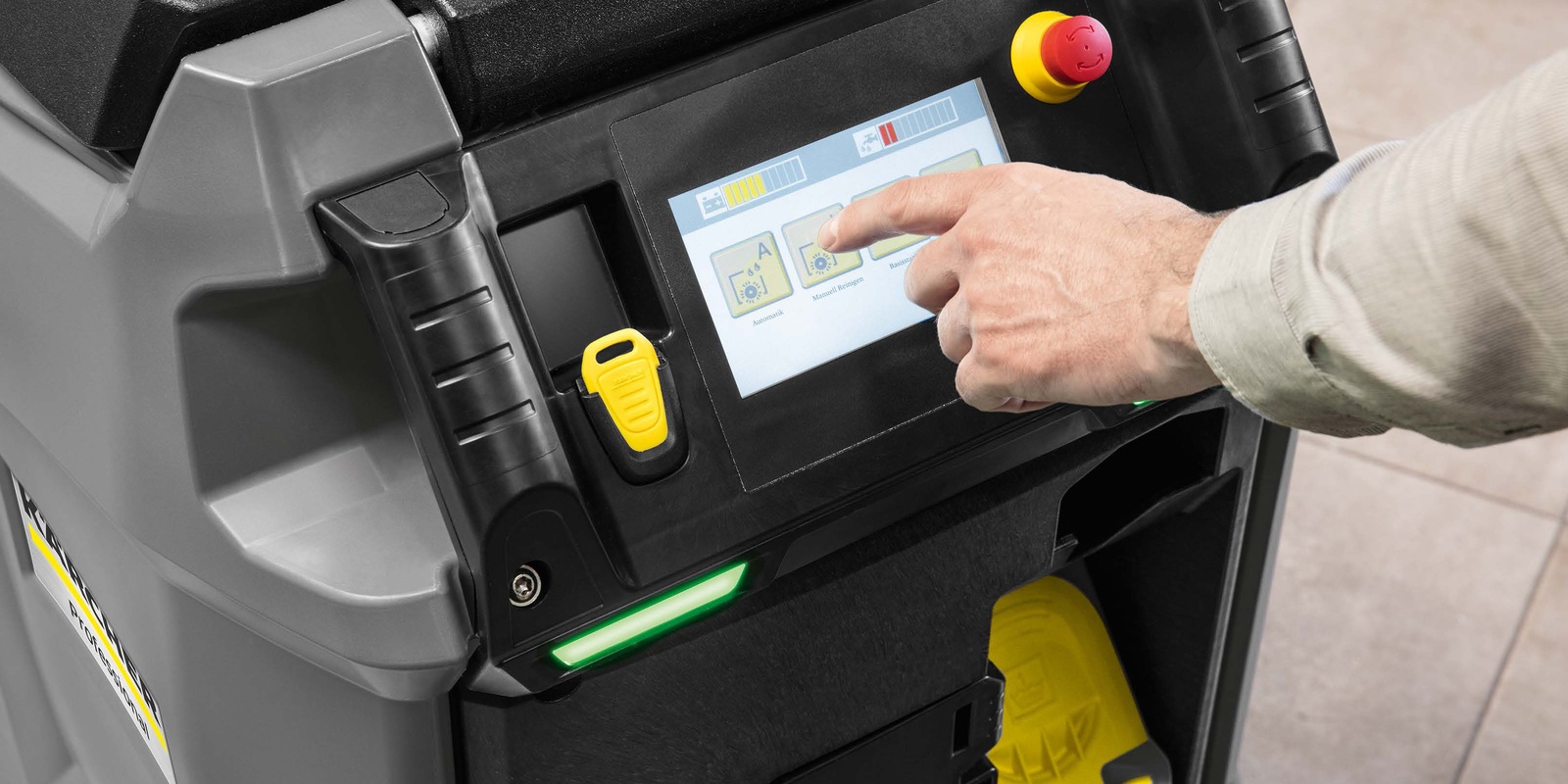 Safety starts with the infrastructure We help you choose the best site for the docking station and set up KIRA for its first application. The one-off mapping of the work area takes less than 1 hour, for example for a 900 m² supermarket. Thanks to the userfriendly design, intuitive operation via touchscreen and the familiar, tried-and-tested Kärcher KIK system, you can also easily set up and manage KIRA yourself. You continue to receive our full support and assistance at any time. KIRA works without the need for infrastructural modifications in your building.