Kärcher All Brands Service – Service for all Brands
Would you like the full service for all machines, but have machines from manufacturers other than Kärcher in your fleet? Then use our Kärcher All Brands Service for the repair and servicing of machines from other manufacturers. Just as you would expect from our service. Competent, reliable and fast.

Service
Close to 1000 expertly trained service technicians are on hand to help you in 60 countries. Regardless of the machines and brands in your fleet, we will take care of it all. Without any difference and in compliance with all standards. And of course, the prescribed safety inspections are also included. With our Kärcher expertise as a global market leader, we can provide the best possible service for your entire fleet. While you concentrate on your business, we make sure that your machines are working. And you have just one contact partner for everything – for services and repairs, for spare and wear parts, for accessories and cleaning agents.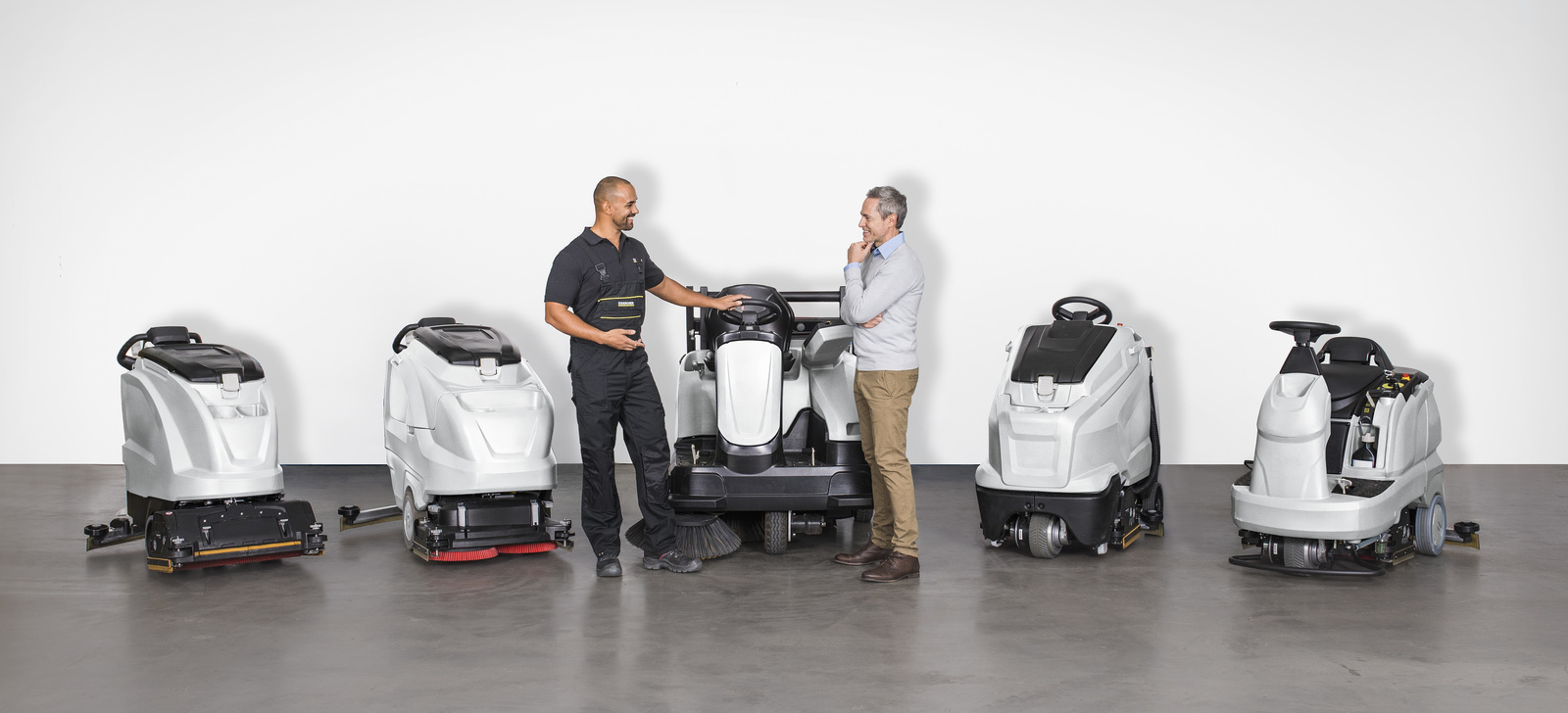 Because you need your entire fleet:
You receive our first-class service not only for our machines, but for all cleaning machines from all manufacturers: From compact sweepers to large scrubber driers.
All from a single source:
The benefit for you is saving time. With one single point of contact and on-site visit, we ensure the operational capacity of all your cleaning equipment.
Our service team has combined expertise in mechanics and electronics and is wholly familiar with technology from all manufacturers. This is also the case for supplying spare parts of the same quality as the original and the original equipment manufacturer.
What happens now?
Curious? Talk to us about the numerous interesting options. We will be happy to provide you with a detailed, no-obligation quote.