Kärcher Service – Repair service
For us, being close to our customers means that we are actually near you. Worldwide. Exactly where you are and where you need us. Immediately in the event of malfunctions or acute application problems. Any time. Every day.
You manage your business. We give you security.
Security means being there for others. Where it's not the thought that counts, but your actual presence. Always with 100% commitment and a full range of services. That's got to be your standard. It's always ours. Because we see ourselves as a system provider that offers and performs a whole range of products and services.
We are ready: You will benefit from our service throughout the entire operating life of your Kärcher machine. Wherever you need us, we or one of our service partners will be there for you on site. At your business. Where your machine is used. Anywhere.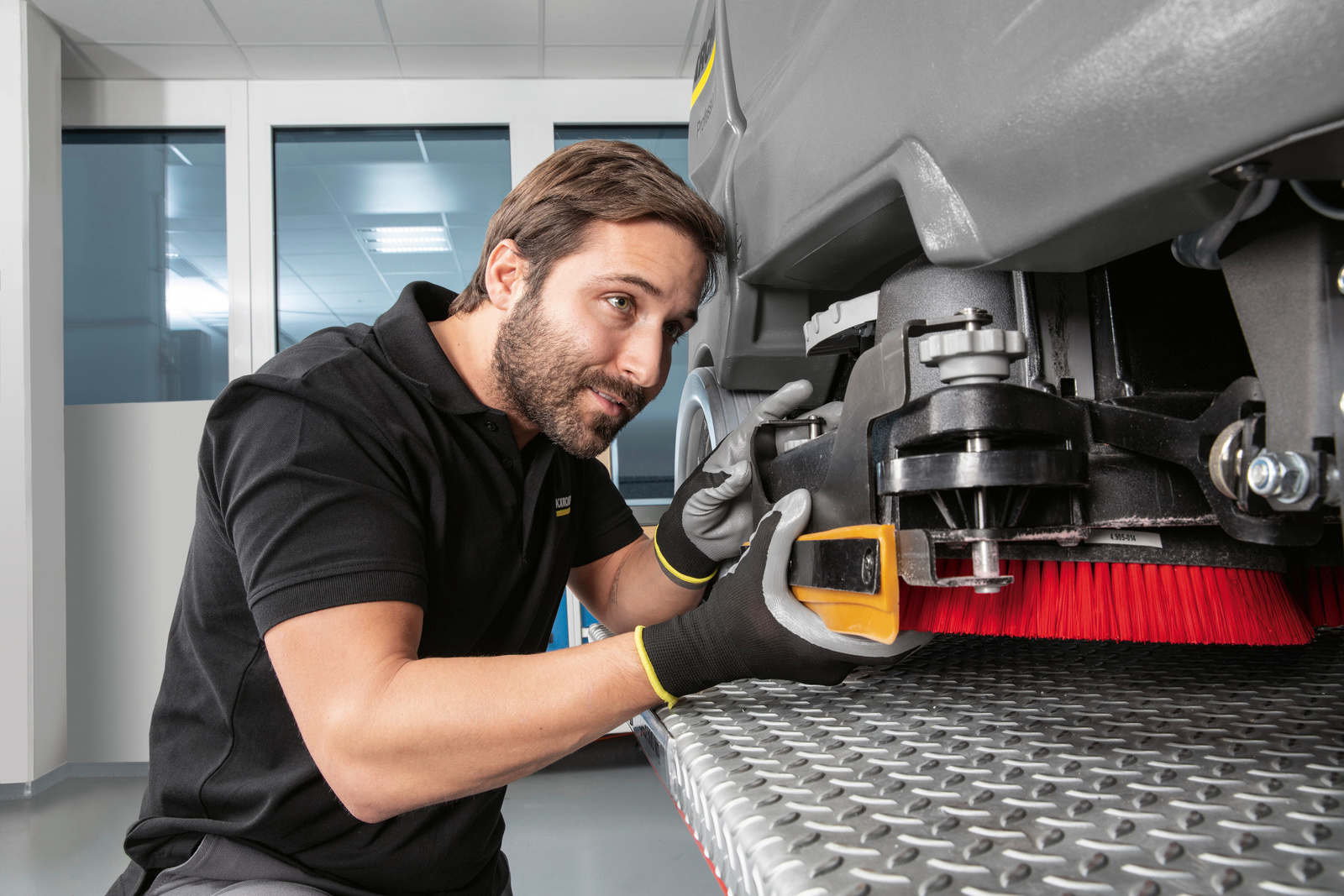 The Kärcher range of services
You work with professional cleaning machines and have to count on your entire machine fleet being ready for operation at any time with no limitations. For this, you need a partner who has more to offer than just machines: Reliable cleaning machines and cleaning agents, advanced technologies, expert advice and training. Accompanied by a range of services that leaves nothing to be desired. With operative service on-site, quick and reliable. With all required tools, spare parts and wear parts. With optimally tailored packages for inspection, maintenance and full service. In short: Kärcher Service. A service that gives you peace of mind. Promised.
The Kärcher service network
First-class service is a crucial part of the Kärcher system. In our comprehensive global service network with experienced technicians, we guarantee first-class support.
We react quickly and keep all required spare parts and tools in stock. Our technicians have an excellent level of training and know the machines that you use inside out. And no matter your needs and requirements, we will support you – from advice over the phone to training opportunities.
Around 1000 service technicians in over 60 branches worldwide are on hand to help you. Together with our service partners, our closely linked sales and service network spans over 182 countries, on every continent, with a total of more than 5000 service technicians.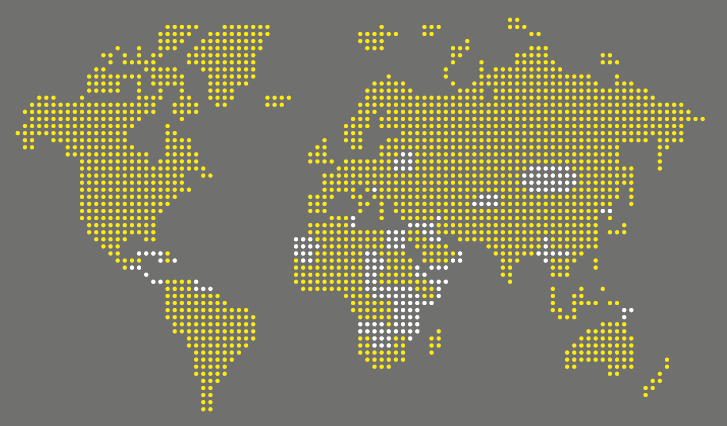 Repairs on site
In the event of any repair work, you will receive a first-class, quick and effective service from us. It is our goal to successfully conclude every service order as quickly as possible and to your utmost satisfaction. The service process described here illustrates how efficiently our service system works. Customer service really can be that brilliant and simple.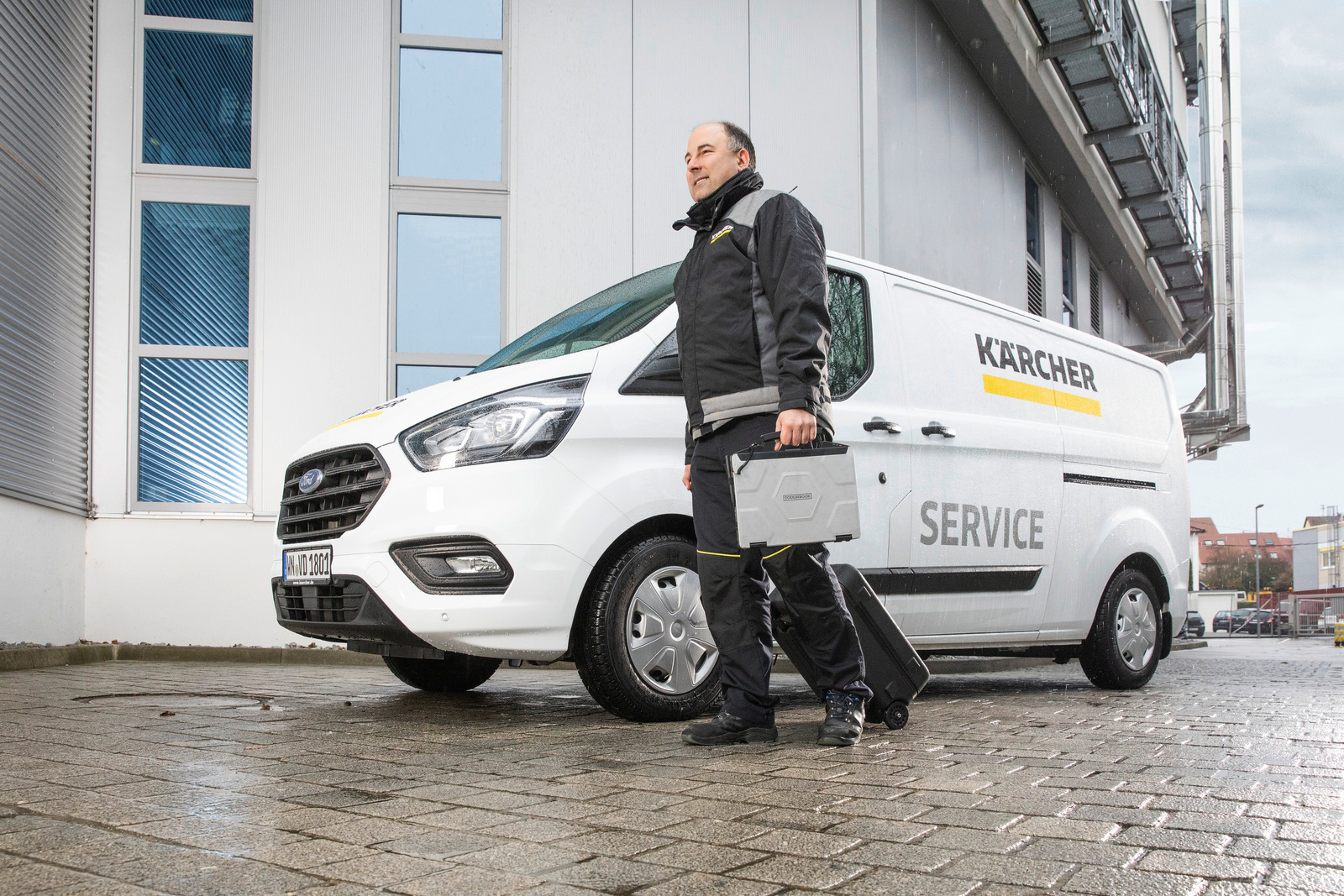 The repairs procedure:
Need a repair?
No problem. Simply fill in the form below. Your Kärcher machine will then be professionally repaired promptly and ready for use again as quickly as possible.
We'll keep you updated
Shortly after receiving your request we will contact you via phone or email. You're in good hands with the Kärcher customer service team.
Quick appointment arrangement
We'll arrange an appointment with you. Thanks to our efficient route planning system, we'll be with you as quickly as possible. The appointment will be confirmed to you by e-mail or fax.
Kärcher quality repairs
A specially trained service technician will come to you and attend to your machine. Using the description of the fault you have provided, our service technician will bring the spare parts required.
Your direct customer service contact:
Tel: 877-KARCHER (+1-877-527-2437)
Email: service@karcherna.com