Pressure Washers
Why Kärcher makes a difference. Whether gentle treatment or powerful cleaning – Kärcher pressure washers offer the perfect solution for every cleaning task. Where previously dirt dominated, now there is nothing but cleanliness. Kärcher adds value to your environment and gives back value: old becomes new, shabby becomes chic. Passionate engineering, the highest quality requirements and decades of experience in the development of innovative high-pressure cleaners make this possible.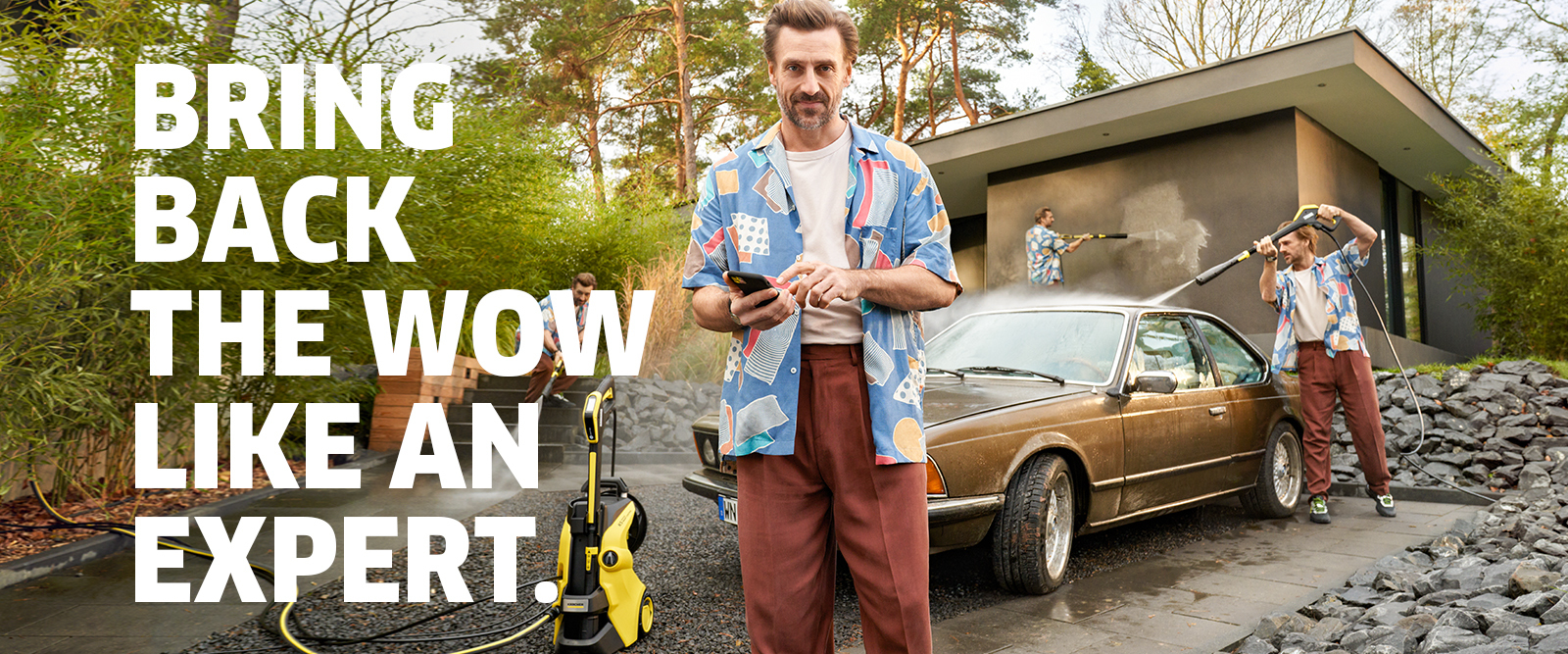 Technology that gets you ahead
Outstanding performance for up to 50% time, water and energy savings


Quality you can see and feel
Reliable brand quality, fully tested for proper functioning and performance


Experience that creates trust
Pioneer and market leader in the cleaning industry


Sustainability that helps mankind and the environment
Supporting the circular economy and reducing pollutants along the entire value chain


Products as diverse as your life
The right device for every requirement; the right accessory for every application



Find out more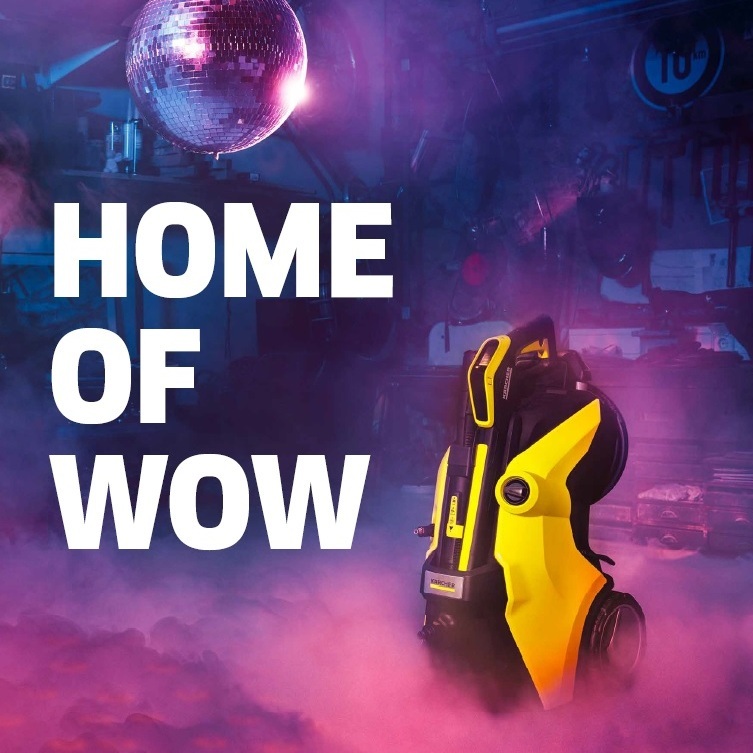 The first app-connected pressure washer ever.
BRING BACK THE WOW LIKE AN EXPERT.
With the first app-connected pressure washers ever, you're in the big league now. Master the Kärcher Smart Control range directly from your smartphone and, with the application consultant right at your fingertips, explore the ideal pressure for everything you clean and the various accessories that will always get you the optimal cleaning result.
Clean like an expert with the application consultant
Simply connect the Smart Control pressure washer to the Kärcher Home & Garden app on the smartphone – and already cleaning becomes easier and more efficient. Because the application consultant in the app gives practical tips and tricks on many cleaning situations and cleaning objects, such as the optimal pressure level for the object to be cleaned.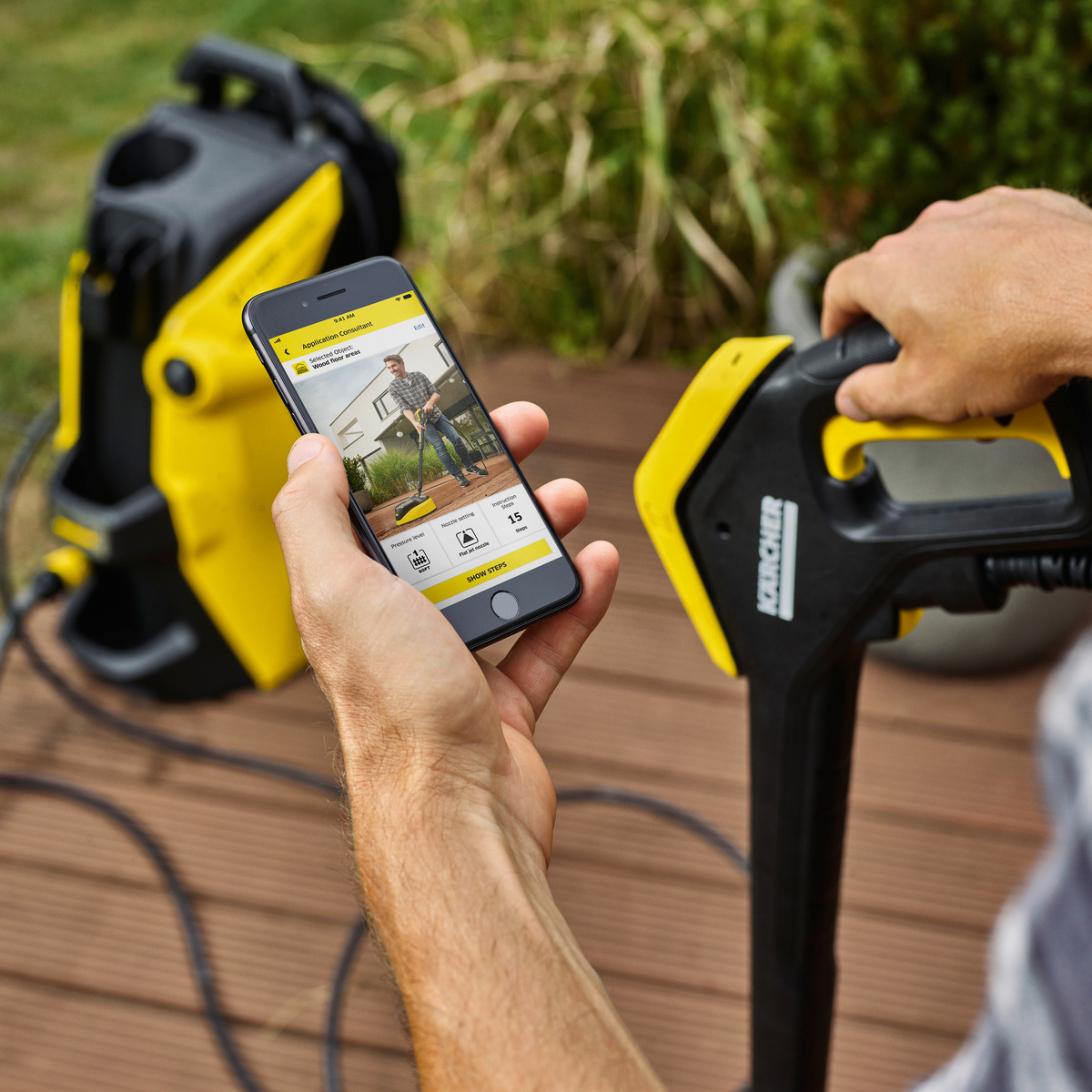 Boost Mode
The Smart Control devices have a Boost mode for extra power. So that even more stubborn dirt is no longer a problem, greater pressure is applied for 30 seconds. Boost mode can be activated via the spray gun or the app.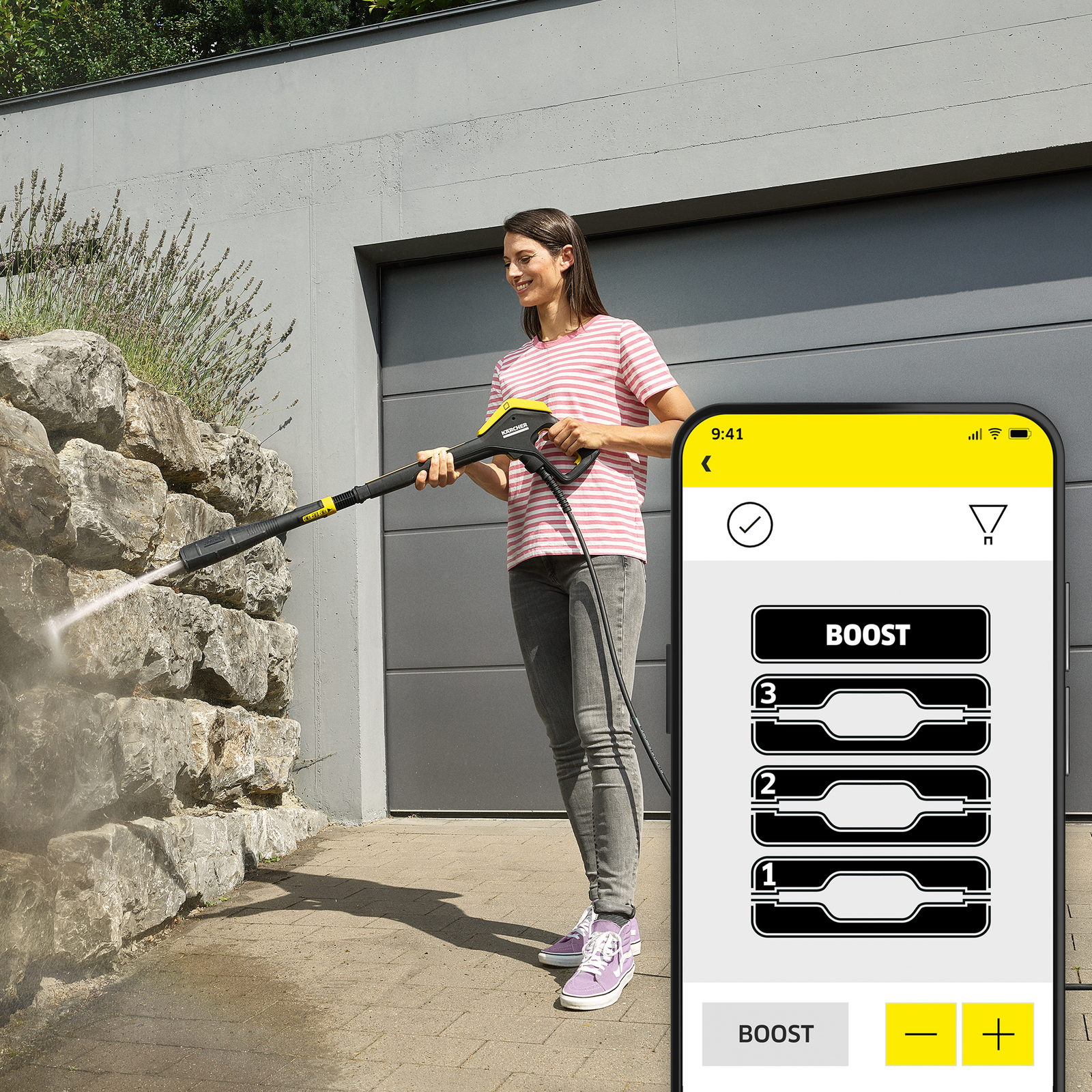 Everything you need
With clever equipment details such as the Smart Control spray gun, the 3-in-1 Multi Jet spray lance and the Plug 'n' Clean detergent system, you face any cleaning challenge calmly.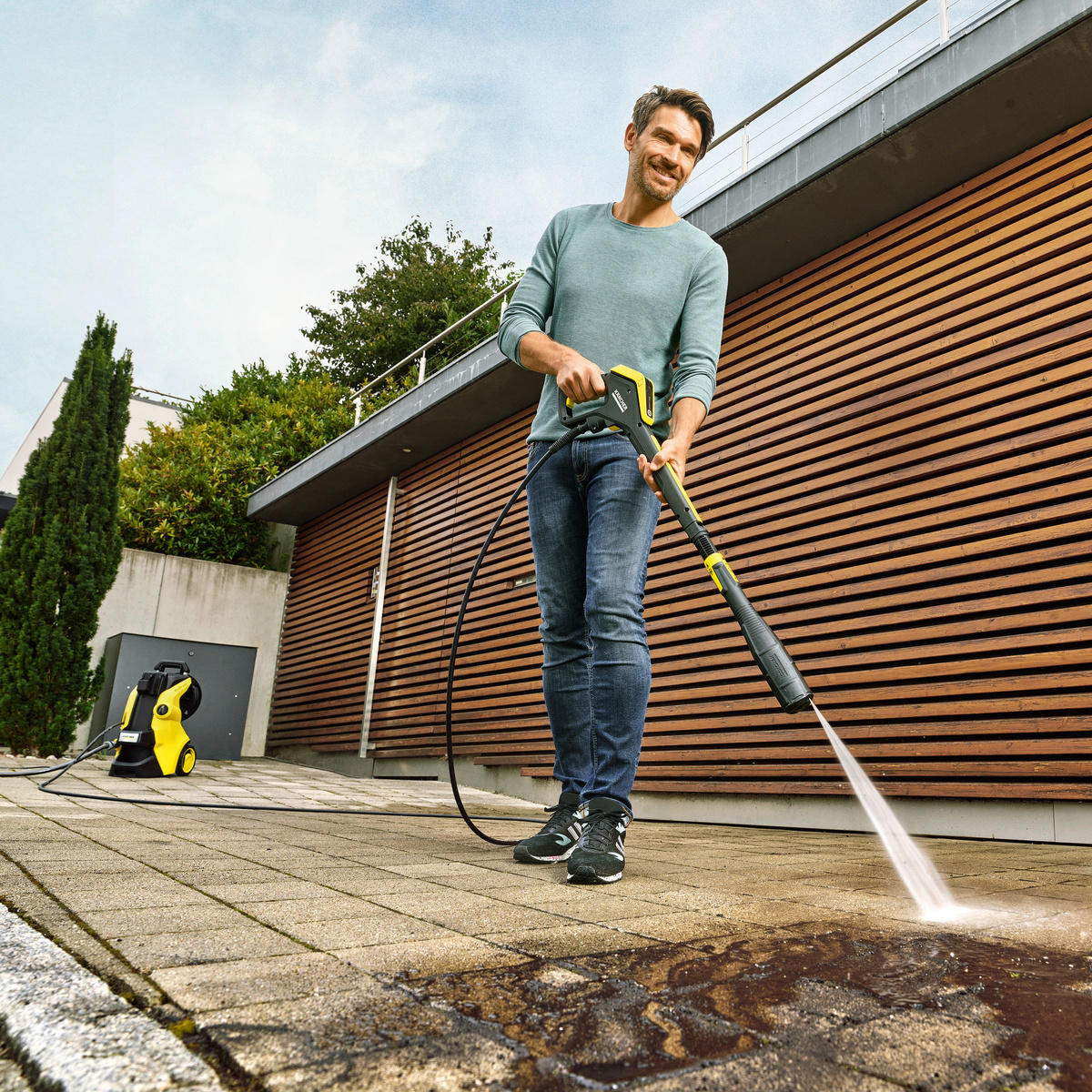 The Home & Garden App
What good is power if it is not smart? None at all! This is why the Smart Control range's devices are not just really powerful, but also come with a huge amount of Kärcher expertise. Via Bluetooth you can easily connect your Smart Control pressure washer with your smartphone using the Home & Garden app. And with tips from our experts, you can bring back the WOW to things you rarely clean or are cleaning for the first time – just like an expert.
Application areas for pressure washers
Pressure washers are the most effective way to clean outdoor areas and are extremely easy to use: connect the unit to a water supply and power outlet, turn on the tap, switch on the pressure washer and let the cleaning fun begin! You can easily adjust the water pressure by turning the Vario Spray Wand and also by moving closer to or further away from the surface you're cleaning. Encounter an area that's difficult to clean? Use the Dirtblaster Spray Wand. Combined with accessories, pressure washers are transformed into real all-rounders: for everything from deck to gutter cleaning, the possibilities are virtually unlimited. Looking for more tips? Our examples show how you can achieve the best cleaning results with your pressure washer.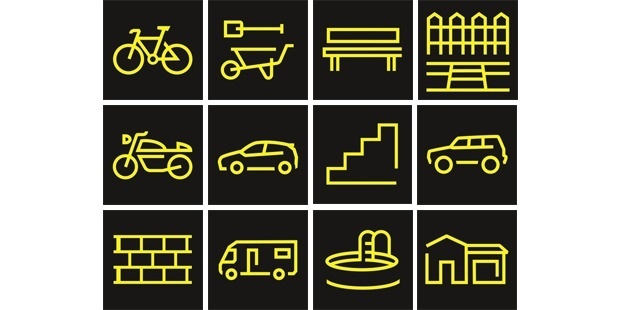 Pressure washers offer the right solution for every cleaning task!
Our research shows that some of the more common outdoor cleaning projects include:
bicycles
lawn and garden tools/machines
patio furniture
fences and walkways
motorcycles and scooters
small cars
steps and entrances
mid-size cars, trucks and SUV's
brick and stone walls
RV's and off-road vehicles
swimming pools and large patio areas
home exteriors and driveways
See below for some examples of possible applications: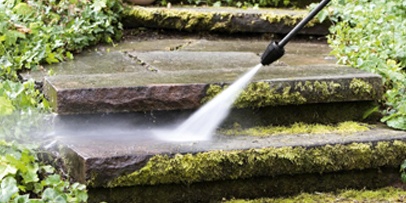 Mossy stones and brick
Since moss not only forms a thick layer on stones and brick, but also gets into the pores, a Dirtblaster is recommended to remove it. The Dirtblaster nozzle produces a concentrated spray that rotates at high speed. Hold the trigger gun vertical to the mossy surface and slowly clean from one edge to the other at a distance of around 8 to 12 inches.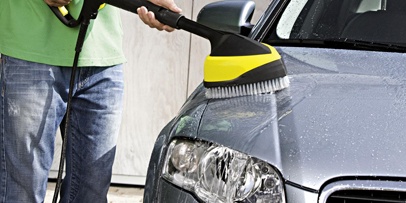 Vehicles
Kärcher special accessories and cleaning agents ensure thorough and gentle vehicle care. To make your vehicle sparkle in just a few simple steps, and ensure that it stays that way, first use the Vario Power Spray Wand to rinse off loose dirt. Then apply detergent using either the low pressure setting on the Vario Power Spray wand, or for an even more luxurious car wash-style foam, an optional Foam Nozzle. Apply the foam from top to bottom, making sure not to let it dry. Increase the pressure on the Vario Power Spray Wand to rinse away the foam and all dirt/debris. For areas that require more attention, an optional brush can be attached to the spray wand to help loosen up bugs and dried on dirt/mud.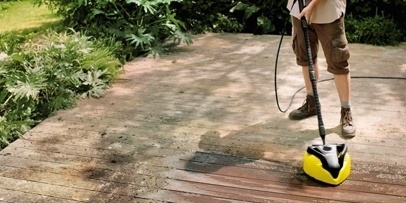 Decks and Patios
Our Deck & Driveway surface cleaners ensure optimum cleaning results with a gentle action, even over large areas. With two high-pressure nozzles that spin at high speed, it creates a hovercraft effect which makes cleaning easy, quick and consistent. The outer body prevents splashback, thereby protecting both you and the walls from spray. For larger areas such as decks and driveways, you'll appreciate how much quicker you can clean, as well as the evenness of the cleaning, imparting a more professional appearance.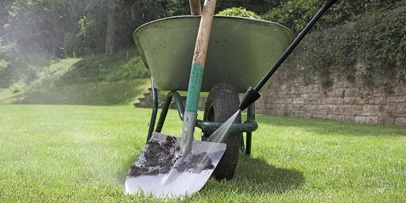 Garden tools
Say goodbye to scrubbing! Dirt and soil can be removed efficiently from plant and flower pots, spades, shovels, rakes, wheelbarrows, etc. in next to no time using a Kärcher pressure washer. The Vario Power Spray Wand and Dirtblaster Spray Wand are particularly suited to this task. Working in the garden has never been easier or less dirty!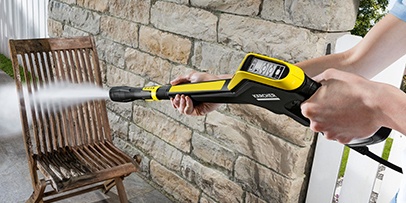 Garden furniture
Easily tackle unsightly areas on garden furniture – as a result of pollution, weather or the previous winter – with the Kärcher Vario Power Spray Wand. An optional Kärcher wash brush and detergent are recommended for cleaning more stubborn areas of soiling.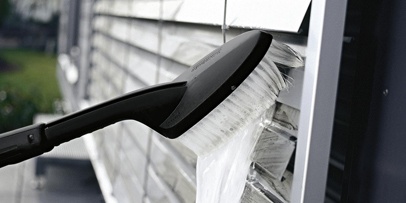 Shutters
Before cleaning close the shutters. Set the spray lance to low pressure and apply Karcher Multipurpose Cleaner. Start at the lowest section of the shutters. Allow the detergent to work in for a few minutes so that the dirt is loosened completely, but don't allow it to dry. Finally, remove the dissolved dirt with the Soft Bristle Wash Brush and rinse the detergent and dirt away with the Vario Power Spray Wand.
Accessories and cleaning agents.
The whole package counts. With the right combination of accessories and cleaning agents, even the most stubborn dirt won't stand a chance. Genuine Kärcher accessories increase the cleaning performance, reduce the time required to complete a project and reduce the overall effort needed to achieve the desired results.
Pressure washer accessories
Kärcher offers a wider range of pressure washer accessories than any other brand. This allows us to solve every cleaning problem, no matter how specific.
Pressure washer detergents
The new generation of Kärcher detergents are creating quite a stir with their 3-in-1 active principle. As well as perfect cleaning effect, these new multi-talented products provide gentle care and reliable protection, saving both time and effort. By using renewable and natural resources, Kärcher places an even stronger emphasis on sustainability. What's more, the smart bottle design is a winner too. Whether it is for connection (Plug 'n' Clean), for filling the detergent tank or as a container to be used via the detergent suction hose, the new detergents are universally suitable for all Kärcher pressure washers.