Accessories for wet and dry vacuum cleaners
Kärcher offers a comprehensive and useful range of accessories for daily use as well as for special applications. The range of accessories covers the correct suction nozzle, the appropriate hose through to special filter systems. Different battery sizes and battery chargers are available for the wet and dry vacuum cleaners. The corded and battery-operated Kärcher wet and dry vacuum cleaners in combination with the comprehensive accessories for every cleaning task offer the right configuration, thus ensuring excellent cleaning results and a high level of user convenience.
Makes wet and dry vacuum cleaners even more versatile: Original Kärcher WD accessories
Whether it is narrow spaces in the vehicle interior, the connection of power tools or collecting drill dust. Only with the right accessory can the wet and dry vacuum cleaners display their full multifunctional nature, leaving dirt no chance. The accessories have been specially developed for the Kärcher wet and dry vacuum cleaners. Together with the devices, they unleash highly impressive cleaning efficiency and expand the application possibilities.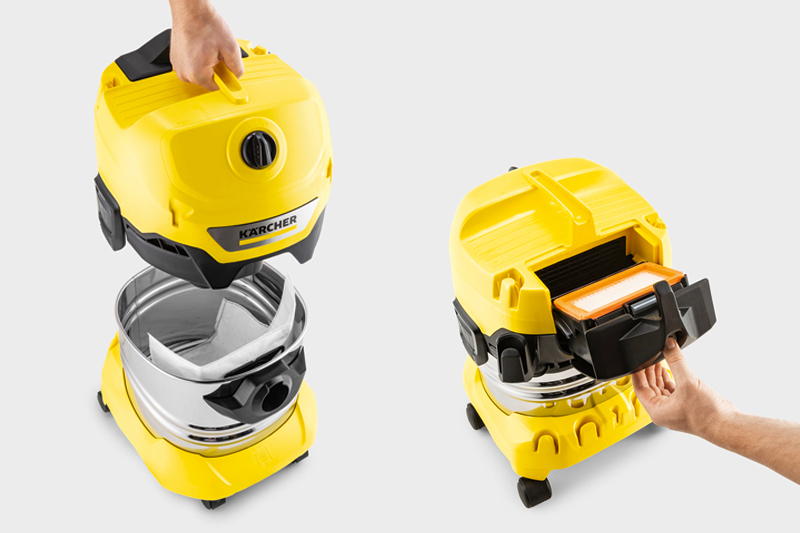 Filters
The Kärcher cartridge and flat pleated filters impress with a large filter area in a small space and can be easily exchanged. For the new wet and dry vacuum cleaners Kärcher now offers fleece filter bags instead of paper filter bags, which impress with additional advantages: They are more tear-resistant and offer a better degree of separation.
The integrated Filter Finder shows which filter bags or filters work for which devices. Using the order number of the device, which can be found on the type plate, the right filter bag and filter can be easily identified.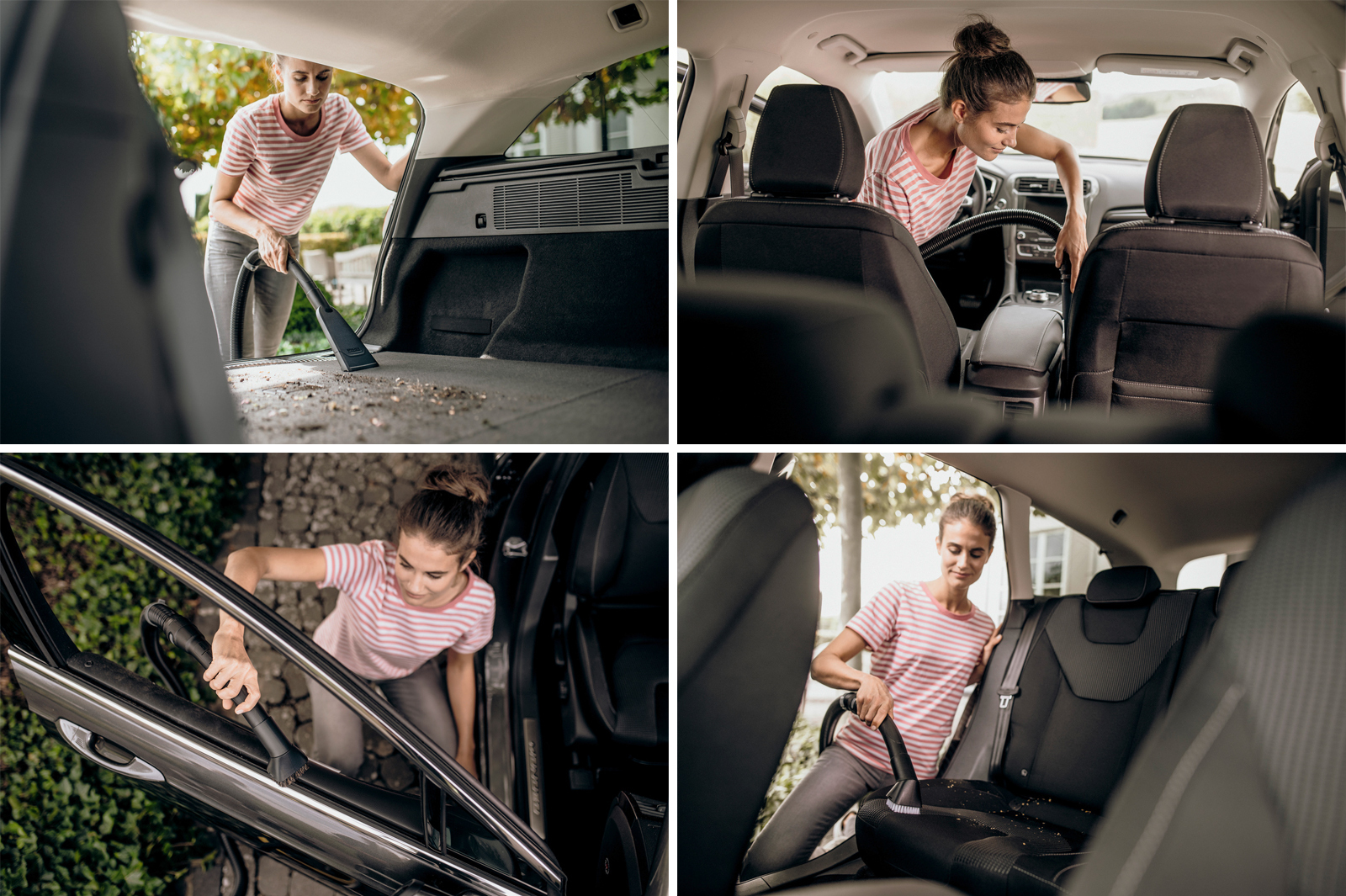 Accessory kits
The Kärcher accessory kits are very practical and versatile: Equipped with various nozzles, the most diverse cleaning problems can be solved quickly and simply. For example, the entire vehicle interior cleaning is possible with the car interior cleaning kit.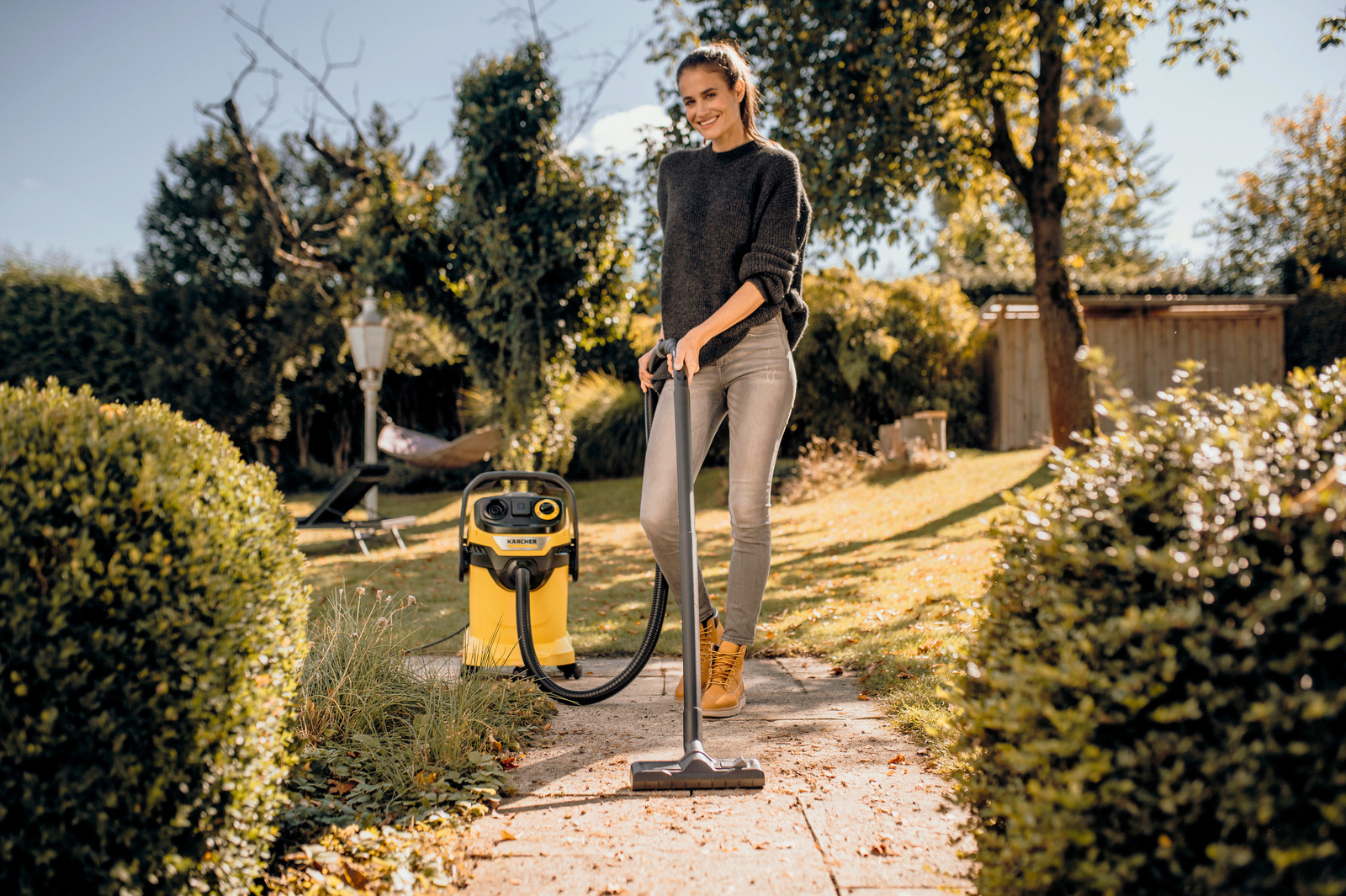 Nozzles
The specially developed nozzles also guarantee perfect cleaning results: The switchable floor nozzle, for example, guarantees both quick and residue-free dirt pick-up for dry or wet, fine or coarse dirt.
Here you can find all the accessories for wet and dry vacuum cleaners