eco!efficiency

– achieve more with efficiency

The name Karcher is synonymous worldwide with power, quality and innovation. It also stands for cleaning expertise that sets standards. As a world market leader for cleaning systems, Karcher is one of the driving forces behind technological developments, not only in this field. Over 600 employees in research and development work on even more economical and environmentally friendly processes and products. Using the most advanced technologies in design, development and testing in their quest for even greater efficiency, longer service lives and better environmental protection. And with a high level of service over the entire life cycle up to withdrawal and proper recycling of the products. Always guided by the principle that, for us, the customer is the measure of all things. Underlined by products that focus on the responsibilities of tomorrow: Karcher eco!efficiency.

Signs of the times.
If you want to move and change things, you have to point the way. And show your colors. The blue symbols representing the various building blocks of Karcher eco!efficiency show at a glance how and where Karcher's power of innovation achieves measurably greater and better efficiency. Karcher eco!efficiency is implemented in all business areas and is an integral part of corporate policies and actions.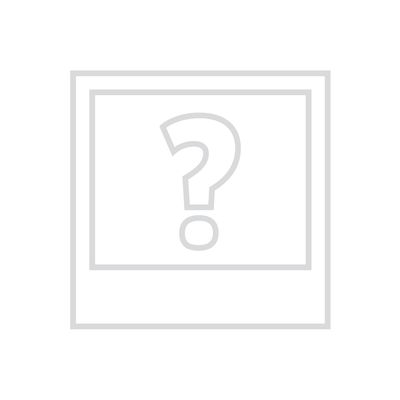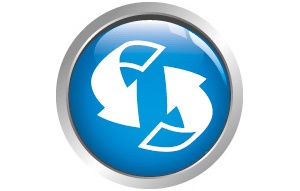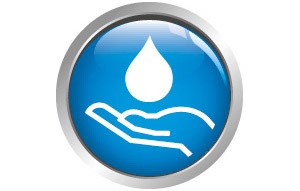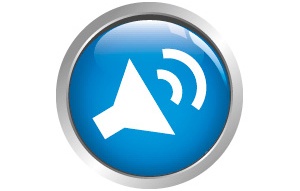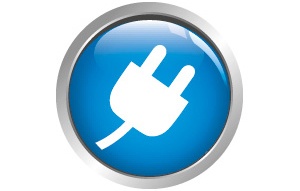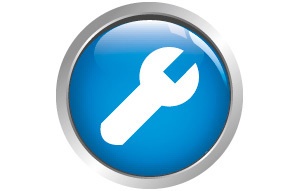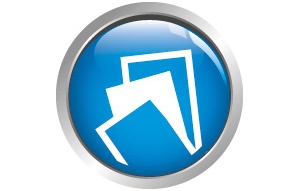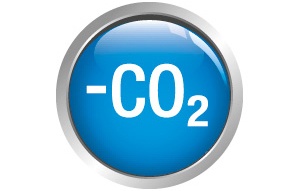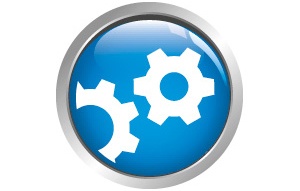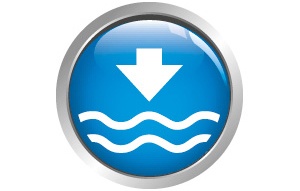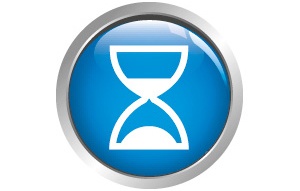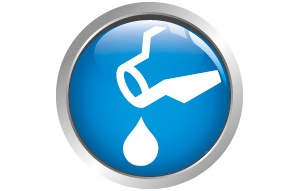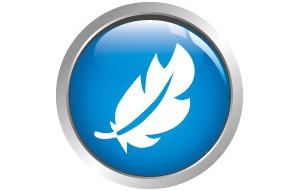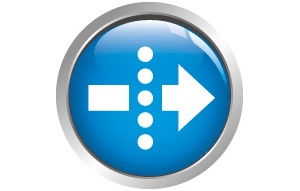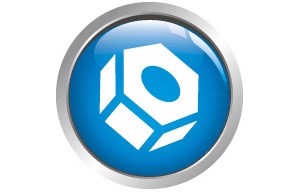 Anything's possible. Above all, more efficiently.
Efficiency comes in a range of forms: reduced energy consumption, high-performance combustion engines, lower consumption of cleaning detergents, using highly-concentrated cleaning detergents to reduce packaging, as well as structural recyclability and/or the minimization of components. These are effects which can only be achieved through new ideas and innovative technologies and which, above all, require the will and ability to actually carry them out.
Karcher offers a comprehensive range of machines and cleaning agents carrying the eco!efficiency rating, with which operators across a wide range of diverse fields can achieve effective, efficient and eco-friendly cleaning. Karcher machines with eco!efficiency mode offer reduced power for lighter soiling, thereby saving energy and cleaning agent, as well as protecting the machine. Kärcher machines with standard eco!efficiency offer comprehensive technical features for permanently saving energy, cleaning agent and time.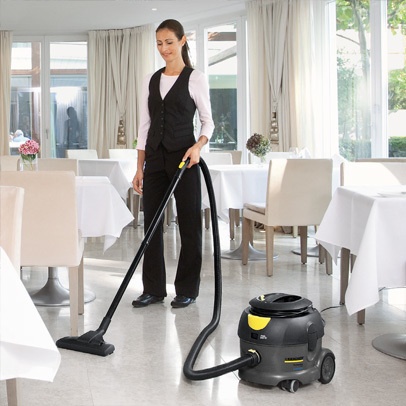 The
eco!efficiency

dry vacuum cleaner: Powerful. Economical. Quiet.

At 40% less power input, eco!efficiency dry vacuum cleaners achieve 98% of the suction power of the basic unit, which is completely sufficient for daily maintenance cleaning. The eco!efficiency machines are also noticeably and measurably quieter with just half the noise level.

The T 12/1 eco!efficiency, for example, has an optimal cleaning performance and energy utilisation ratio, which once and for all clearly contradicts the popular belief that power can only be replaced by one thing, namely more power. What you put in is what you get out. Dry vacuum cleaners with a powerful 750 watt motor rating offer the power needed for use in offices and hotels. The suction power is inadequate below 200 watts, but improves continuously from 200 watts.

A 750 watt motor produces the ideal suction power, which is more than adequate for removing normal house dust on textiles or hard surfaces. Higher suction power results in only slightly better cleaning results. Higher suction power can also make it difficult to clean high-pile carpets. The suction power therefore has its advantages and disadvantages.

 
Highly efficient: HDS-E 8/16-4 M
eco!efficiency

.

The innovative HDS-E 3.3/25-4 M hot water pressure washer cleaners from Karcher set standards in energy efficiency and are the optimal solution for saving energy: with up to 40% energy savings in standby mode.

The Karcher HDS-E 3.3/25-4 M generates hot water with 460 V AC and can therefore also be used where exhaust gases are undesirable or prohibited. For particularly stubborn dirt, the water temperature can be raised to up to 185°C. The HDS-E 3.3/25-4 M comes with corrosion-resistant stainless steel boiler, integrated limescale protection device, convenient tilting aid for easy manoeuvring and a lockable drawer for accessories and tools.

The Karcher HDS-E 3.3/25-4 M reduces energy consumption by up to 40% in standby mode thanks to the insulated boiler, depending on the application and version. The above graphic shows the heat dissipation of the insulated boiler (left in the image) in comparison with a non-insulated one.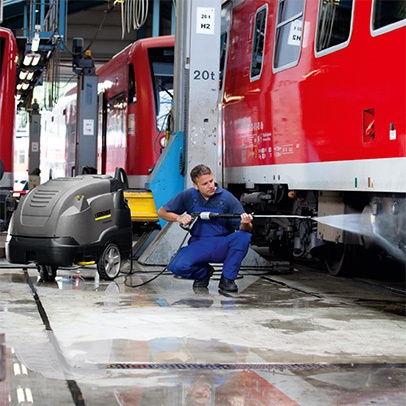 Thinking two steps ahead:
eco!efficiency

mode.

Significant developments naturally proceed in stages. One pioneering development in cleaning machines is the Karcher eco!efficiency mode, which is easy to select even while cleaning. In eco!efficiency mode, the machine automatically operates at the highest efficiency level. This noticeably reduces the consumption of energy, water and cleaning agent. It also reduces wear and tear on materials and the machine, resulting in longer maintenance intervals, lower service costs and longer lifetime.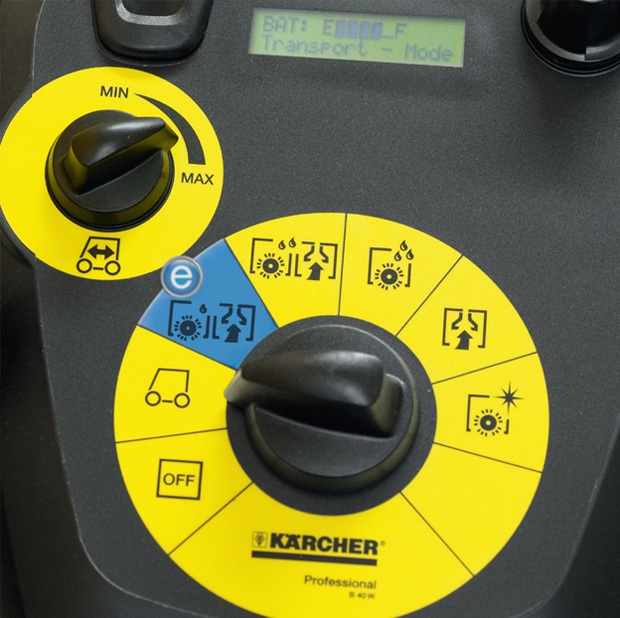 Scrubber driers with
eco!efficiency

mode

Numerous model series of Karcher scrubber driers with traction drive or step-on operation are already equipped with eco!efficiency mode. In this mode, the brush speed and the suction power are reduced to a level adequate for lighter soiling. This allows excellent cleaning results to be achieved with significantly lower consumption and reduces wear and tear on the machine. Up to 20% energy and 10% water and detergent can be saved with the eco!efficiency mode. With new ideas and technological innovations already in development and testing, additional significant increases in efficiency will soon be possible.

 
Pressure washer cleaners with
eco!efficiency

mode

Due to the principle they use, hot-water pressure washers require larger amounts of energy and additional cleaning agents where appropriate for very stubborn dirt. Hot water pressure washer cleaning is, however, a very efficient technology in comparison with conventional cleaning. With hot water under high pressure, comparable cleaning results are achieved with greatly reduced water use. However, Karcher HDS pressure washer cleaners can be used for much more demanding cleaning tasks which would be completely unthinkable with just water, cleaning agent and hand scrubbers. The use of heat energy is considerably outweighed by the amount of water and cleaning agent saved. The time saved brings another significantly higher economical effect.

The Karcher HDS with eco!efficiency mode significantly increases the advance in efficiency. If the eco!efficiency mode is active, the water temperature is adjusted to 140°F, because 140°F is entirely sufficient to fulfil most cleaning tasks. Not just for light soiling, but also on moderate soiling. With the eco!efficiency mode of Karcher HDS, a perfect balance between cleaning performance and energy use is achieved – without compromising results.