Dry vacuum cleaners
Compact and low-noise: The small mobile Kärcher dry vacuum cleaners are specially designed to meet the requirements of professional customers. Kärcher offers optimum solutions in the field of dry vacuum cleaners, upright brush-type vacuum cleaners, battery powered dry vacuum cleaners and electric brooms.
These versatile whisper quiet dry vacuum cleaners with eco!efficiency save electricity, have a high area performance, are versatile and suitable for different floor coverings. Durable fleece filters ensure consistently high suction power.
Kärcher brush vacuum cleaners use powerful suction and the cleaning action of an electric brush. They effortlessly remove stubborn dirt particles from the fibres.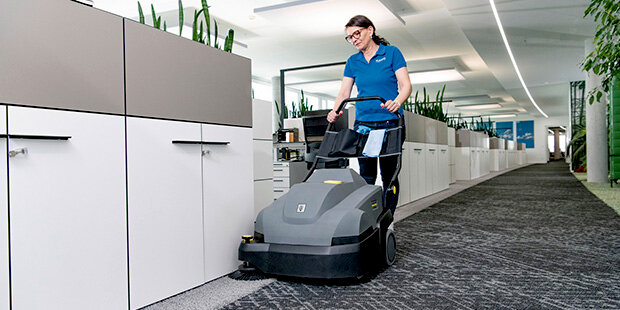 Carpet cleaners impress professionals such as building cleaners just as much as people cleaning their own homes, with the best results for economical cleaning of medium-sized and large undisguised carpet surfaces.
Cordless flexibility, powerful cleaning performance, increased productivity and also especially low-noise operation: The new battery powered dry vacuum cleaners from the Kärcher Battery Power+ platform with energy-saving eco!efficiency mode.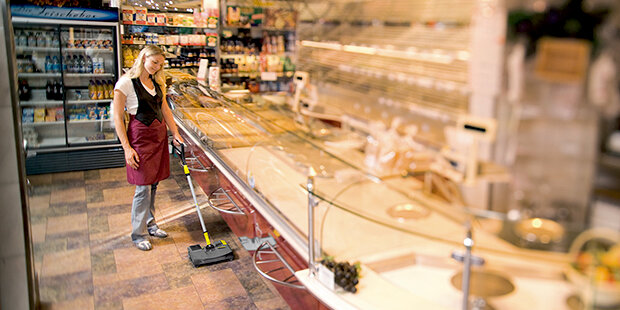 Whisper quiet electric broom for discrete and fast intermediate cleaning. Brush replacement takes place without tools, the Li-Ion battery is easy to remove. Extra long battery run time and an additional replacement battery for uninterrupted working.