Spray extraction cleaner
Hygienic cleaning for carpets, upholstery, mattresses, textile wall hangings and car seats: Our spray extraction cleaners (spray extraction units) use pressure to spray the cleaning solution deep into the fibres and vacuum it up again together with the loosened dirt. Grease, dirt and odours are effectively removed. Furthermore, these devices are ideally suited for allergy-sufferers and households with pets.

YOUR NEW CLEAN.
The special problem-solver: With our spray extraction cleaners, you can remove even the most stubborn dirt, on almost all textile surfaces. From car seats and carpets, doormats to garden furniture, upholstery or fabric covers – Kärcher's spray extraction cleaners offer a wide range of applications indoors and out. Grease, dirt and odours? They no longer have a chance!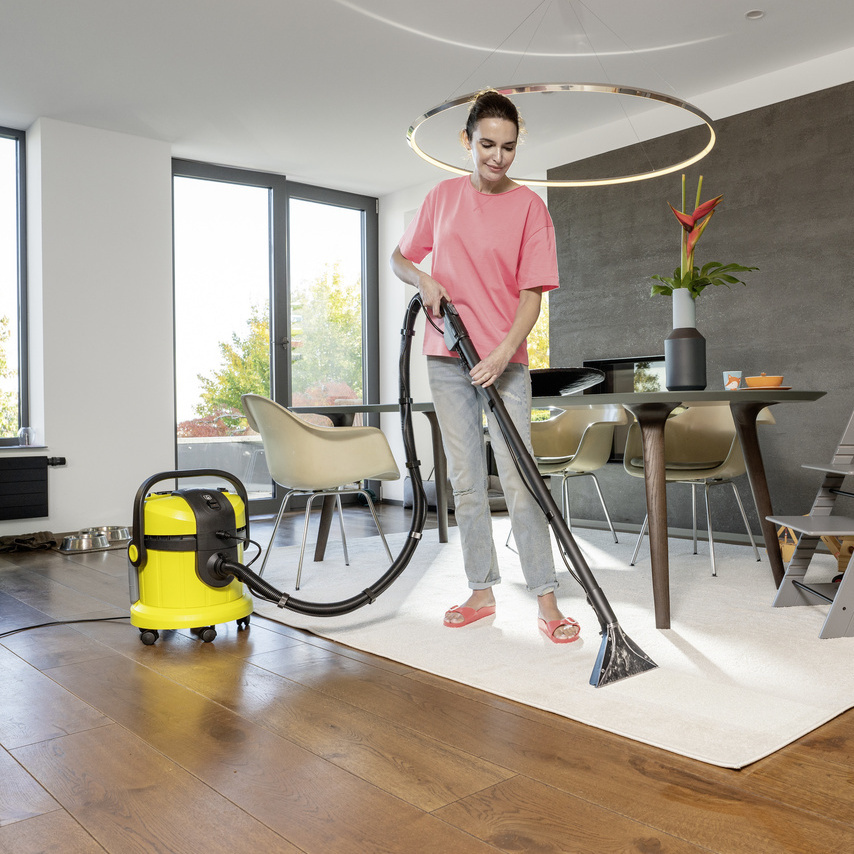 DOWN TO THE SMALLEST FIBRE.
Fibre-deep cleaning to be excited about: Our spray extraction cleaners get cleaning done. This allows you to remove even ingrained dirt in no time at all. For absorbent yet energy-efficient and hygienic cleaning. Allergy-sufferers in particular can breathe a sigh of relief. Furthermore, our spray extraction cleaners impress with their long lifetime, high quality and robustness.