IRRIGATION SYSTEMS
Rain, reinvented by Kärcher
Kärcher's extensive range of watering equipment will bring a smile to the faces of garden lovers everywhere. Pumps and watering products designed to work in perfect unison allow you to work responsibly with your natural resources. This ensures that precious water is used in the most effective and economical way. To ensure that you can take maximum pleasure from the natural beauty of your garden, Kärcher provides maximum-efficiency nozzles, spray guns, sprinklers, hoses, water timers, pumps, hose connection systems and storage systems. Whichever Kärcher product you use, you know you have made the right choice.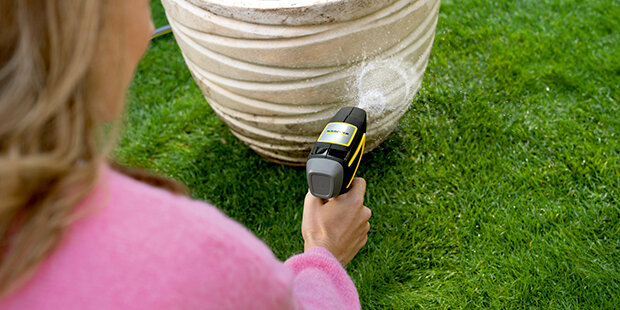 Right on target: Kärcher garden nozzles and spray lances have an ergonomic design and are extremely easy to use. You can adjust the spraying pattern to suit your needs.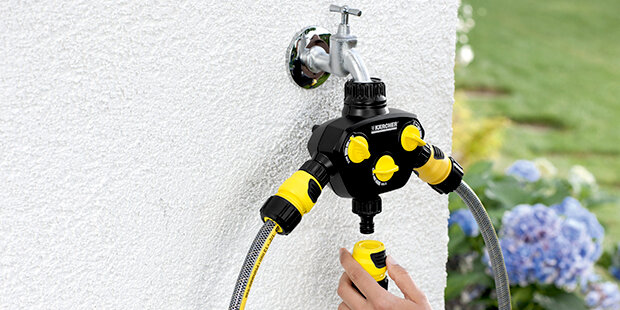 Connecting, (de)coupling and repairing: the Kärcher range offers compatible connectors for all available click systems and common hose diameters.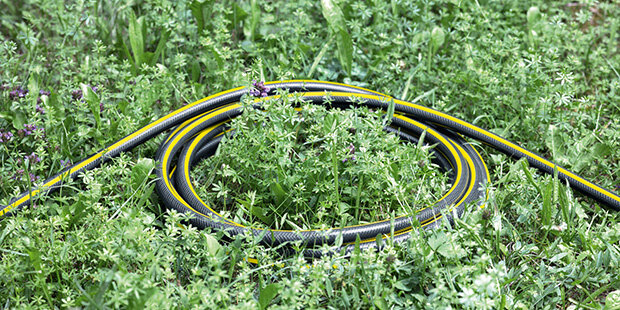 Kärcher garden hoses are extremely flexible, robust and kink-resistant, so nothing will get in the way of you maintaining your garden!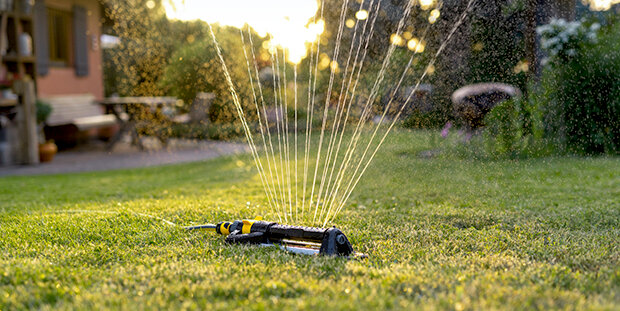 Water right into the corners: whether it's large or small, flat or sloping, you will always find the right solution for your garden in our extensive range of circular sprinklers.
Always tidy, always ready to use: With the Kärcher hose trolleys and hose reels watering the entire garden is done quickly and simply.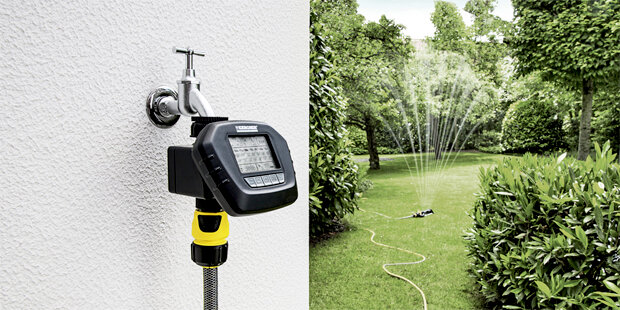 When you're away on holiday, the last thing you want to worry about is your garden: And with water timers from Kärcher you don't have to – they can control your watering system according to an exact schedule.

BRING BACK THE WOW TO YOUR OASIS.
Your garden as an island of relaxation and peace, the ideal retreat away from busy day-to-day life. With the watering solutions from Kärcher you have the choice – and decide how much time you want to spend watering. Whether it is automatic or manual, the Kärcher watering systems ensure that everything is in full blossom and precious water is used optimally and ecologically.
Ecological responsibility
Thanks to Kärcher's intelligent and efficient technology combined with its fully compatible product range, you can use natural resources responsibly.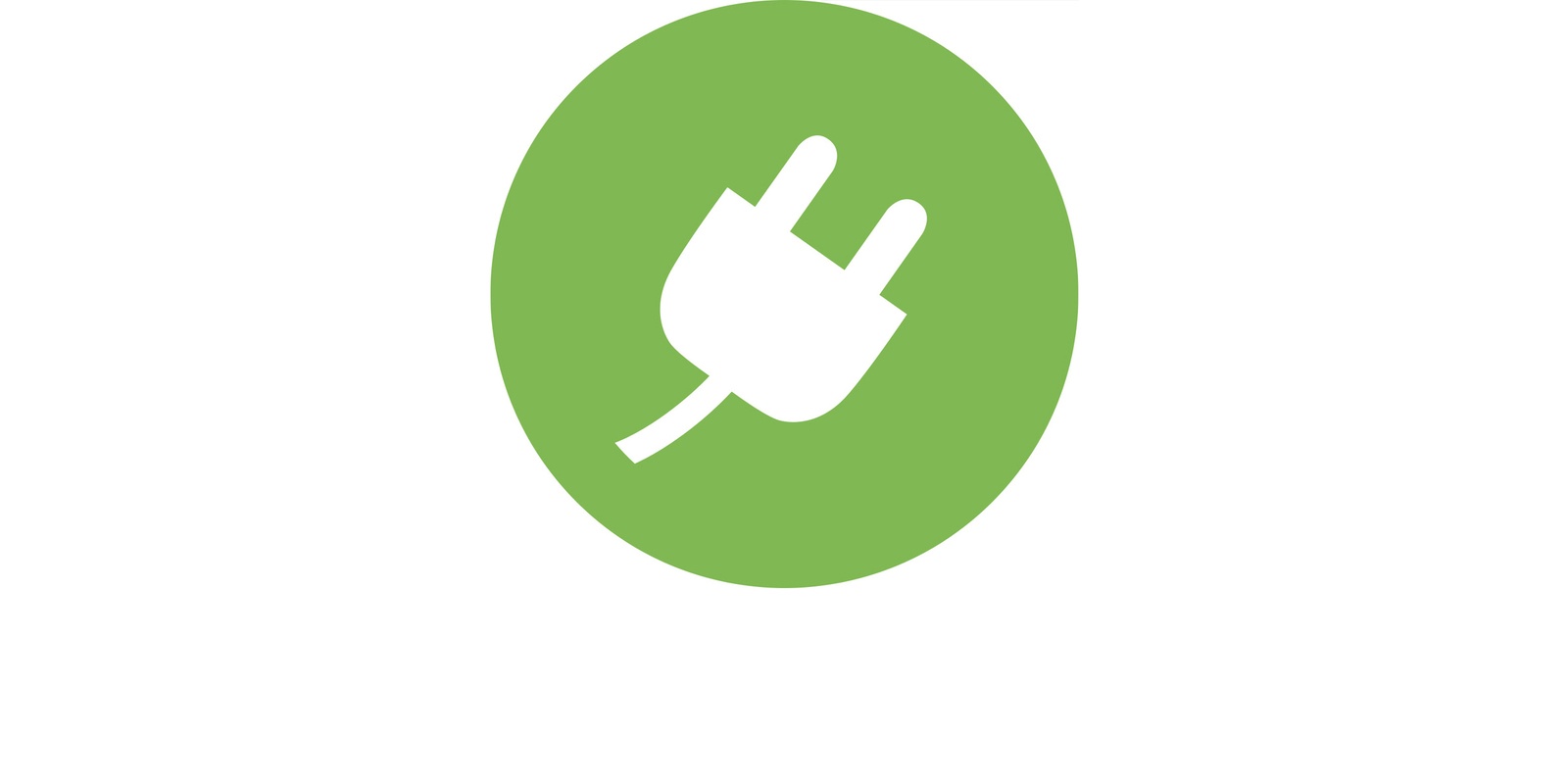 Save energy
Long-lasting and comfortable to use, Kärcher premium-quality pumps are ideal for exploiting alternative water sources. The pumps switch on and off again as needed. Multi-stage pumps provide more power and efficiency with less operating noise. They use 30% less energy than conventional jet pumps while producing the same output.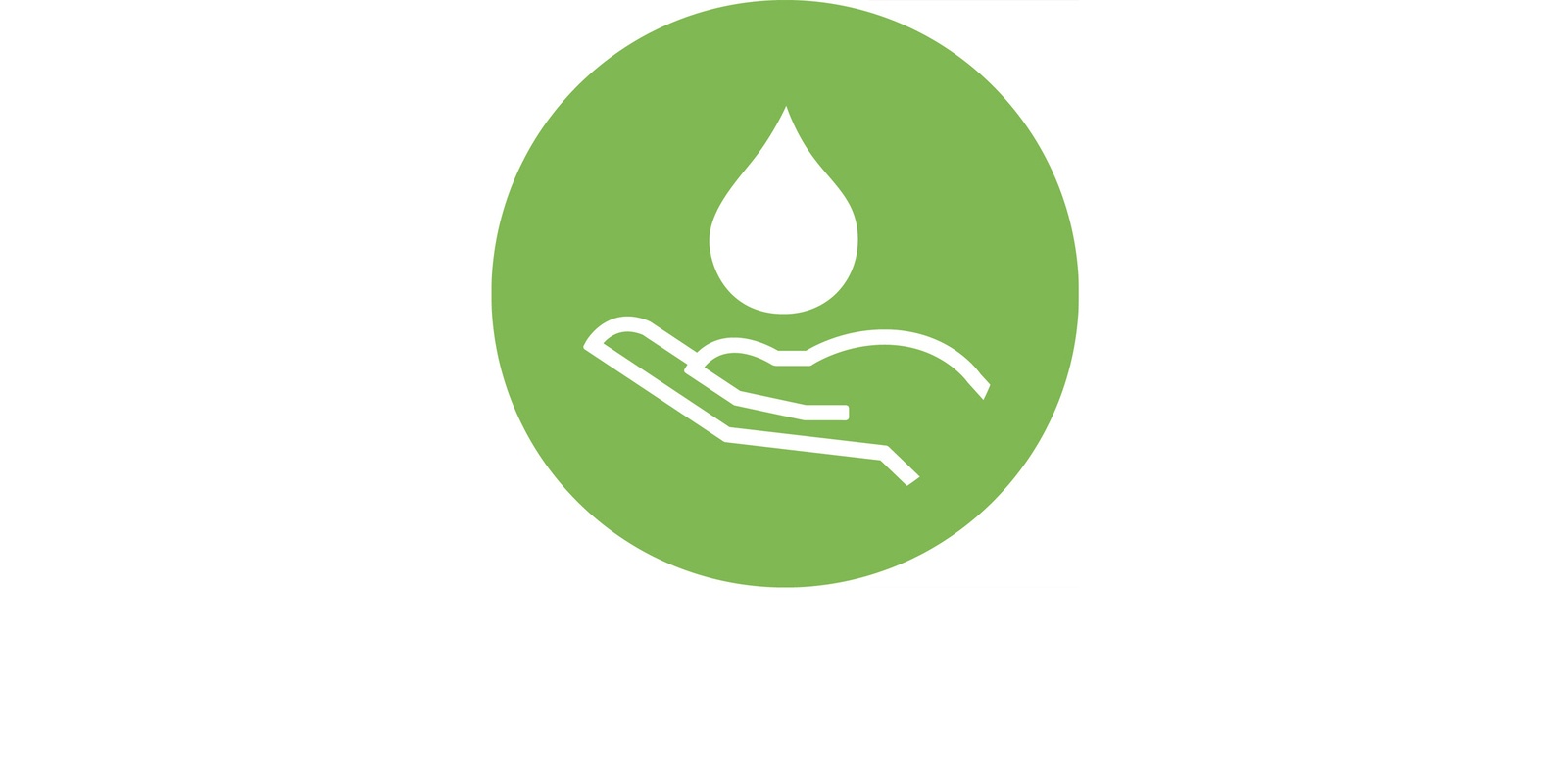 Save water
The WT 5 can be programmed precisely for each day and starts the watering at the exact time. This also makes it suitable for use in regions with watering restrictions. The detachable display and the intuitive menu navigation make it easy to operate.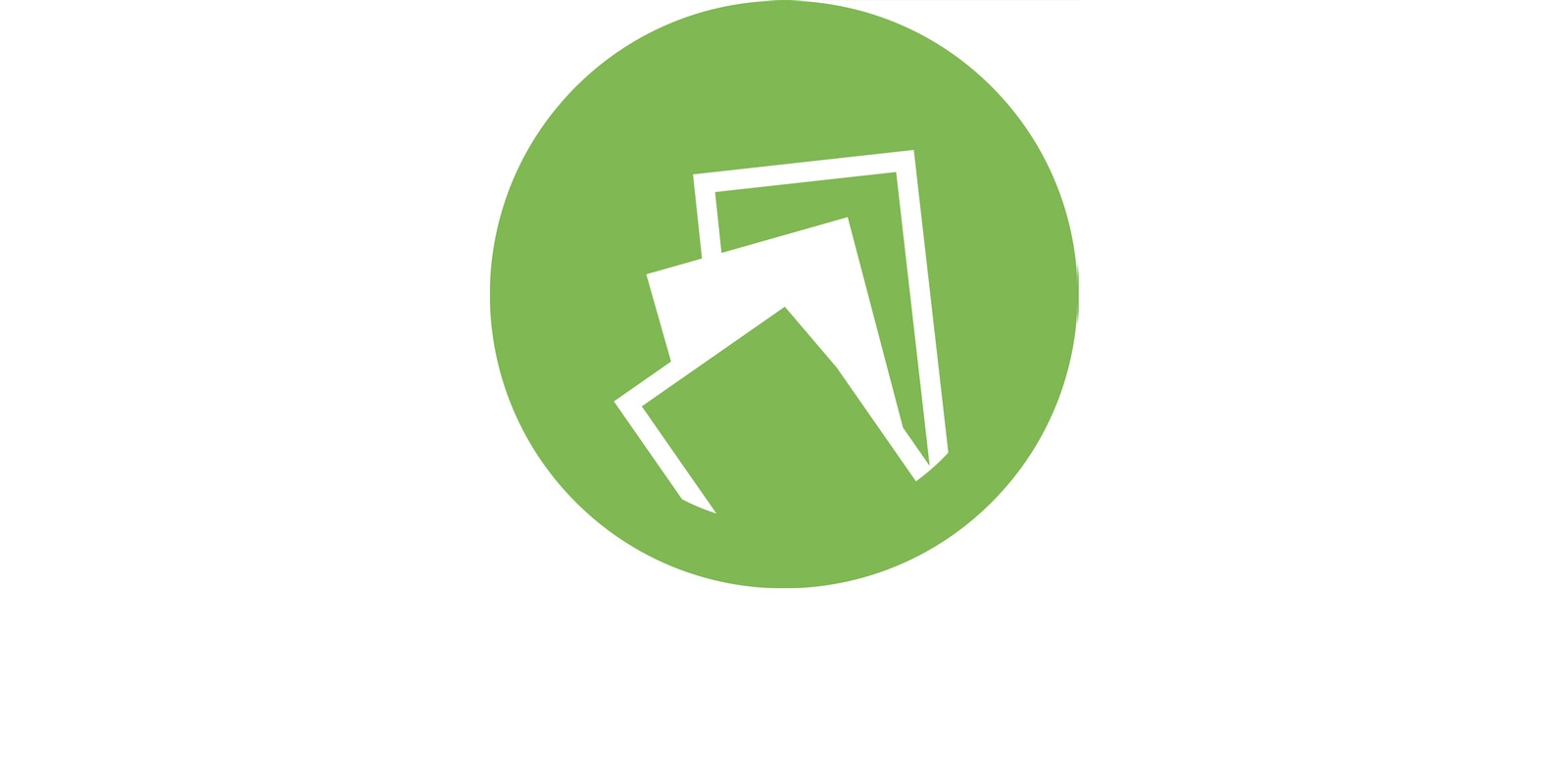 Responsible material selection
Kärcher attaches great importance to selecting materials carefully, being mindful of environmental impact and avoiding substances that damage the environment and harm human health, such as phthalates and heavy metals. Kärcher Performance hoses offer premium quality and stand out due to their robust, flexible and kink-resistant qualities.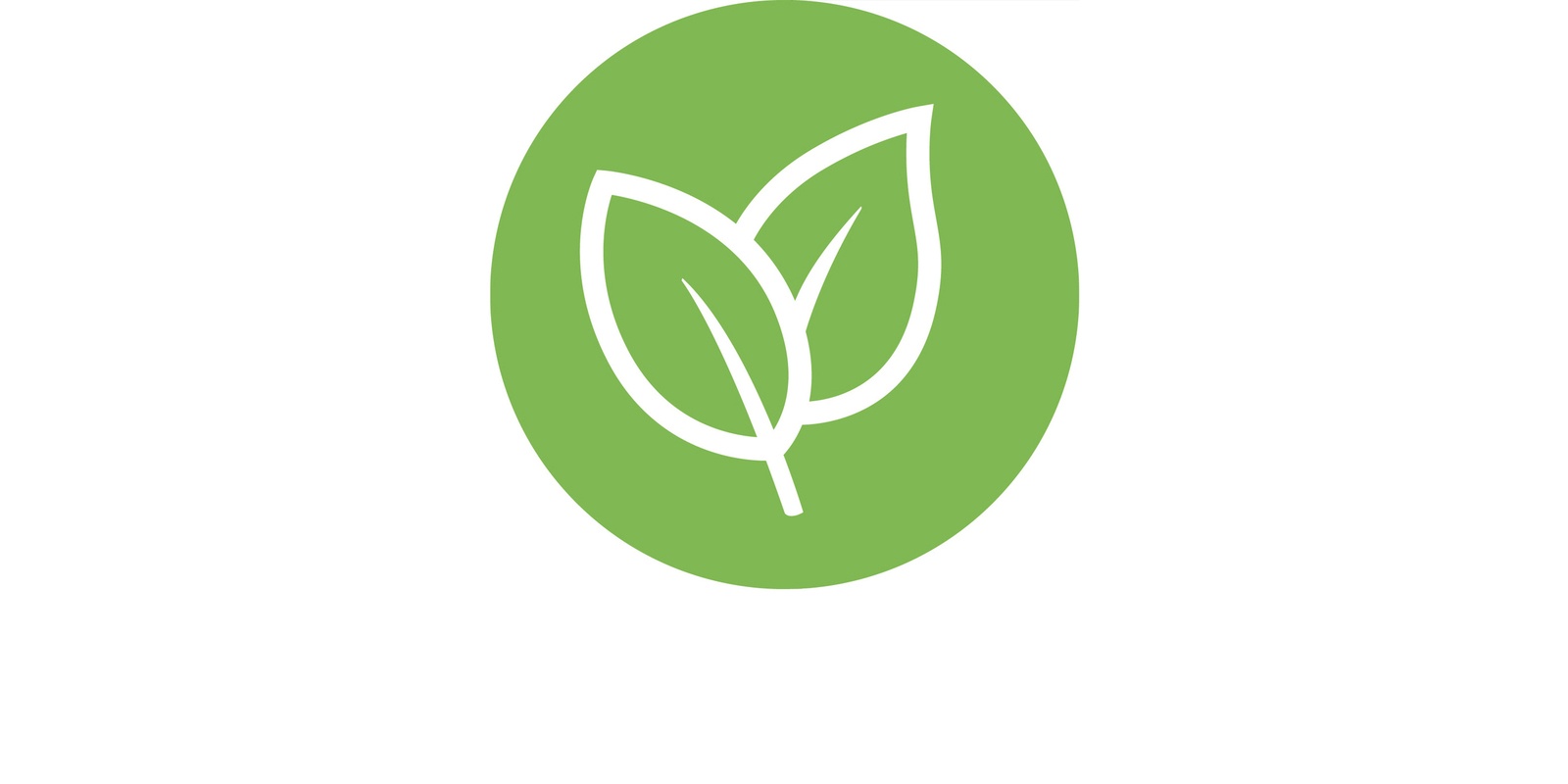 Targeted watering
The Kärcher Rain System® adapts to your plants' exact needs and is the perfect complement to hedges, bushes, vegetable patches and flowerbeds. The water is sprinkled exactly where it's needed and nothing is wasted – which is good for the environment and your wallet. The uniform pressure distribution ensures that stretches of up to 50 metres long have even water distribution. If necessary, you can even set different volumes of water for different areas.