HIGH-PRESSURE CLEANERS
Unbeatably versatile - high-pressure cleaning with Kärcher The inventor of the high-pressure cleaner has continuously optimized the principle of high-pressure cleaning since 1950. More cleaning performance with less consumption. Longer service life with shorter cleaning times. As the global market leader, Kärcher impresses with a product range that meets every requirement in terms of its technical sophistication and versatility: unheated or heated, with an electric or combustion engine, mobile or stationary. Find out more about the different areas of application here.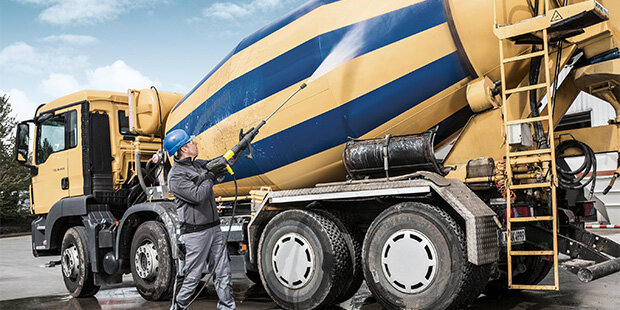 Clean machines, vehicles and buildings daily: with pressure and a high flow rate, cold water high-pressure cleaners can also remove stubborn dirt. Ideal for large surface areas.
With hot water, high-pressure cleaners clean even better with the same amount of pressure, Kärcher machines impress with the highest level of usage comfort and the most up-to-date technology.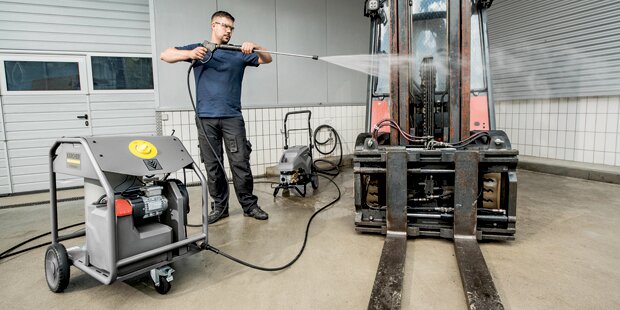 Our hot water generators offer a simple and economical way to turn your existing cold water high-pressure cleaners into hot water machines with improved cleaning performance as required.
Professional high-pressure cleaners from Kärcher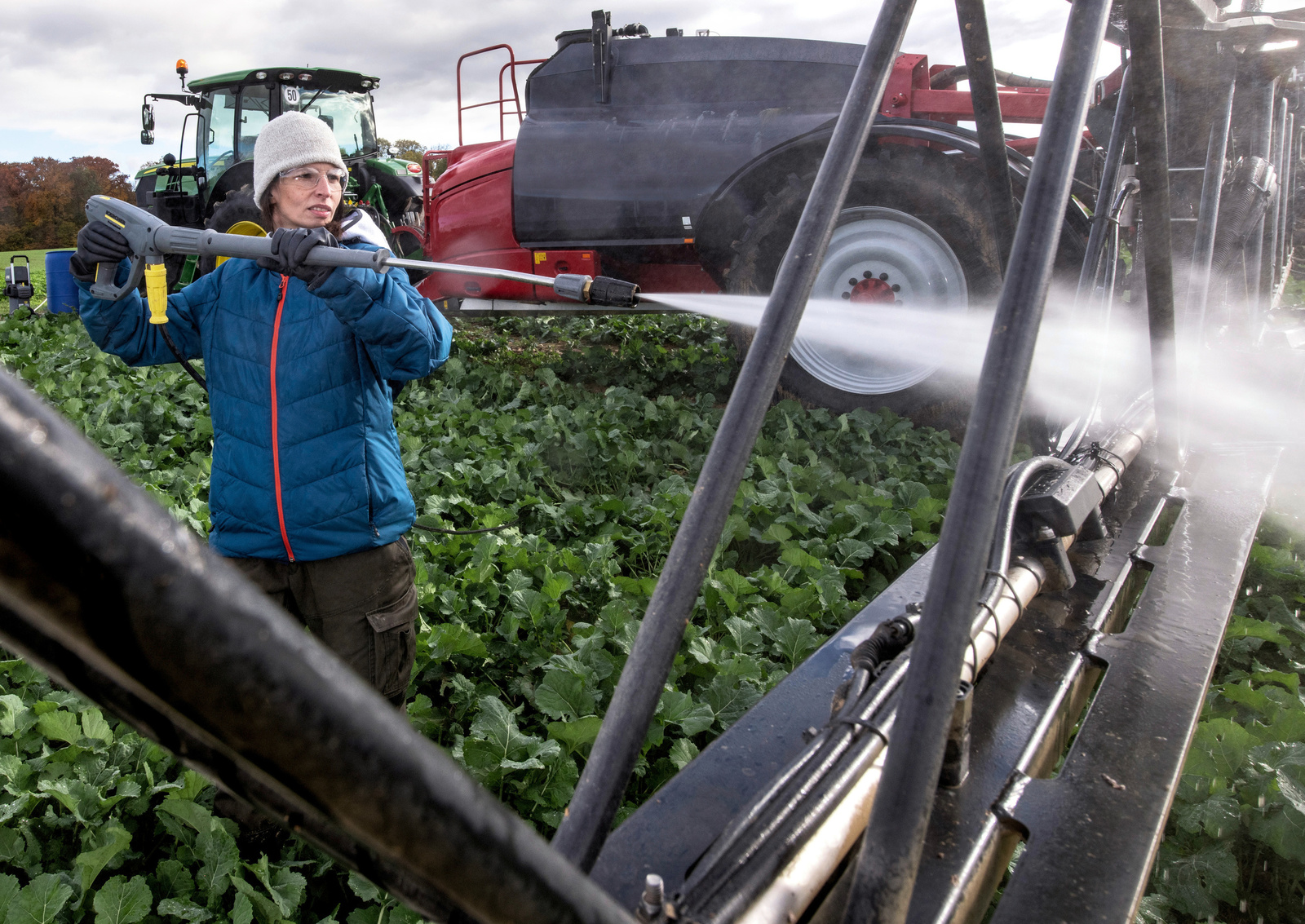 Our professional high-pressure cleaners for industrial work only really warm up with the major challenges. Whether cold or hot water, a large water tank or constant working pressure, we have the ideal solution for all professional cleaning tasks.
High-pressure cleaners for professional use clean large areas with water, from vans to public places and outdoor areas. They are variable in amount of water and water pressure and available in different designs. Depending on the area of ​​work, our products, from hand spray guns to stationary high-pressure cleaners, meet your individual requirements.
Cold water high-pressure cleaners are suitable for the daily professional cleaning of buildings, vehicles and devices. The water pressure guarantees that you can also loosen solid dirt without damaging sensitive material. Just like cold water high pressure cleaners , hot water high pressure cleaners , often also called steam jets, impress with constant pressure and excellent cleaning performance.
With the high-pressure cleaning devices , you can tackle even the most stubborn dirt. With a very high stock removal rate and cold or hot water, neither coatings nor the heaviest soiling stand a chance here.
Hot or cold? A question of need.
Kärcher cold water high-pressure cleaner
With cold water high-pressure cleaners, the impact pressure is crucial - ideal for removing non-adhering dirt and large amounts of dirt such as dust, moss and earth.
The advantages of cold water pressure washers are:
• Lower acquisition costs
• No energy costs for hot water generation
• Fewer components
• More compact design
• Inexpensive maintenance and repair
Kärcher hot water high pressure cleaner
Hot water high-pressure cleaners increase the water temperature from approx. 12 ° C to up to 155 ° C - perfect for removing stubborn, stubborn dirt such as oils, greases and soot.
The advantages of hot water pressure washers are:
• More effective breaking up of lubricant residues
• Shorter cleaning times and labor cost savings
• Germ- reducing effect
• Significantly reduced use of cleaning agents
• Protection of sensitive surfaces and the same cleaning effect at lower working pressure
Cleaning, care and disinfecting agents for high pressure
Cleaning and care products for high-pressure cleaners from Kärcher are ideal for professional use in, for example, trade, industry and the food sector. You achieve optimized cleaning results with minimal use of energy and time. At the same time, thanks to their special, easy-to-separate recipes, they reduce wastewater pollution from mineral oil residues.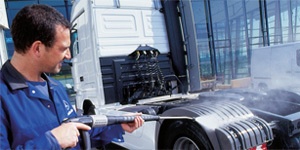 Cleaning and protection for commercial vehicles
Powerful cleaning agents for powerful removal of stubborn road and construction site dirt - can be used with cold and hot water high-pressure cleaners.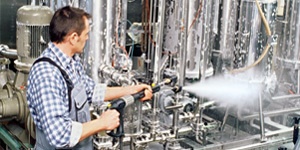 Versatility for industrial applications
Fast-acting, material-friendly cleaning agents, also for removing stubborn dirt such as oils, greases and soot.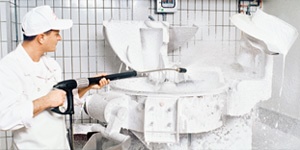 Cleanliness and hygiene in the food sector
Effective cleaning agents and disinfectants with food approval according to DGHM and DVG disinfectant lists.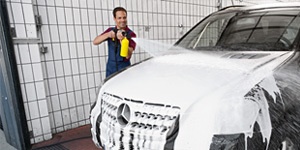 Shining appearances in the dealership
Showroom shine and value retention right under the hood for every car thanks to gentle cleaners for a wide variety of surfaces and materials.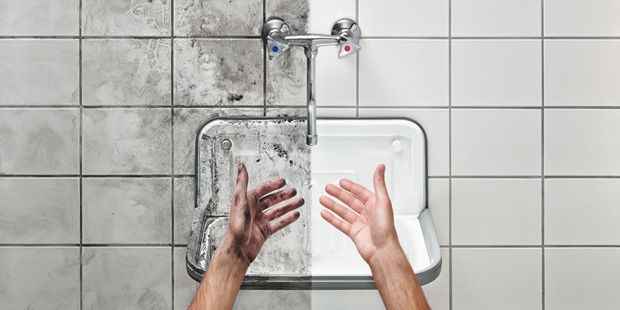 Advice, service and sales
Dealer search: Kärcher Professional high-pressure cleaners are available from all Kärcher dealers.
Contacting Kärcher: Please use our contact form or call us directly at +27 11 657 7300.
Professional newsletter: If you would like to be informed about product innovations and promotions from Kärcher in the future, register now for our commercial newsletter.