Scrubber drier
BD 80/100 W Bp Classic
The battery-operated BD 80/100 W Bp Classic is the largest scrubber drier in our Classic range. With 80 cm working width and 100 litre tank for efficient and long cleaning.
Our hand-guided scrubber drier BD 80/100 W Bp Classic impresses with an excellent overview, superb equipment, robust materials and efficient cleaning performance. As the first battery-operated walk-behind machine from the classic line, it has a powerful traction drive, which climbs slopes effortlessly. Components, which are exposed to extreme stress in tough working conditions, such as squeegee and disc brush head, are made from solid die-cast aluminium. With 80 cm working width, a 100 litre tank and maximum transport and cleaning speed of up to 5 km/h, which can be continuously adjusted, the machine achieves area performances of up to 4800 m². In the case of very stubborn dirt or for decoating, the brush contact pressure can be increased at any time from 40 to 68 kilogrammes. The tried-and-tested and simple operating concept with colour-coded operating elements and the spring clip on the rear of the handle, as well as the Home Base adapter for carrying manual cleaning equipment, offer the user great comfort.
Features and benefits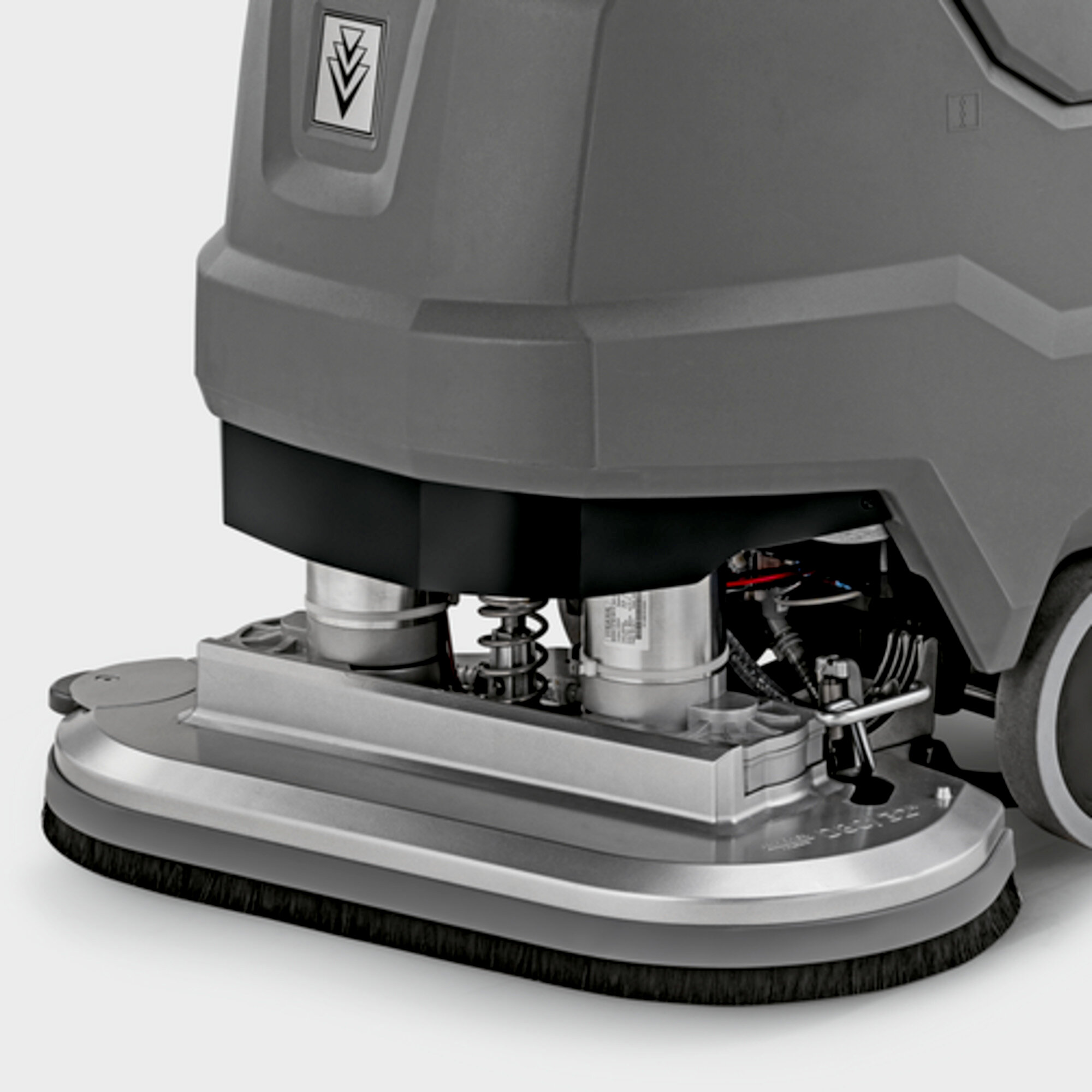 Highly stressed parts such as squeegee and brush head are made from high-quality aluminium
Robust machine concept for tough working conditions with low failure rates. Also developed for applications in harsh conditions.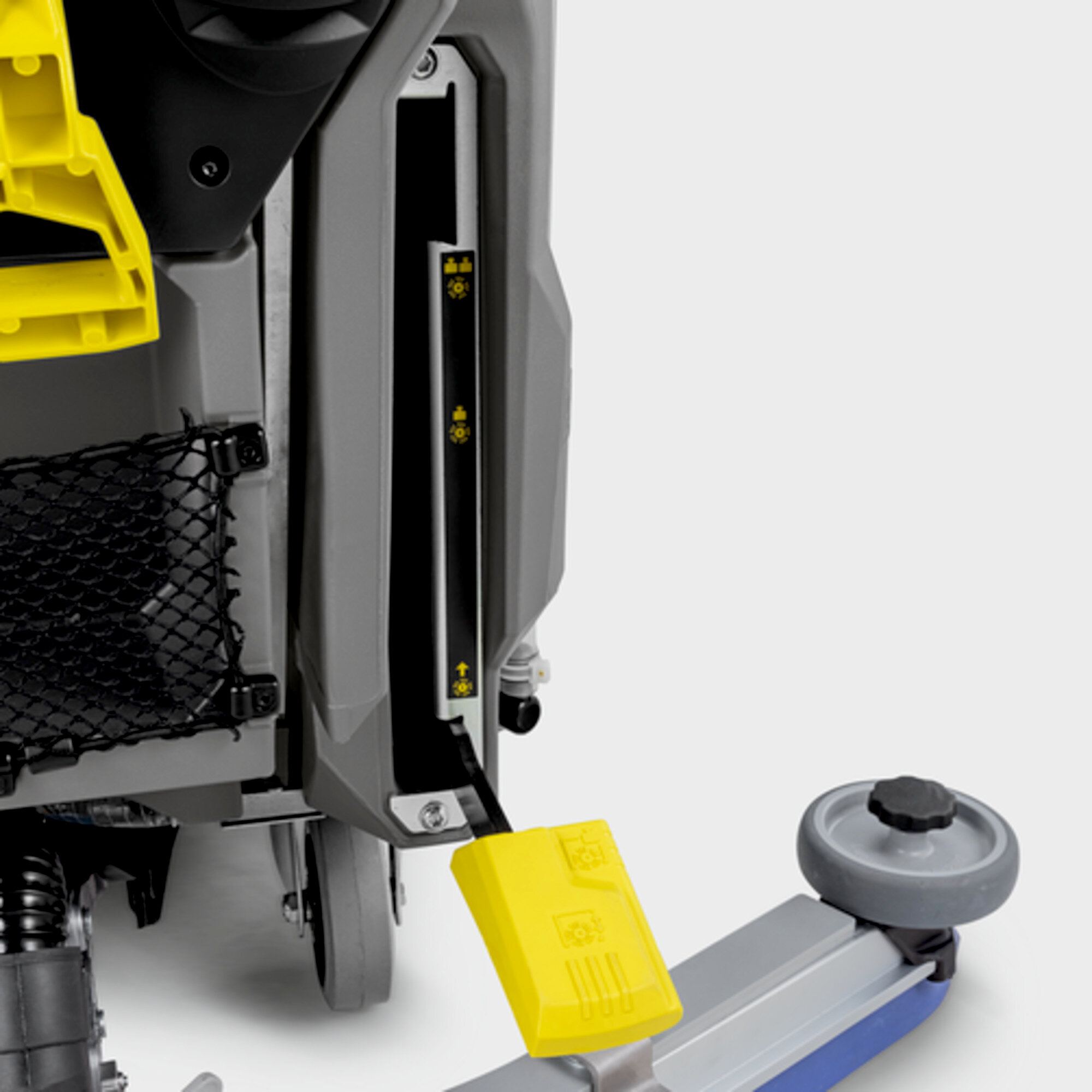 Brush contact pressure can be adjusted in 2 stages
Can be manually increased from standard 40 to 68 kilogrammes if required. Lower contact pressure for lighter soiling or on sensitive floors. Higher contact pressure for stubborn dirt or for decoating.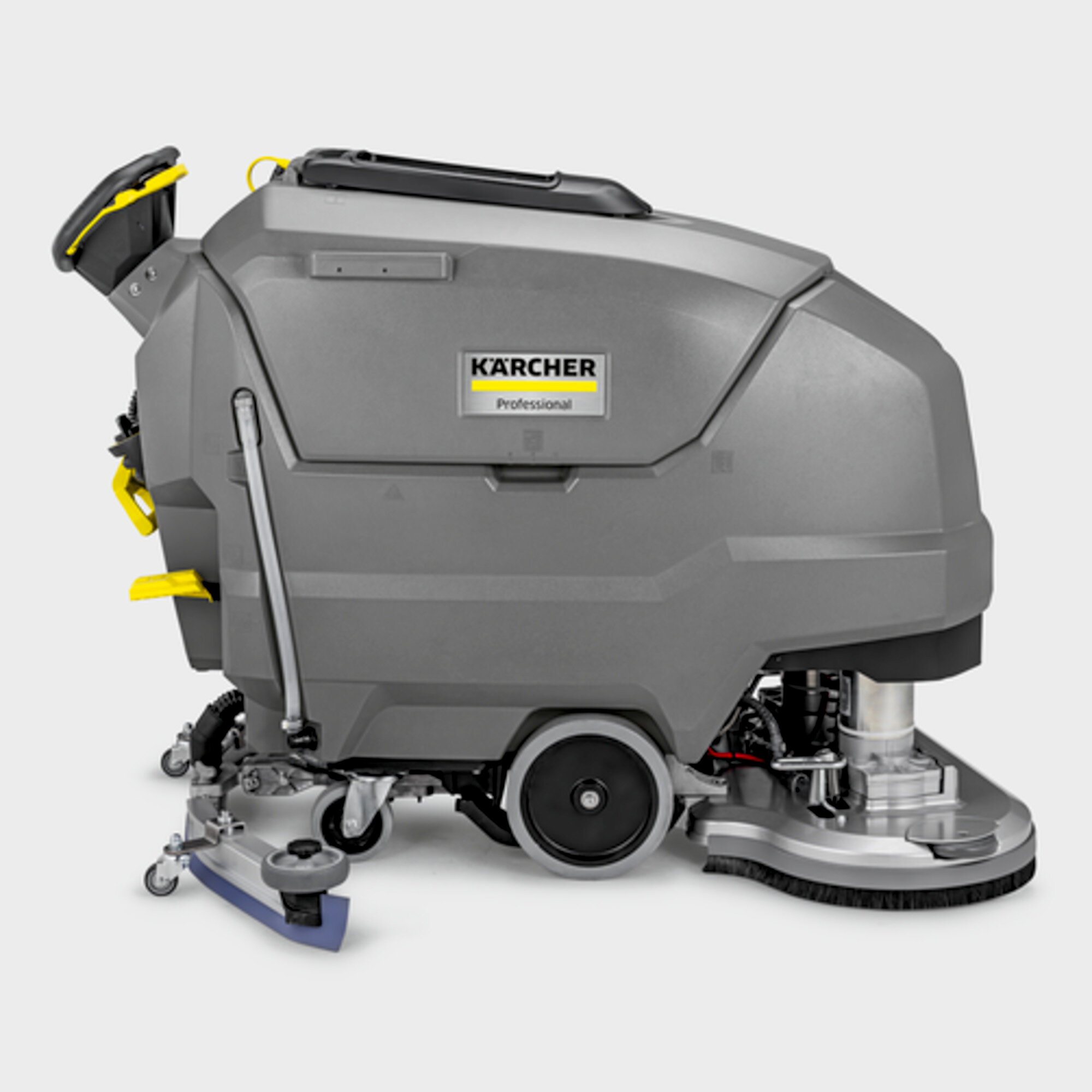 Efficient and powerful 300 Watt traction motor
Also helps to easily climb slopes, and saves the user energy. Driving speed can be adjusted via accessible potentiometer.
Coloured, clearly visible operating elements
Colour-coded operating elements simplify operation and shorten the training time.
Clever Home Base system
Options to attach manual cleaning equipment such as hooks, containers, mop, etc.
Inexpensive machine from the classic range
Outstanding value for money.
Specifications
Technical data
| | |
| --- | --- |
| Working width of brushes (mm) | 810 |
| Working width, vacuuming (mm) | 1090 |
| Max. area performance (m²/h) | 3255 |
| Practical area performance (m²) | 2115 |
| Fresh/dirty water tank (l) | 100 / 100 |
| Brush contact pressure (g/cm²/kg) | 28.2 / 47.9 / 53 / 90 |
| Brush rotational speed (rpm) | 180 |
| Rated input power (W) | max. 1900 |
| Traction motor (W) | 300 |
| Battery (V) | 24 |
| Battery run time (h) | max. 5 |
| Sound pressure level (dB(A)) | 63 |
| Drive type | Battery |
| Weight (with accessories) (kg) | 142.3 |
| Weight without accessories (kg) | 110.6 |
| Weight incl. packaging (kg) | 157 |
| Dimensions (L × W × H) (mm) | 1500 x 835 x 1065 |
Equipment
Disc brush
Powerful traction drive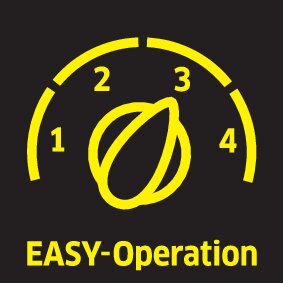 Application areas
Ideal for maintenance cleaning in retail trade, DIY stores, shopping centres, industry, at airports.