Who is going to clean it all up?
If Santa is not careful, he will also bring dirt into the house as well as presents. We offer practical tips on how to remove this dirt quickly.
We will also provide an insight into how Christmas is celebrated around the world – by looking at different Christmas customs and traditions.
With vacuum cleaners, floor cleaners and pressure washers
This is something we have all encountered: Santa comes down the chimney at night and in all the festive excitement, the ash in the fireplace has been forgotten. Although Santa is guaranteed a soft landing, the entire floor will be covered in ash. This can be cleaned in next to no time with an ash vacuum cleaner. But what if there are still traces of dirt left behind?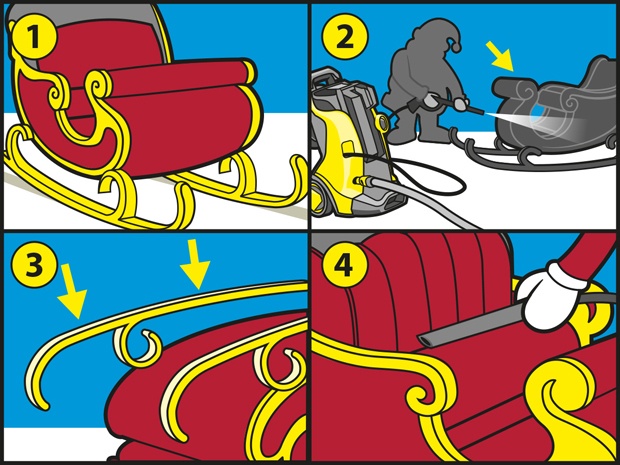 Footprints and sleighs
If it is the white Christmas we all wish for, Santa will leave messy and wet footprints behind after putting the presents under the tree. This dirt must also be removed quickly. The new Floor Cleaner FC 5 is perfect for the job. It cleans tiles, parquet and plastic floors quickly and the children can look forward to opening their presents.
To make the sleigh sparkle for its journey through the snow at night, it must also be cleaned occasionally. A pressure washer for efficiently cleaning all types of vehicles is also ideal for this task. It saves time and energy just before Santa and his busy helpers spread Christmas cheer throughout the world. This is also a good opportunity to clean inside the sleigh. A powerful multi-purpose vacuum cleaner with the right accessories will quickly remove every last crumb from the smallest crevices in upholstery.
Brief step-by-step instructions:
Place the sleigh in a secure position.
Clean the sleigh from bottom to top – this way you can see where you have already cleaned.
Do not forget to wax the runners.
Vacuum out the interior space.
Santa, his helpers and the entire family will be pleased when it is clean.
Christmas around the world
Different countries, different customs and different traditions. This popular saying also applies to Christmas celebrations. In many countries, people celebrate Christmas with different customs and traditions. Come with us on a trip around the world and see how differently Christmas is celebrated.
The Americas
Santa Claus is very popular in the USA. The sleigh is led by eight reindeer, and presents are placed under the Christmas tree during the night of 24 to 25 December. Children usually leave a glass of milk and some biscuits for Santa on Christmas Eve.
In Mexico, celebrations already start twelve days before Christmas Eve. People go from house to house looking for somewhere for Mary and Joseph to stay on Christmas Eve. A piñata made of papier-mâché is filled with sweets and fruit and hit with a stick until the sweets fall out.
In Brazil, Christmas trees and Christmas cribs as well as colourfully decorated houses are part of the festive season. This custom also exists in Colombia. On 7 December, "Little Candles' Day", streets and houses in the towns and cities are lit up by thousands of candles and lanterns. Firework displays are traditional on Christmas Eve.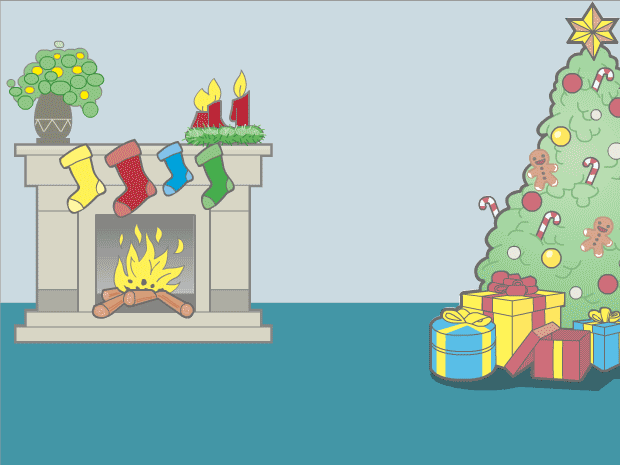 Africa and Asia
Christmas is also celebrated in some African countries. For example, in the Congo, nativity plays take place on Christmas Eve, which last for hours and are accompanied by church choirs.
In some Asiatic countries, Christmas is not a holiday, but is celebrated by some people with decorations. Only in the predominantly Catholic Philippines in Southeast Asia is Christmas the most significant festival – and it is celebrated for as long as possible every year. The only East Asian country to celebrate Christmas as a public holiday is South Korea.
Europe and Russia
In Europe, there are also many different customs and traditions. Whereas in Germany the infant Jesus and Father Christmas are part of Christmas, in countries that are predominantly Catholic such as Poland, the emphasis is on the infant Jesus. In parts of Italy, the old woman Befana also delivers gifts to children – however only on 6 January.
In France, Christmas is celebrated on a large scale. In some parts of the country, there is the custom to eat 13 different desserts. In Portugal, it is traditional to take logs to the main square in towns or villages and light a bonfire to warm baby Jesus. In Greece, Saint Basil delivers the presents, yet only on New Year's Day, while in Russia, Grandfather Frost – accompanied by his granddaughter, Snow Maiden – puts gifts for children under the fir-tree on 31 December. Christmas is celebrated on 7 January, like in other orthodox countries.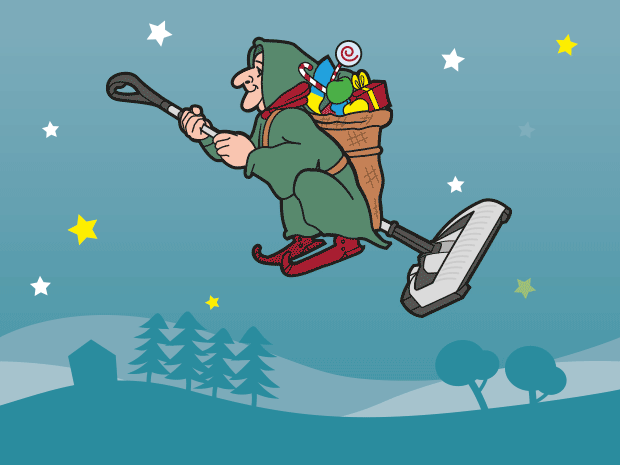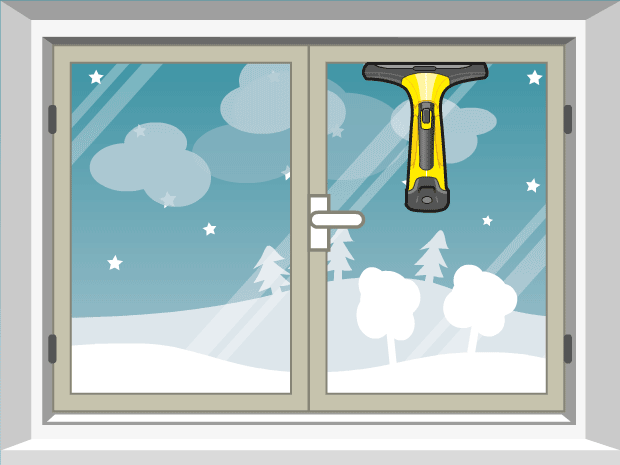 In Scandinavia, he is known as the Yule Goat or Julbock, which is depicted as a billy goat and often seen hanging on Christmas trees as a straw decoration. In earlier times he also brought the presents, until he was ousted by Father Christmas during the 19th century. However, the name remained in Finland, at least, where Father Christmas is called Joulupukki and is ably supported by his wife, Joulumuori. And every year, in the Swedish city of Gävle, it is a tradition that a huge, three-tonne straw Julbock is put on display.
Elves and trolls are always present in Scandinavian countries – either as Santa's little helpers or as rascals who play small tricks on people. In Norway, for example, it is said that the little helpers, the Julnissen, become angry if they find no groats by the door or window.
Oceania
Given that both countries lie in the southern hemisphere, Australia and New Zealand – like parts of South America – celebrate Christmas in the summer. Despite this, Christmas decorations can still be seen and traditional festive food is eaten. And what is more, a Christmas song by an Australian artist talks of six snow-white kangaroos pulling Father Christmas' sleigh.