Car Wash Package
Kärcher is renowned for its excellent quality, reliable, rugged and durable range of car wash equipment.
Car wash packages can be tailor made to suit your requirements and budget.
Contact us to discuss your car wash requirements.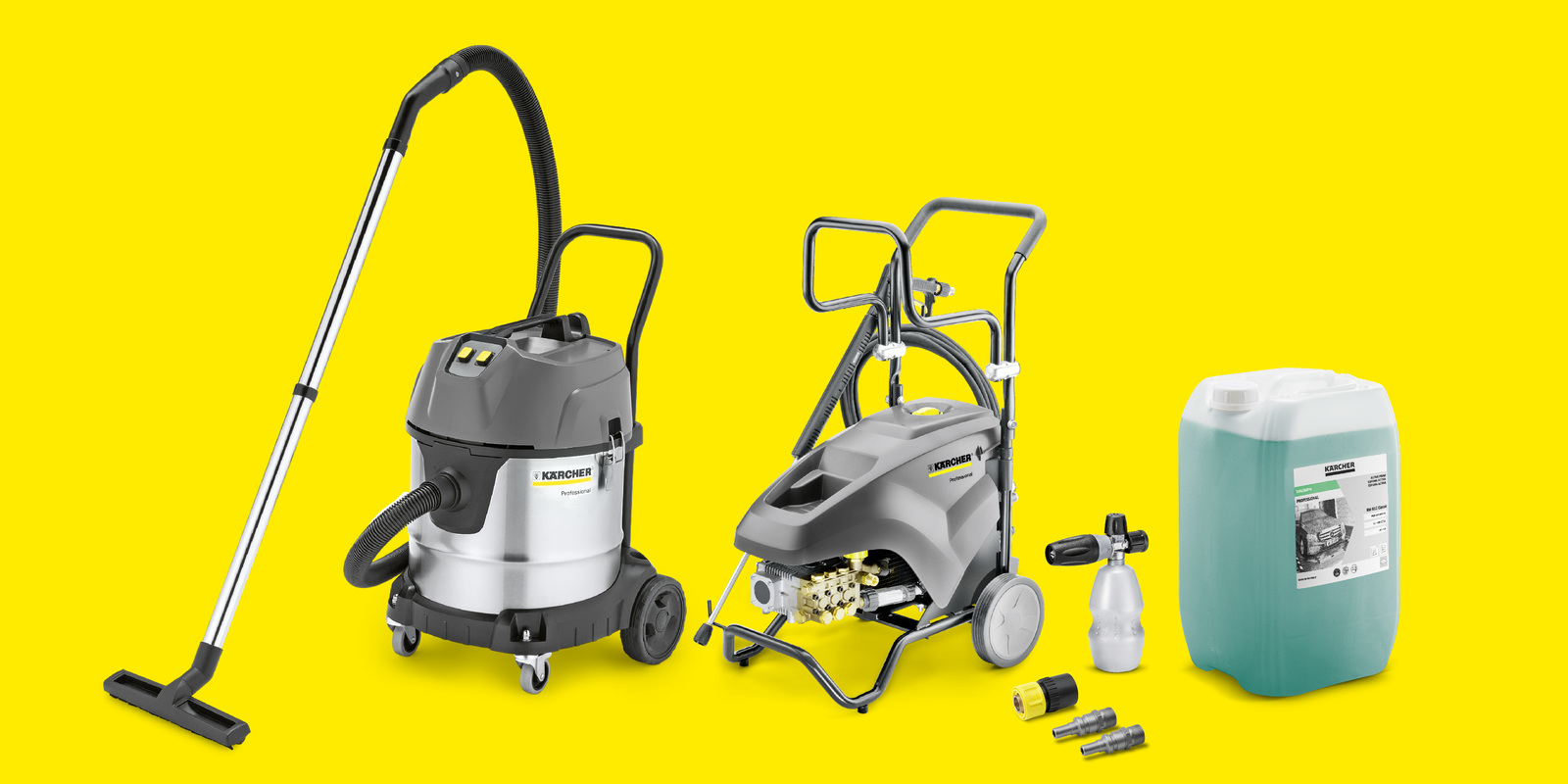 Included in this package:
1 x HD 6/15-4 Classic
1 x NT 50/2 Me
1 x Foam Lance
1 x Quick Coupler
2 x Male Coupling
1 x RM 812, 20l
Kärcher equipment for your car wash business
If you are thinking of starting a new mobile car wash business or in fact already own and run such a business, then choosing the right vehicle cleaning equipment is a top priority. The equipment you choose will directly affect the outcome and profitability of your business based on cost, efficiency and long term durability. Kärcher, the leading cleaning equipment manufacturers, would like to introduce you to their specialist vehicle cleaning equipment.
A mobile car wash has to be just that – mobile – and give you the freedom and flexibility to transport your operation to where the consumer demand is. Kärcher can offer you exactly what you need. Our mobile vehicle cleaning equipment, while being highly productive and efficient is also fully mobile and lightweight enough to transport in your own vehicle to any destination. And, while being technologically advanced it is also simple to operate and maintain.
This car wash equipment is designed to handle anything from industrial sized fleets of vehicles down to domestic cars. The results are exceptional. Thinking of setting up a car wash? You'll need to contact us for advice and a quotation on the necessary machines that will get the job done proficiently.
Kärcher mobile vehicle cleaning equipment is available in a variety of packages to suit your needs. If you are starting a lightweight suburban mobile car washing operation we have a dedicated start up package with an attractive start up price that will get you into the market without huge capital expenditure. For the more seasoned mobile car wash operators we have also put together a range of bundle packages incorporating machines of varying specifications that will suit the market and level of demand you are catering for.
All Kärcher machines come with the extensive service and back up that are associated with the world's leading brand of cleaning equipment. Kärcher's focused commitment to producing premium quality vehicle cleaning equipment ensures that while productivity remains high, we have ensured that our machines keep running and maintenance costs to a minimum.
Kärcher can been seen as benchmark for innovative technology, design and service in the field of car wash equipment. For further information on what is suitable for your needs contact us with the provided request form.
Cleaning equipment is what we are good at – and this applies to mobile car wash equipment as much as it does to any of our other product ranges. Cost effective and efficient. Kärcher makes a difference.