TRUCKWASH
Effective care for the strongest. When it comes to commercial vehicles, performance counts. This also applies to professional vehicle cleaning. Kärcher offers perfectly coordinated system solutions for commercial vehicle washing, where efficiency and economy are always in the foreground. The range of services includes everything - from commercial vehicle gantry washing systems and mobile single-brush washing systems to suitable cleaning agents and environmentally friendly water treatment systems. Benefit from the many years of experience and the know-how of our experts.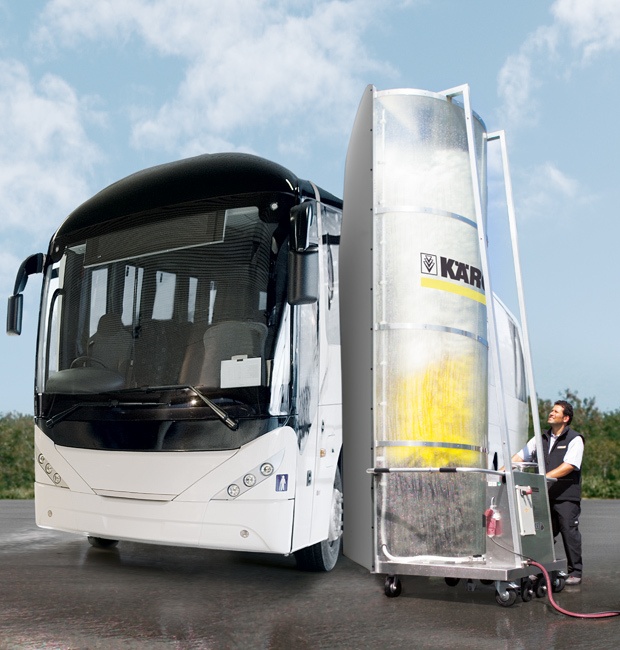 Highly economical for small vehicle fleets: the RBS 6000 range.
With the RBS 6000 range, Kärcher offers the ideal solution for smaller vehicle fleets. The mobile single-brush wash system was specially developed for cleaning the front, rear and sides of trucks, buses and box-type vans. A rotating brush moving around the vehicle removes the dirt quickly, effortlessly and economically.
Intelligent design
Thanks to its aluminium construction, the RBS 6000 range is weatherproof and easy to control. In addition, the semi-sided shell panelling reliably protects the user from splashing.
For all vehicle types
Sloping vehicle noses up to an angle of 10° can be washed with the RBS 6000 range thanks to vertical contour detection and brush tilting mechanism with adjusting wheel.
Simple operation
With practical operating and safety handle, the RBS 6000 range can be controlled effortlessly as the rotating brush assists forward movement. The brush stops rotating when the handle is released.
Optimal washing results
A dosing pump ensures that only the amount of Kärcher cleaning agent actually needed is added.
Full mobility
Two track wheels and four steering rollers provide stability and ensure easy manoeuvring of the system.
Completely satisfied: with Kärcher system solutions.
Whether a haulage contractor, municipality or wash centre – by choosing Kärcher, you are making the right choice. Kärcher has been offering reliable and efficient system solutions to suit all needs for over 75 years.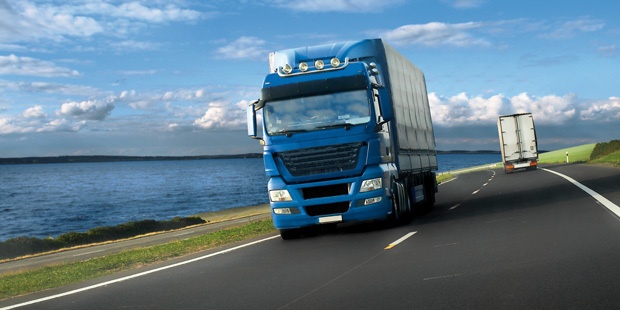 Versatility for haulage contractors
Many haulage contractors have vehicle fleets usually consisting of different types of commercial vehicles, which each place different demands on vehicle cleaning. Kärcher offers a tailored solution for every vehicle type.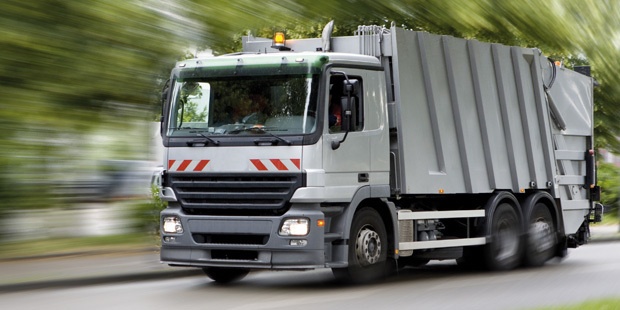 For cost efficiency in municipalities
For municipalities, what matters most in commercial vehicle cleaning is cost efficiency. A perfectly balanced Kärcher cleaning system is not only affordable, it is also cost-efficient and profitable in the long term.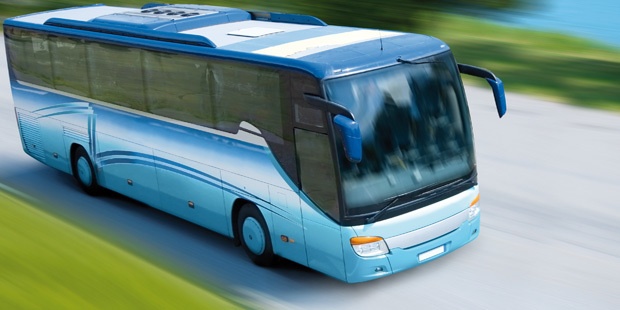 A time-saving concept for bus companies
Time and a clean appearance are important for bus companies. The high-performance Kärcher wash systems clean buses quickly and effectively with brilliant results every time.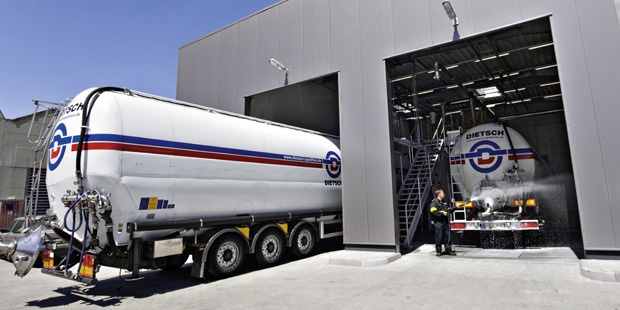 Versatility in wash centres
Wash centres must be highly versatile to cope with various cleaning activities – including coping with a diverse range of vehicles. Only a perfectly balanced system can ensure a smooth process and meet all requirements.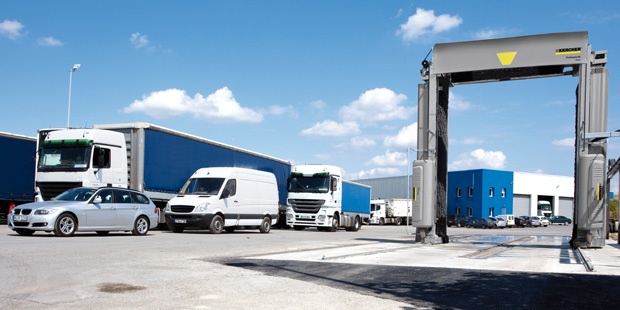 For every bay and vehicle type
The Kärcher TB is variable in height and width and therefore suitable for every washing bay. With the contouring of the side brushes, even new, aerodynamic vehicles can be cleaned with ease.
For long-term efficiency
All Kärcher system solutions are developed for low-maintenance and economical cleaning. This quality guarantees many years of reliable service and profitability.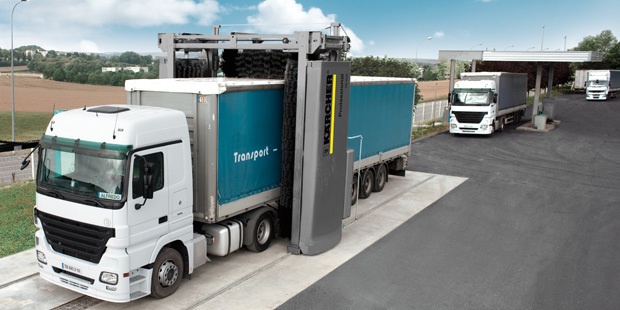 For individual requirements
Kärcher wash systems save both time and money. Depending on the degree of soiling, the Kärcher TB can be individually programmed and the wash cycle time reduced.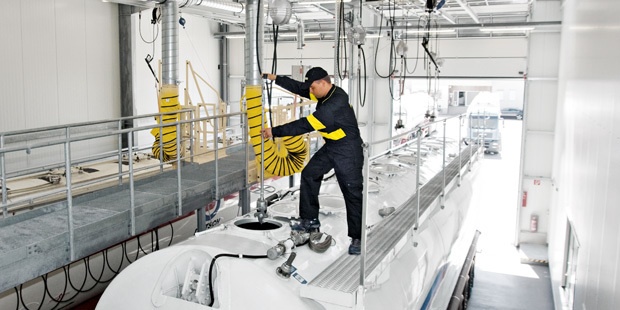 For special tasks
As a reliable partner, Kärcher offers efficient tank cleaning system solutions. Choose a solution that offers the highest efficiency for your vehicle wash.
Environmental care: Kärcher water reclamation systems.
Kärcher water reclamation systems save money while protecting the environment. Using innovative physical filtration, all of the waste water is fed back into the washing process, reducing fresh water consumption by up to 85 %.

[A] Discharging wastewater via the reservoir system into the sewage system

[B] Discharging wastewater via the recycled water tank into the sewage system
The recycling cycle
The waste water flows through the sediment basin [1] to the pump storage basin [2]. From there, it is pumped through the hydrocyclone [3] into the recycling water tank [4] and made available for use in the washing process using a supply pump [5]. Excess water can be discharged via the overflow of the pump storage basin into the sewer either directly or via a separator, depending on legal [6] regulations. The waste water can also be discharged to the sewer directly from the recycled water tank [7]. In this case there is no connection between the pump storage basin and the sewer.
Request a call back
Complete the contact form and we'll get back to you.