Rediscover your home
Rediscover your home with a Kärcher pressure washer, which allows you to do more than just easily remove dirt. They transform things: from old to new, from shabby to chic. Where previously dirt dominated, afterwards there is nothing but cleanliness. See for yourself what a huge difference they can make. And just how much fun cleaning can be!
Versatility
Kärcher pressure washers are the perfect solution for a wide range of cleaning tasks around the house and car. With the combination of high pressure and water, cleaning can be done almost twice as fast as with a sponge and hose. It is not just a device for spring cleaning, but rather a powerful assistant for all seasons. You have never seen your home like this before!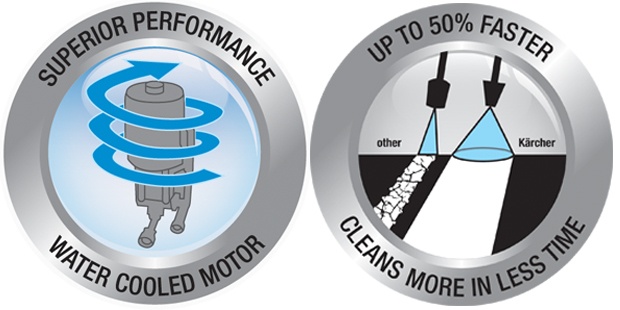 Always well cooled
Thanks to the water-cooled motor and the right accessories for every application, Kärcher pressure washers clean up to 50% faster than other pressure washers.
Application areas for pressure washers
Pressure washers are the most effective way to clean outdoors and are extremely easy to use: connect the device to the water supply and power outlet, turn on the tap, switch on the pressure washer and let the cleaning fun begin! With matching special accessories, the devices are transformed into real all-rounders: whether for wet blasting, pipe cleaning, terrace cleaning or gutter cleaning, the application possibilities are virtually unlimited. On top of that, the water pressure is always greatest in the immediate vicinity of the nozzle. This means that stubborn dirt is cleaned away more easily with lower nozzle clearance. The clearance is increased accordingly for light dirt and sensitive surfaces. Our practical examples show how you can achieve the best results with your pressure washer.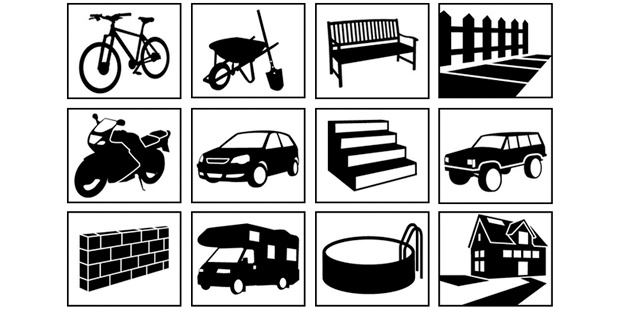 Pressure washers offer the right solution for every cleaning task!

Experience shows that common application areas in the home and garden are: