Industrial vacuum cleaners
Power for demanding tasks In industry, substances are produced in quantities that push even the most powerful vacuum cleaners to their limits. You can only vacuum these substances, such as sharp-edged swarf, aggressive coolants and combustible dust, reliably and in a recycling-friendly manner, in large volumes and in minimal time, with special industrial vacuum cleaners.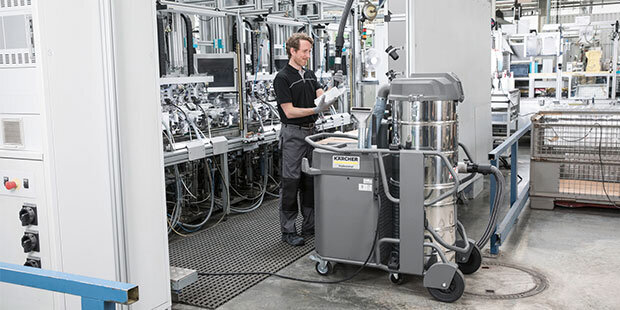 !Entdecken Sie unser breites Produktportfolio an Industriesaugern mit spezieller Filtertechnik zum Absaugen feiner und grober Feststoffe und Stäube. Diese Industriesauger sind mit hochwertiger Filtertechnik für gesundheitsgefährliche Stoffe ausgerüstet und bieten dank Filterabreinigung besonders lange Standzeiten.!