FLOOR CLEANERS
Throw away the mop & bucket. Kärcher Floor Cleaners clean all hard floors with continous fresh water while saving up to 90% of water. Innovative design of two tank system and self cleaning function.
Parents & pet owners - can you relate?
For all the parents & pet owners out there, we know how hard it can be to keep the floors clean. Our Hard Floor Cleaner range can help!
They are perfect for cleaning:
Drink spills on the floor
Small food scraps
Pet hair
Dirt and mud brought inside by the kids or your pets
Puppy wee on the floor
What's the difference between FC 3 and FC 5?
FC 3 Cordless
Lightweight for effortless manoeuvrability and easy cleaning
Remove food spillages and dried on liquid, perfect for general floor cleaning
Available in Cordless only
90% water saving compared to a mop and bucket**
FC 5 Corded / Cordless
Remove dust & light debris and clean hard floors in one step
Available in both Corded and Cordless
Larger water tanks
50% time saving compared to conventional methods*
85% water saving compared to a mop & bucket**
THE NEW WIPE-HYPE! For all models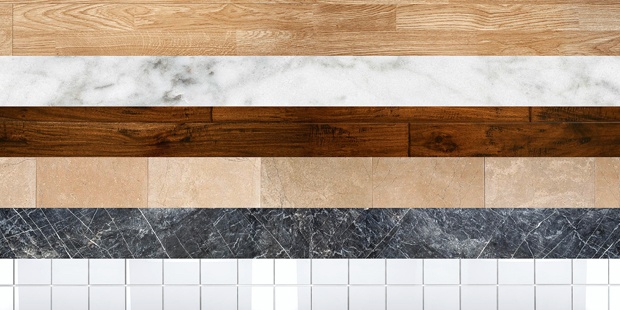 Suitable for all hard floors
Whether it's stone, tile, parquet, laminate or vinyl: combined with Kärcher detergents and care agents
Always clean with fresh water
The dirty water is collected into the dirty water tanks as you clean, whilst the rollers stay moist with water and detergent from a separate clean water tank, ensuring your floors are always being cleaned properly.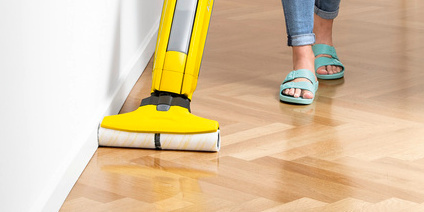 Perfectly clean corners and edges
The central roller drive ensures radiant results in corners and along edges.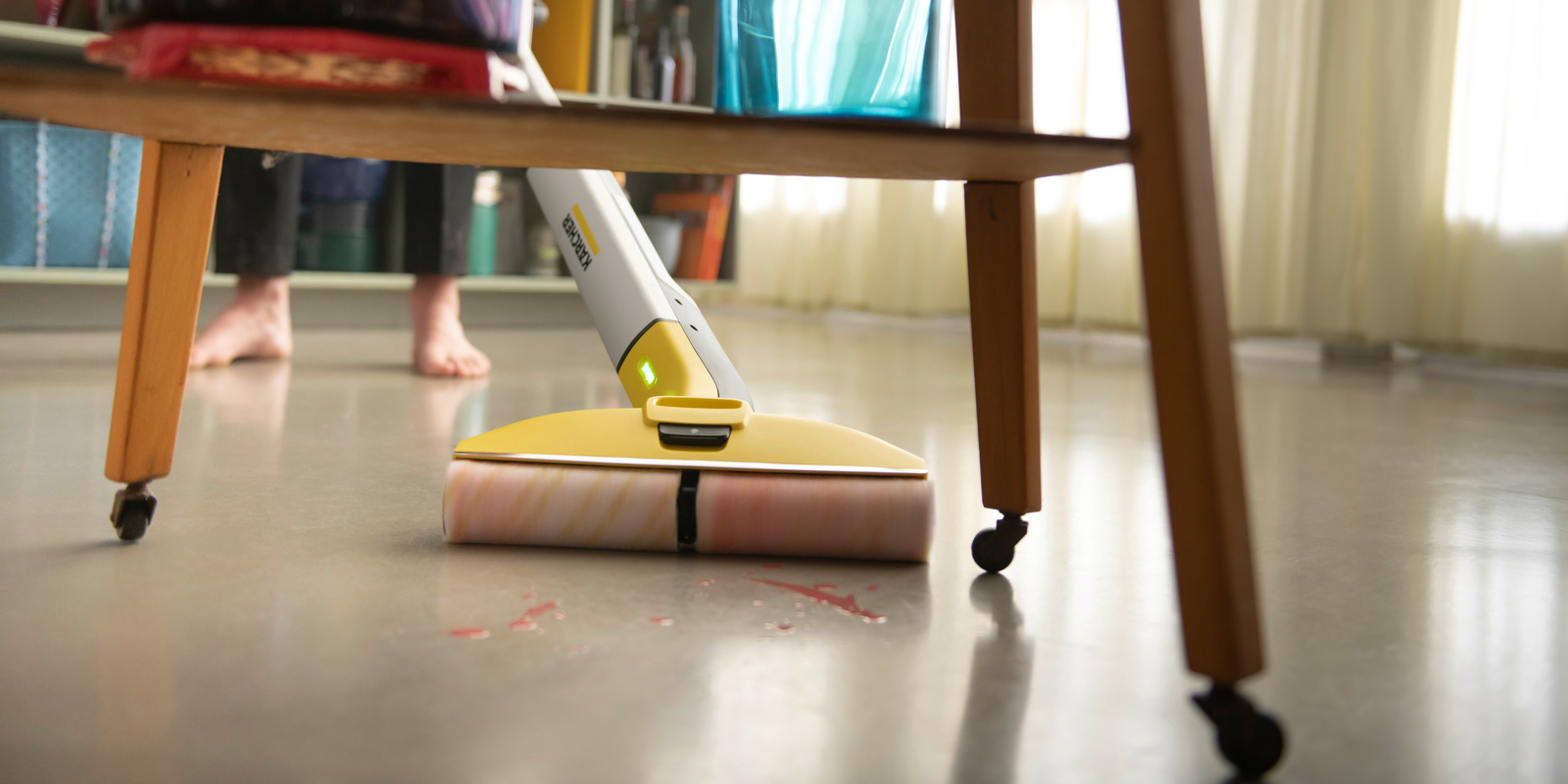 Effortless application
No scrubbing, no wringing out, no bucket. Featuring 500 roller revolutions/min, self-cleaning function and fresh and dirty water tanks.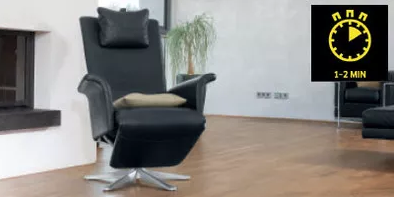 Quick dry time of 2 minutes
Thanks to the suctioning away dirty water, the hard floor cleaner leaves behind very little residual moisture, meaning that the wiped floor can be used again after less than 2 minutes.
Pair with our Biodegradable Floor Cleaning Detergents