Pumps
Whether you supply your home and garden with service water from alternative water sources or wish to pump away unwanted water quickly and easily, Kärcher offers a pump for every requirement and area of use. The Booster Pumps from Kärcher deliver rainwater and groundwater from rain barrels, cisterns and deep wells with sufficient pressure to where it is needed. The submersible pumps, on the other hand, remove unwanted water or water that is no longer needed: before spring cleaning in the pool or after a flood in the basement.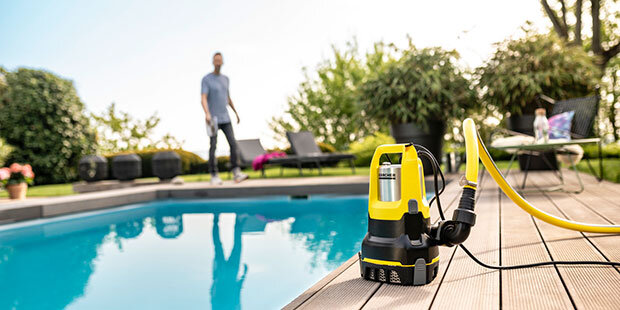 Kärcher's submersible pumps pump water quickly and easily, either to recirculate water or pump it out. You can choose between Kärcher models for dirty water and models for clear or only slightly dirty water.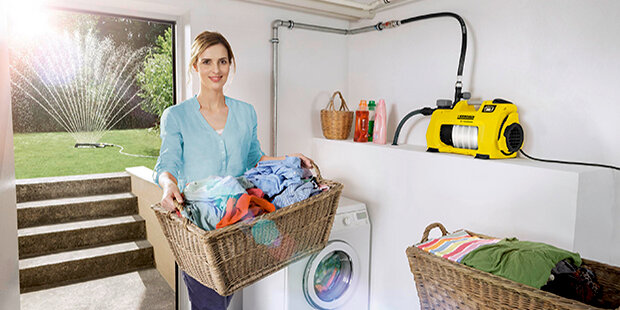 These products can be used in very versatile ways, for example for watering the garden, or indoors for supplying the washing machine and toilet with clean well water, groundwater, rainwater or spring water.

Which type of Pump do I need?
You can use the application guide below and the walk-through video on the right to understand which type of Pump you will need.
Submersible Pumps
These can be used for drainage and are suitable for use with both clean or dirty water.
Draining flooded houses.
Draining pools or ponds.
Draining pits around building sites.
Garden Transfer Pumps
These can be used for watering your garden via external water sources such as water tanks or water bladders.
Supply water to hoses, sprinklers or water features.
Pressure Pumps
These can be used to supply water to both your garden and also areas inside your home such as the laundry and toilet, when using an external source such as a water tank.
Supplying water to hoses, sprinklers or water features in the garden.
Supplying water to your toilet or laundry.
Can supply water to both the home and garden simultaneously.