INDUSTRIAL VACUUMING / DEDUSTING SOLUTIONS
From the mobile machine to the turnkey vacuum or dust removal system With our Kärcher industrial vacuum cleaners and dust extractors, we offer you solutions for every industrial vacuuming task: whether flexible and mobile or stationary, for vacuuming anything from coarse swarf to the smallest suspended particles, for small or large quantities, for liquids or solids, for unproblematic or hazardous material.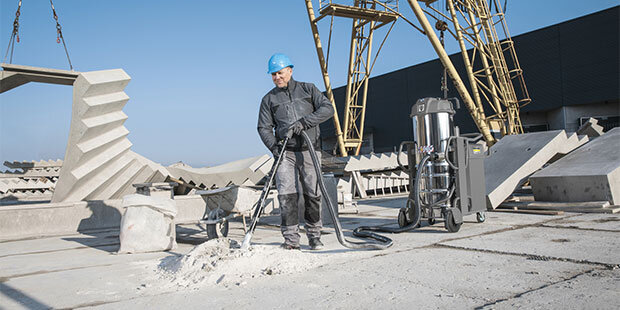 !Industriesauger sind für das stationäre oder mobile Aufsaugen von trockenen sowie nassen Spänen, grobem Staub und ähnlichen, sich absetzenden Partikeln konstruiert. Dafür arbeiten Industriesauger mit hohem Unterdruck bei relativ niedrigem Luftvolumenstrom.!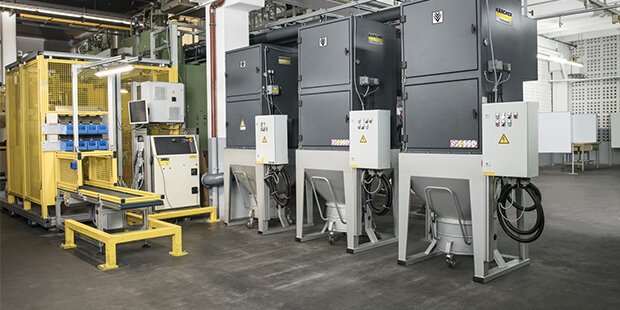 !Entstauber sind stationäre Geräte, die schwebende Partikel wie Staub und feinste Späne aus der Luft absaugen. Dafür arbeiten Industrieentstauber mit niedrigem Unterdruck bei relativ hohem Luftvolumenstrom.!