Steam Cleaners
For hygienic, fast and effective cleaning all around the home. Kärcher steam cleaners ensure cleanliness in the entire household and your family can be sure that everything is cleaned fibre-deep – completely without chemicals. Thanks to the top cleaning performance, the steam kills 99.99%* of all bacteria and ensures maximum hygiene for a healthy living environment. Whether in the kitchen, bathroom or on floors, Kärcher really goes full steam and delivers top results. Discover the diversity of possible applications now!

Steam eliminates 99.99 % of all bacteria*
The most effective method of fighting bacteria is sometimes the easiest: steam! Kärcher steam cleaners eliminate 99.9%* of all common household bacteria on hard surfaces, tiles, bathrooms, mirrors and more.
Forget detergents, clean all around your home with nothing but tap water
Elimination of 99.99%* of all common household bacteria on hard surfaces
More effective than traditional manual cleaning methods
High steam temperature, strong steam generation
Ideal for astmatics and allergy sufferers
* Thorough cleaning with the Kärcher steam cleaner removes 99.99% of all common household bacteria from common household hard surfaces.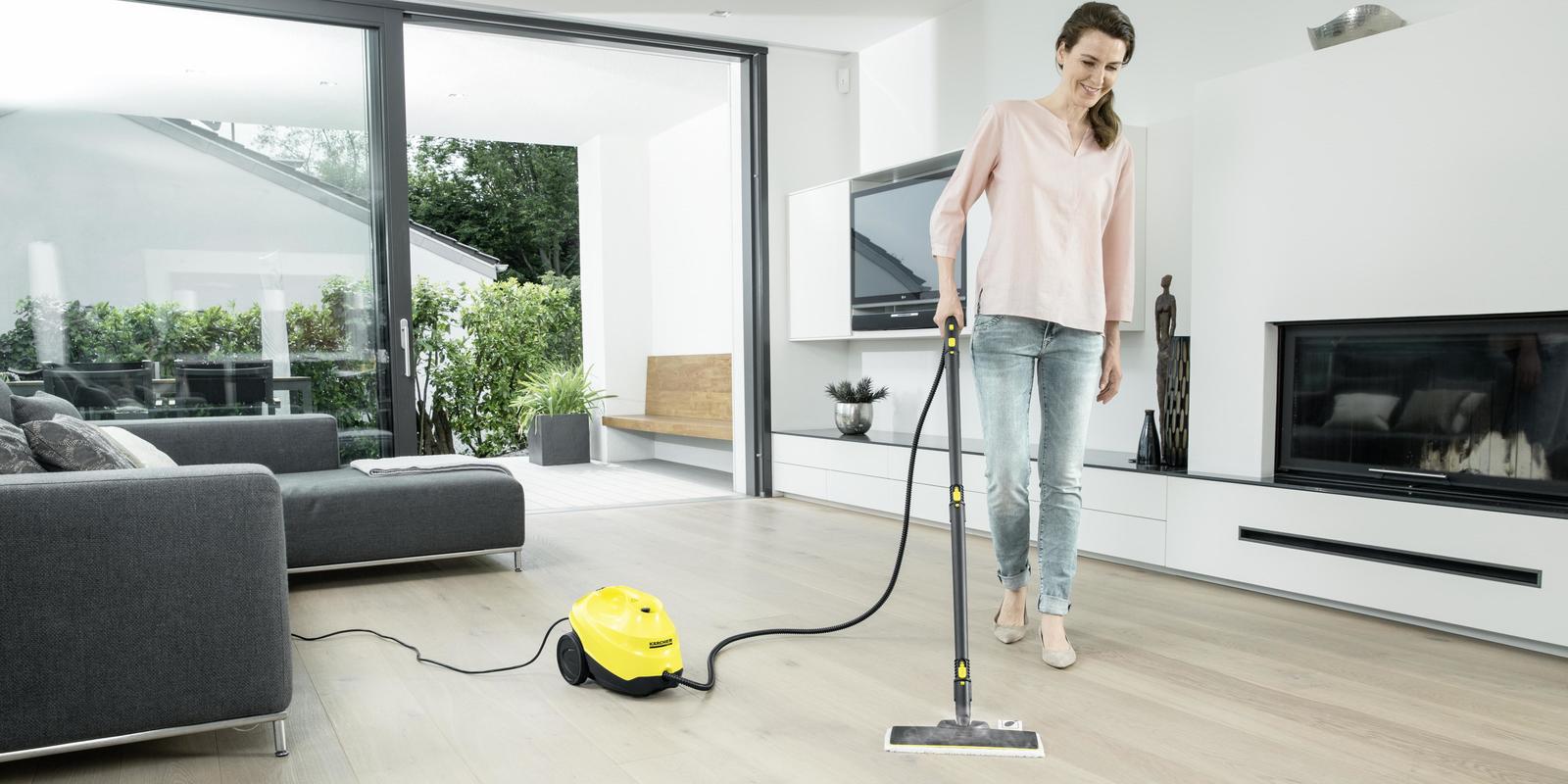 Floor cleaning
When cleaning hard floor surfaces such as stone, tiles, PVC, laminate or sealed parquet, Kärcher steam cleaners ensure maximum cleanliness and hygiene, without chemicals.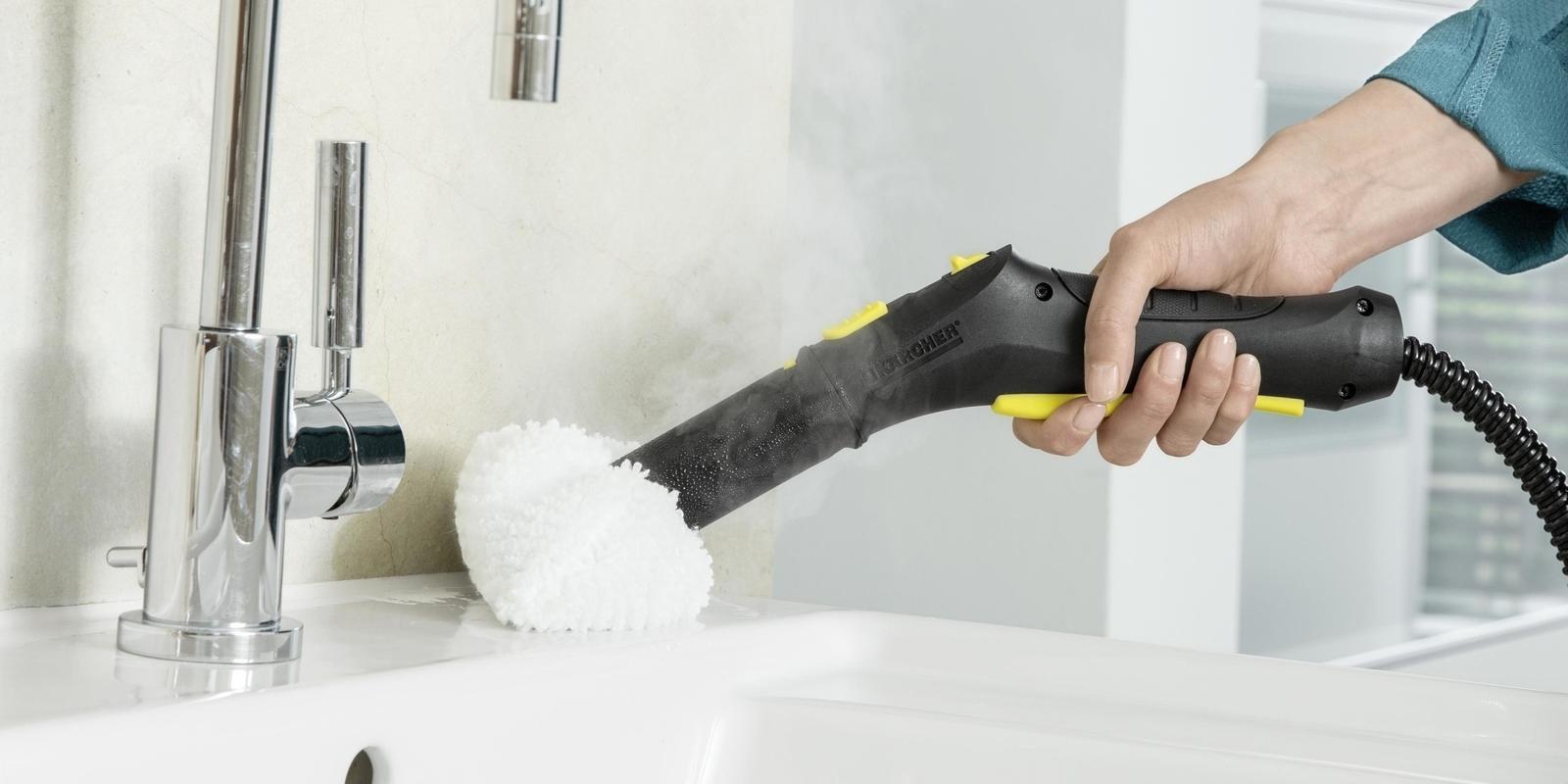 Bathroom cleaning
Great for effortlessly lifting grease and grime off bathroom surfaces. Clean tiles, mirrors, glass, baths and showers. A Kärcher steam cleaner is your one-stop solution for bathrooms - all without detergents or nasty chemicals.
Accessories = extensive application potential
Make cleaning difficult areas easier and extend application potential around your home with accessories for your Kärcher steam cleaner.
You can also find suitable accessories for your device with our accessories finder.