WET & DRY VACUUM CLEANERS
Kärcher Wet & Dry Vacuums handle everything you throw at them! This includes mud, liquids, glass and gyprock. They are ideal for use both indoors or outdoors & are perfect for use in workshops. Fit for each and every cleaning situation for both wet & dry dirt applications.
Available at your local Bunnings and/or Mitre 10 stores. Or shop online now and receive free shipping on orders over $150 nationwide.
Multi-purpose, maximum performance. Not all your mess will be of the dry variety.

Kicked over a bucket of dirty water? Knocked a pail of paint? No problem – the Karcher WD 6 Wet & Dry vac will take care of all of that. It can even suck concrete slurry with ease.
The WD 6 also doubles as a powerful blower – making it the DIYer's best mate.
Takes whatever you can throw at it!
There are some jobs stick vacs just can't handle - so whilst Kärcher Wet & Dry Vacs are more than capable of your standard indoor cleaning, they are also built to handle the tough jobs.
Here are a few things Kärcher Wet & Dry Vacs can vacuum: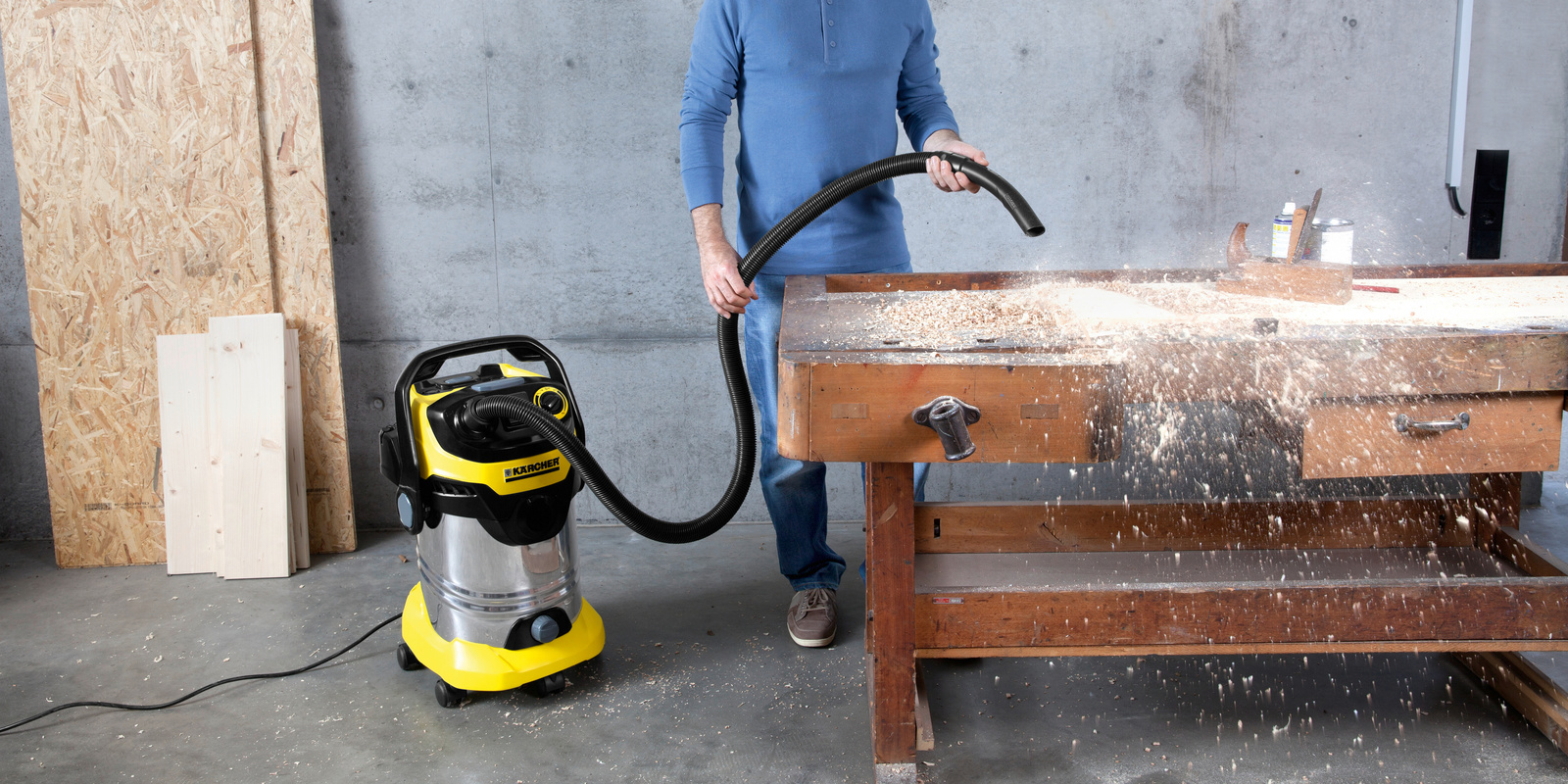 Renovations & Workshops
Warranted for plaster* dust & fine dust, making it perfect for us during renovations or workshops. Our WD 3.5 & WD 6 also have power tool take-offs. *Must use bags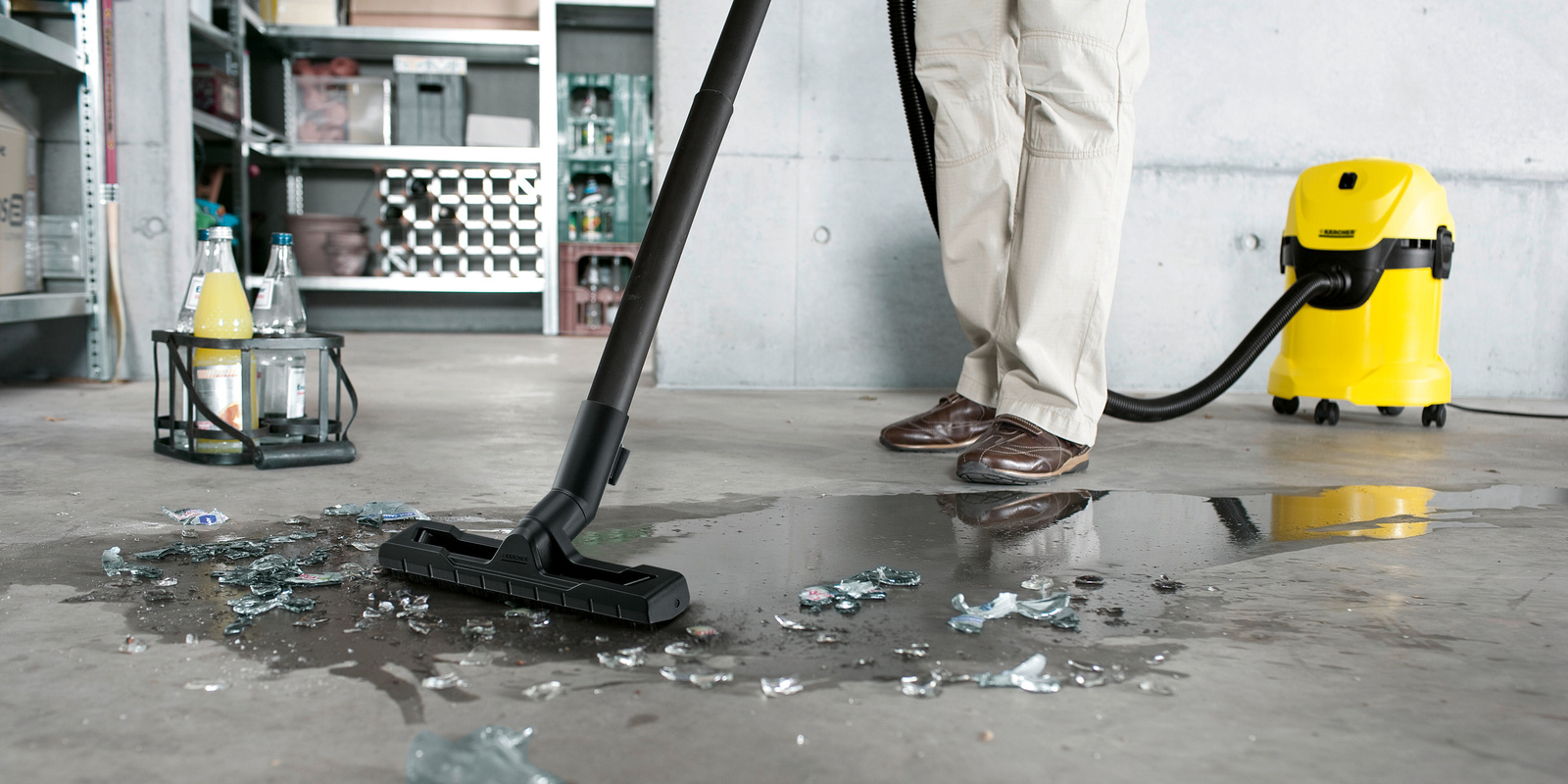 Cleaning Broken Glass
Don't worry about damaging your stick vac by vacuuming glass, our Wet & Dry range can handle it!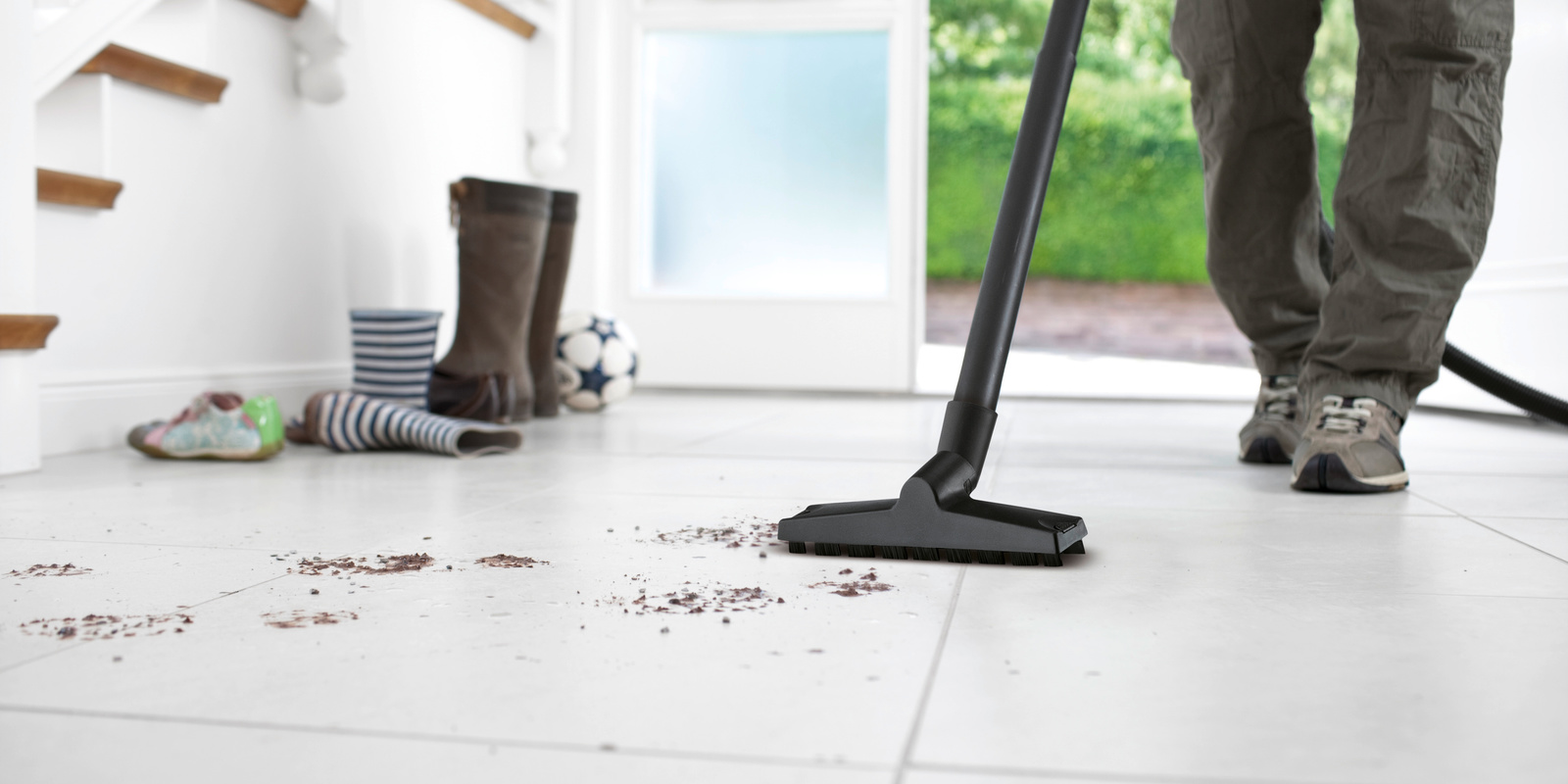 Indoor Cleaning
Despite being able to handle the tough outdoor conditions, a Kärcher Wet & Dry is perfectly capable of being used for standard indoor cleaning.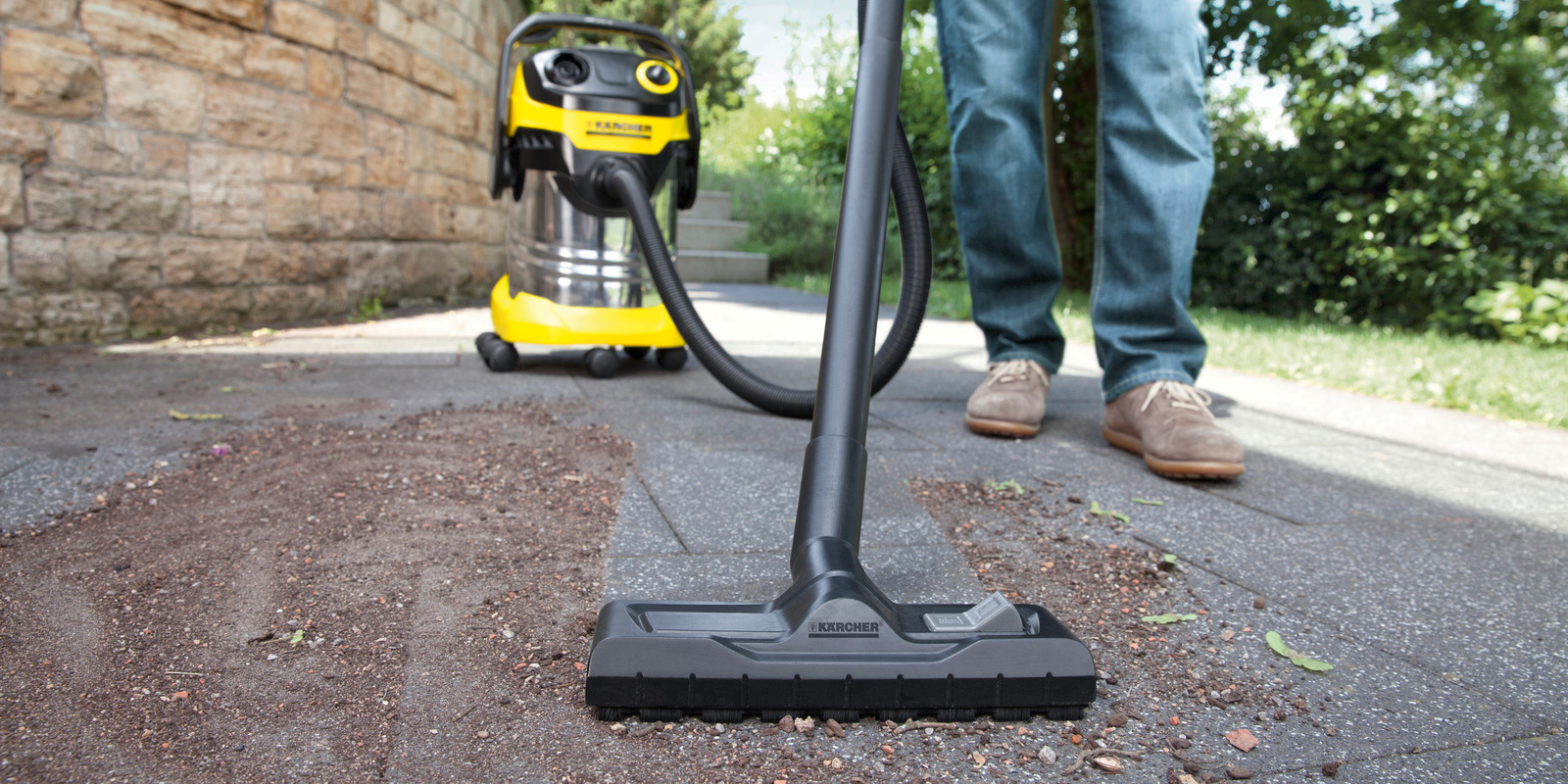 Outdoor Cleaning
Perfect for cleaning up mud or leaves around your house, driveway or paths.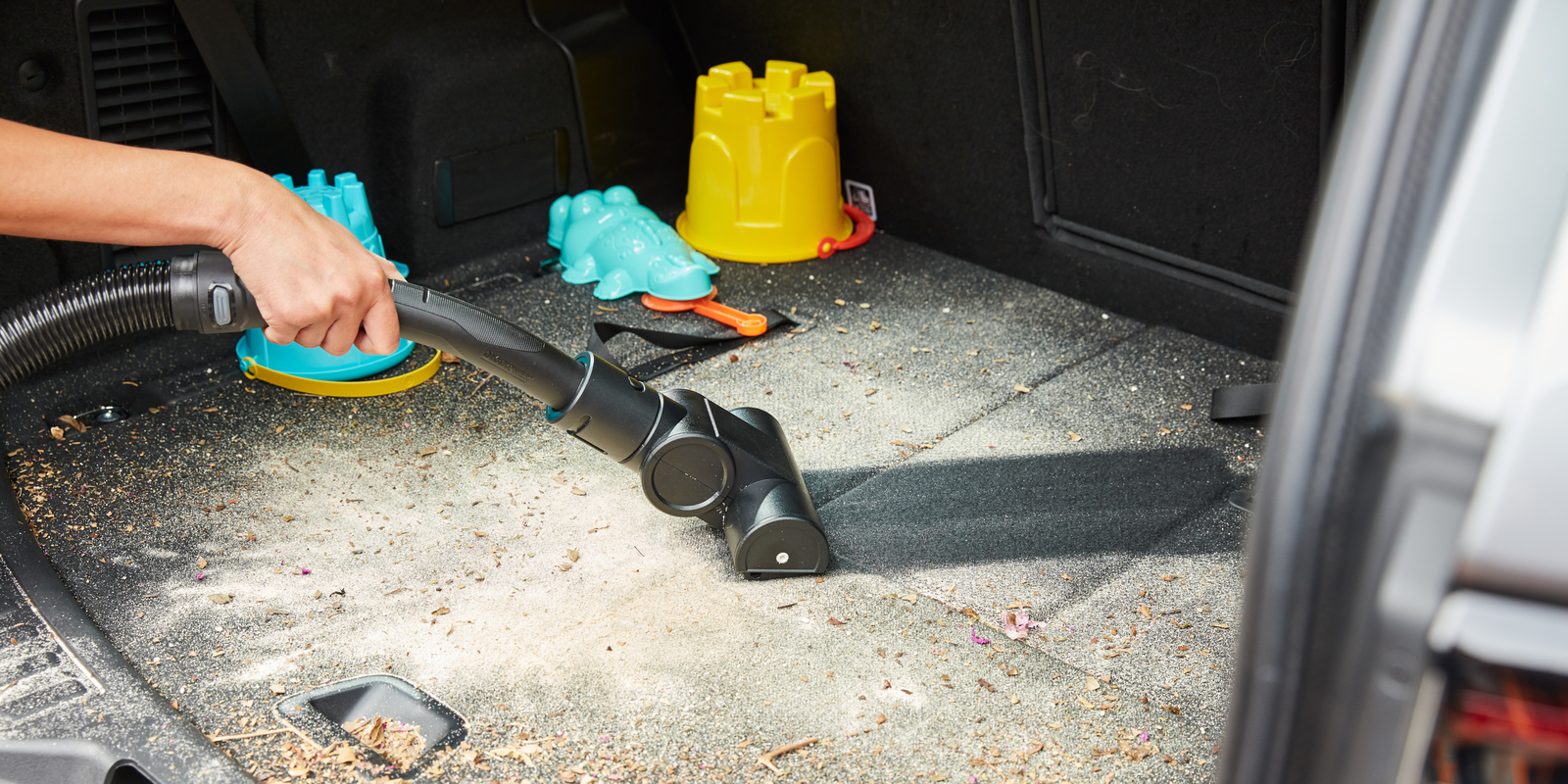 Car Cleaning
Extreme suction power makes it easy to use car interior - we even have a car cleaning kit available to help with those hard to reach areas!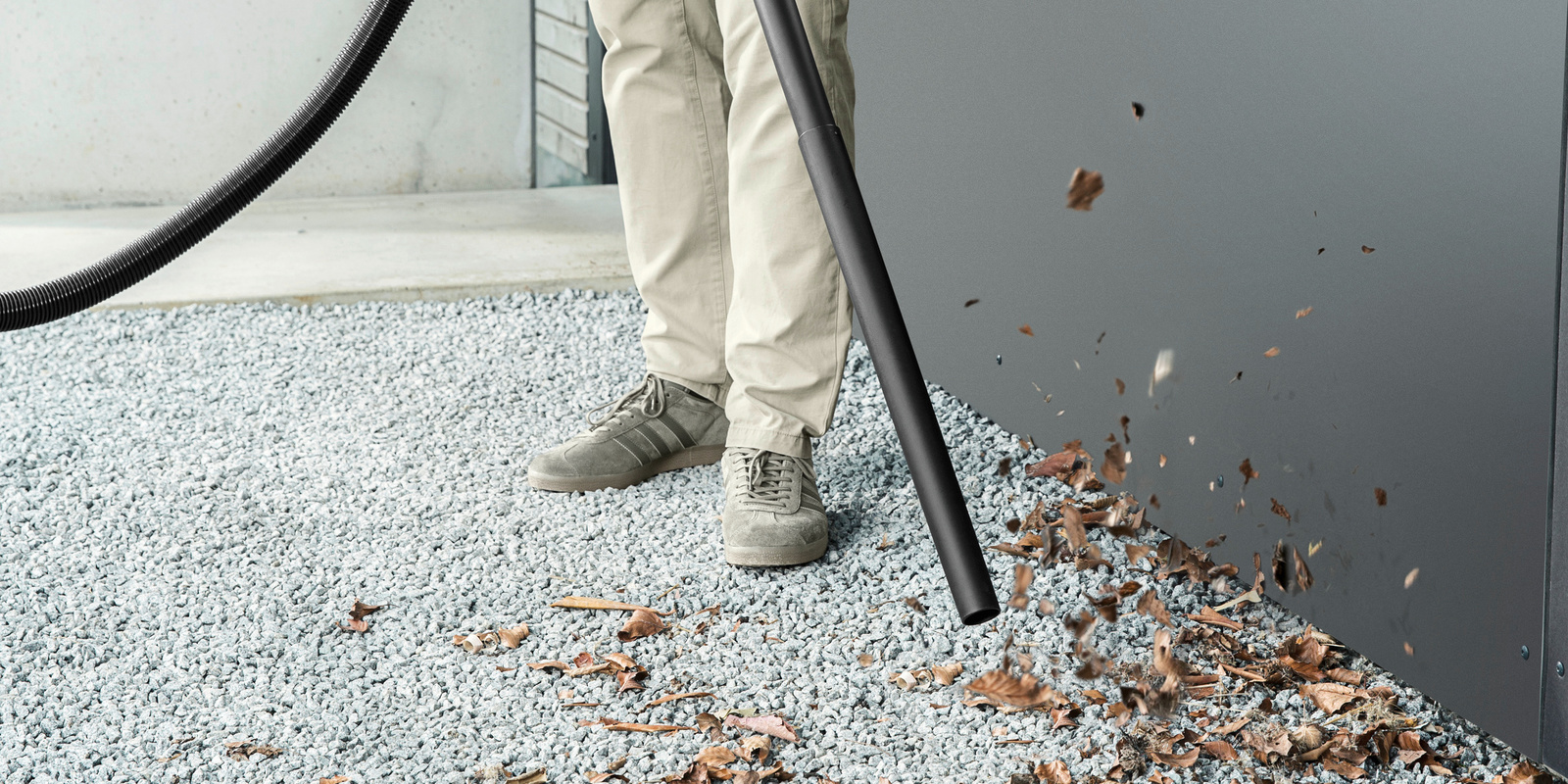 Blower Function
You can also use your Kärcher Wet & Dry Vac as a blower to blow away leaves or dust.
Why Kärcher Wet & Dry Vacs?
With a range of Wet & Dry Vacs on the market, it's important to select the right one!
Below is a list of features of the Kärcher Wet & Dry Vac range:
German engineered
Warranted against plaster dust / gyprock
Power tool take-off / integrated power source for your tools (WD 3 P, WD 3.5P, WD 6)
Cyclonic suction system, economically engineered for ultimate suction power
Hands free filter cleaning system
Looking For A Tradie Vac Option?
NOW AVAILABLE AT BUNNINGS WAREHOUSE
The Kärcher Tradie Vac is ideal for cleaning up all that mess around the worksite. Perfect for sawdust, plaster, rocks and rubble and any other unwanted mess.
It also features:
2 year trade warranty.
Wet or dry vacuuming capabilities.
30L tank capacity.
Very low maintenance and operating costs.