Wet & Dry Vacuum Cleaners
With the multi-purpose vacuum cleaners, spray extraction cleaners and ash and dry vacuum cleaners from Kärcher, you are ideally equipped for all possible cleaning situations. Special filter systems and individual accessories ensure that these robust vacuum cleaners pick up different kinds of dirt quickly and at the same time thoroughly, or remove stubborn stains from textile surfaces without leaving any residue. Some of the devices are also available with powerful batteries - for even more flexibility in cleaning.
Takes whatever you can throw at it!
There are some jobs stick vacs just can't handle - so whilst Kärcher Wet & Dry Vacs are more than capable of your standard indoor cleaning, they are also built to handle the tough jobs.
Here are a few things Kärcher Wet & Dry Vacs can vacuum: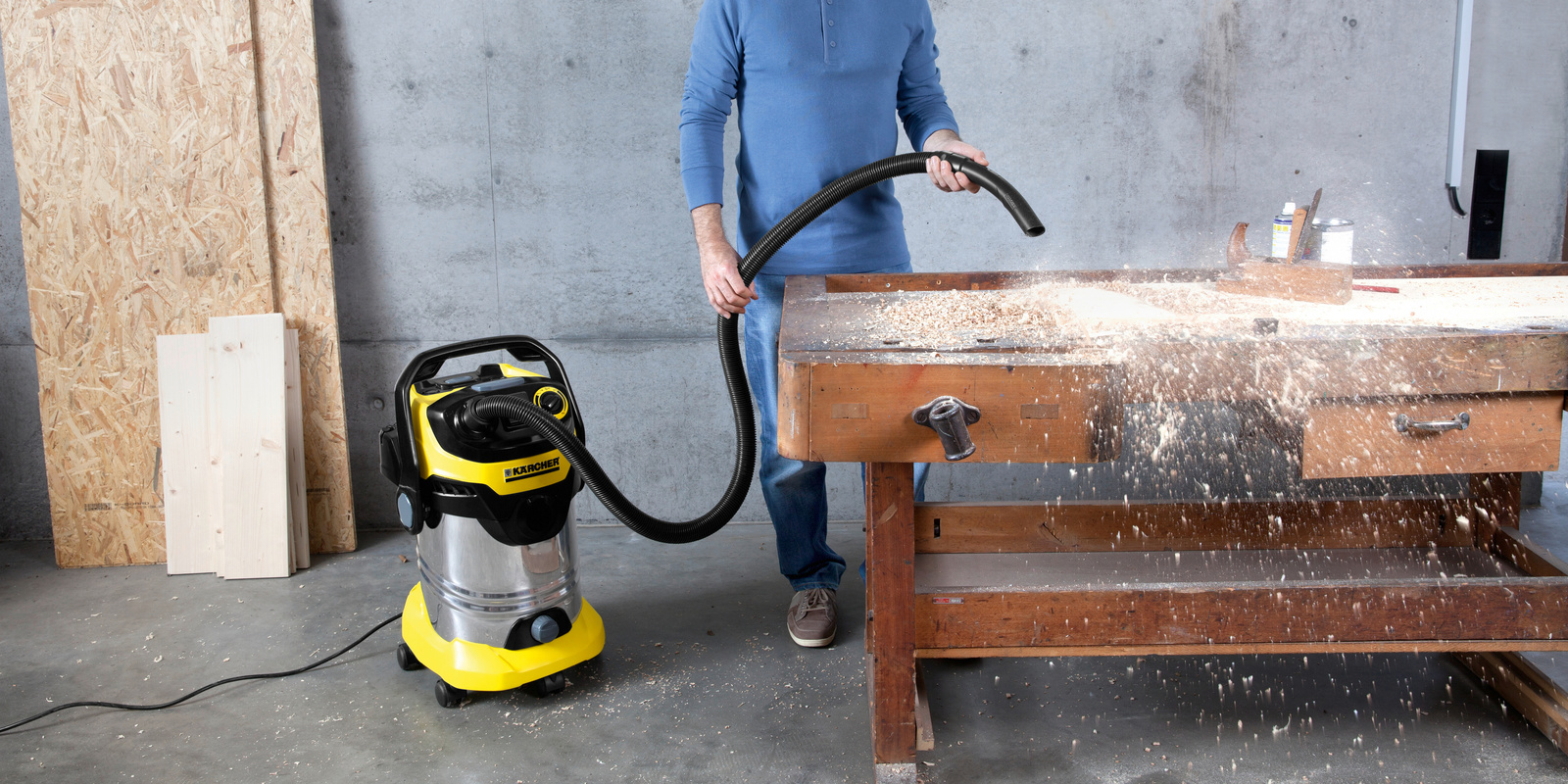 Renovations & Workshops
Warranted for plaster dust & fine dust, making it perfect for us during renovations or workshops. Our WD 3.5 & WD 6 also have power tool take-offs.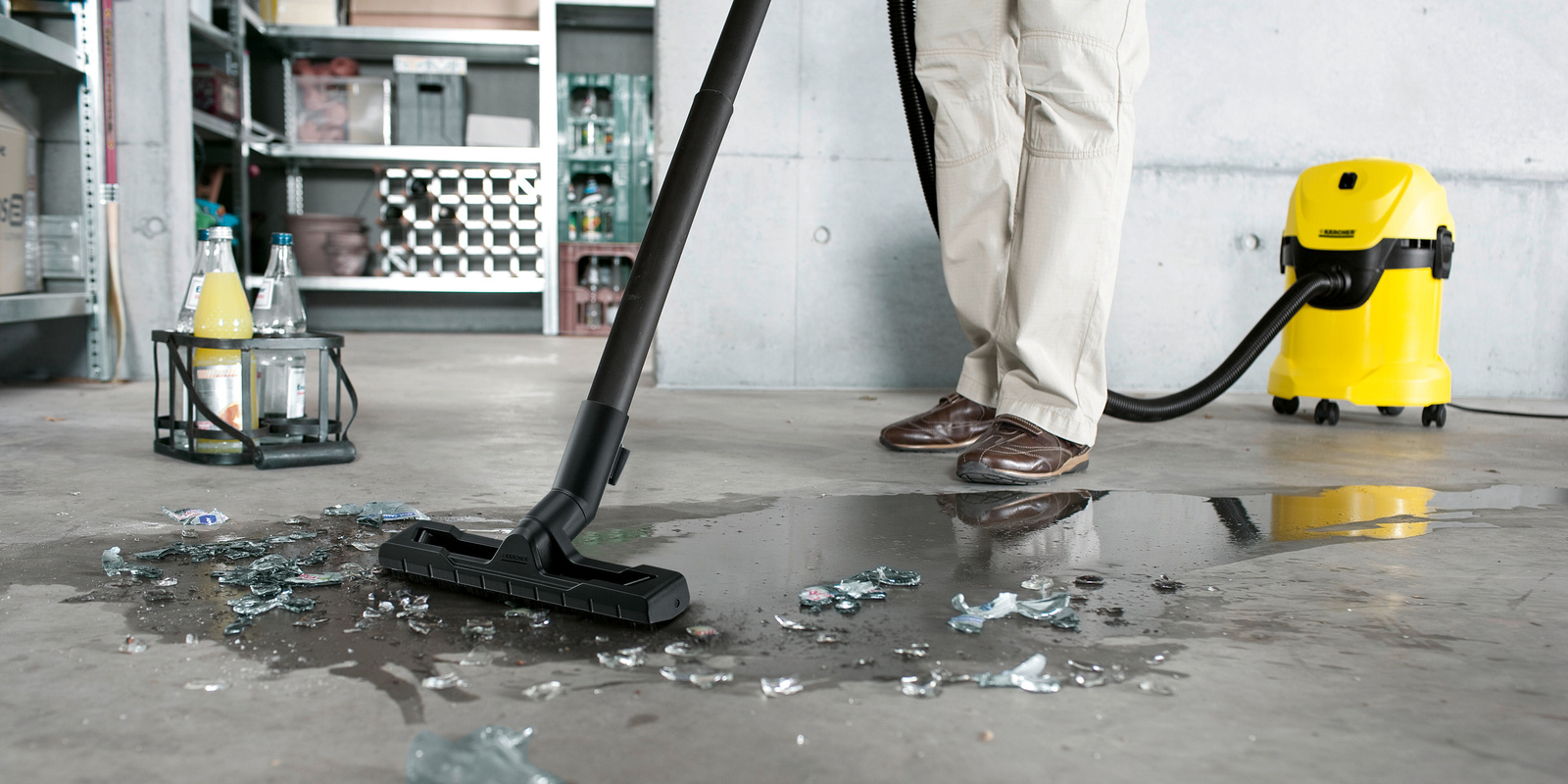 Cleaning Broken Glass
Don't worry about damaging your stick vac by vacuuming glass, our Wet & Dry range can handle it!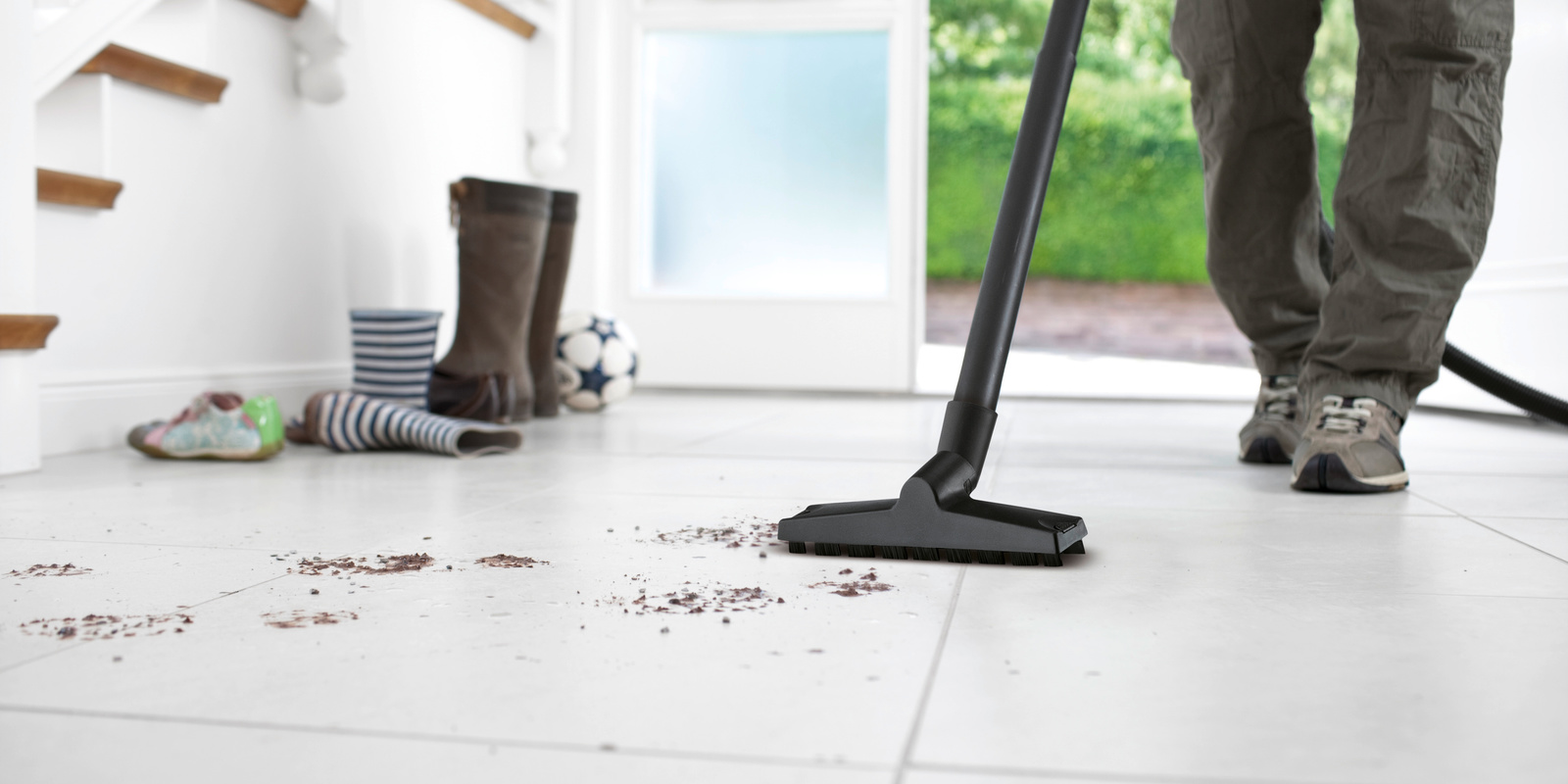 Indoor Cleaning
Despite being able to handle the tough outdoor conditions, a Kärcher Wet & Dry is perfectly capable of being used for standard indoor cleaning.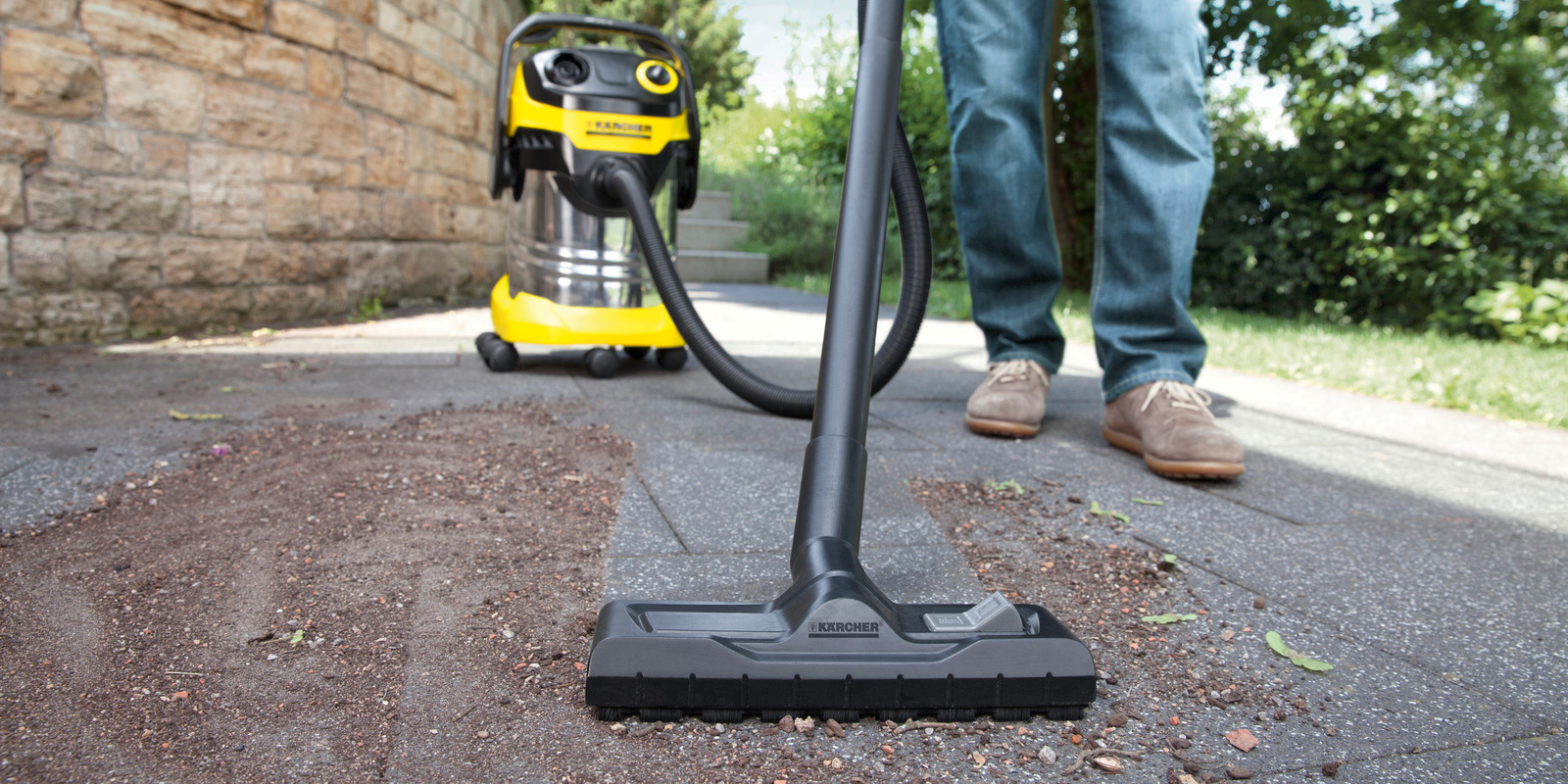 Outdoor Cleaning
Perfect for cleaning up mud or leaves around your house, driveway or paths.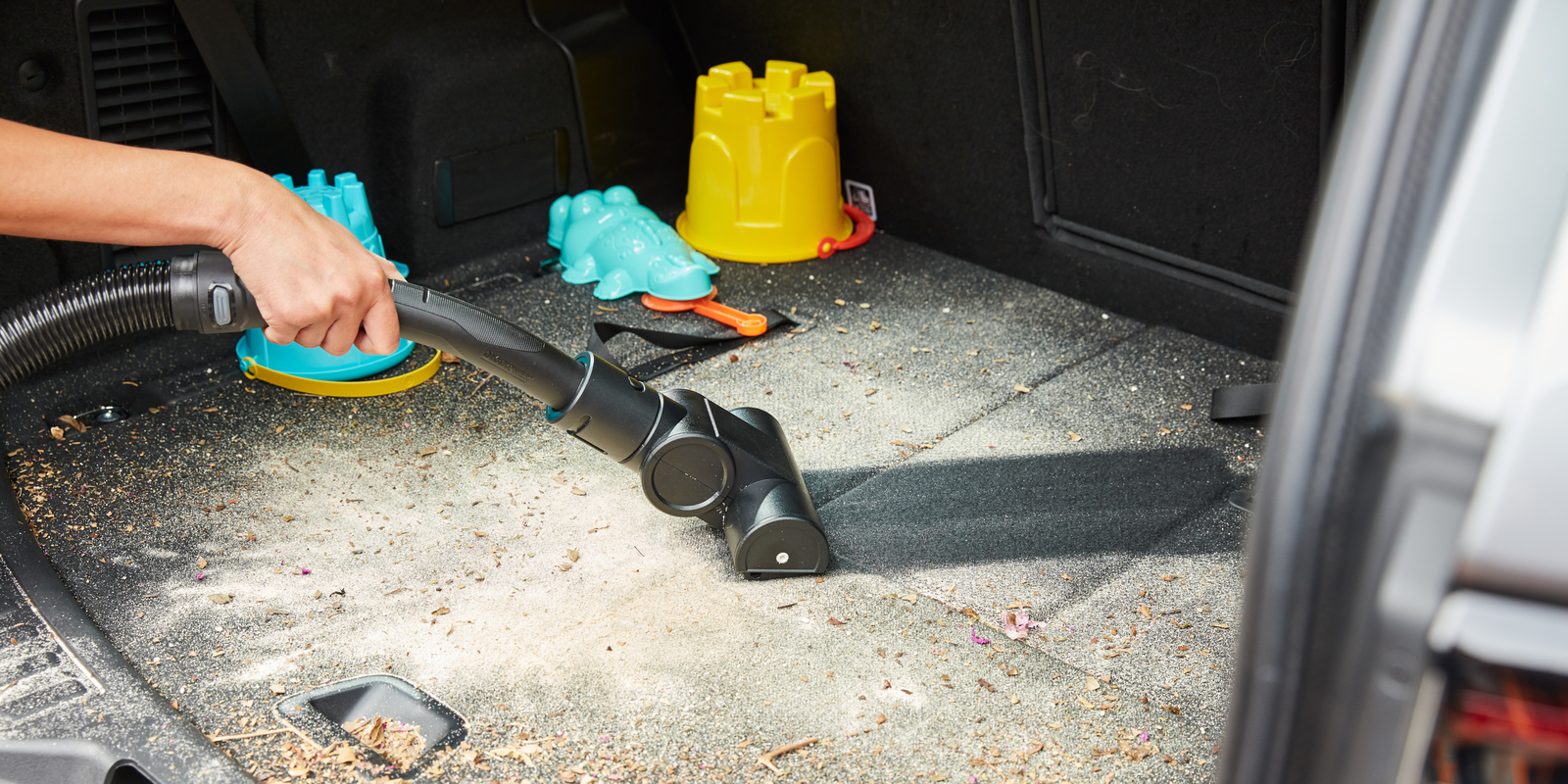 Car Cleaning
Extreme suction power makes it easy to use car interior - we even have a car cleaning kit available to help with those hard to reach areas!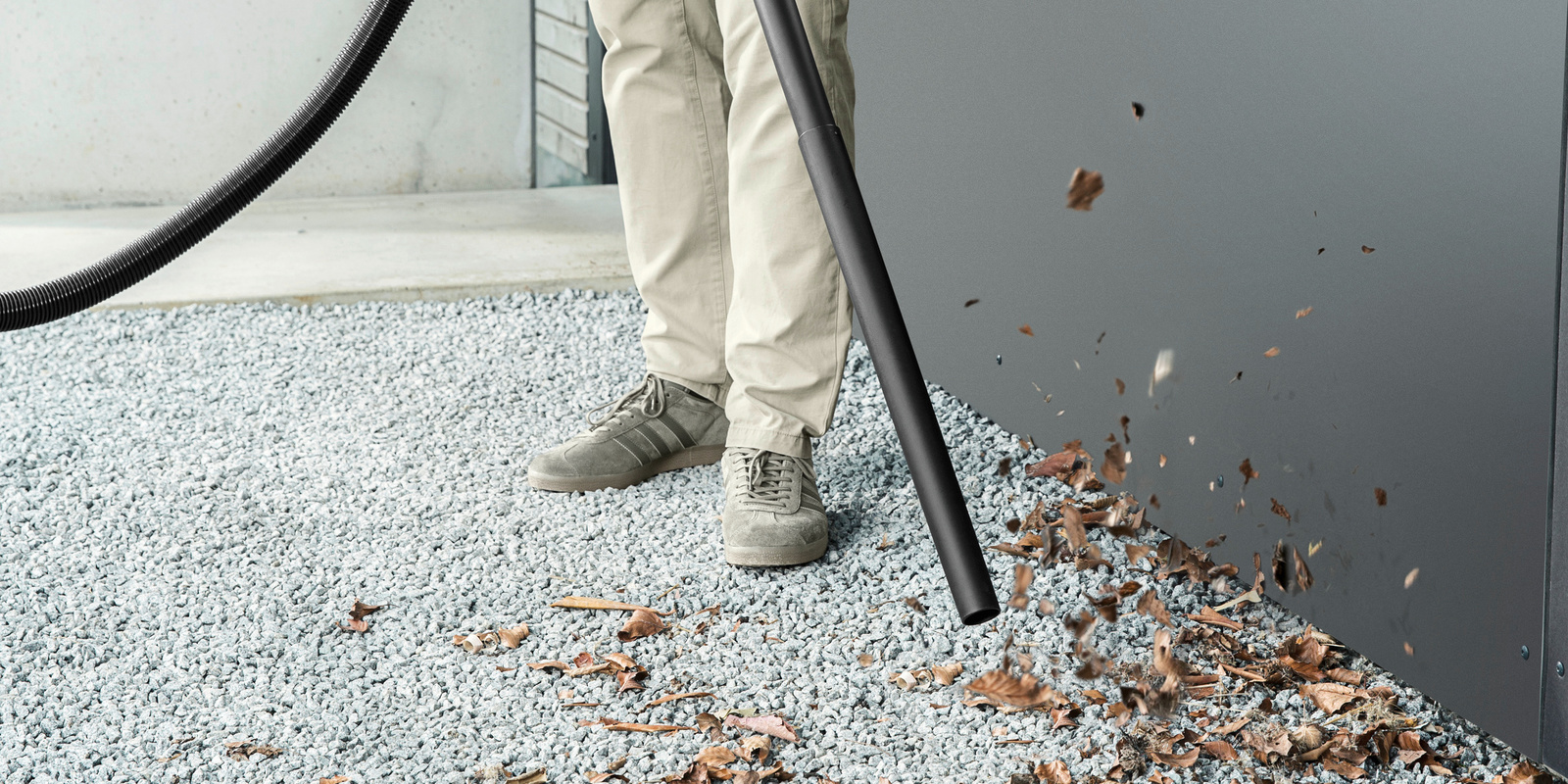 Blower Function
You can also use your Kärcher Wet & Dry Vac as a blower to blow away leaves or dust.
Why Kärcher Wet & Dry Vacs?
With a range of Wet & Dry Vacs on the market, it's important to select the right one!
Below is a list of features of the Kärcher Wet & Dry Vac range:
German engineered
Warranted against plaster dust / gyprock
Power tool take-off / integrated power source for your tools (WD 3 P, WD 3.5P, WD 6)
Cyclonic suction system, economically engineered for ultimate suction power
Hands free filter cleaning system