Klean!Star iQ - More skill. More to offer. Higher iQ
Make the most of it with our new gantry car wash Klean!Star iQ.
Individuals are always entitled to want more.
That's how the world is. It is human nature to want more. That's why our Klean!Star iQ has superb unique functions that impress even the most discerning customers. A premium gantry car wash that makes you stand out on the market. Distinguish yourself, fully exploit your potential, especially at sites with discerning customers.
Think in new dimensions. With our Klean!Star iQ it speci­cally means a greater width at mirror and wheel level for easier entry and exit. And between entry and exit you experience many other new dimensions of the washing technology.
Turning a design upside down is more intelligent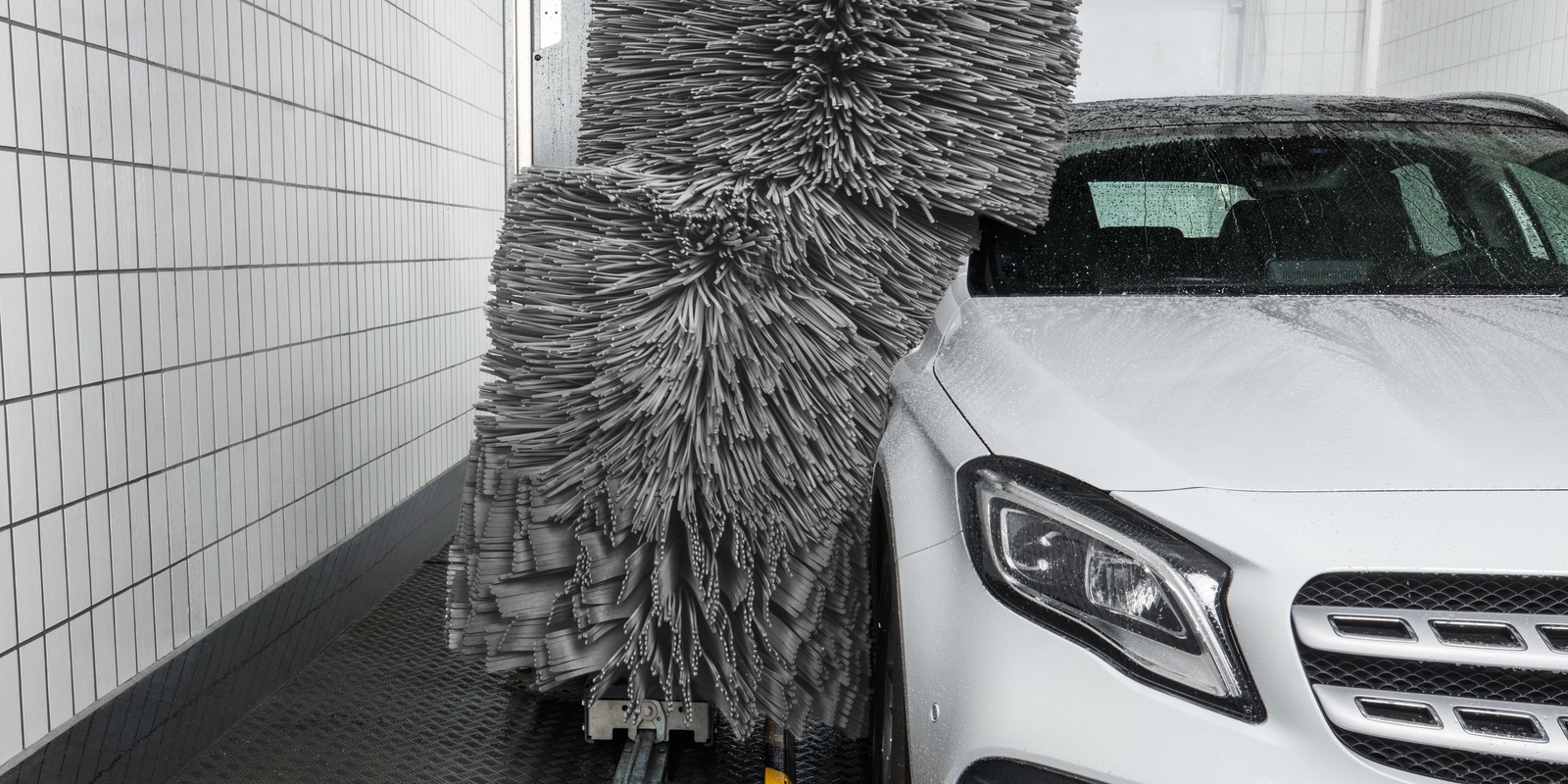 K!Brush

iQ - Brush washing segment for segment

Side brushes are now intelligent. The brushes of our K!Brush iQ are divided into segments. The individual brush segments are adapted by a vertical axle offset to the vehicle contour. The brush segments swing out based on the contour. Equipped with CareTouch brushes and K!Back iQ with K!Brush iQ you ob - tain a cleaning performance that will impress both you and your customers. And a look that appeals to customers as a real eye-catcher.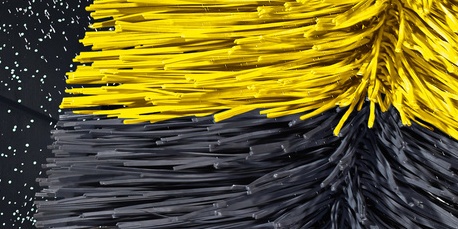 CareTouch
CareTouch are contoured brushes made from a specially foamed polyethylene. We chose CareTouch for the roof and side brushes of our Klean!Star iQ in order to guarantee very gentle removal of dirt on the vehicle surface.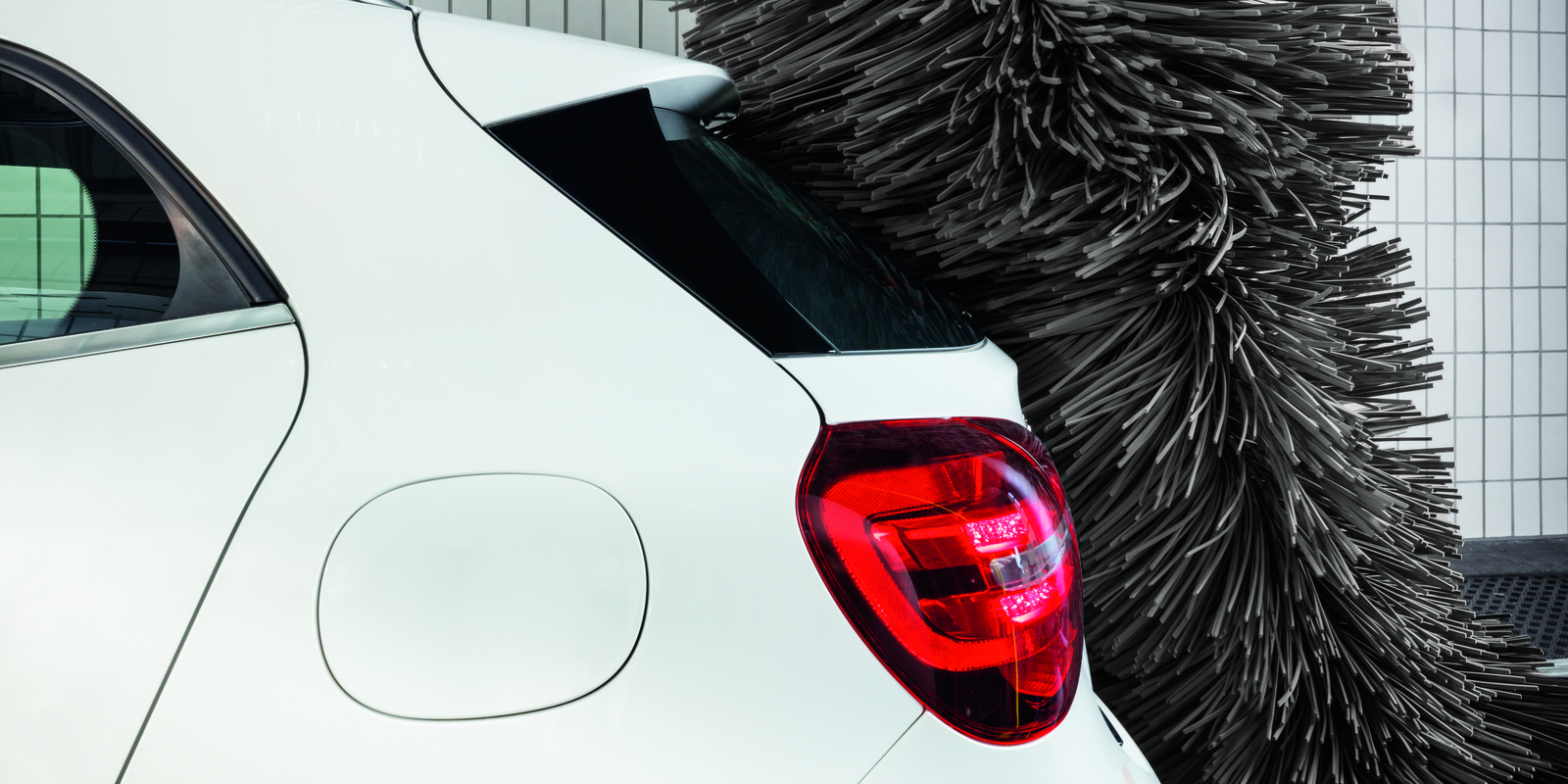 K!Back iQ - Vehicle rear cleaning at the right angle
For optimal cleaning of the vehicle rear the side brushes swivel 90° behind the vehicle and are tilted 15°. As a result, the brushes are better adapted to the vehicle contour and can remove the dirt with consistent pressure.
K!Planet

iQ - Rim cleaning at the right point

With our planetary gear wash you obtain the best rim cleaning that effectively removes the most stubborn dirt in a gentle manner. For this purpose we have equipped our K!Planet iQ with an integrated wheel housing cleaning as well as K!Wheel iQ (height adjustment to the wheel by s-curve) .

The wheel wash works in principle like an electric toothbrush with three rotating brush discs, two small and one larger, which rhythmically change their direction of rotation. K!Planet iQ requires high pressure at the gantry. And for gentle, powerful cleaning our VehiclePro Rim Foam.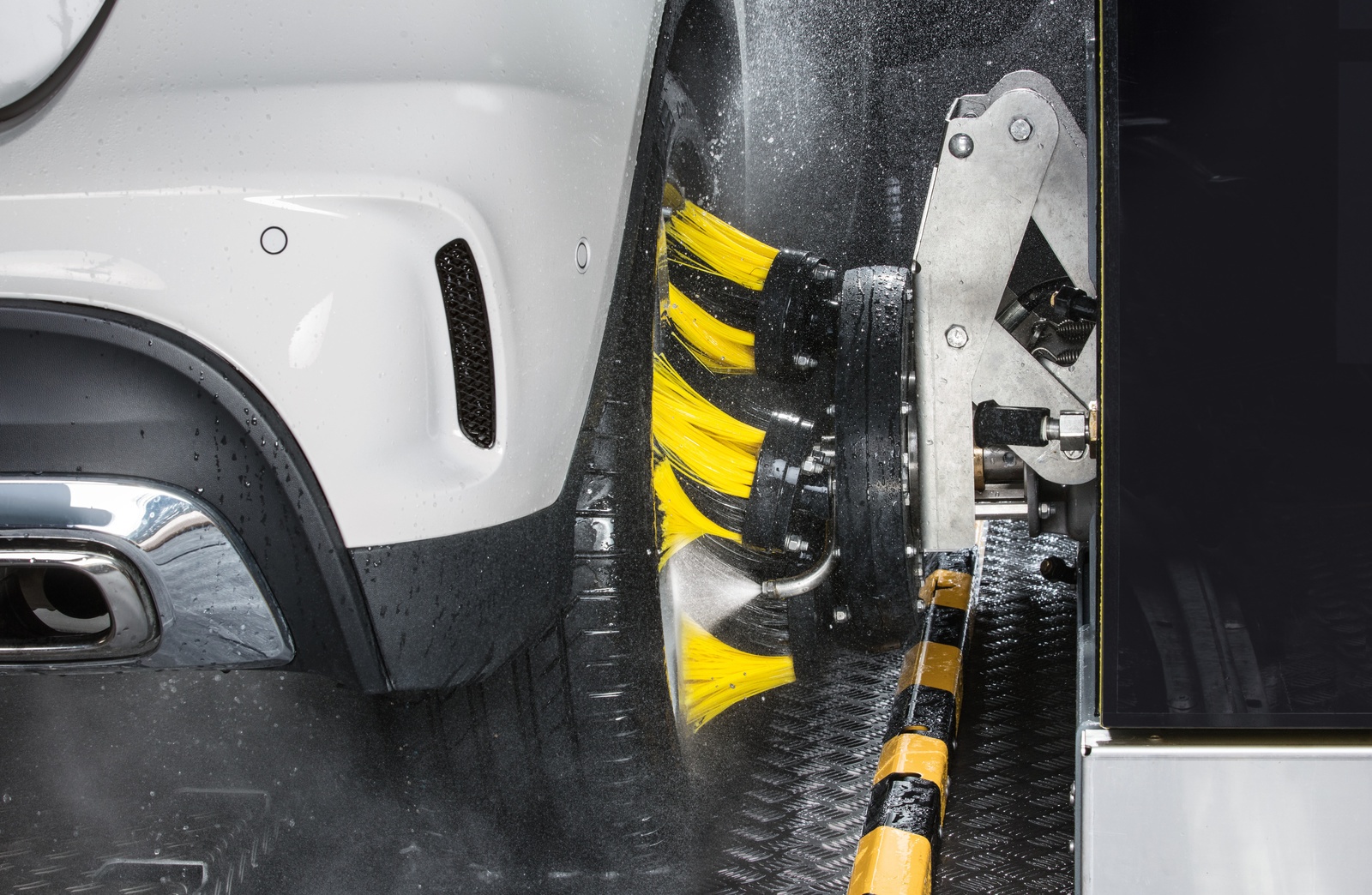 A good appearance is convincing
Skill and a good appearance always look well
Show your customers at ‹rst glance that they can expect more from your Klean!Star iQ. Lots more.
24 combinations for your individuality You decide how your Klean!Star iQ looks. Choose the Kärcher standard design or your favourite colour from 8 standard colours for frame and doors. Then decide on one of the 3 front door designs:
Beautiful and modern: K!Design This is the distinctive design of advanced technology: consistent and extensive, high quality acrylic glued with foil. Exclusively in the Day & Night look in black or one of 8 standard colours. K!Design iQ Here you obtain the informative washing phase display for the attractive K!Design. Just how you like it: K!Design iQ OpenArt With this design option there is no limit to your creativity. Design your Klean!Star iQ freely and individually. Just how you like it and what suits you. The high-quality mix of materials of K!Design iQ is the basis for this.
Modern and safe: LED lights In the design lines K!Design, K!Design iQ and K!Design iQ OpenArt you can decide on extensive LED lights: on the left, on the right or on both sides. Or also none at all. Clear lines show: ambient lighting What looks good in the car, also emphasizes your supreme standard with your Klean!Star iQ. Illuminated door frames give your system and wash hall an individual ambience that catches the eyes of your customers.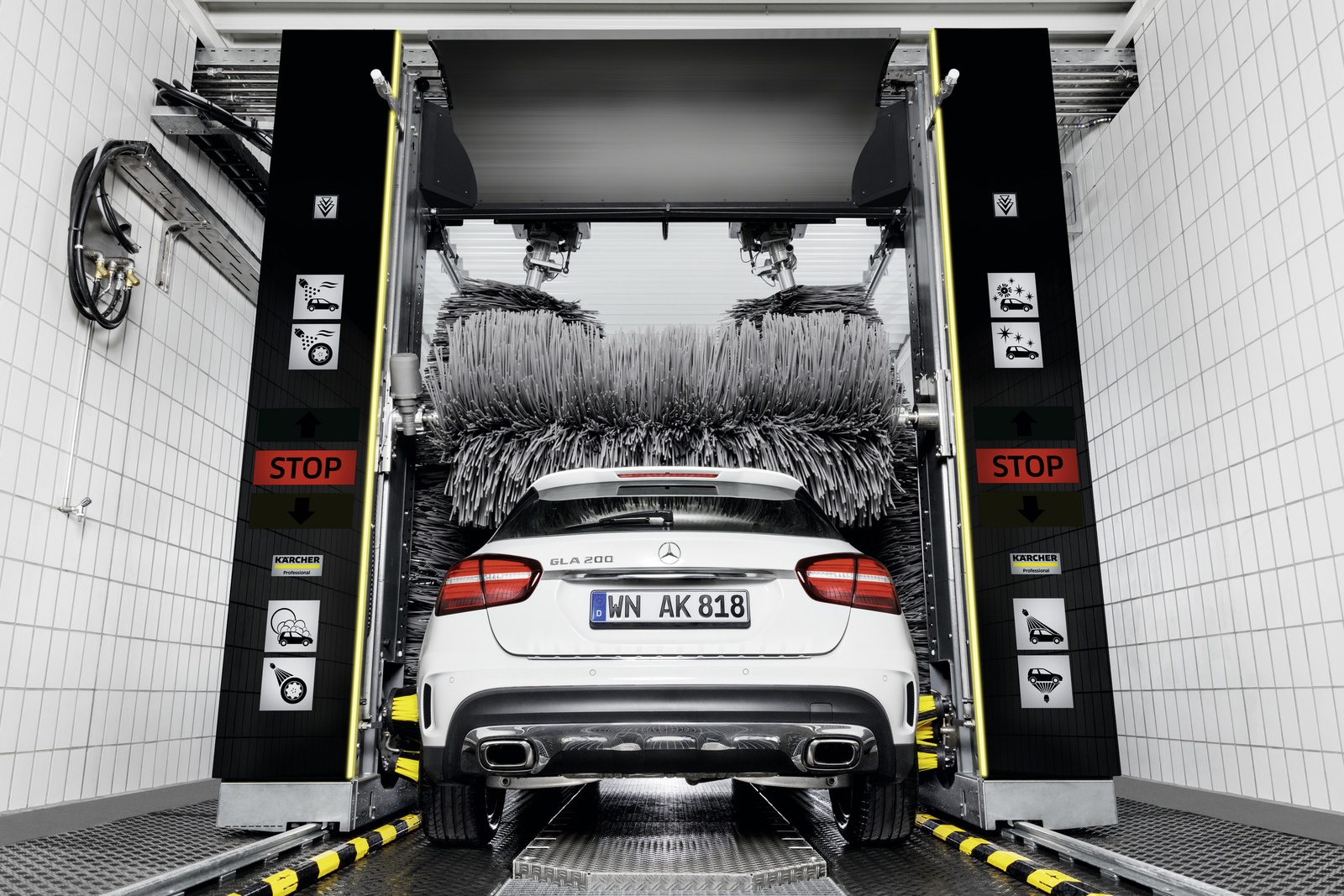 VehiclePro Klear!Line

- The appropriate agents for the gantry
No half measures! You and I, we all think along the same lines. Accordingly we developed a new cleaning agent line for our new Klean!Star iQ, the Klear!Line, with which you can fully exploit the potential of this gantry car wash. And the potential of any other gantry too.
Clean, safe and fresh. All VehiclePro Klear!Line products are ultra-high cleaning concentrates and extremely economical in consumption. New substances guarantee a perfect washing result also with dif­cult vehicle contours. Last but not least, the distinctive scent of our new Kärcher scent concept also contributes to perfect cleanliness. The colour coding provides security when replenishing: the cleaning agents have the same colour as the label on the canister and the dosing pumps at the system. This rules out any mistakes. Also with the supply. Use the automatic reordering tool via Kärcher Fleet so that you always have enough cleaning agent in stock.