ASH VACUUMS
Whether you are cleaning the fireplace, vacuuming out the barbecue after a garden party or cleaning hard floors with the floor nozzle: ash and dry vacuum cleaners are versatile and impress with their superb convenience features.
Highlights
The new ash and dry vacuum cleaner with a 1200 Watt turbine boasts strong and steady suction power and offers a high level of safety when vacuuming ash. The device is TÜV-certified and has passed a specially developed TÜV test programme, meaning vacuuming ash from chimneys and BBQs is easy and safe. The AD 3.200 can be used with a suction pipe and floor nozzle as a fully functional dry vacuum cleaner.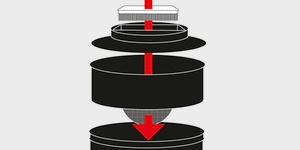 Effective filter system
An impressively large amount of ash can be vacuumed up thanks to the unique filter system which comprises a flat pleated filter and coarse dirt filter.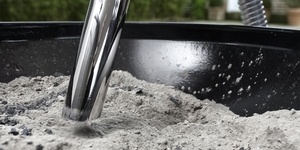 TÜV-tested
As part of a test process developed specially for Kärcher, TÜV Süd confirmed that the ash and dry vacuum cleaner offers maximum safety when vacuuming ash.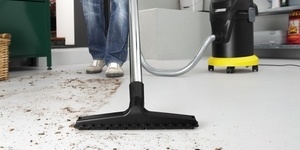 Fully functional dry vacuum cleaner
A floor nozzle is also included in the scope of delivery as standard. When combined with the high-quality chrome-plated suction pipes, the AD 3.200 becomes a standard dry vacuum cleaner.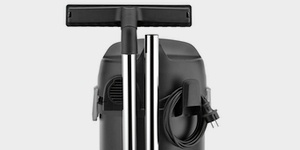 Organised accessories
The cord and all the accessories included as standard can be quickly and compactly stored in the accessory storage.