PUMPS
Kärcher pumps joy into your garden. Whether you supply your home and garden with service water from alternative water sources or wish to pump away unwanted water quickly and easily, Kärcher offers a pump for every requirement and area of use. The submersible pumps are capable of removing unwanted water or water that is no longer needed: before spring cleaning in the pool or after a flood in the basement.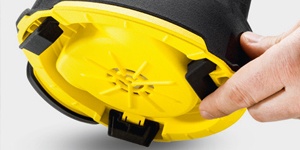 Pump dry, wipe dry
After folding in the feet, the flat-suction submersible pumps pump down to 1 mm.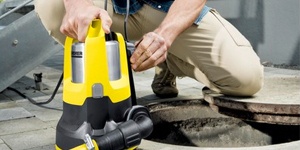 Individual switching level
The switching level can be continuously adjusted by simply moving the level sensor.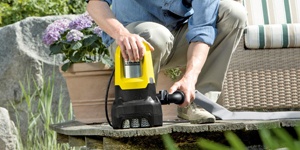 Practical quick connection
Quick and uncomplicated hose handling thanks to Quick Connect.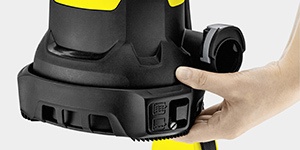 Flexible 2-in-1 function
The SP 5 Dual transports dirt particles and optionally sucks up the last millimeter in a few simple steps.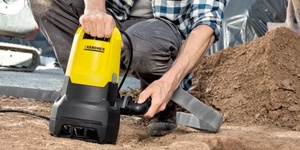 Practical fabric tube
The flexible fabric hose with stainless steel hose clamp and wing screw can be connected without tools and stowed away to save space.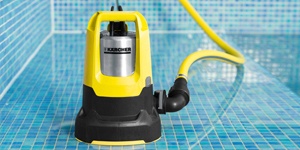 Reliably compatible
Spiral and garden hoses are ideal for connecting to all Kärcher pumps.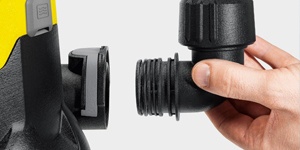 Well connected
With adapters and connections from Kärcher, the hoses can be easily and safely connected to the respective pump.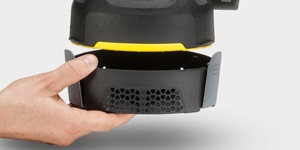 Perfectly equipped
The removable pre-filter increases the functional reliability of your submersible pump and protects the pump impeller from clogging.
Submersible flat suction pumps
Submersible dirty water pumps
Guarantee
Here you can extend the warranty for your BP Home & Garden and SP Dirt, SP Dual and SP Flat to 5 years!