KÄRCHER AS AN EMPLOYER
At Kärcher, the focus is on the human being. Our founder Alfred Kärcher coined the guiding idea that the company bears special responsibility towards its employees, because they are the ones who make the success possible in the first place. We still share this attitude. That's why it's important to us to provide you with a work environment that enables top performance.

Be the difference.
As a responsible and trusted family-owned company, Kärcher is one of the most attractive employers in the industry. More than 11,000 employees in 60 countries currently contribute to our success. And there are good reasons why so many people choose a career with us.
WHAT MAKES KÄRCHER SO SPECIAL AS EMPLOYER?
Every day our employees work with full commitment to our corporate success. That is why it is especially important that the company and personal environment are right. That is why we support you with attractive special services. This is what we do for our employees:
Enhancing expertise and leadership skills. Help to shape Kärcher's future.
Do you have leadership potential? At Kärcher, you will be challenged and encouraged according to your individual strengths and talents based on our competence model. We invest in the long-term development of our management team by offering guidance for the specific challenges that await them in future.
As a global, family-owned company, we are also committed to an open corporate culture and value-based management. Our "International Management Development Programme" incorporates these values.
Sites worldwide
With over 11,000 employees in 100 companies, every day we are working in 60 countries to consolidate our market position. Our cleaning machines are manufactured in Germany, Italy, Romania, China, Brazil, Mexico and the USA.
With over 50,000 customer service points, Kärcher provides comprehensive support to its customers all over the world.
Production and logistics sites
USA:
3 production sites
3 logistics centres
Mexico:
1 production site
Brazil:
1 production site
Germany:
8 production sites
1 logistics centre
Italy:
4 production sites
Romania:
1 production site
China:
1 production site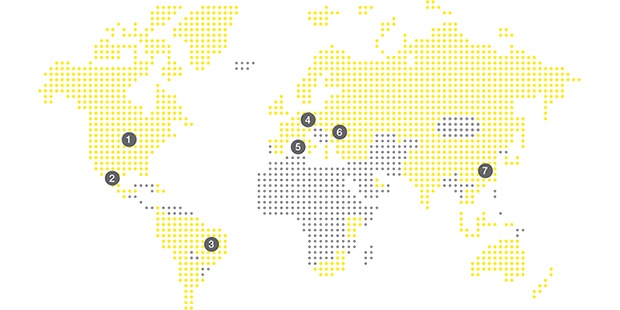 ---
Sites. Where you can find us.
Kärcher UK - Banbury Oxon
Kärcher UK is based on Brookhill Way, Banbury and has been established here in the UK since 1978.
Our head office building can be found at:
Kärcher UK Ltd
Kärcher House
Brookhill Way
Banbury
OX16 3ED
Head Office: 01295 752 000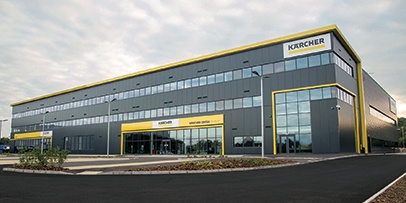 ---
---