Ash vacuums
Whether you are cleaning the fireplace, vacuuming out the barbecue after a garden party or cleaning hard floors with the floor nozzle: ash and dry vacuum cleaners are versatile and impress with their superb convenience features.
It doesn't get any simpler or cleaner than this
The one-piece filter system, including metal coarse dirt filter and flame-resistant flat pleated filter, can be removed in one move without the ash and dust falling out.
Another practical feature: the ash can be emptied safely and comfortably thanks to the handle on the container. Hands and floors stay nice and clean!
Wonderfully clean: the integrated exhaust filter of the AD 4 Premium doesn't let any dirt out and even filters tiny dust and dirt particles.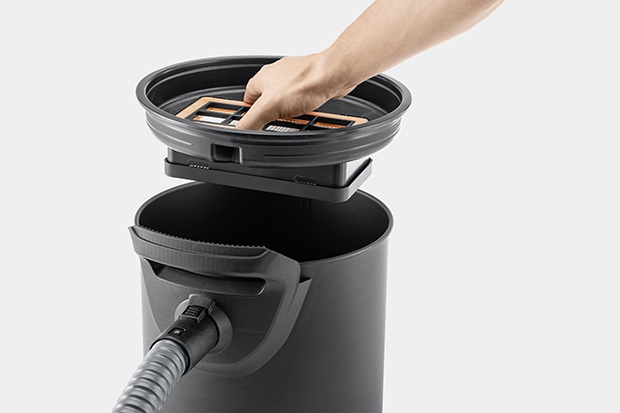 Advantages of the Kärcher ash and dry vacuum cleaner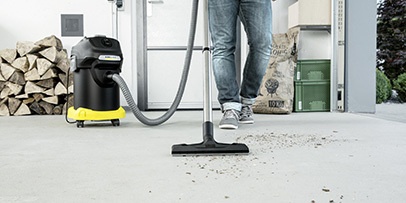 A floor nozzle for hard floor cleaning as well as the high-quality chrome-plated suction tubes make the AD 4 Premium a versatile dry vacuum cleaner.
Simple and fast opening of the waste container.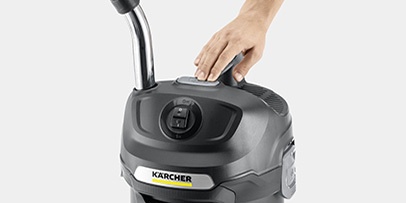 Press 3 times – filter cleaning at the touch of a button.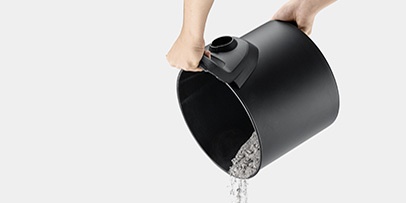 Practical handle on the container.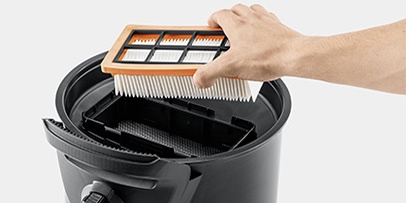 Quick removal of flat pleated filter.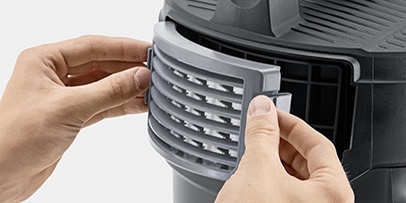 Simple replacement of exhaust filter.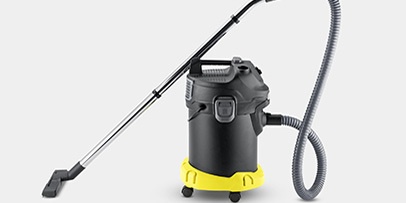 Practical parking position − always ready to hand.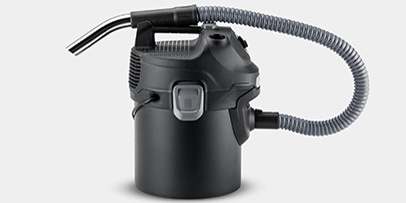 Practical parking position − also with the AD 2.