Spray extraction carpet cleaner
Hygienic cleaning for carpets, upholstery, mattresses, sofas and car seats: Our spray extraction cleaners use pressure to spray the cleaning solution deep into the fibres and vacuum it up again together with the loosened dirt. Grease, dirt and odours are removed effectively, making these machines ideally suited for allergy-sufferers and households with pets.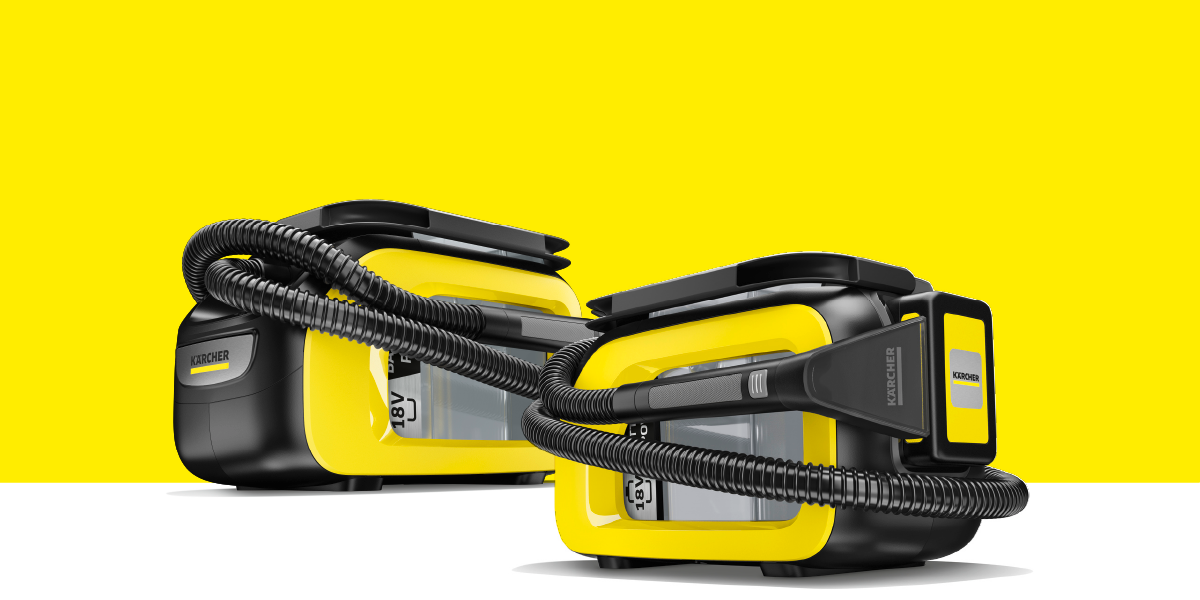 SE Compact
Lightweight and cordless, giving freedom of movement for any application
Same cleaning performance and power as corded sledge variants such as the SE 4001
Prevent bacteria and odour build up by using the unique system cleaning function after use
Part of the Karcher 18v battery range, use the same battery across multiple machines
Large container capacities, giving no need to stop mid-clean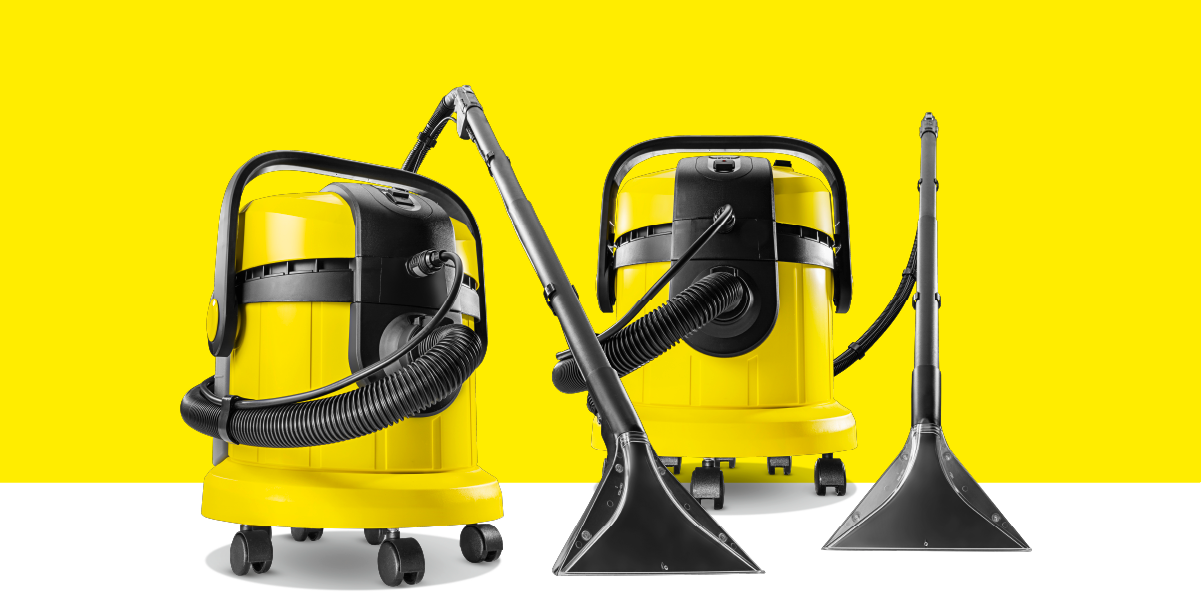 SE 4001
More suitable for larger cleaning areas
Reduced drying time by up to 50% when using RM 519, thanks to Kärcher nozzle technology
Fibre-deep cleaning: removes ingrained dirt easily and hygienically, perfect for allergy sufferers
Application areas such as carpets, car seats and mattresses are all reachable with the lengthy 8m cord
Large range of accessories enable the machine to also be used as a multi-purpose vacuum
YOUR NEW CLEAN.
The special problem-solver: With our spray extraction cleaners, you can remove even the most stubborn dirt, on almost all textile surfaces. From car seats and carpets, doormats to garden furniture, upholstery or fabric covers – Kärcher's spray extraction cleaners offer a wide range of applications indoors and out. Grease, dirt and odours? They don't have a chance! We promise you've never felt so satisfied after a cleaning job, even if your carpet or upholstery looks pretty clean, you will be amazed at how dirty the water is after cleaning!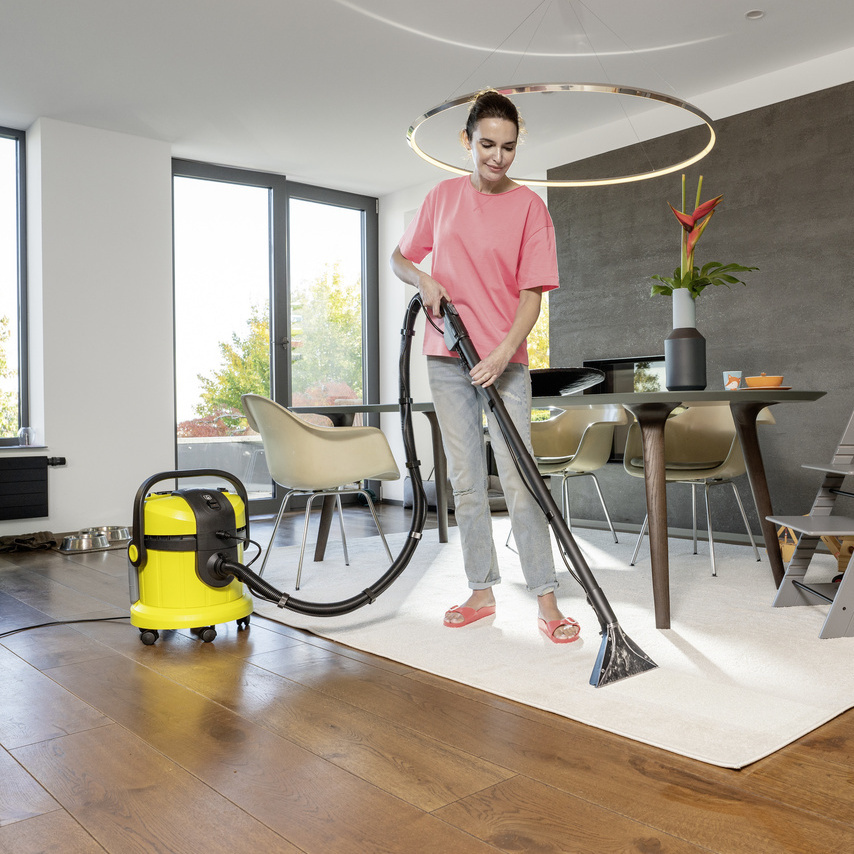 DOWN TO THE SMALLEST FIBRE.
Fibre-deep cleaning to be excited about: Our spray extraction cleaners get cleaning done, allowing you to remove even ingrained dirt in no time at all, for absorbent yet energy-efficient and hygienic cleaning, meaning allergy-sufferers can breathe a sigh of relief. Our spray extraction cleaners impress with their long lifetime, high quality and robustness.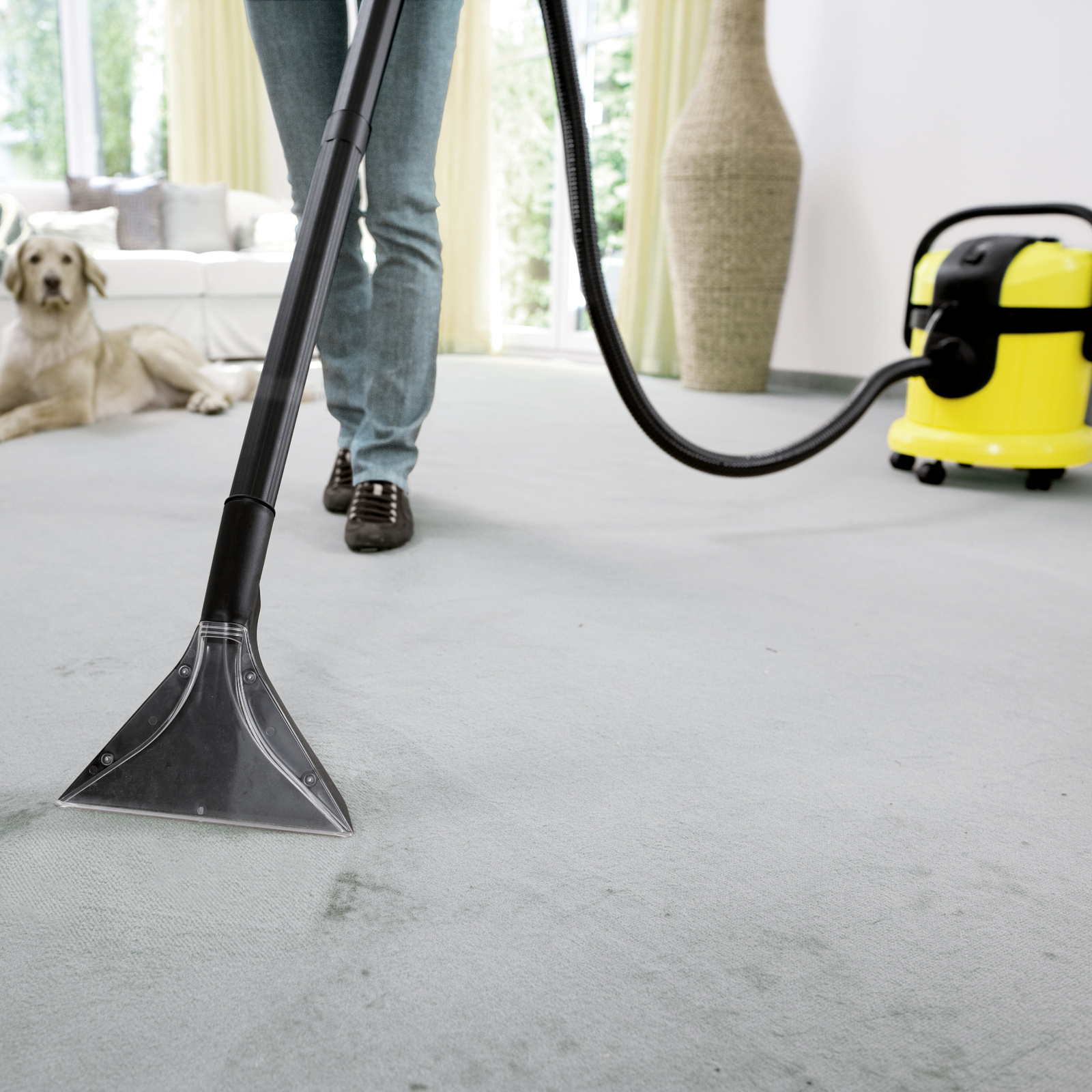 FLEXIBLE.
Cleanliness with the WOW factor: The new SE 3-18 Compact cordless spray extraction cleaner, meets the 18 V Kärcher battery platform, with super flexible cleaning just as powerful as our spray extraction cleaners with a power cord. The result: Efficient, convenient and fibre-deep cleaning in just one step. This means that you can remove dirt from your car seats, garden furniture or upholstery any time and anywhere – even in hard-to-reach places.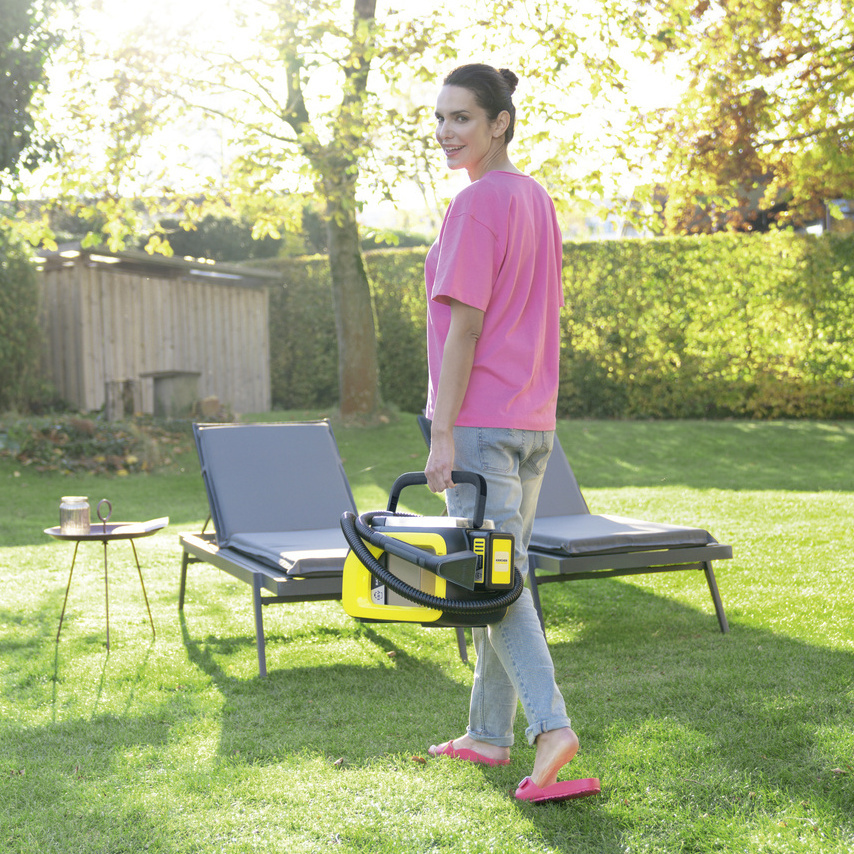 HOW IT WORKS: STEP BY STEP - SE 4001
Follow these steps when cleaning your carpet, sofa, car seat or any other textile surface with a Kärcher SE 4001 carpet and upholstery cleaner and you are assured of a great cleaning result!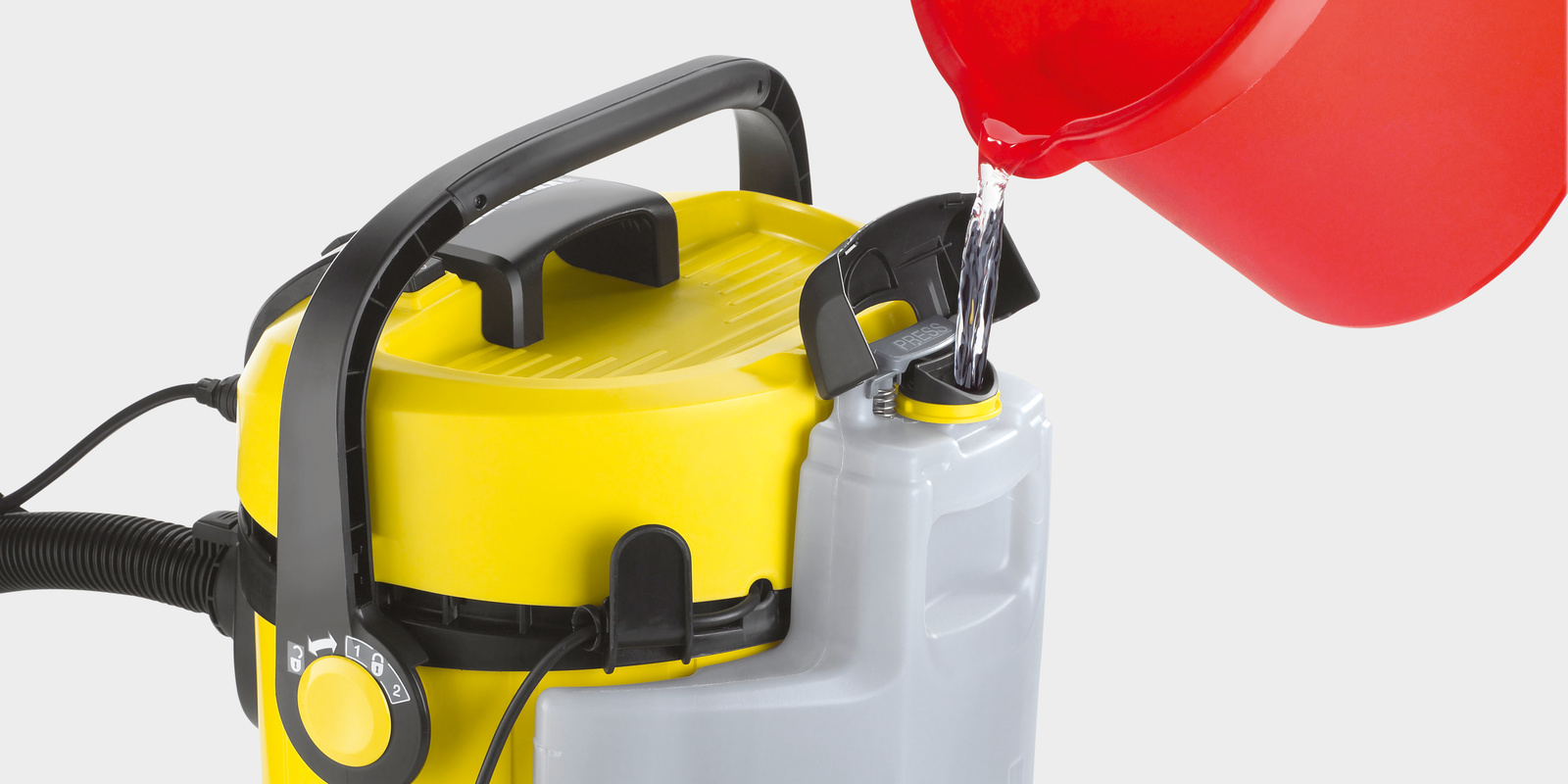 Fill the solution tank with warm water and add the appropriate detergent at the recommended dosage.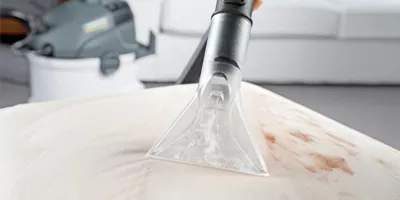 Clean the surface in smooth movements from front to back in slightly overlapping strips. The water is sprayed into the fibres and dirt is sucked up. The result being a clean and refreshed surface.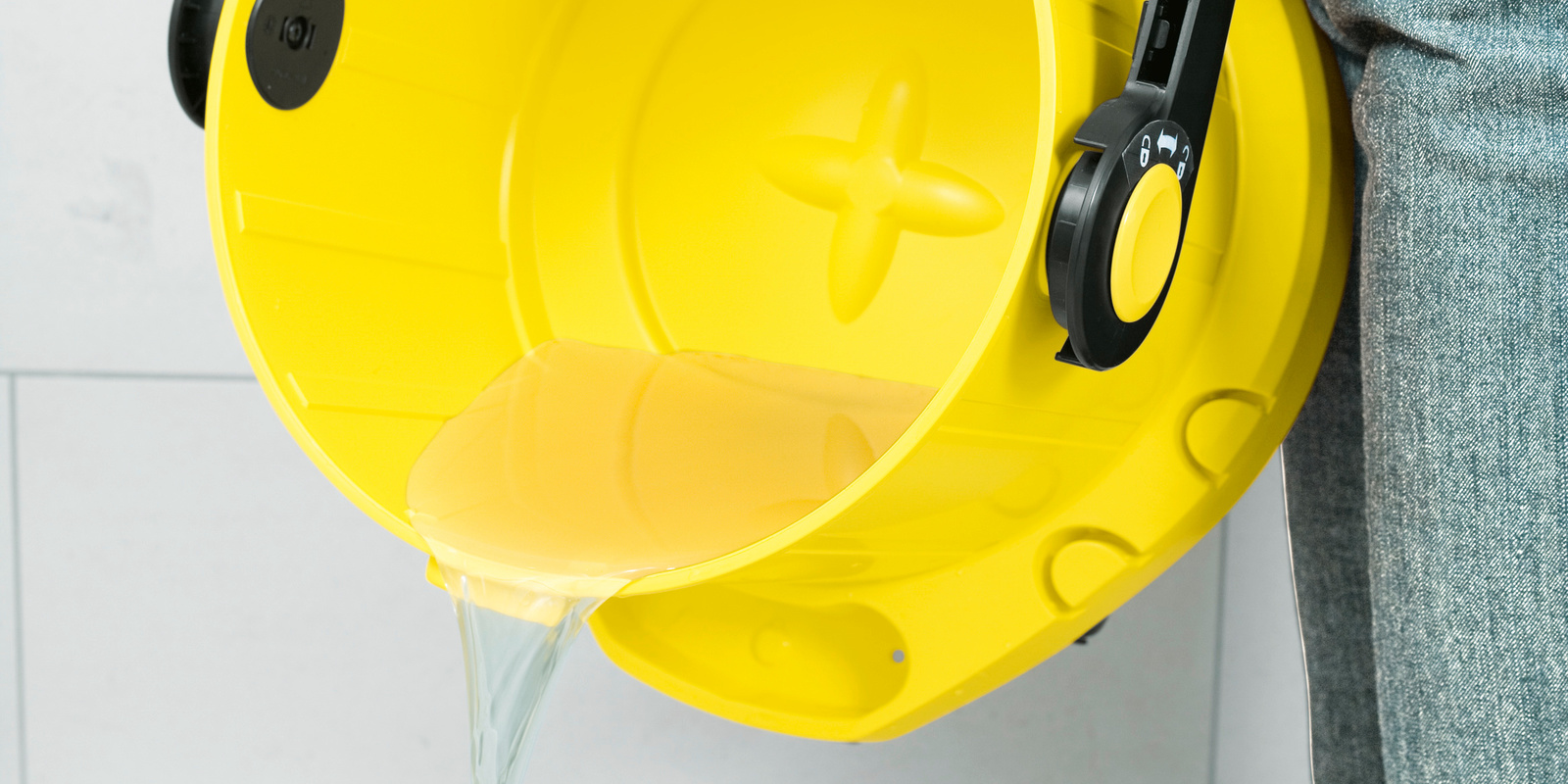 Pour out the dirty water and rinse the recovery tank.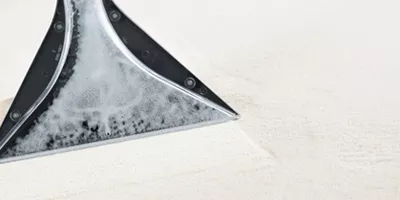 If necessary, repeat the cleaning process but with ONLY WATER. This allows you remove residual soap and enjoy a clean result for longer.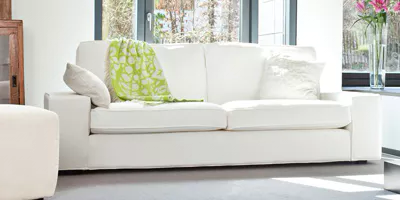 Store the machine and let the cleaned surface dry completely
Key features of the SE 4001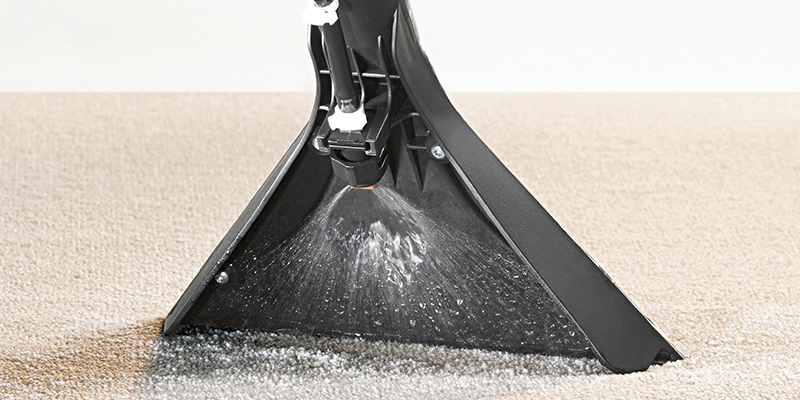 Kärcher Nozzle Technology: Cleaned areas, useable quicker, with 50% faster drying time.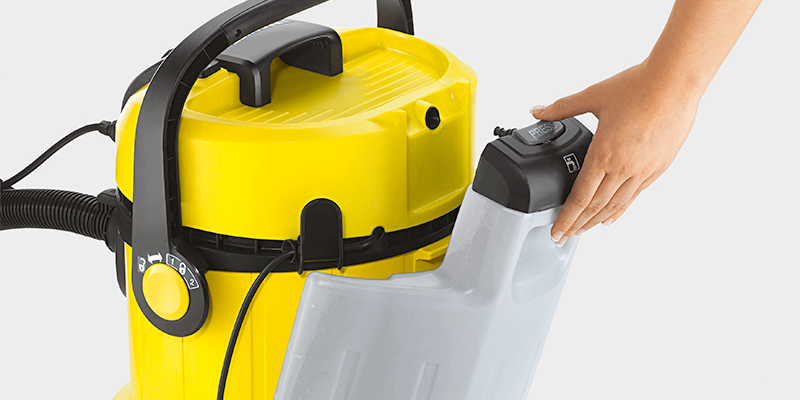 Removable Fresh Water Tank: An easy to fill and empty water tank, without having to open the machine.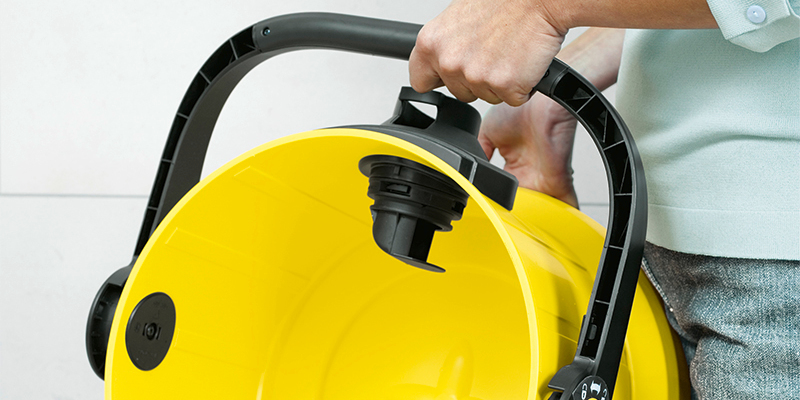 3-in-1 Carrying Handle: The multi-purpose handle enables comfortable carrying, as well as opening, closing and emptying of the container.