CARPET & COUCH CLEANERS
By using a Kärcher Carpet Cleaner, you can deep clean the fibres and remove unwanted stains!
Perfect for carpet, couches and furniture, car seats & mattresses.
Restore the "new look" in your carpet and furniture.
Perfect for spot removal of nasty spills.
Can also be used as a wet & dry vacuum.
WHERE CARPET CLEANER CAN BE USED?
The Kärcher Ultra Clean is perfect for all carpet and fabric areas and can be used as both a spot cleaner or to bring back the fresh look of larger areas.
It works by spraying detergent deep into the fibres to loosen the dirt and then vacuuming away the dirty water.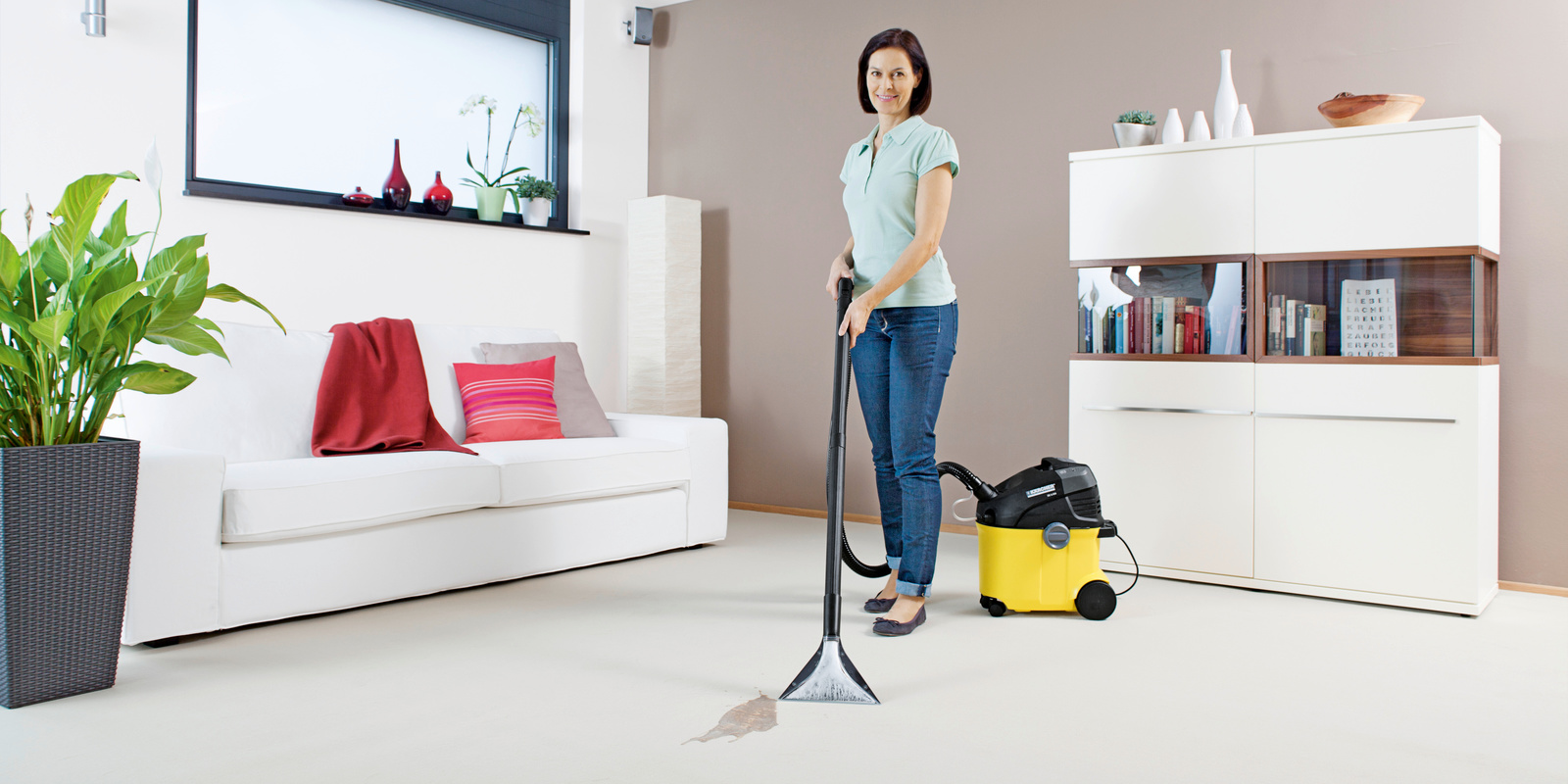 Carpet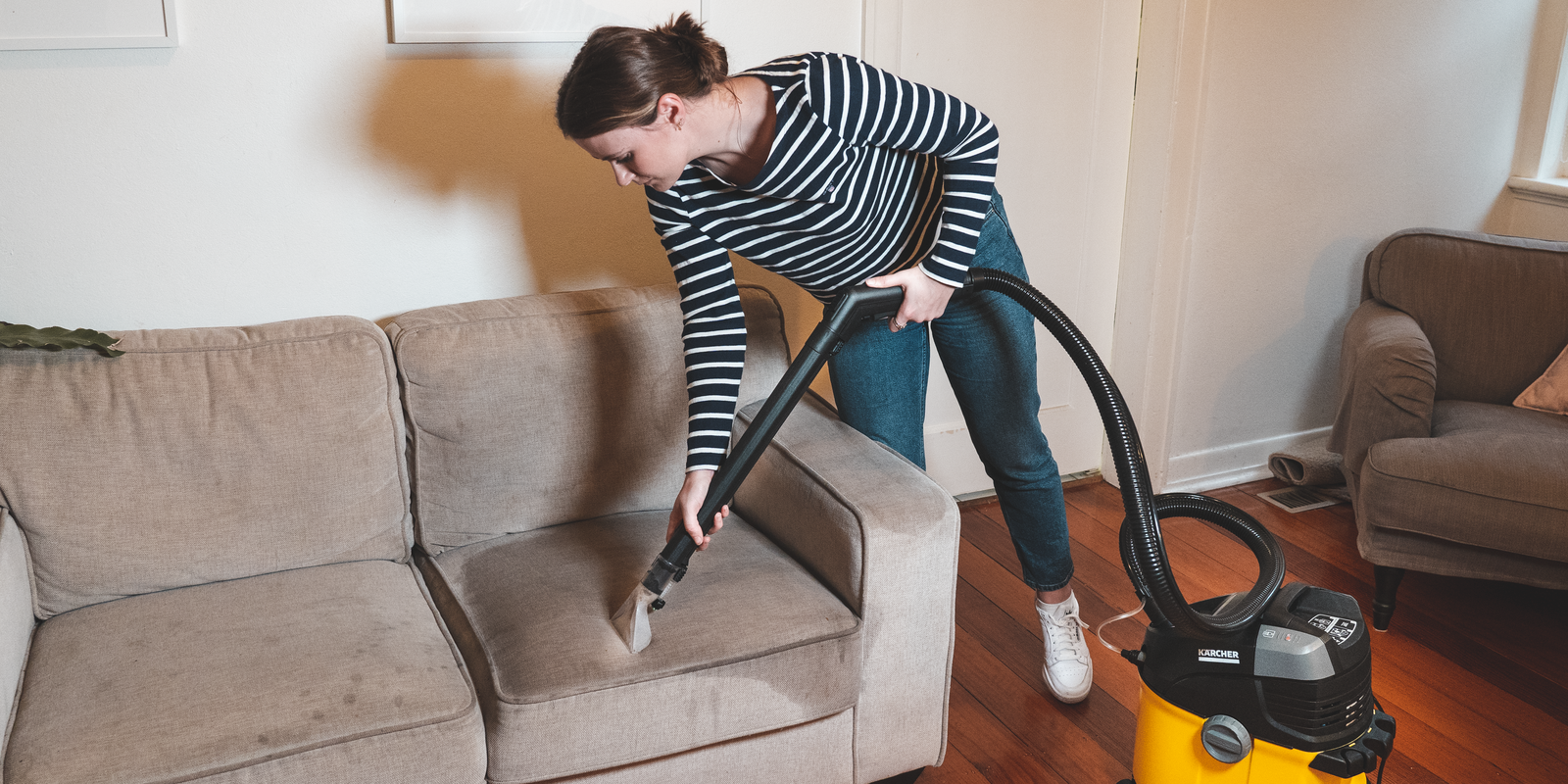 Couches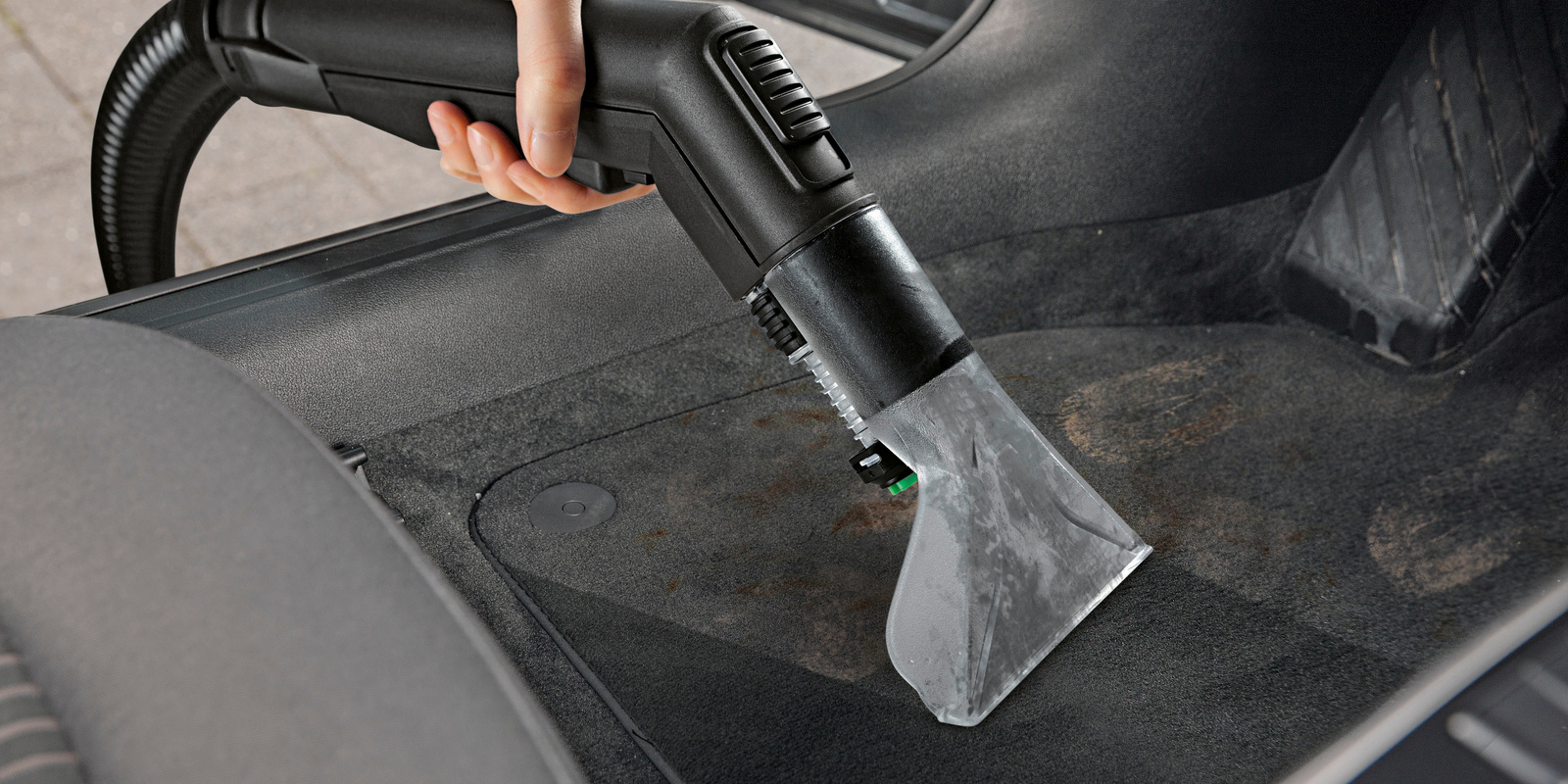 Car seats & interior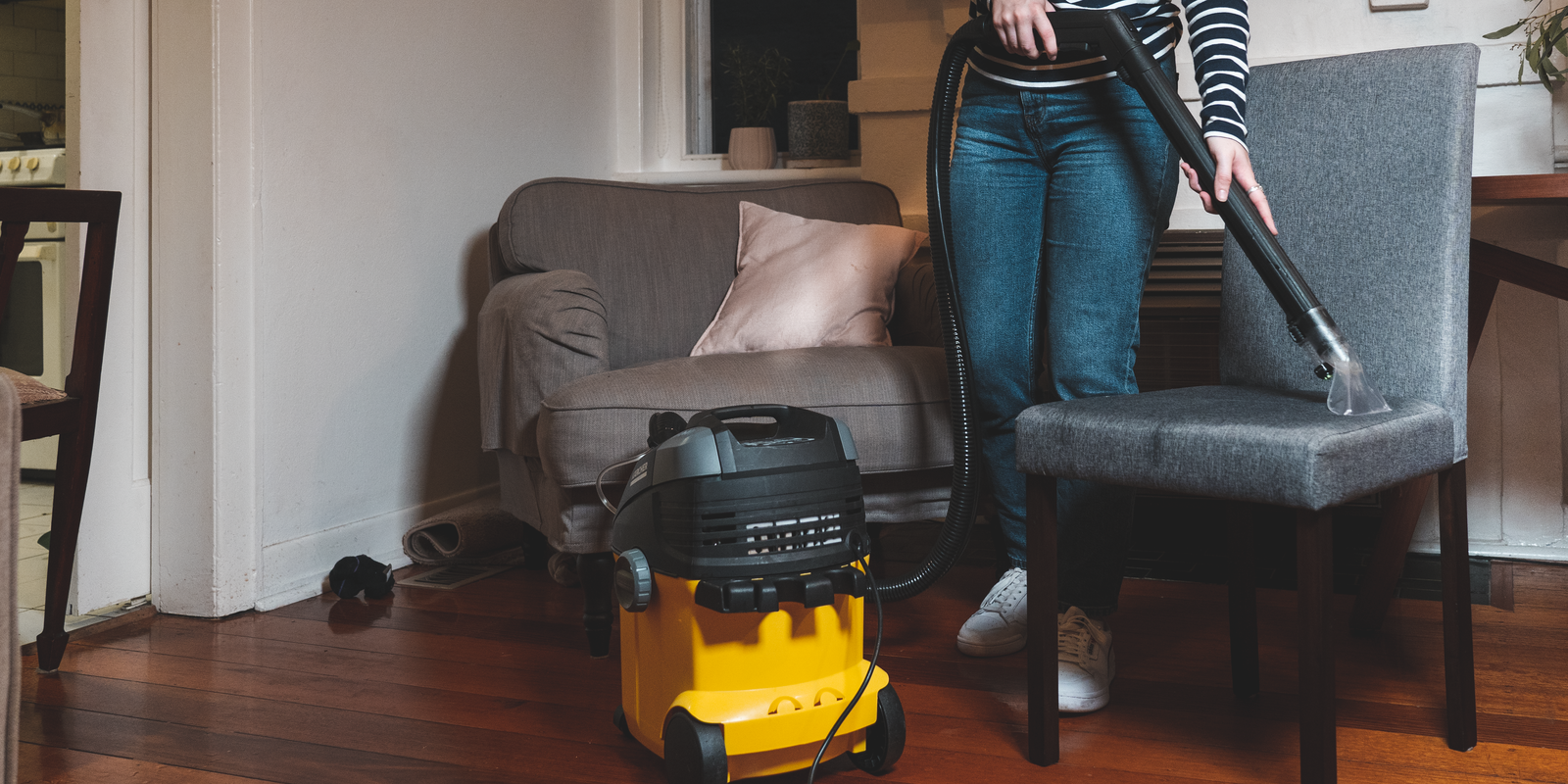 Furniture
Whilst vacuuming will remove dirt on the top of your surface, the Kärcher SE 5.100 Spray Extractor is a carpet cleaning machine that will actually deep clean the area and remove unwanted stains.
It works by spraying cleaning chemical deep into the fibres which loosens the dirt and grime and then vacuuming it away until the area is clean.
Watch the video below to see Karcher carpet cleaner goes against nasty coke stains on carpet!

RESTORE OLD LOOKING FURNITURE
Kärcher Carpet Cleaners can also be used to clean car seats, mattresses or even for upholstery cleaning.
See our how-to guides below complete with a step-by-step instructional video.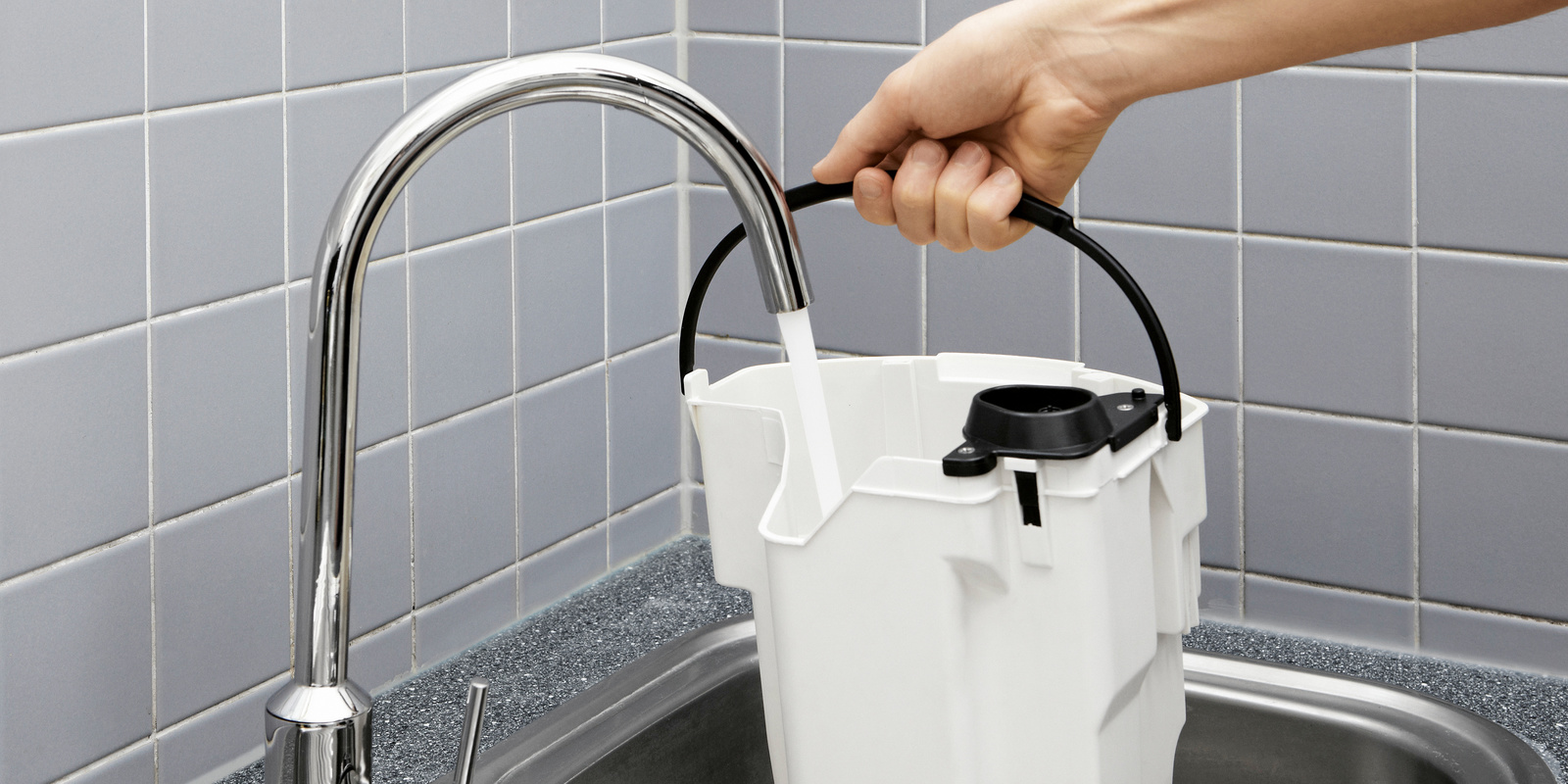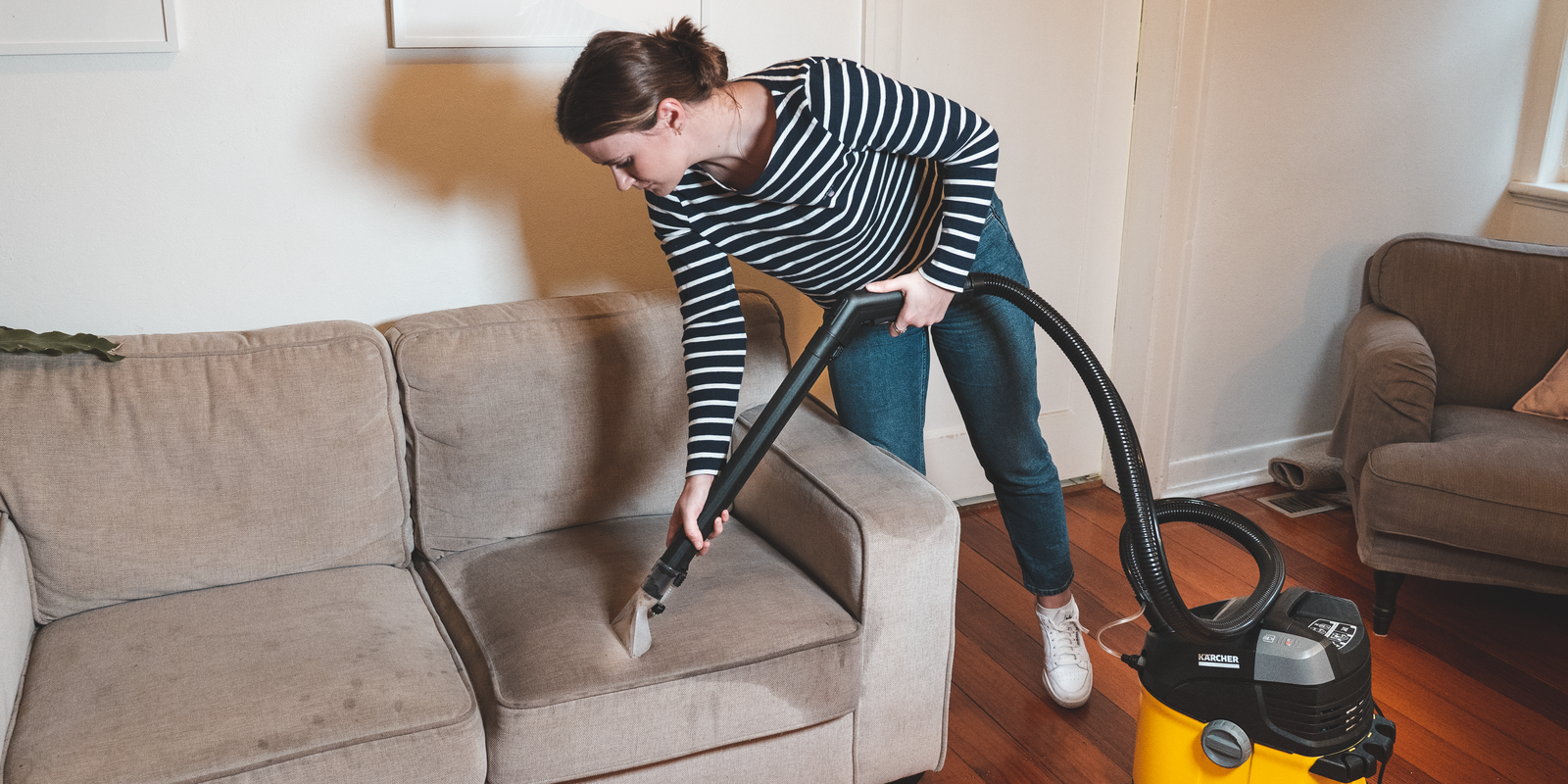 Soak the area you want to clean with detergent using the spray trigger on the machine.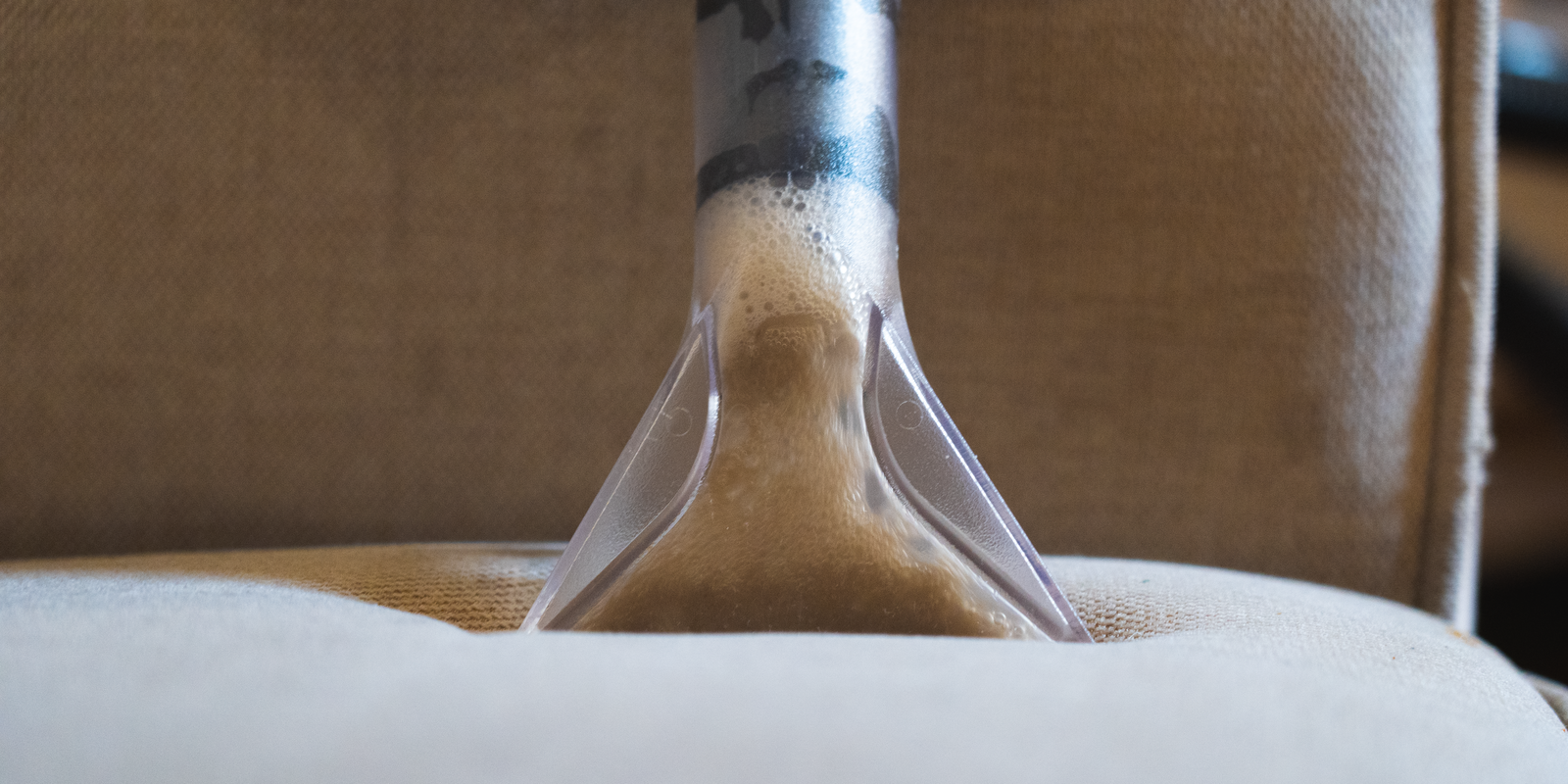 Watch as the dirty water is sucked out of the fibres through the nozzle!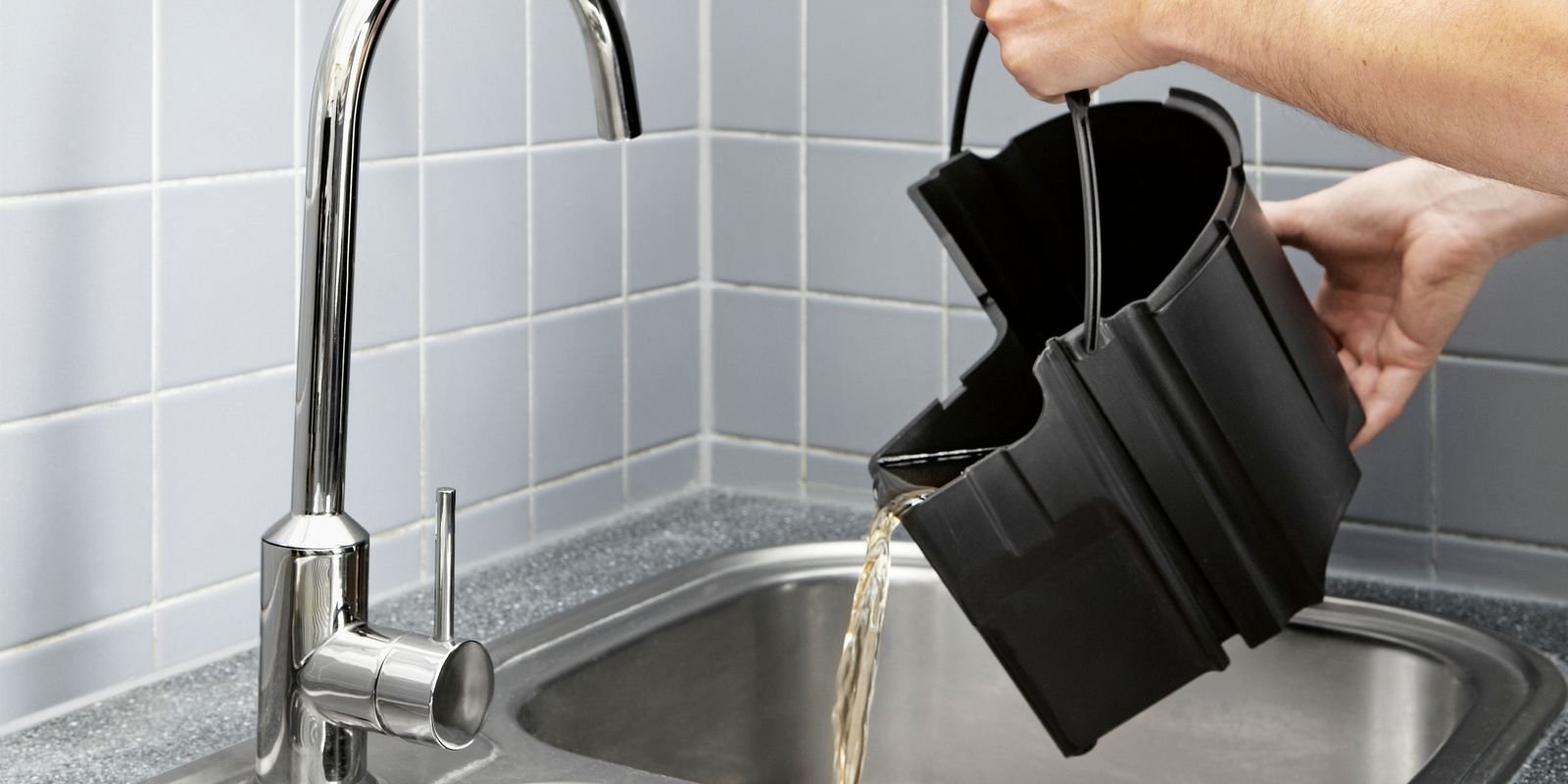 Tip the dirty water out when finished your clean.