Window Vac WV 2 Premium Versatility Promotion
The WV 2 Premium Versatility Edition expands the standard equipment of the WV 2 Premium Window Vac with the addition of two special microfibre wiping cloths. This means that indoor and outdoor windows are cleaned to a streak-free finish.
Spray bottle, narrow suction nozzle and now two microfibre wiping cloths too: in addition to the standard equipment on the WV 2 Premium, the WV 2 Premium Versatility Edition in yellow features an indoor and an outdoor microfibre wiping cloth for optimum dirt removal inside and outside the home. The narrow suction nozzle included in the standard scope of supply enables lattice windows and display cabinets to be optimally cleaned. With the WV 2 Premium Versatility Edition, windows can be effortlessly cleaned by hand inside and out – without leaving streaks or drips.
Features and benefits
LED display in field of vision
The original
Original Kärcher quality from the inventor of the window vac.
Drip and streak-free result
Completely hygienic
Quickly and easily empty the tank without coming in contact with dirty water.
Specifications
Technical data
| | |
| --- | --- |
| Working width of suction nozzle (Millimetre) | 280 |
| Working width of narrow suction nozzle (Millimetre) | 170 |
| Dirty water tank capacity (Millilitre) | 100 |
| Battery running time (Minute) | 25 |
| Battery charge time (Minute) | 230 |
| Battery type | Lithium-ion battery |
| Cleaning performance per battery charge | Approx. 75 m² = 25 windows |
| Weight incl. battery (Kilogram) | 0.6 |
| Weight without accessories (Kilogram) | 0.6 |
| Weight incl. packaging (Kilogram) | 1.104 |
| Dimensions (L × W × H) (Millimetre) | 120 x 280 x 320 |
Equipment
Battery charger
Spray bottle Standard with microfibre wiping cloth
Window cleaner concentrate (1 × 20 ml)
Microfibre wiping cloth indoor: 1 x
microfibre wiping cloth outdoor: 1 x
Exchangeable suction nozzle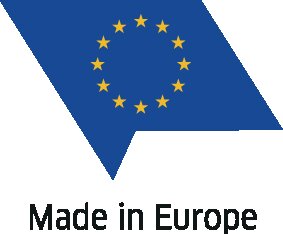 Application areas
All smooth surfaces
Windows
Mirrors
Tiles
Glass table
Shower cabin
Lattice windows