Don't worry about beautiful parquet – clean wooden floors quickly and gently
Whether in the living room, bedroom, dining room or hallway, wooden floors are becoming increasingly popular not least due to their appearance. But care is advised when it comes to cleaning: wooden floors are sensitive to water. How should you then proceed without damaging the floor covering? With the right floor cleaner, worrying about beautiful parquet is a thing of the past.
Special characteristics of wooden floors
When it comes to wooden floors, a distinction is made between parquet, floorboards and laminate, with parquet and floorboards consisting solely of wood while laminate is made up of a mixture of materials with fibreboard. Each type of floor covering possesses its own specific properties:
Damp wiping with the FC 3 Cordless and FC 5 floor cleaners
Since wooden floors are sensitive to moisture, it is important to use as little water as possible when cleaning them. The FC 3 Cordless and FC 5 floor cleaners are ideal for gentle, damp wiping as they leave behind minimal residual moisture, which dries fully in just a few minutes.
FC 3 Cordless
Electronic wiping system
Battery-powered for cleaning a floor area up to 60 m²
One-tank system: fresh water tank for continuously wetting the microfibre rollers with fresh water
Dirty water is scraped off the rollers and collected in a tank
The slimline design makes it possible to clean edges and corners effortlessly, as well as under pieces of furniture
Up to 90 percent water saving compared to wiping using a mop
FC 5 and FC 5 Cordless
2-in-1 cleaning system: wipes and vacuums up the dirty water at the same time
Either with a cord or battery-powered without a cord
Two-tank system: the FC 5 has one fresh water tank and one dirty water tank
Two rotating microfibre rollers
Roller self-cleaning function in the parking station
The position of the rollers makes it possible to wipe right up to the edge
Up to 90 percent water saving compared to wiping using a mop
Important note
Before cleaning with the FC 3 Cordless, loose coarse and fine dirt should be removed from the floor using a vacuum cleaner. Although the FC 5 features a suction function and can suck up small particles, it is not a replacement for cleaning using a vacuum cleaner.
Cleaning wooden floors step by step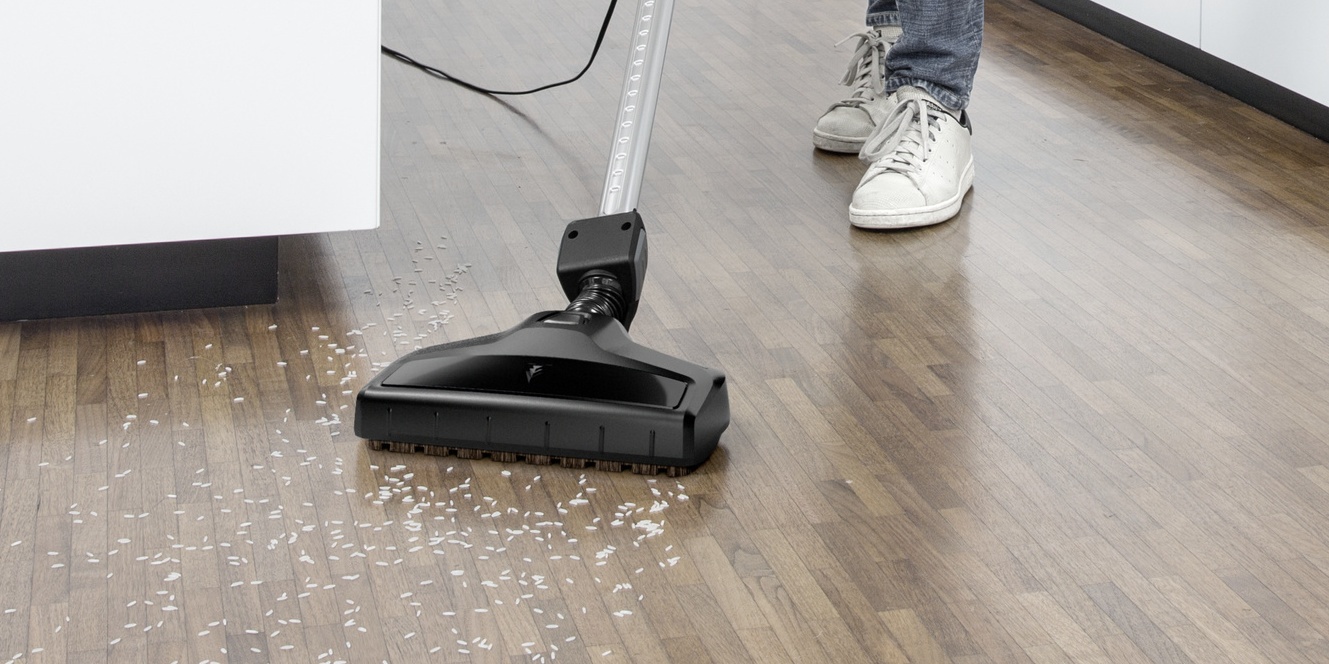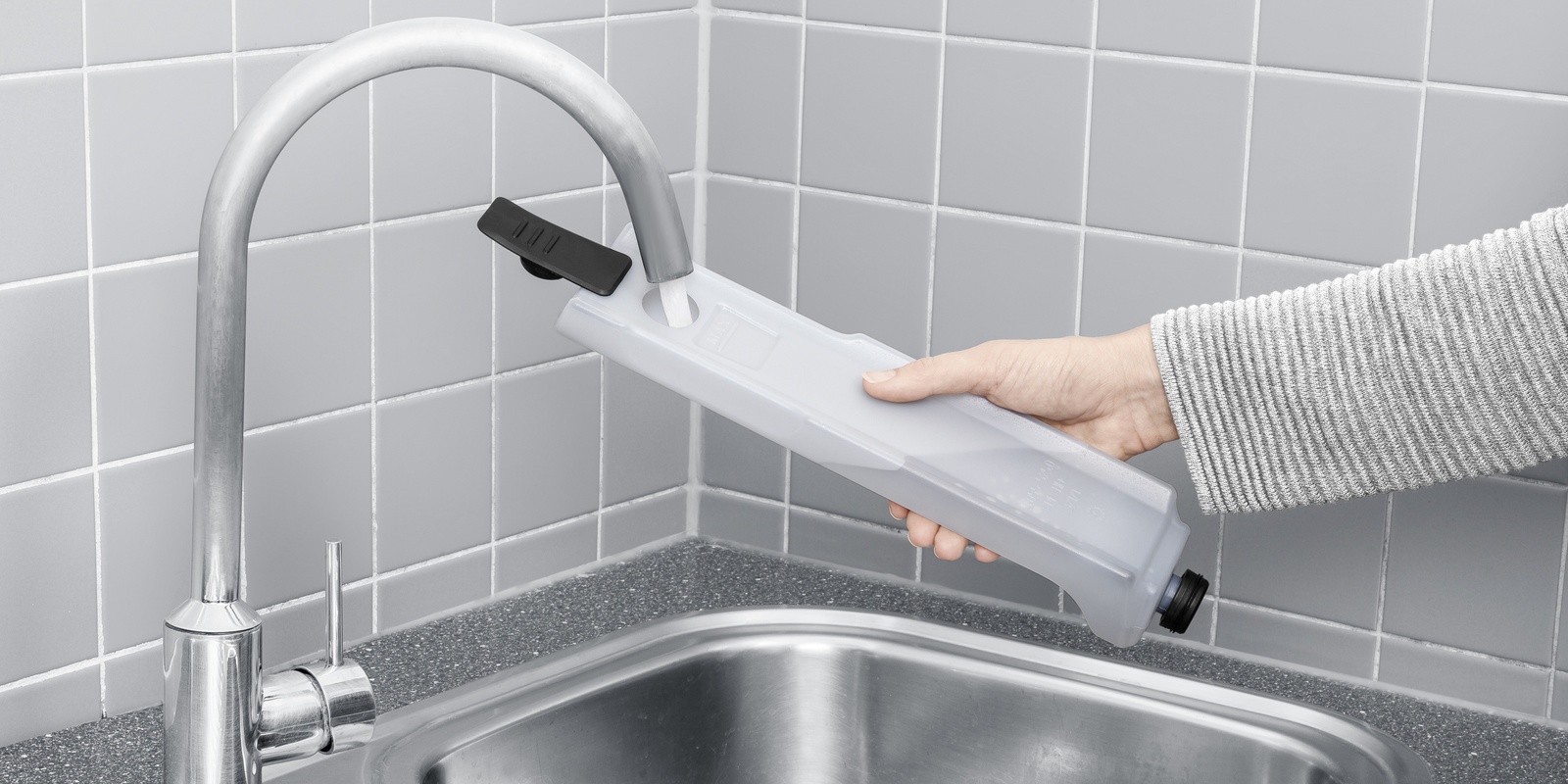 2. Remove the water tank on the FC 3/FC 5 and fill it up to the mark. Add detergent according to the dosing instructions.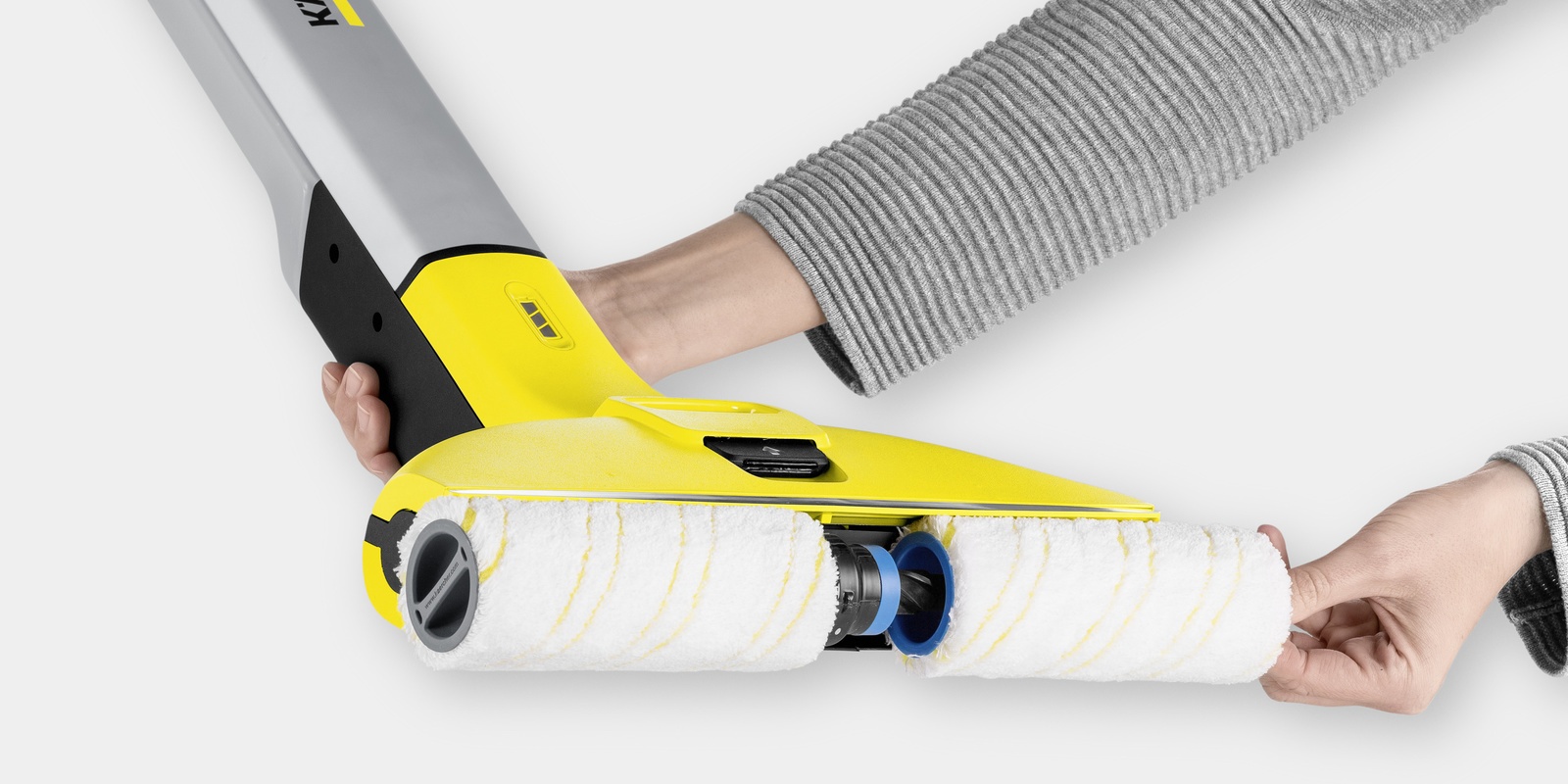 3. Fit washed rollers to the FC 3/FC 5, paying attention to the colour coding on the device and rollers (blue to blue, green to green).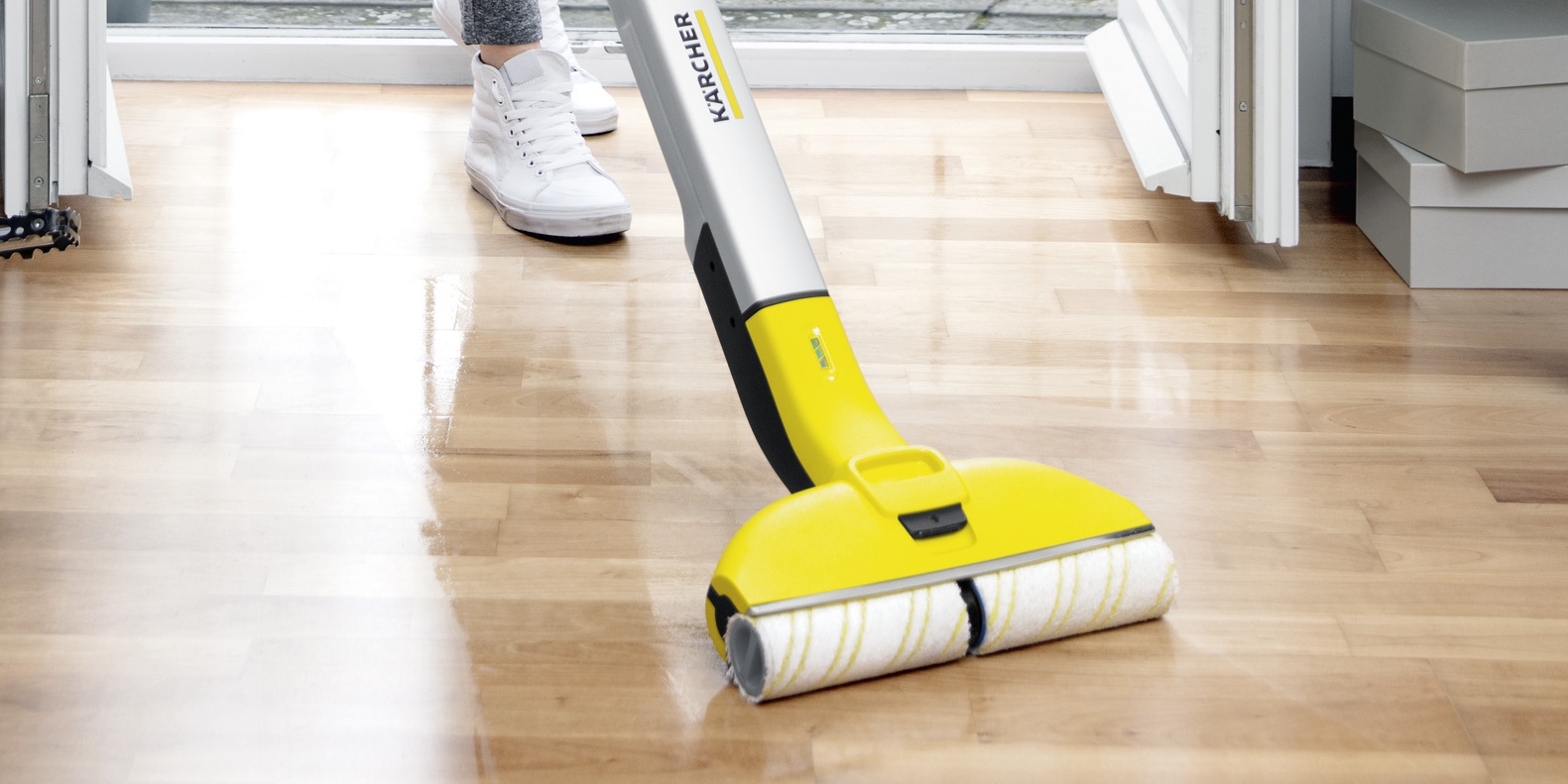 4. Switch on the device and start cleaning, moving the machine forwards and backwards slowly in lines. Note: For the FC 5, wet the rollers in the station before use.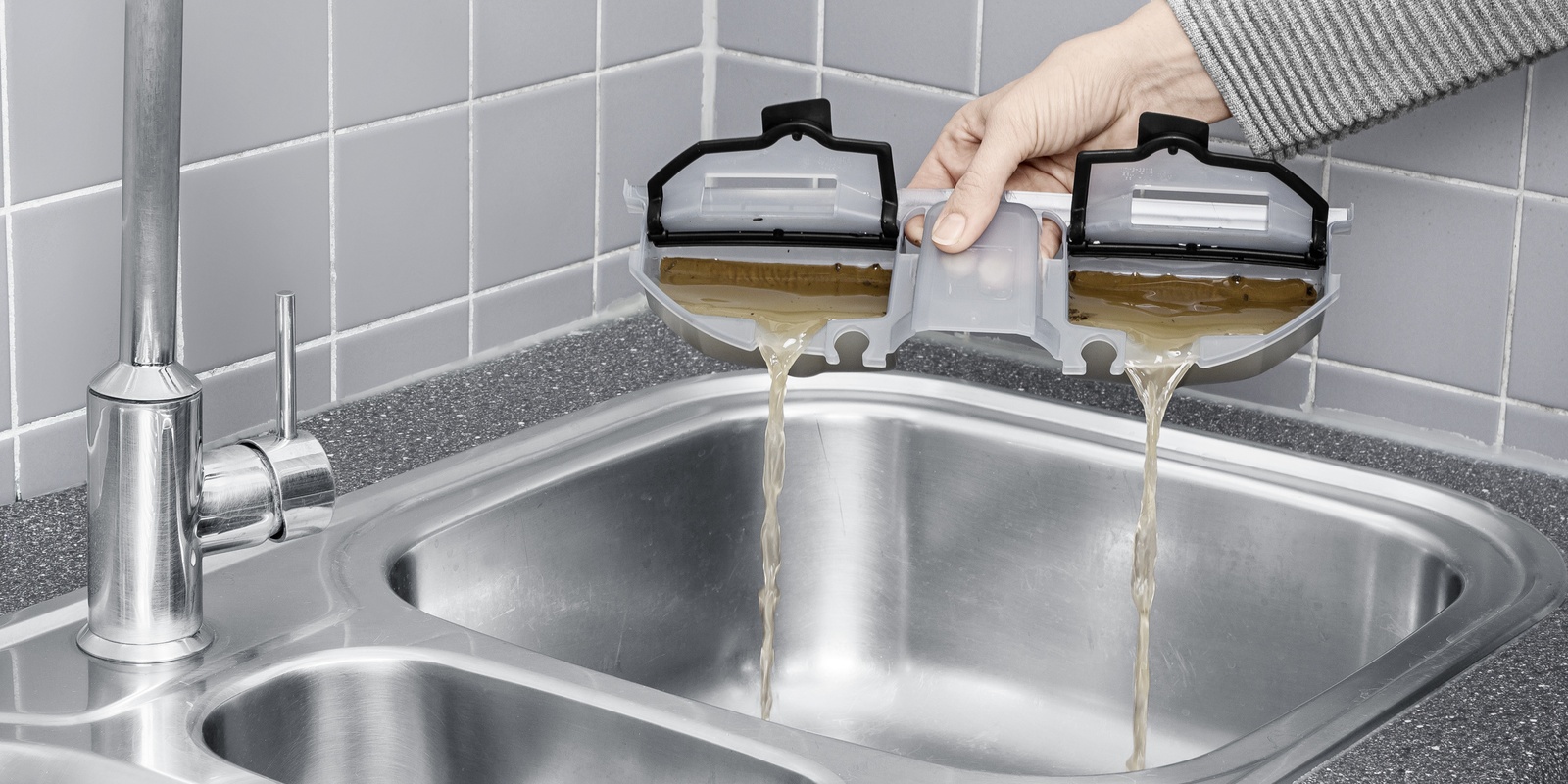 5. After cleaning, remove the waste water container from the device, empty it fully and rinse it out with fresh water.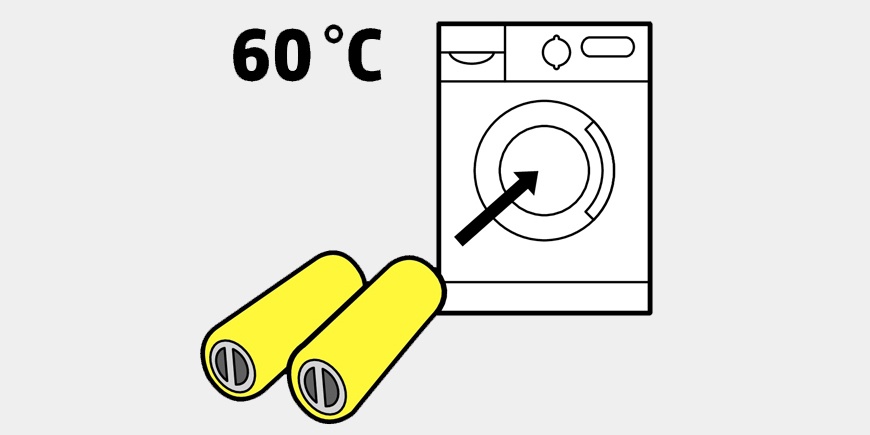 6. Remove the microfibre rollers, wash them at 60 °C in a washing machine without fabric softener and then leave to dry.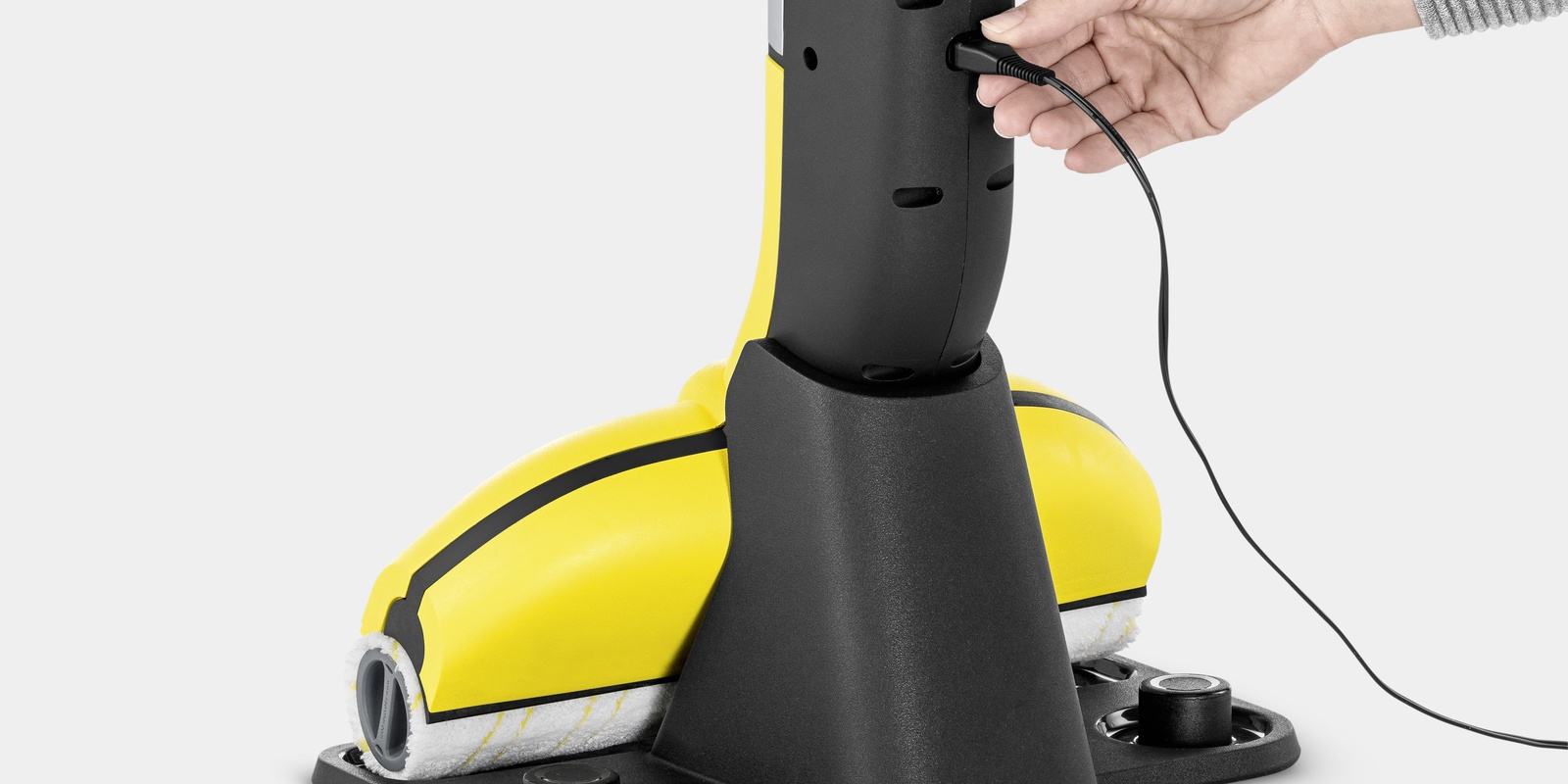 7. Recharge battery-powered devices fully after use – until the LED display is continuously lit up.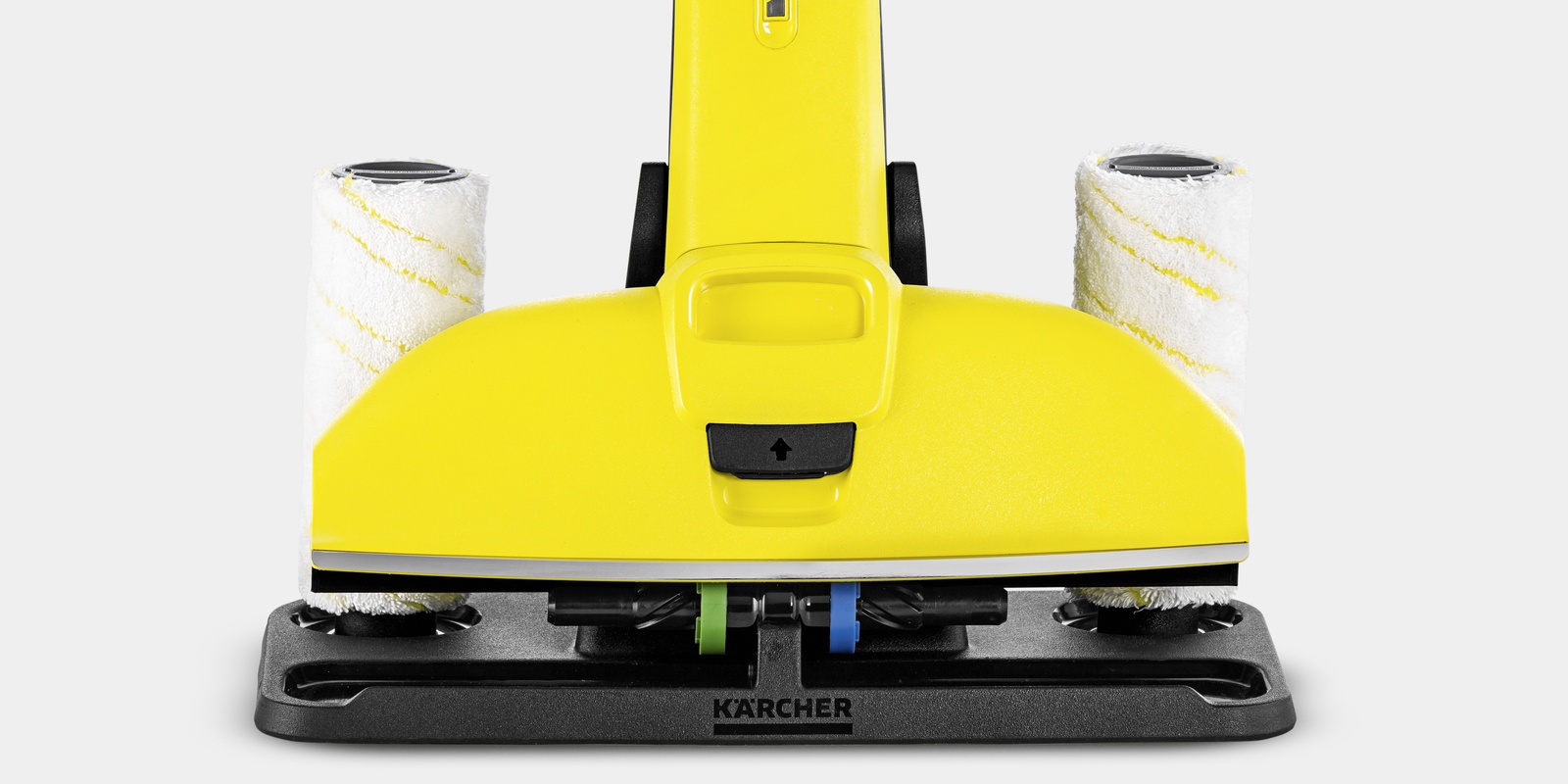 8. Set the device down conveniently at the parking station until the next time you need to use it, attach the rollers to the device.
Additional tips for cleaning
To prevent overfilling the dirty water tank, it is recommended that you only half-fill the fresh water tank on the FC 5.

Do not spend too long cleaning one area so that the floor does not get too wet.

In the case of oiled or waxed wooden floors, you should also avoid spending too long on one area as doing so could remove the oil or wax from the wood.

Delicate floors, such as untreated cork floors, should be tested for water resistance in an inconspicuous area.
It all comes down to the detergent
To ensure that the wooden floor is not just clean, but also well maintained, a detergent which contains a maintenance component in addition to the cleaning component should be used for cleaning. The right equipment for a specific wooden floor depends on how the surface of the wooden floor has been treated:
Sealed wooden floors: The RM 534 cleaner is ideal for thorough and gentle cleaning, refreshing and care of sealed wooden floors (parquet, cork and laminate). Thanks to its moisture protection, the floor is also protected against swelling.
Oiled/waxed wooden floors: The RM 535 cleaner, with a special maintenance component that leaves behind a streak-free, semi-matt gloss and also protects the floor against moisture, is perfect for cleaning and care of oiled or waxed wooden floors.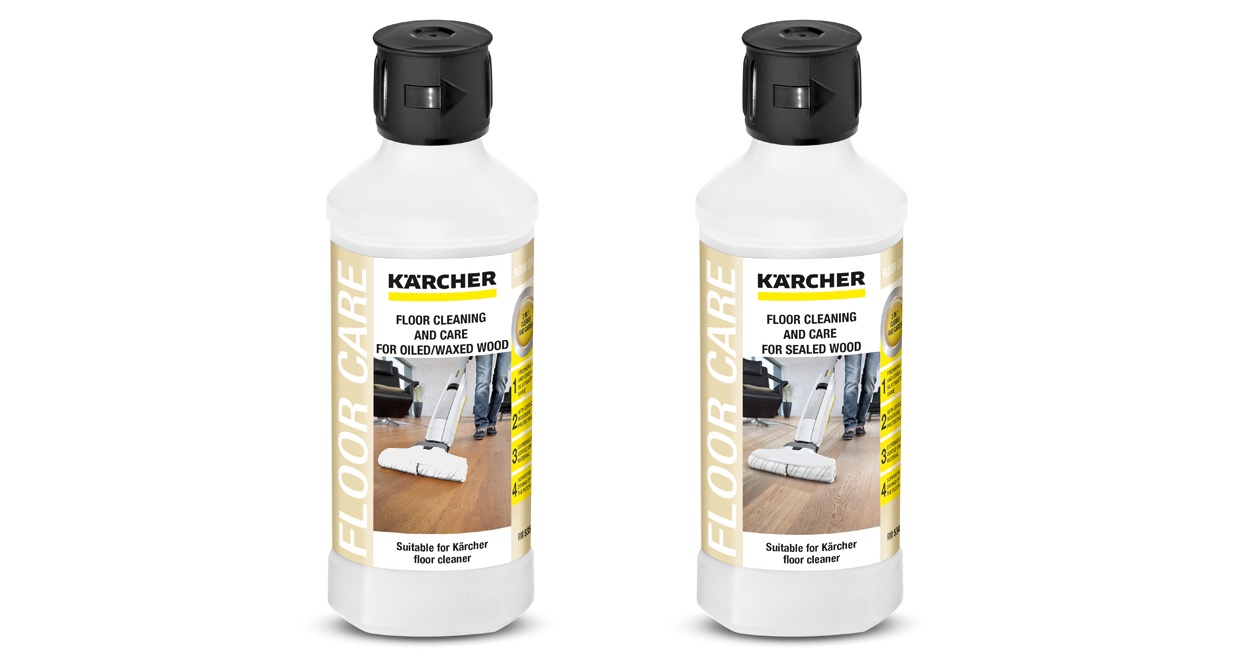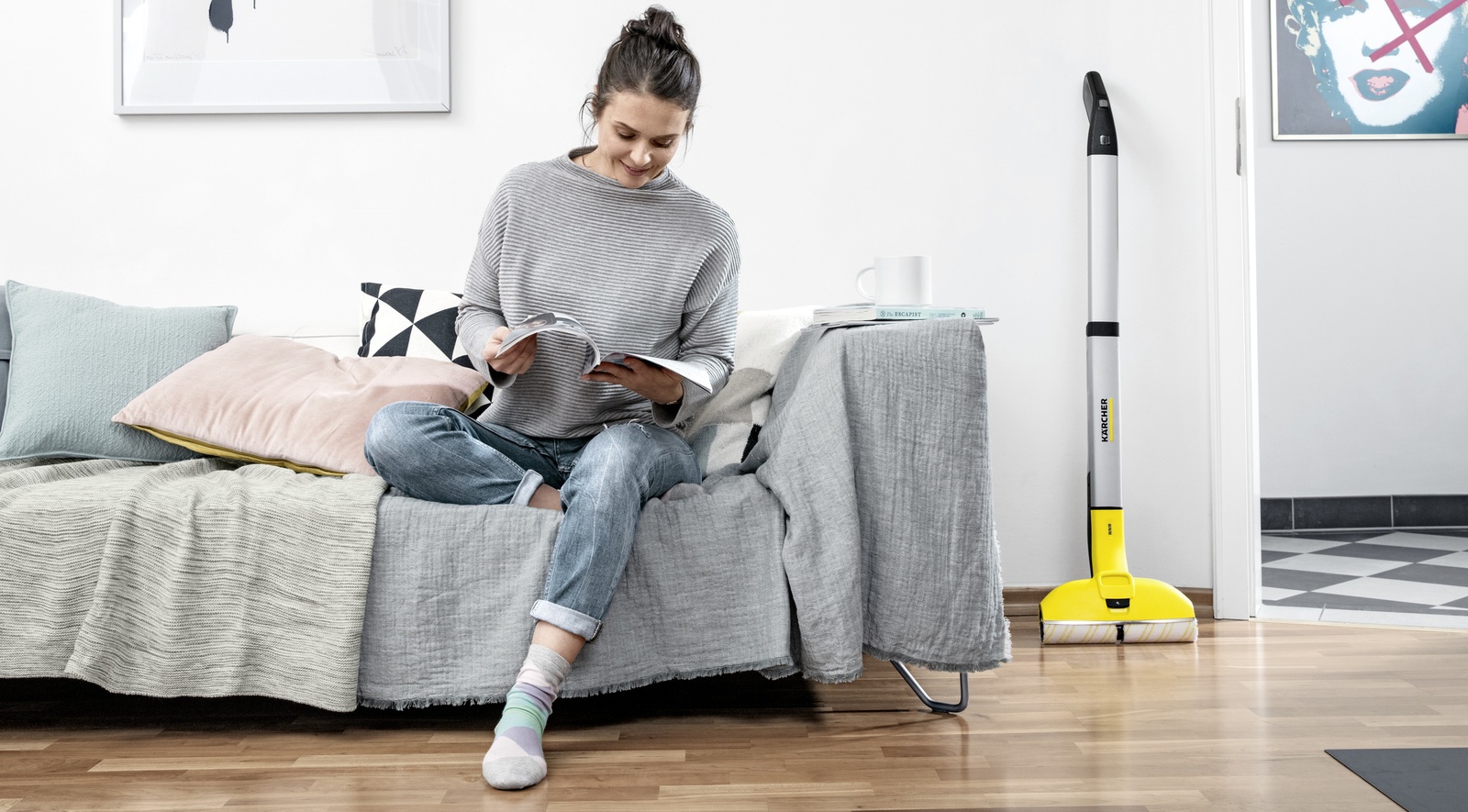 Quiz: Which floor cleaner is suitable for my needs?
FC 3 or FC 5? With or without a cord? Are you unsure about which product is right for you? Everyone cleans differently. In our FC quiz, you can quickly find out which floor cleaner is best suited to your style.
The right product for every demand
You may also be interested in: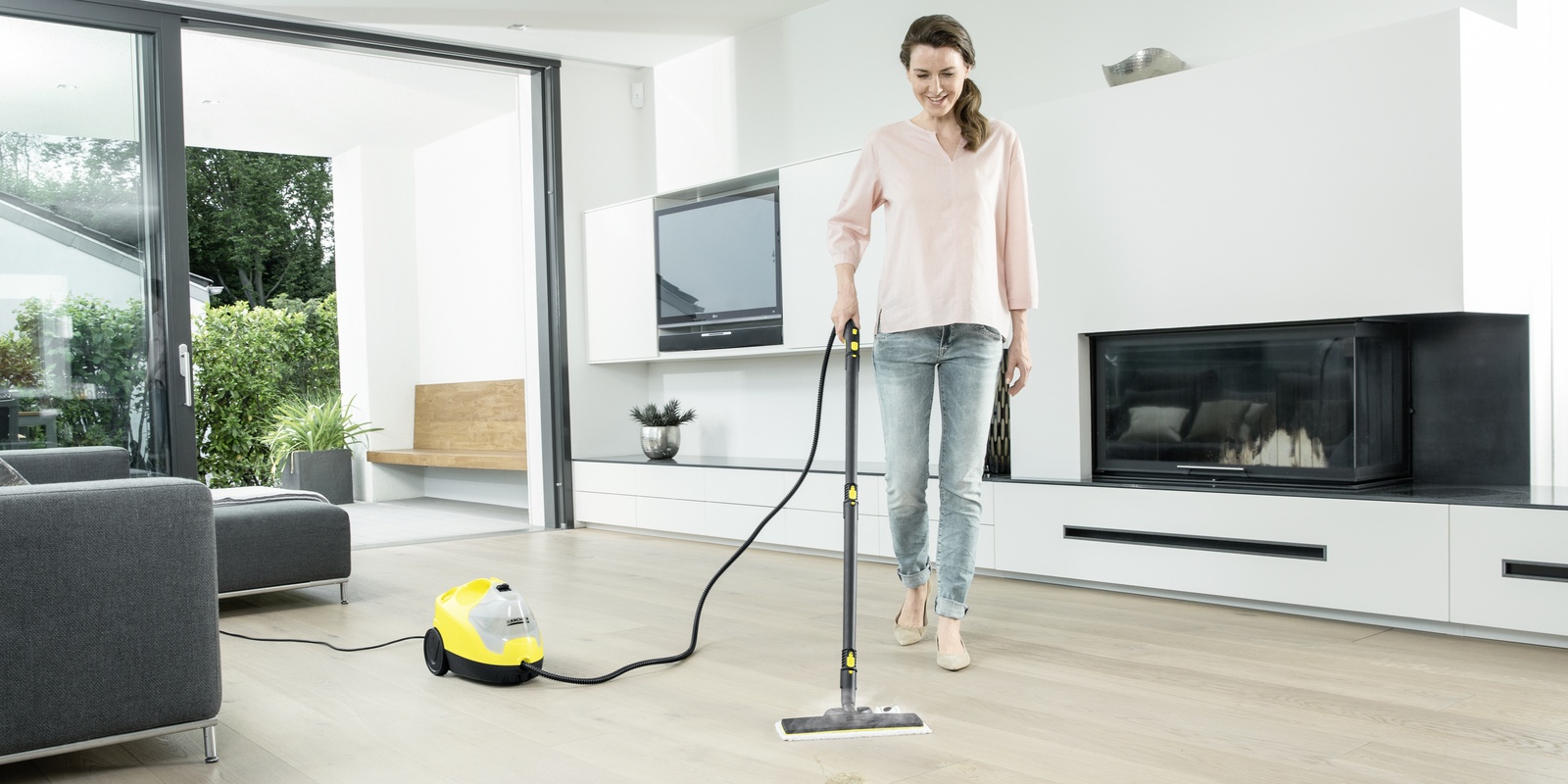 Steam cleaning: hygienic cleanliness without chemicals
Steam cleaners remove even stubborn dirt quickly and easily – and without any chemicals at all. They ensure cleanliness throughout the home in the most natural way, making them a real alternative to conventional methods of cleaning. Whether in the bathroom, the kitchen or the living room, they can be put to a wide variety of uses.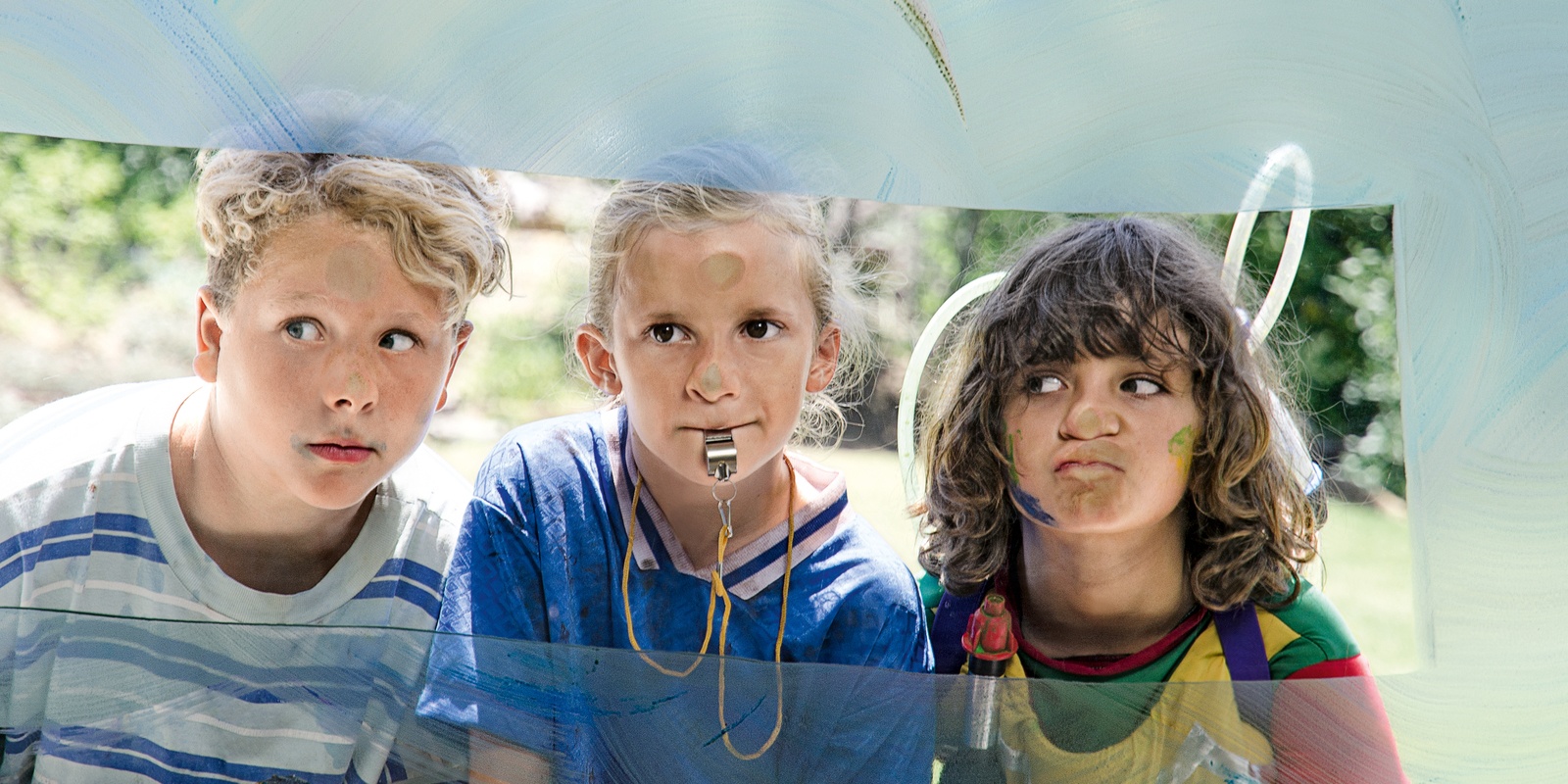 Clean windows: the supreme discipline of spring-cleaning
Many and large windows make the home seem flooded with light and friendly. However, they rapidly become dirty due to rain, pollen and fine dust and spoil the view. The windows also have to cope with a lot, as children and pets especially often leave fingerprints and stains on the pane. Window cleaning without any streaks is successful with these tips.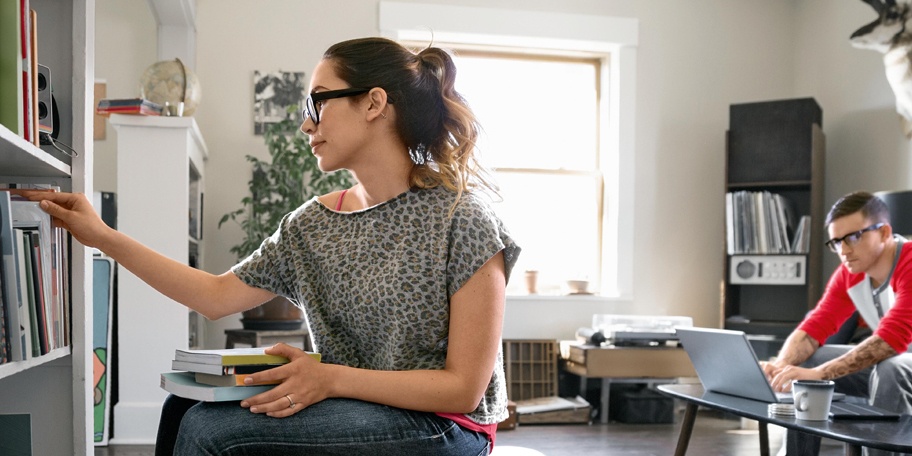 Tips to avoid dust and dirt in your home
It's something we're all too familiar with: You've just rid your house of dust, and there's another grey layer of it on your furniture and floors. And so the job starts all over again. It can be frustrating. It's no wonder that we don't like doing these household tasks. Here are some tips for keeping on top of the dirt.