Barrel pump BP 2.000-18 Barrel (Machine Only)
The BP 2.000-18 battery barrel pump provides a more sustainable way to water your garden, making it possible to use rain water from a rain barrel, saving on using precious drinking water.
Sustainable & Cost Efficient: The BP 2.000-18 Battery Barrel pump is the perfect solution for gardens without a power connection, as well as a perfect replacement for a watering can. Providing a more sustainable option to water your garden, using free, nutrient-rich rain water from the water butt, instead of wasting expensive drinking water. The barrel mounting clamp not only ensures a perfect fixture for different barrels, but provides a back-friendly operation thanks to an On/Off switch, as well as the option of battery mounting. Thanks to the transparent battery cover, the user has a perfect view of the real-time battery display. To prevent the hose from kinking when watering from the barrel, a hose guide is provided to guarantee a constant flow of water. The hose guide can take up 3 positions depending on the application: either clicked into place on the left or right of the battery barrel mounting, or detached a free space on the barrel rim. Compact & Lightweight, the pump can also fit into the narrow openings of barrels (E.g. IBC containers) The integrated prefilter ensures that the pumps is protected from contamination. Battery Not Included.
Features and benefits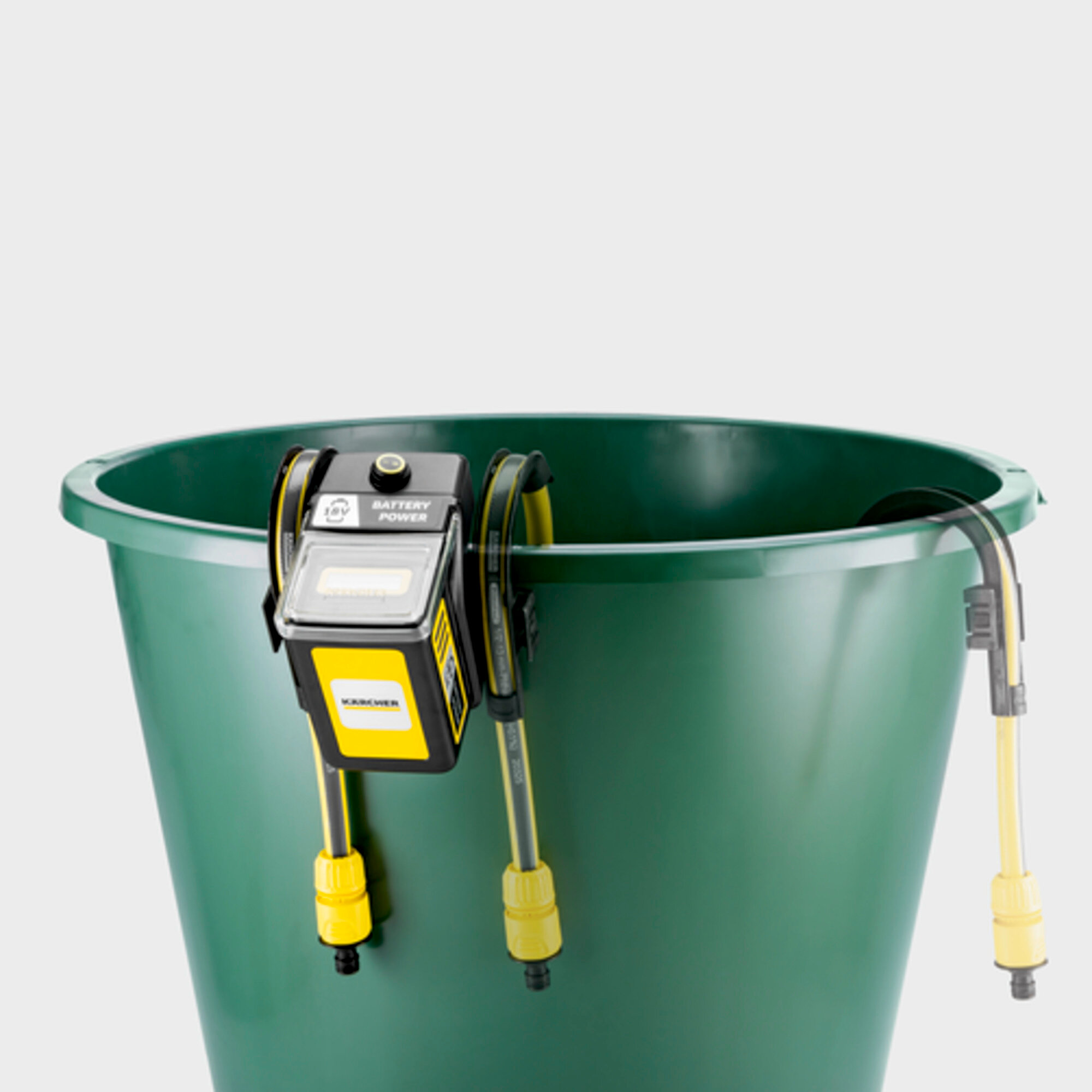 Variable positioning of the hose outlet in 3 positions
Perfect adjustment for various applications.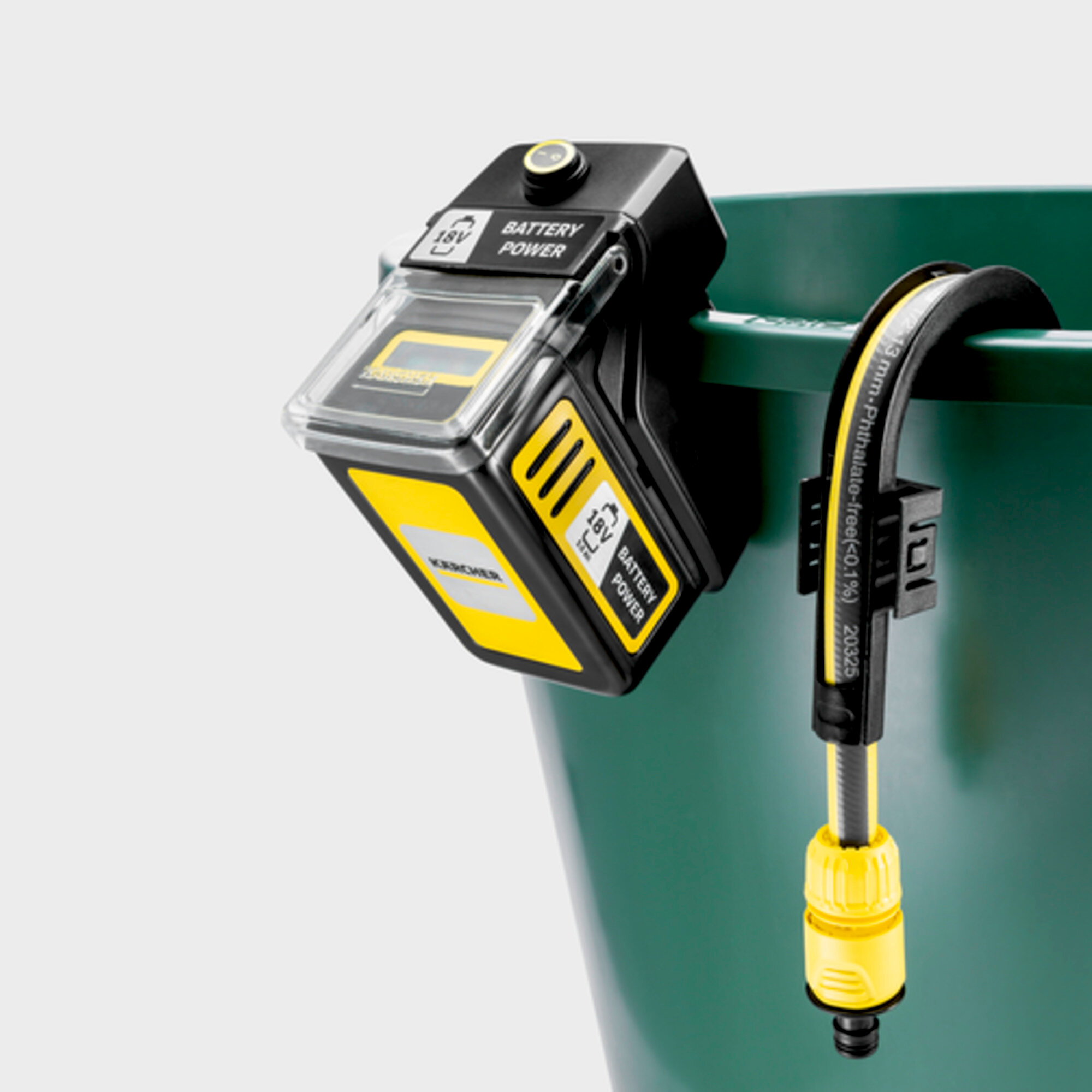 18V Kärcher Battery Power Battery Platform
Real Time Technology with LCD battery display: Remaining running time, remaining charging time and battery capacity. Long-lasting and powerful thanks to lithium-ion cells. The exchangeable battery can be used in all other 18V Kärcher Battery Power platform devices.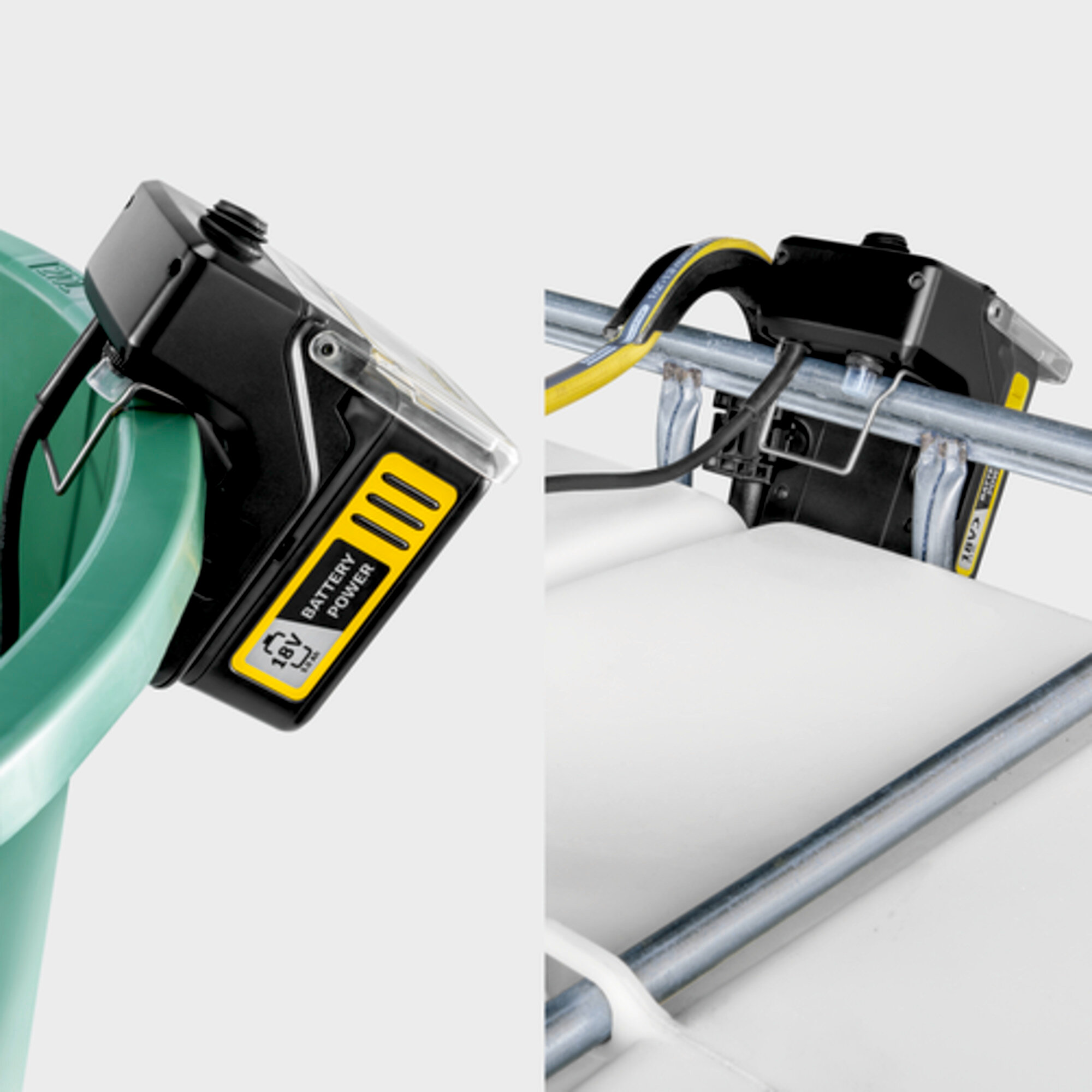 Flexible Clamping Device
Ensure a perfect fitting to any barrel.
Lightweight & Compact
Pump fits into narrow openings (e.g. IBC container).
Adjustable Hose Length
Perfect adaptation to different barrel depths.
On/Off Switch integrated in the float switch
Back-friendly, ergonomical operation without bending down.
Hose guide
Prevention of hose kinking, ensuring constant water flow.
Integrated prefilter
Protects the pump against contamination, ensuring the durability & reliability of the barrel pump.
Transparent Cover
Ideal view of the real-time technology LCD battery display.
Specifications
Technical data
| | |
| --- | --- |
| Battery platform | 18 V battery platform |
| Max. Motor Rating (W) | 80 |
| Max. Flow Rate (l/h) | < 2000 |
| Delivery Head (m) | max. 20 |
| Pressure (bar) | max. 2 |
| Depth of Immersion (m) | max. 1.8 |
| Delivery Temperature (°C) | max. 35 |
| Voltage (V) | 18 |
| Runtime per battery charge (min) | max. 25 (2.5 Ah) / max. 50 (5.0 Ah) |
| Weight without accessories (kg) | 1.1 |
| Weight incl. packaging (kg) | 1.6 |
| Dimensions (L × W × H) (mm) | 173 x 135 x 316 |
Equipment
Battery Holder on Barrel
Mounting Facility
Adjustable Hose Length
Pre-filter standard
Integrated On/Off Switch
Hose guide
Overcurrent circuit breaker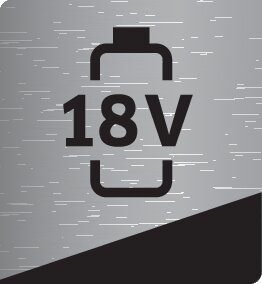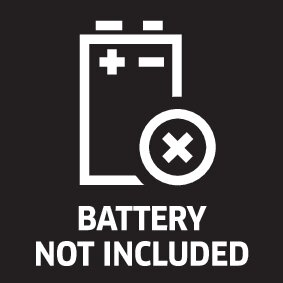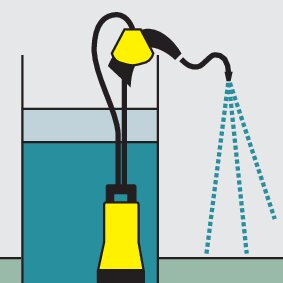 Application areas
For garden watering from rain water butts