BATTERY GRASS & SHRUB SHEAR
The Kärcher GSH battery grass & shrub shear is ideal for carrying out delicate, precise work in your garden. Thanks to the tried-and-tested 2-in-1 system, you can trim shrubs, hedges and bushes, as well as smaller lawns, quickly and easily. The result is clean edges that make your garden look extremely well maintained.
The grass shear is used to cut the edges of garden lawns, flowerbeds, vegetable patches or patios – all those places a lawn mower cannot get to.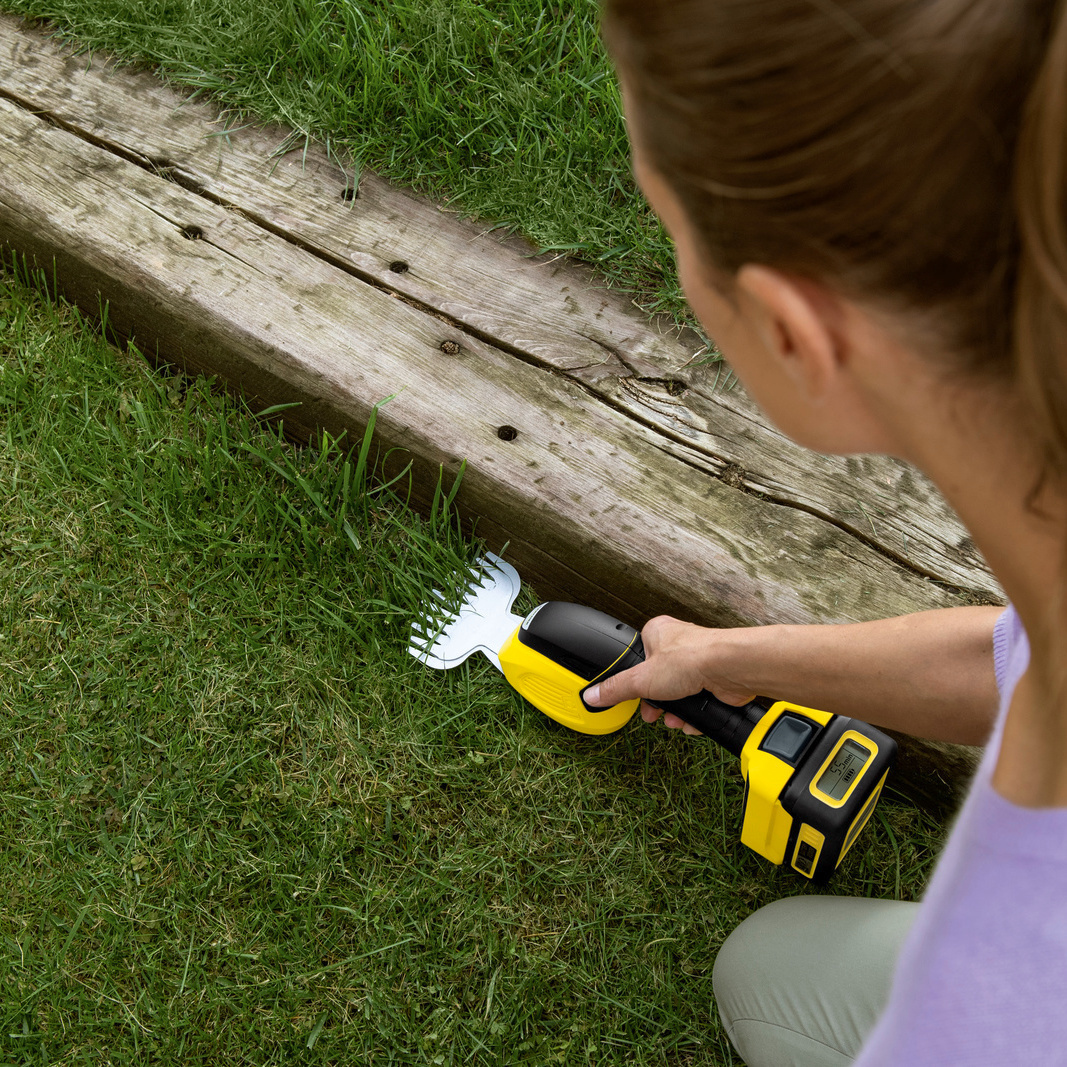 The shrub shear makes pruning and shaping shrubs and bushes hassle-free.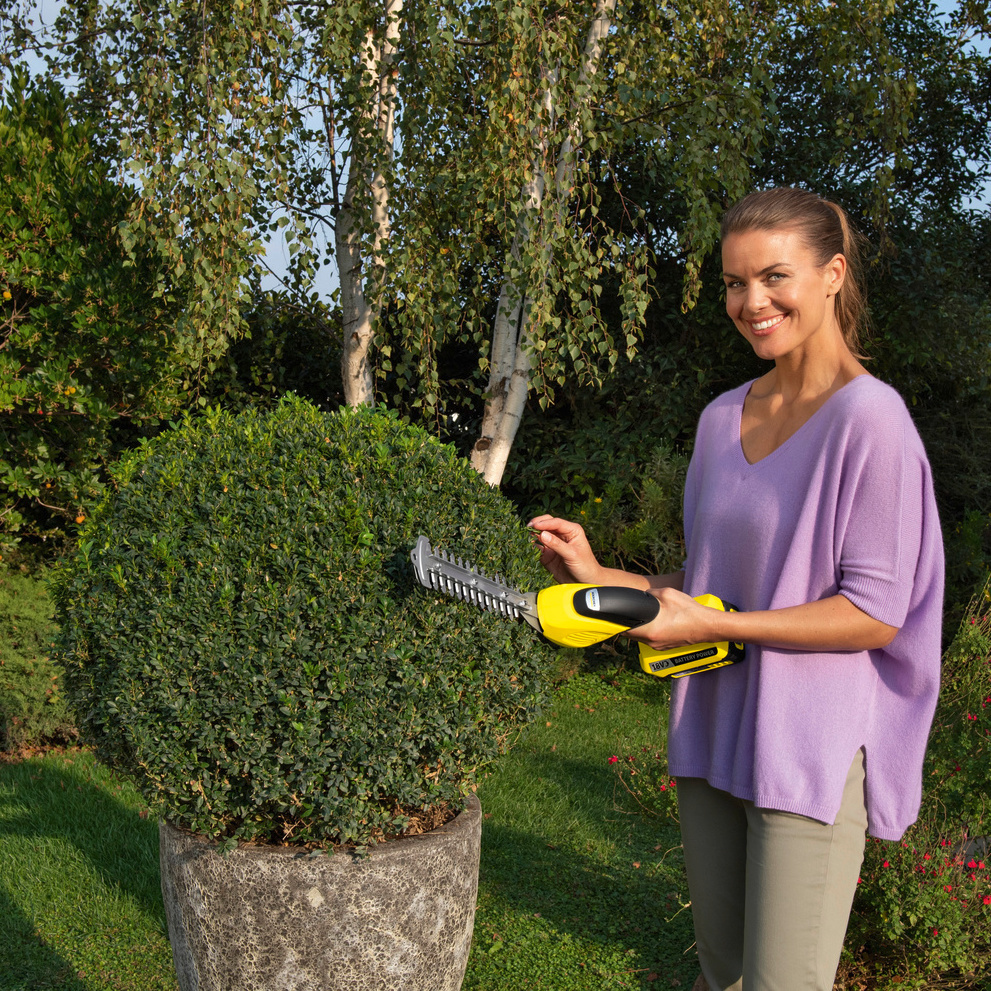 2-in-1 Grass and Shrub Shear
Effortlessly achieve crisp lawn edges and elegant hedge shapes, switch between grass and shrub blades instantly with this versatile piece of kit.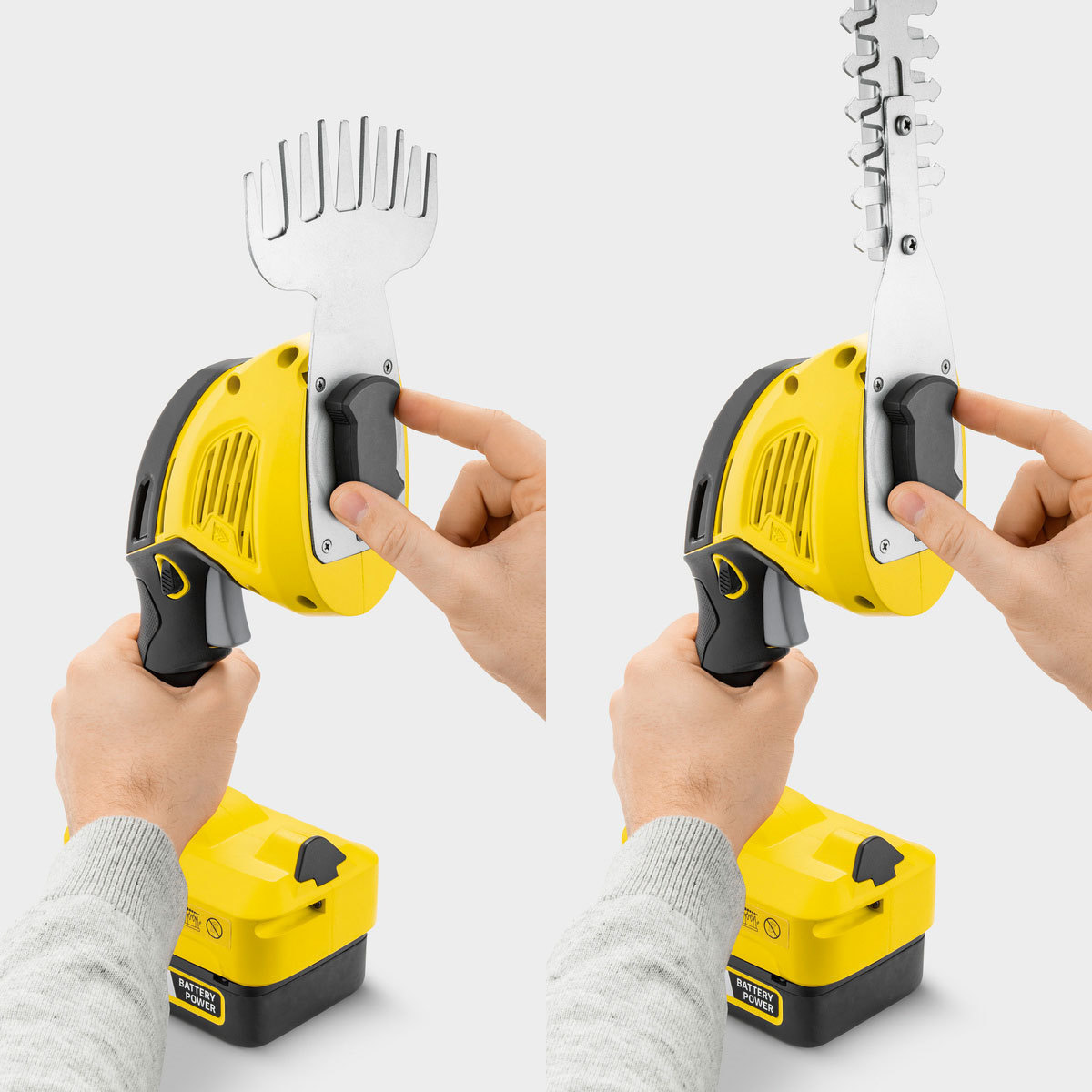 Screw-in blade system
Thanks to the intelligently designed interchangeable screw-in blade system you can adapt to any job. Achieve neat lawn edges with the 12cm grass blade, and prune hedges and shrubs using the 20cm shrub blade.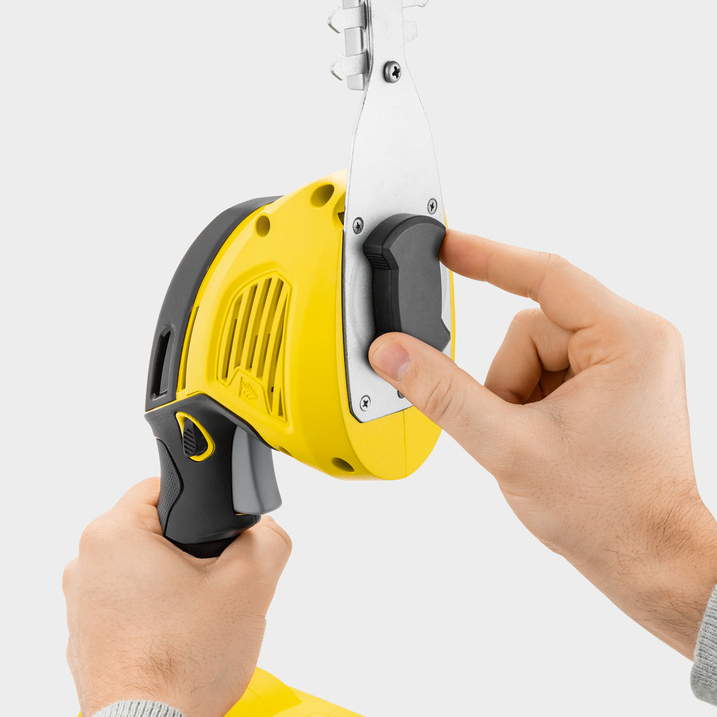 Built for long life use
Durable diamond-ground steel blades with double-sided cutting edges allow you to achieve precision results every time.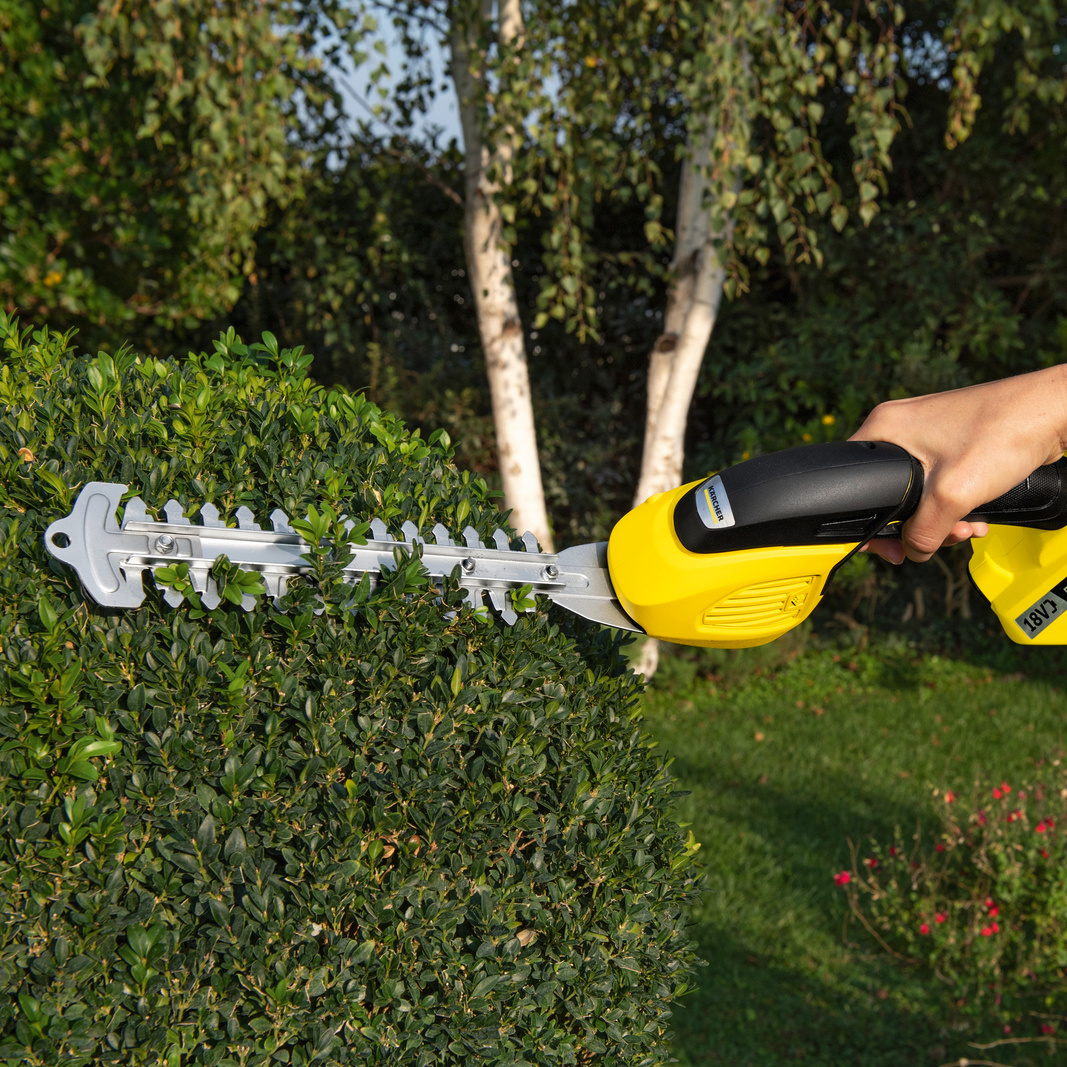 Easy and safe to store
With a blade tip protector and hanging loop, this machine is easy to store safely inside the shed or garage.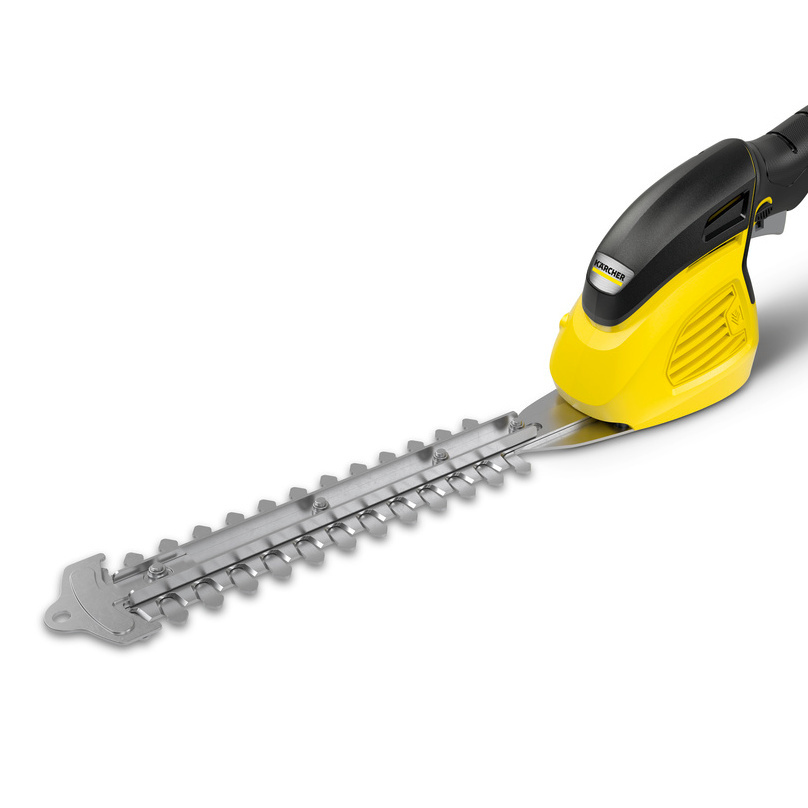 Comfortable Grip
The handle has an ergonomic design giving the user a comfortable grip even during those longer jobs.