Cleaning windows
When it comes to dirty windows, Kärcher offers a simple solution that also makes cleaning windows fun.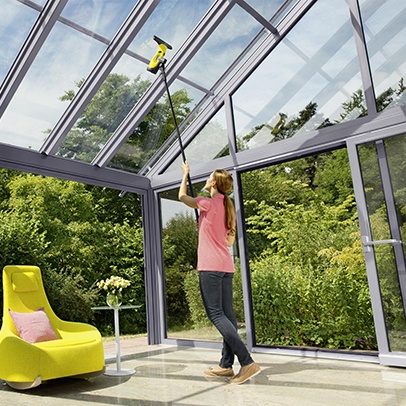 Our battery-powered window vacs ensure streak-free, drip-free cleaning - simply spray and clean each window pane with a window detergent or soap solution, then vacuum the glass to remove all the water.
The Karcher window vac isn't just for cleaning windows - you can use it for tiles and mirrors, or removing condensation from windows or the inside of your car windscreen.
Suitable devices and accessories