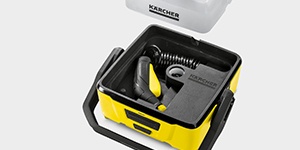 Sophisticated storage concept
Hose and spray gun can be conveniently stowed away under the water tank. So the device remains compact and easy to transport.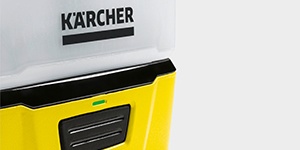 Flexible battery operation
The integrated lithium-ion battery enables mobile cleaning with no need for a power source.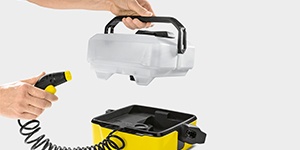 Water tank and filling level indicator
The 4-litre water tank is sufficient for up to 2 bicycles or several small objects.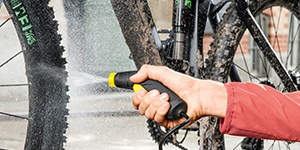 Effective low pressure
The flat stream with low pressure cleans sensitive components thoroughly and gently.
Accessories
The Mobile Outdoor Cleaner can be optimally augmented with a variety of special accessories and accessory kits. The adventure, bike and pet accessory box provide the right equipment to improce your mobile cleaning results.