Universal cleaning machine
AP 100/50 M
The AP 100/50 is a compact cleaning machine providing an All-In-One solution. It allows regualar cleaning of sanitary areas to be fast, thorough and safe.
The AP 100/50 M makes regular cleaning of sanitary areas fast, thorough and safe. With a high and low pressure spray lance and wet & dry vacuum cleaner attachment, the AP 100/50 is ideal for regular cleaning of washrooms, changing areas, toilets, kitchens and other sanitary areas, saving time and increasing safety compared to conventional cleaning methods.
Features and benefits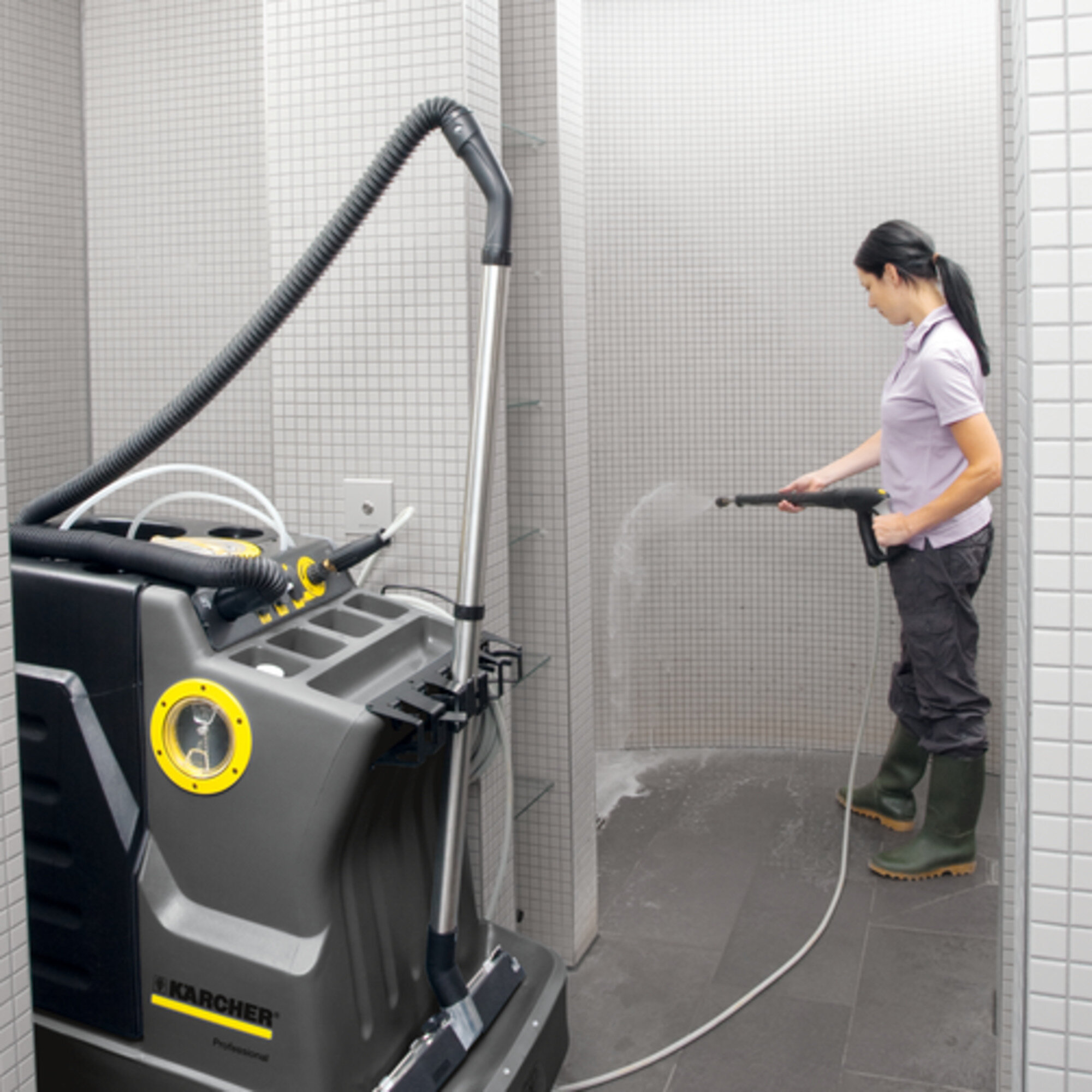 Cleaning with high pressure
Detergent is delivered via high-pressure pump. 15 m high-pressure hose for large action radius. Spray lance with high-pressure nozzle as standard. Can be extended with a wide range of accessories, e.g. foam lance.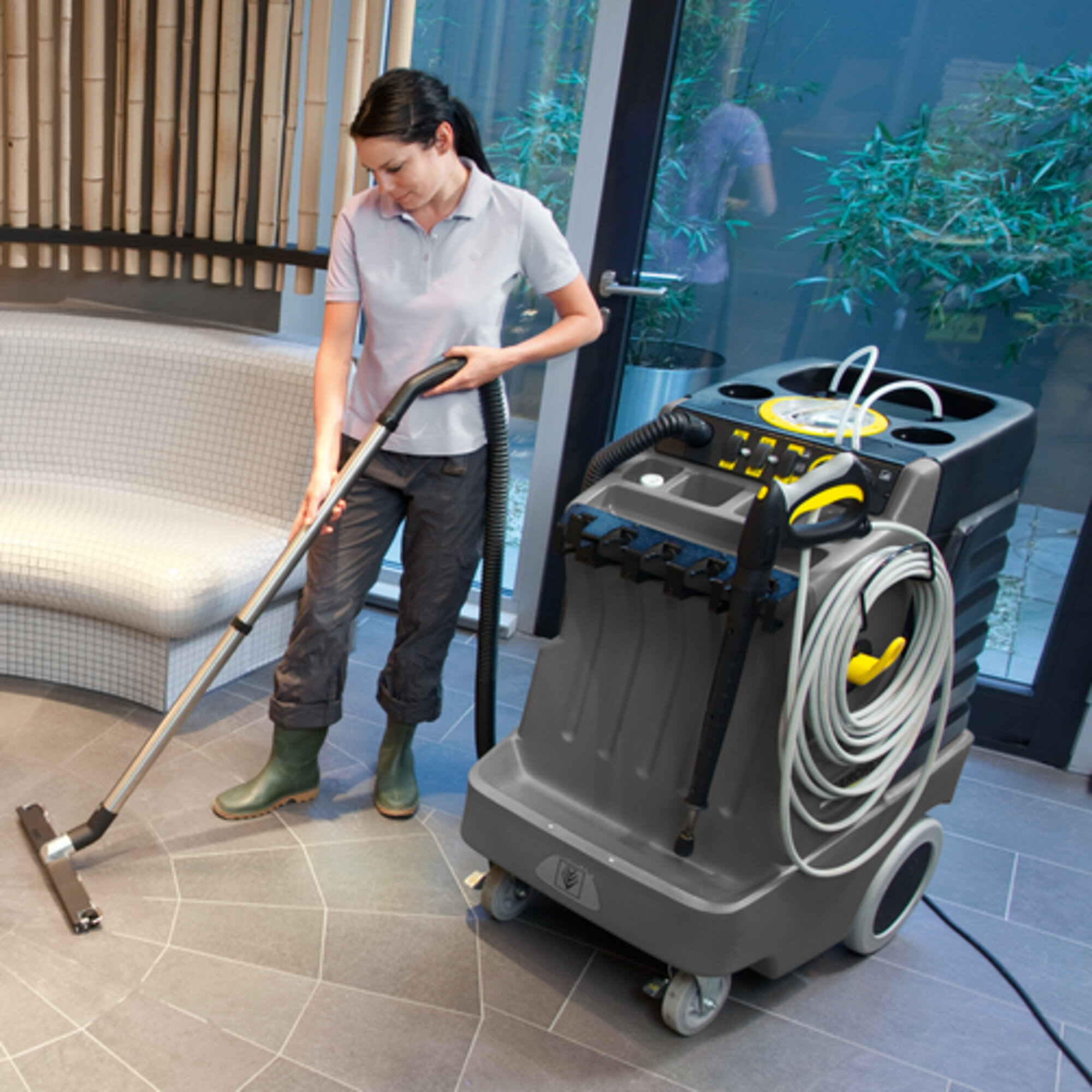 Including vacuum function
The washing water can be removed with a wet and dry vacuum if no drain is available. Can be used by two persons at the same time. Extremely flexible hose for versatile use.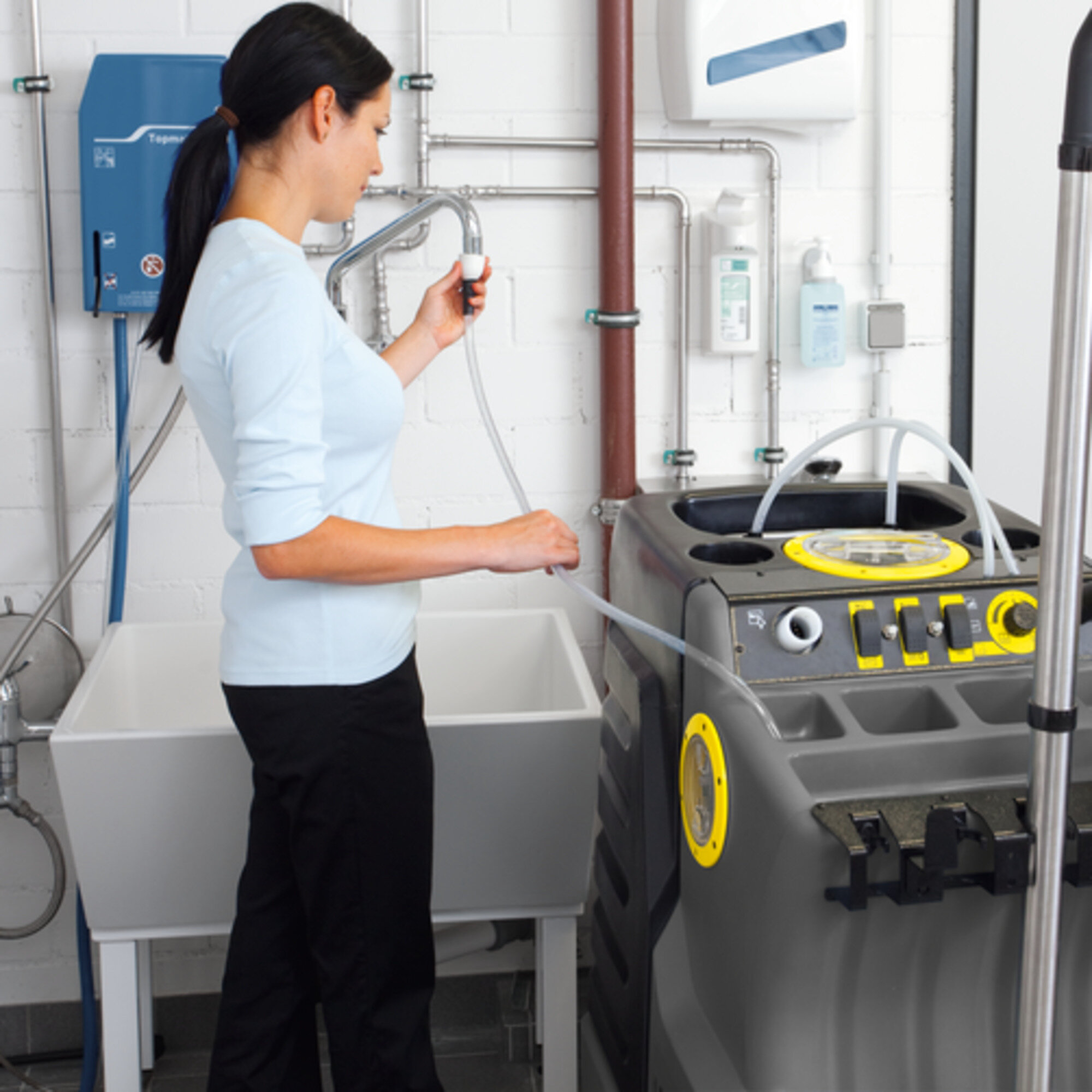 Fresh water always on-board
100 litre water tank. Mobile use, independent of water supply. Includes fill hose for easy filling from the tap.
Detergent perfectly dosed
The AP 100/50 M has on-board storage for two detergent bottles.
Detergent can be added via the dosage selector.
Alternate use of detergent and disinfectant.
Specifications
Technical data
| | |
| --- | --- |
| Tank capacity fresh water (l) | 100 |
| Tank capacity dirt water (l) | 70 |
| Max. Pressure (bar) | 6 slash_vonbis 19 slash_vonbis max. 50 |
| Flow Rate (l/min) | 5 |
| Power rating fan (W) | 1800 |
| Power rating, pump (W) | 370 |
| Voltage (V) | 230 |
| Weight (kg) | 100 |
Equipment
High-pressure hose: 15 m, Food industry version, DN 6, 250 bar
Suction hose
Suction nozzle
Suction Tube: 2 Piece(s), 550 mm, 40 mm, Metal
Trigger gun: Easy-press trigger gun
Spray lance: 600 mm
Switch-CHEM-System