Dry Ice Blasters
It has never been easier: dry ice cleaning combines powerful cleaning performance with maximum protection of surfaces.
Clean metals, plastics, wood, glass or textiles with a flawless result.
Leaves no water residue - perfect for use around delicate areas such as electrical switchboards.
Ideal for car detailing - restore old rusted surfaces back to new!
Brand New L2P Technology - worlds first dry ice blaster that produces it's own pellets!

Uniquely innovative: our IB 10/8 L2P
The world's first and only dry ice blaster that produces its own pellets.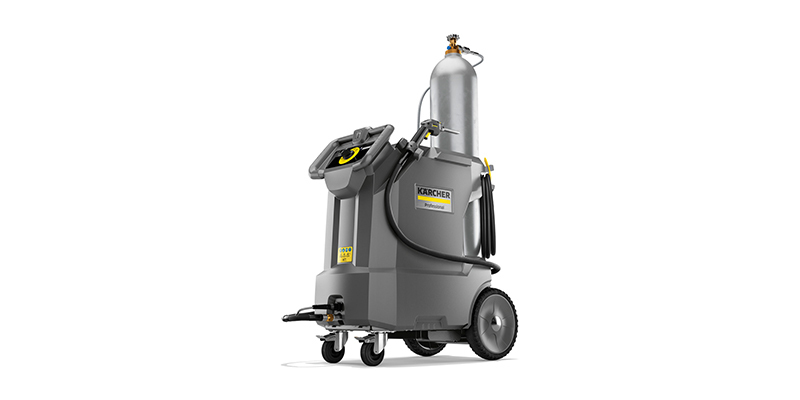 IB 10/8 L2P
Application: irregular, spontaneous
Area/Size: small areas, spot cleaning

Spot cleaning
No dry ice logistics required
Ready to use immediately, no planning or preparation required
Very low compressed air requirement (designed for workshop compressors)
Very small, handy trigger gun, ideal for cleaning in narrow, angled areas
Extremely gentle cleaning of sensitive
surfaces
Cleaning of machines, engines, upholstery and electronic components
To the product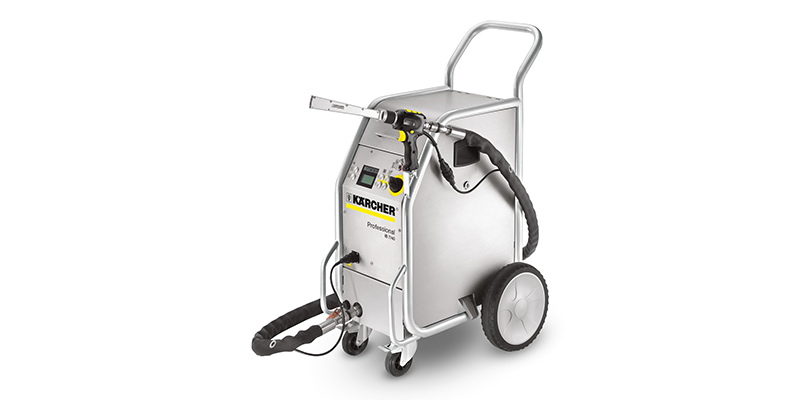 IB 7/40 (Classic, Adv)
Application: regular, planned
Area/Size: small to medium-sized areas

Maintenance cleaning
Very robust industrial machine
Very flexible cleaning at different locations in production
Specially designed for existing industrial compressed air networks
Flexible and versatile, compact, easy to manoeuvre
To the IB 7/40 Range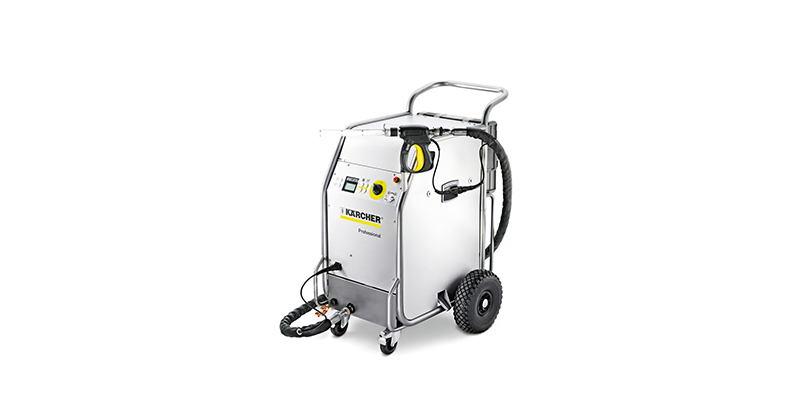 IB 15/120
Application: regular, planned
Area/Size: large areas

Deep cleaning
Very robust industrial machine
High area performance
High blasting pressure for stubborn dirt
Large performance range for diverse tasks
To the product
World First L2P Technology: pellets directly from the cylinder
Advantages of dry ice blasting
Cleaning without dismantling: machines do not have to be dismantled for cleaning. The pellets easily reach into the smallest nooks.
Short downtimes of the machines thanks to fast and effective cleaning.
Environment-friendly cleaning without additional chemicals or blasting abrasives.
Surfaces are not damaged.
No residues: dry ice completely sublimates to CO₂. There are no residues, e.g. blasting abrasives or wastewater.
Dry Ice Blasting For Car Restoration
Dry ice blasting has already established itself as a superior cleaning procedure among specialist vehicle conditioning plants. With the IB 10/8 L2P it is now technically and economically interesting for everyone.
Dry ice blasting has huge technical advantages. And it can be used without hesitation in areas where water is taboo. Think of sensitive vehicle electronics and bodywork on valuable historic and classic cars. With dry ice blasting you can clean sensitive electronics without causing any damage and remove stubborn incrustations without leaving any residues.
Thanks to the high mobility and possible spontaneous use of the IB 10/8 L2P, you can expand your services and practically cover all cleaning tasks in your company. Even tasks which up to now were impossible or could only be accomplished while taking up a great deal of time: removing chewing gum or grease stains, cleaning dashboards and engine compartments. With the IB 10/8 L2P you not only save lots of time, but are protected against possible damage caused by cleaning with water, aggressive chemicals or mechanical tools.
Use in engine compartment and on bodywork:
Deep cleaning of all metal parts: engine, chassis, wheel rims, sealing surfaces, threads, etc. And, of course, also your tools and lifting platforms.
Gentle cleaning of all rubber parts such as hoses, handles, seals, exhaust brackets.
Cleaning of all types of electronic components with maximum safety.
Use in vehicle interior:
Cleaning all textiles and plastics in and at the vehicle: seats, floor mats, roof liner, armrests, vents, dashboards, pedals.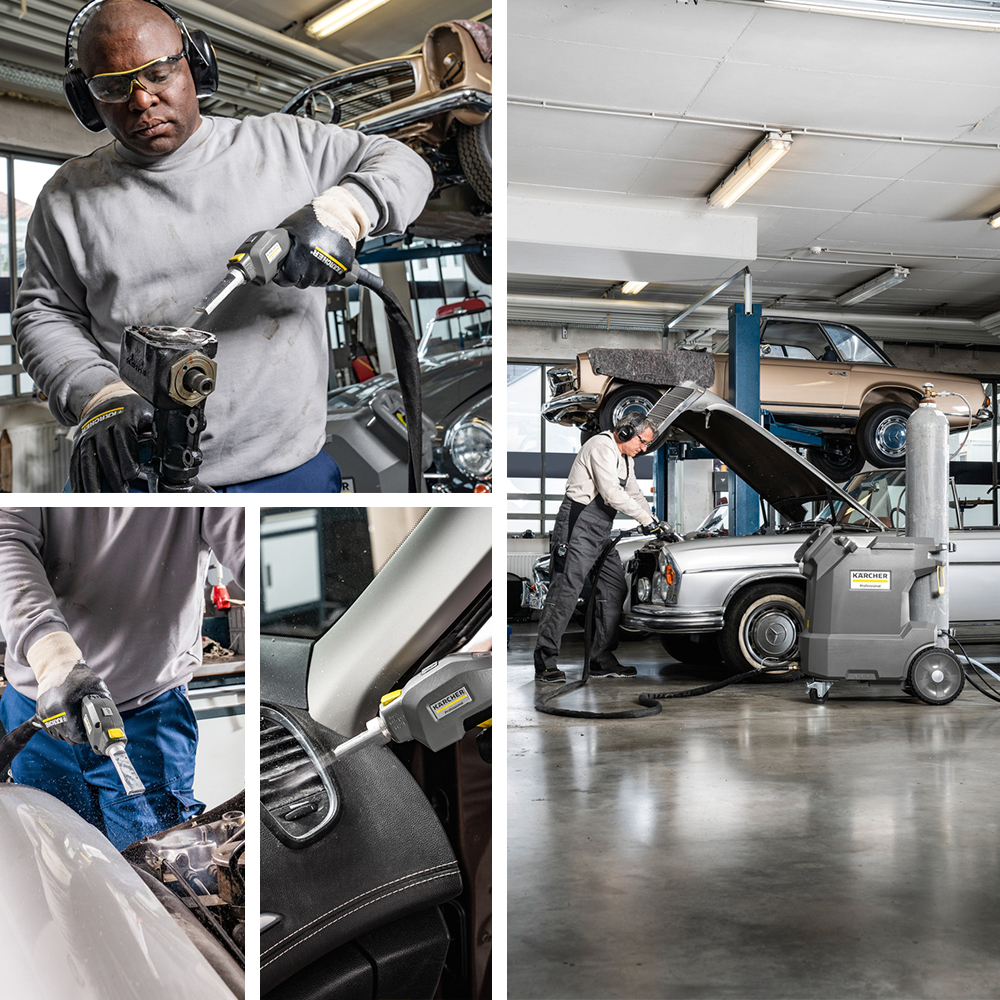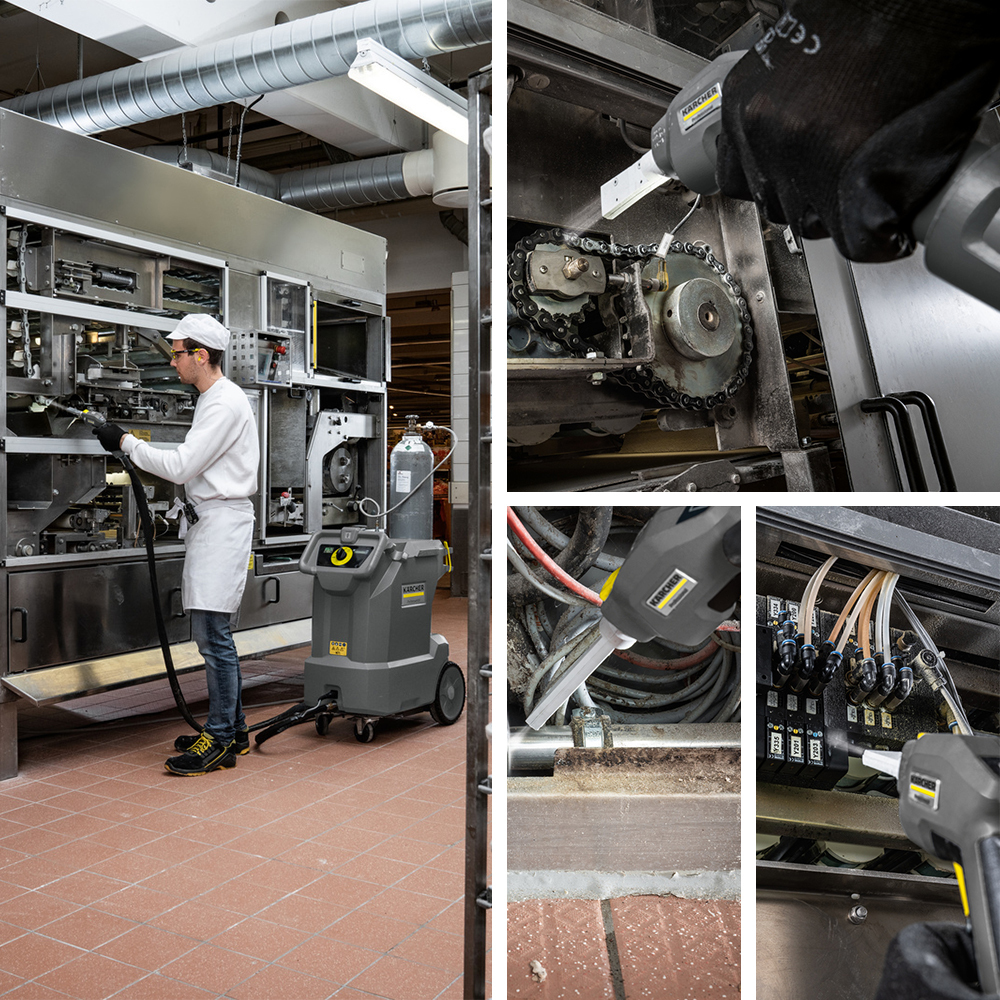 Dry Ice Blasting For Industry & Manufacturing
Cleaning machines during the process, without disassembly and with no downtimes. Industry needs this in order to ensure product quality and clean economically. The IB 10/8 L2P gives you all these possibilities.
Our IB 10/8 L2P is always ready for use straight away, is mobile and can be used independently. And delivers the same performance as traditional dry ice blasters. This means that our IB 10/8 L2P is extremely versatile in industry. Cleaning objects made from different materials and with complex surfaces was an almost unsolvable cleaning problem up to now. It's quite simple with dry ice blasting. As a genuine all-round machine, the IB 10/8 L2P is also the ideal solution for the maintenance and servicing of machines.
Versatile in industry:
Removal of stubborn incrustations on machines, e.g. dough remnants and burnt-in food in bakeries.
Cleaning all kinds of moulds, e.g. in plastic injection moulding.
Cleaning tasks for maintenance purposes.
Cleaning electroconductive parts, e.g. in control cabinets.
Cleaning sensitive sensors.
IB 10/8 L2P removes practically all kinds of dirt.
Use the L2P technology on practically all complex surfaces with different materials: metals, wood, rubber, plastics and textiles. No drying time – ready to use again straight away.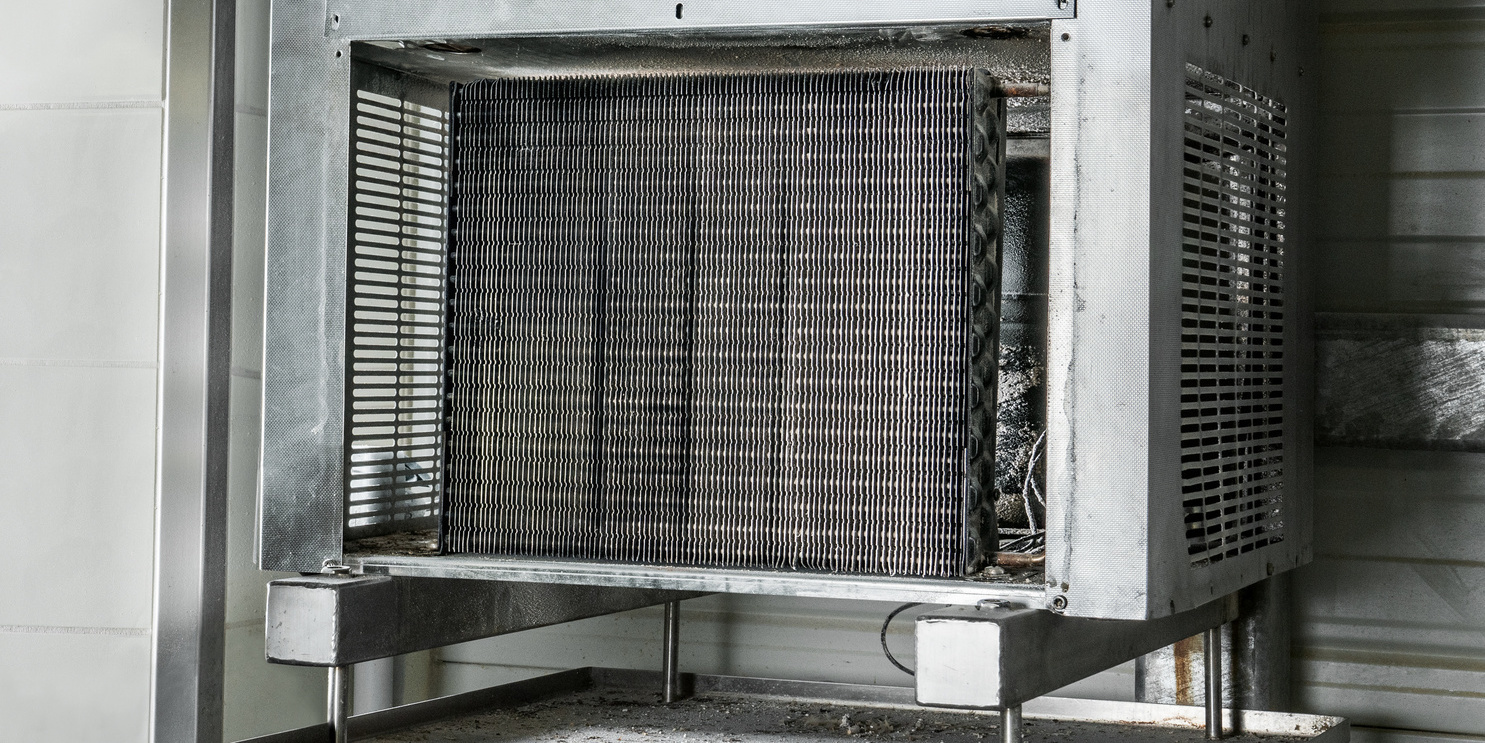 Before
Stubborn dirt settled between the tubes of this radiator. It is difficult to clean the narrow gaps to a satisfactory standard using normal methods. If so, then aggressive solvents have to be used.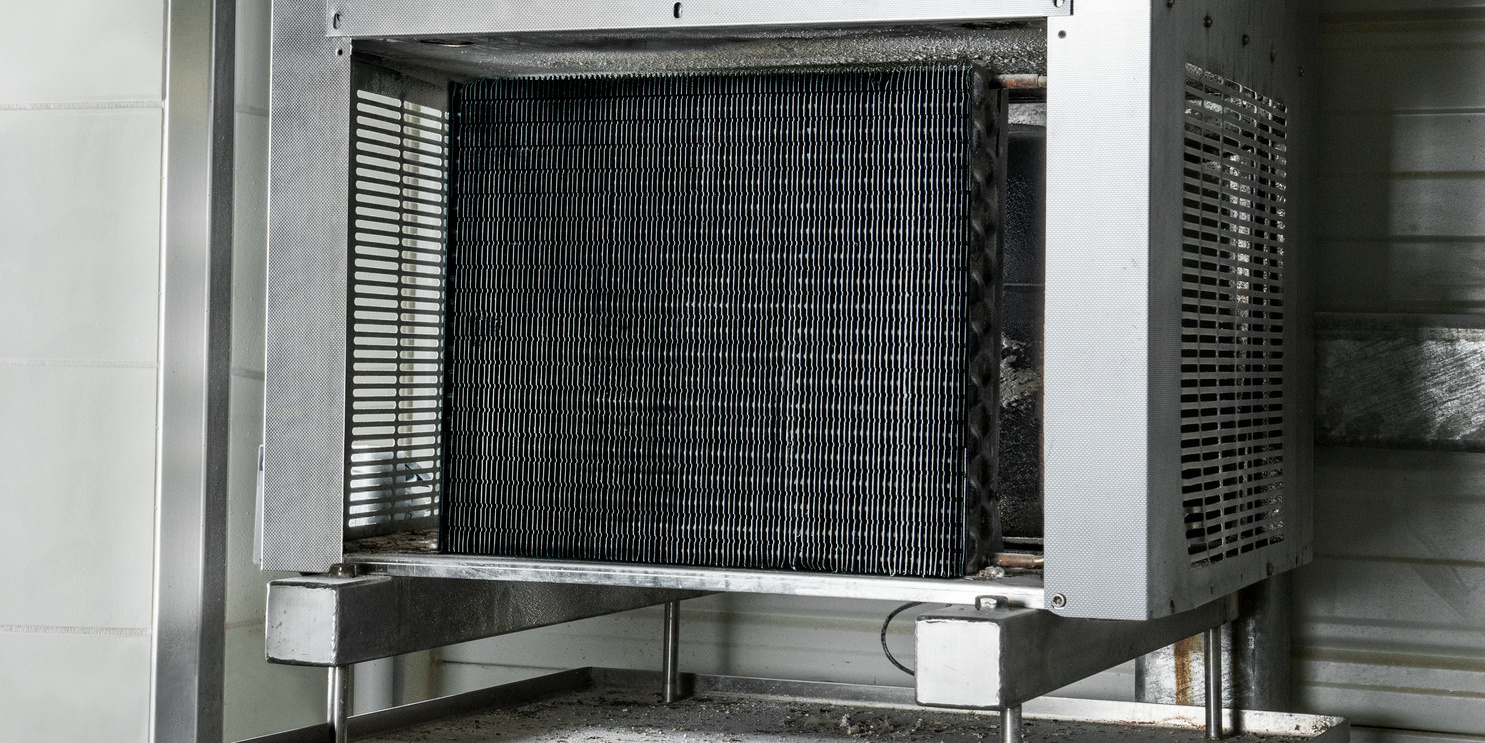 After
With dry ice blasting the dirt is completely dissolved and removed, even in the narrow gaps of the radiators. The surface is not damaged. The result is visibly and functionally flawless.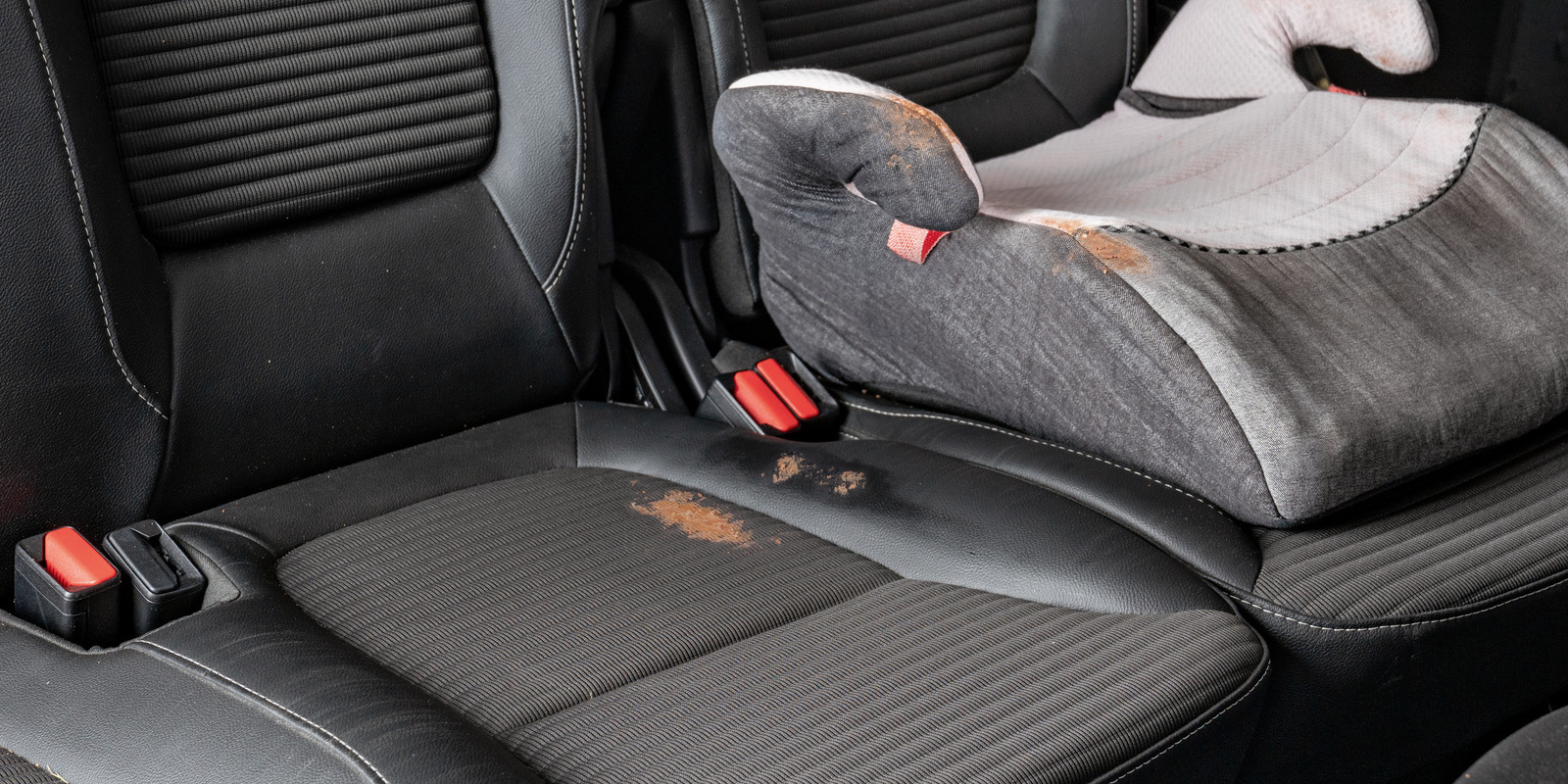 Before
Adhesive, dried-in dirt in the vehicle interior is a real cleaning problem. The surfaces cannot be damaged. Suitable methods and cleaning agents only seldom produce perfect results.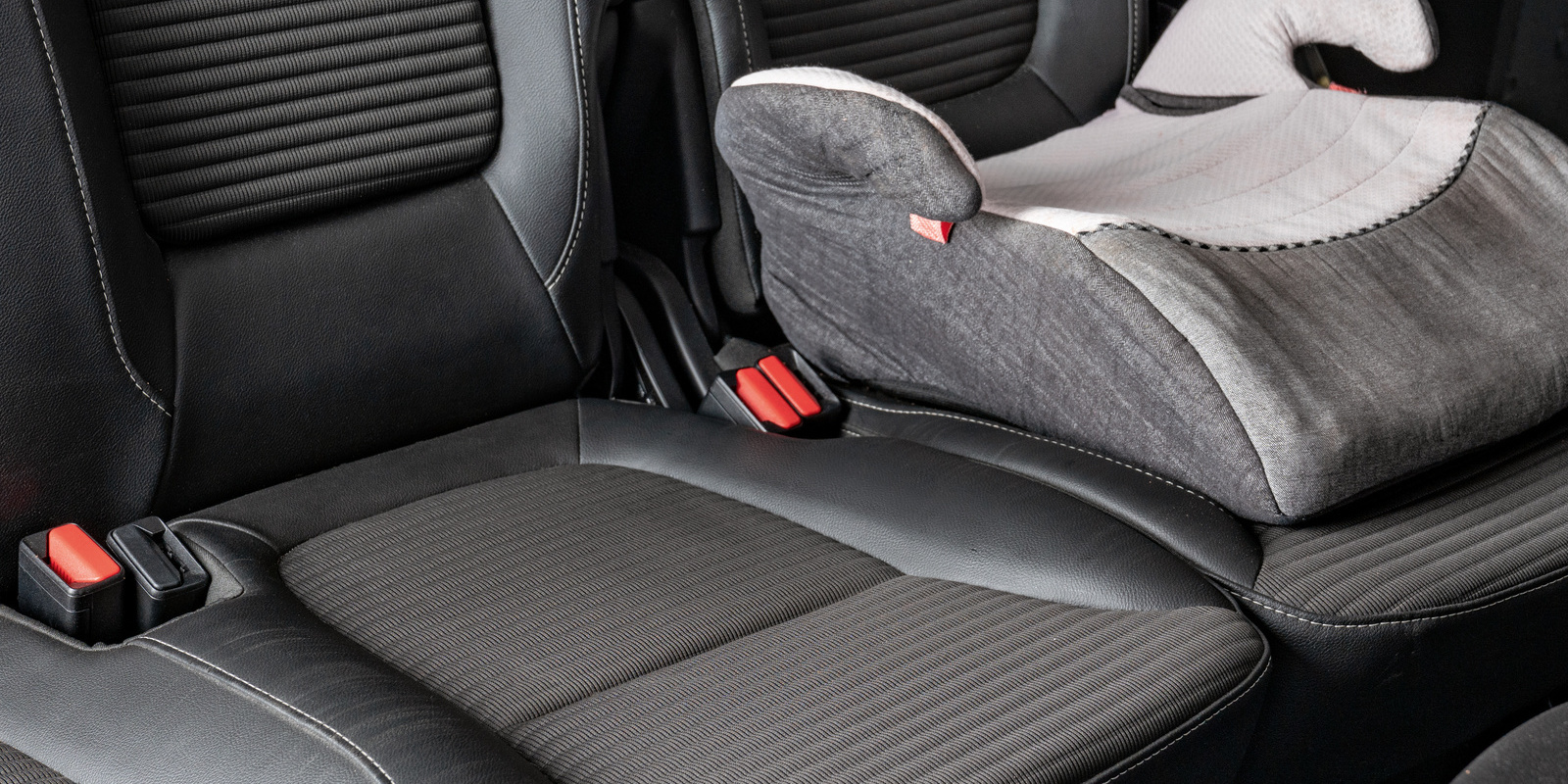 After
Not a bit of dirt left! With dry ice blasting every piece of dirt, even deep down in fabrics, is broken down and removed without leaving any residues. No matter whether it is textiles, plastics or metal surfaces. Without using cleaning agents or water, and no stains.
No more logistical barriers to dry ice cleaning!
Up to now dry ice blasting has not gained widespread acceptance because it was so expensive and time-consuming. These hurdles are now overcome with L2P. L2P is far more economical and can be used simply and flexibly – without logistics for dry ice, without a large compressor, mobile and available at any time without operational planning.
Efficiency from a cylinder
The consumption of liquid CO₂ is between 20 and 60 kg/h and depends on various factors. The power level has the biggest influence. But the ambient temperature also influences the production of the dry ice. At a higher temperature less dry ice is produced per kilogramme of liquid CO₂. The production rate increases at a lower temperature. Finally, the dry ice production is more effective the longer the machine is running. And this also helps reduce the consumption of liquid CO₂.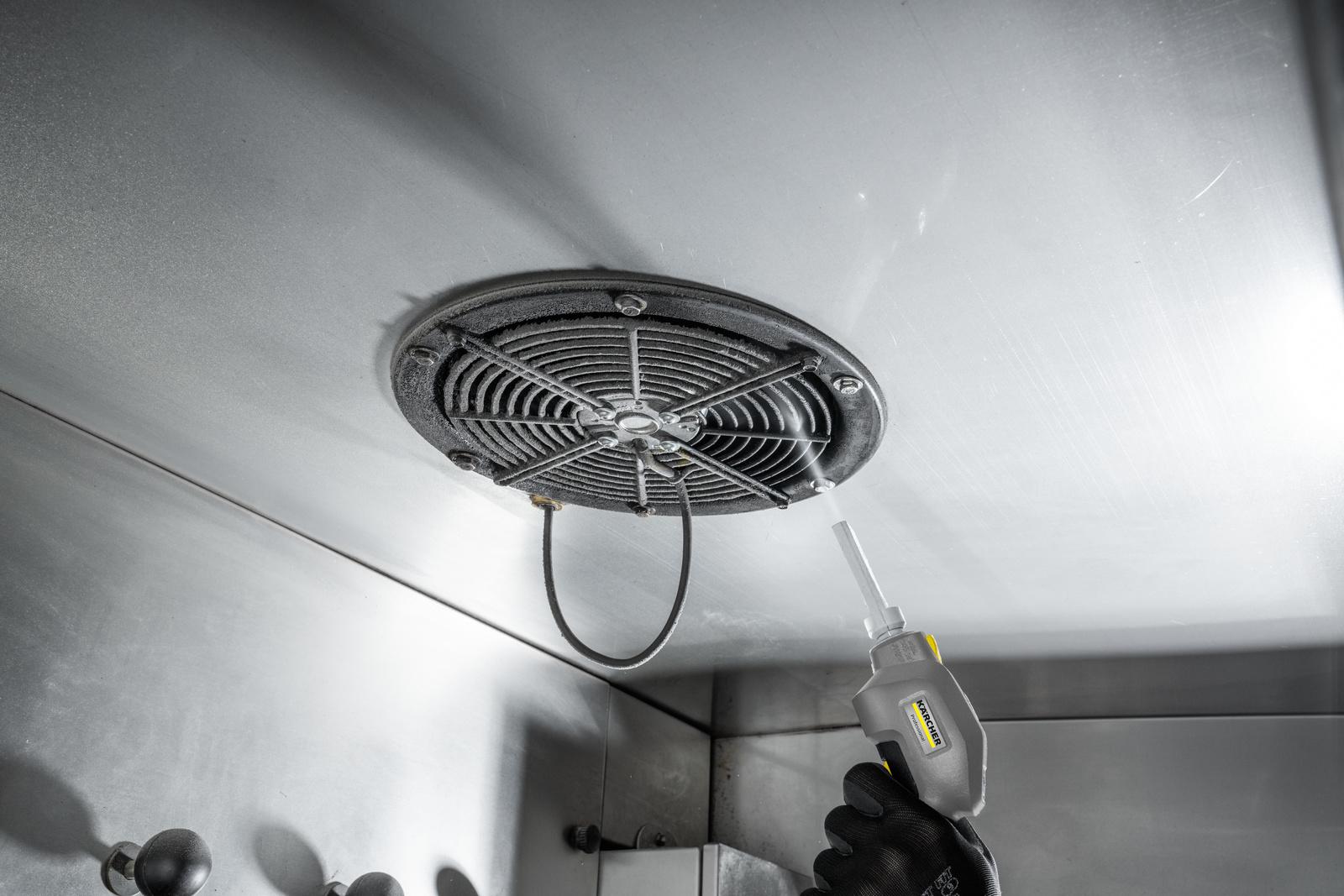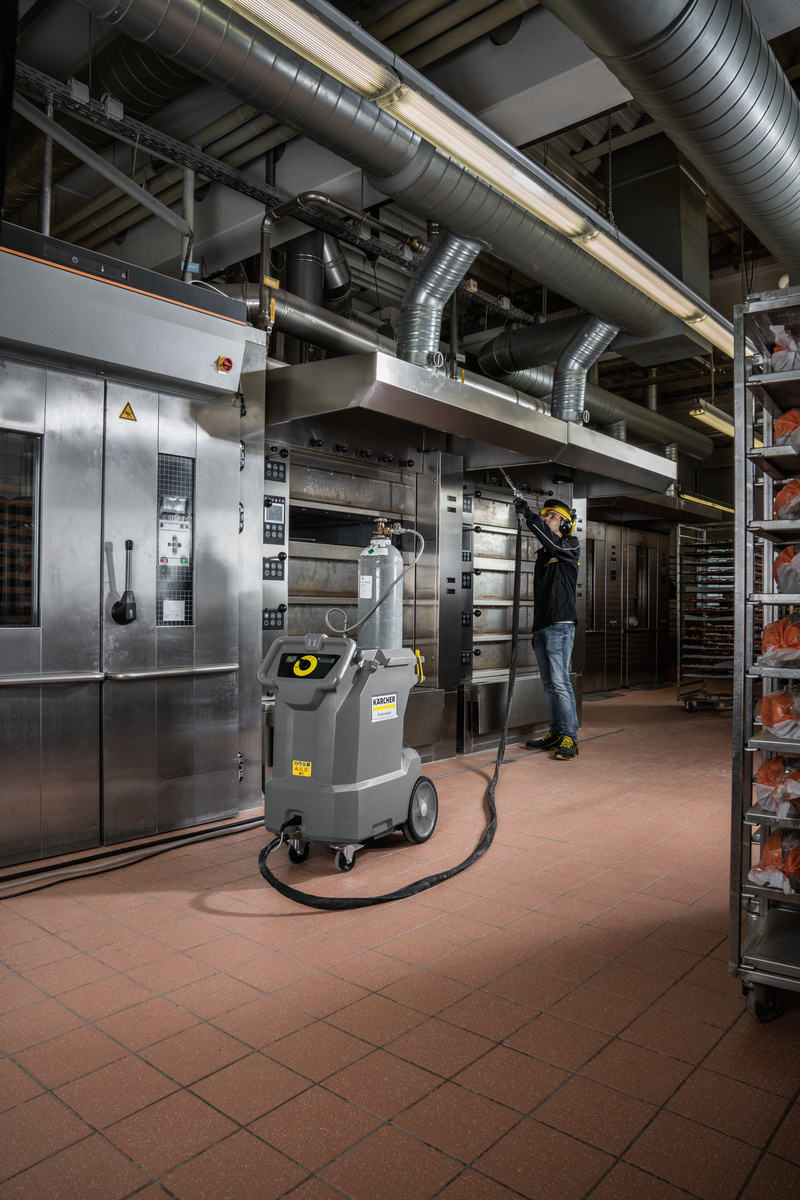 Advantages of the IB 10/8 L2P
Intuitive machine control
The proven EASY Operation operating system is familiar to many users of other Kärcher cleaning machines and permits intuitive operation of the IB 10/8 L2P. The 3-stage cleaning performance allows deep and gentle removal of different types of dirt.
Display
The clearly arranged display enables control of the current operating state at any time and features an elapsed time counter, as well as an air pressure and service indicator. The blasting minute counter provides accurate data for the minute-based billing for internal and external customers.
Assistance systems
Intelligent assistance systems monitor functions such as minimum blasting pressure, temperature of the dosing motor and check whether the exhaust hose is clogged. The trigger gun is monitored for cable breaks and whether the trigger is pulled (e.g. with a cable tie). The IB 10/8 L2P does not start with a pulled trigger. A display provides information on the respective status.
Illuminated trigger gun
The ergonomically shaped, illuminated blast gun can be rotated 90° to the hose. This means that cleaning even under narrow spaces like in the engine compartment is simple, comfortable and safe. The quick-change function and the "Ice on/off" function also simplify use. It is also possible to use compressed air on the cleaning object.
Quick-change function
The trigger gun has a quick-change function for the nozzle assembly. Kärcher EASY!Lock enables quick and easy connection of the blast hose at the machine.
Tray and storage
The required tools and nozzles are always stored directly on the machine and ready to hand in the variable tool tray. The cable and hose are also on separate holders. Utensils such as ear protectors, gloves, cloths, etc., can be stored ready to hand on the Home Base clip rail. In the parking position the blast gun can be conveniently and safely set down at the machine during work breaks or when changing the nozzle.
Variable cylinder holder
Suitable for all common CO₂ gas cylinders from 5 to 37.5 kilogramme filling quantity (incl. loading aid for gas cylinders).
CO₂ drain
The CO₂ that has not been converted into dry ice pellets can be safely drained from the workstation through the integrated CO₂ exhaust hose.
Safe CO₂ supply
The quality of CO₂ cylinders may vary. A CO₂ filter reliably withholds rust particles, swarf, metal and other contamination. The CO₂ then reaches the machine via a robust corrugated metal hose.
Robust chassis
Thanks to the solid chassis with large, robust castors, our IB 10/8 L2P is also easy to manoeuvre on uneven floors. Ergonomic handles facilitate lifting for transportation.