Commercial & Industrial Floor Cleaners and Floor Scrubbers
We offer commercial & industrial floor cleaners to suit every budget.
Our floor scrubbers are available for short-term hire, long-term rental & purchase.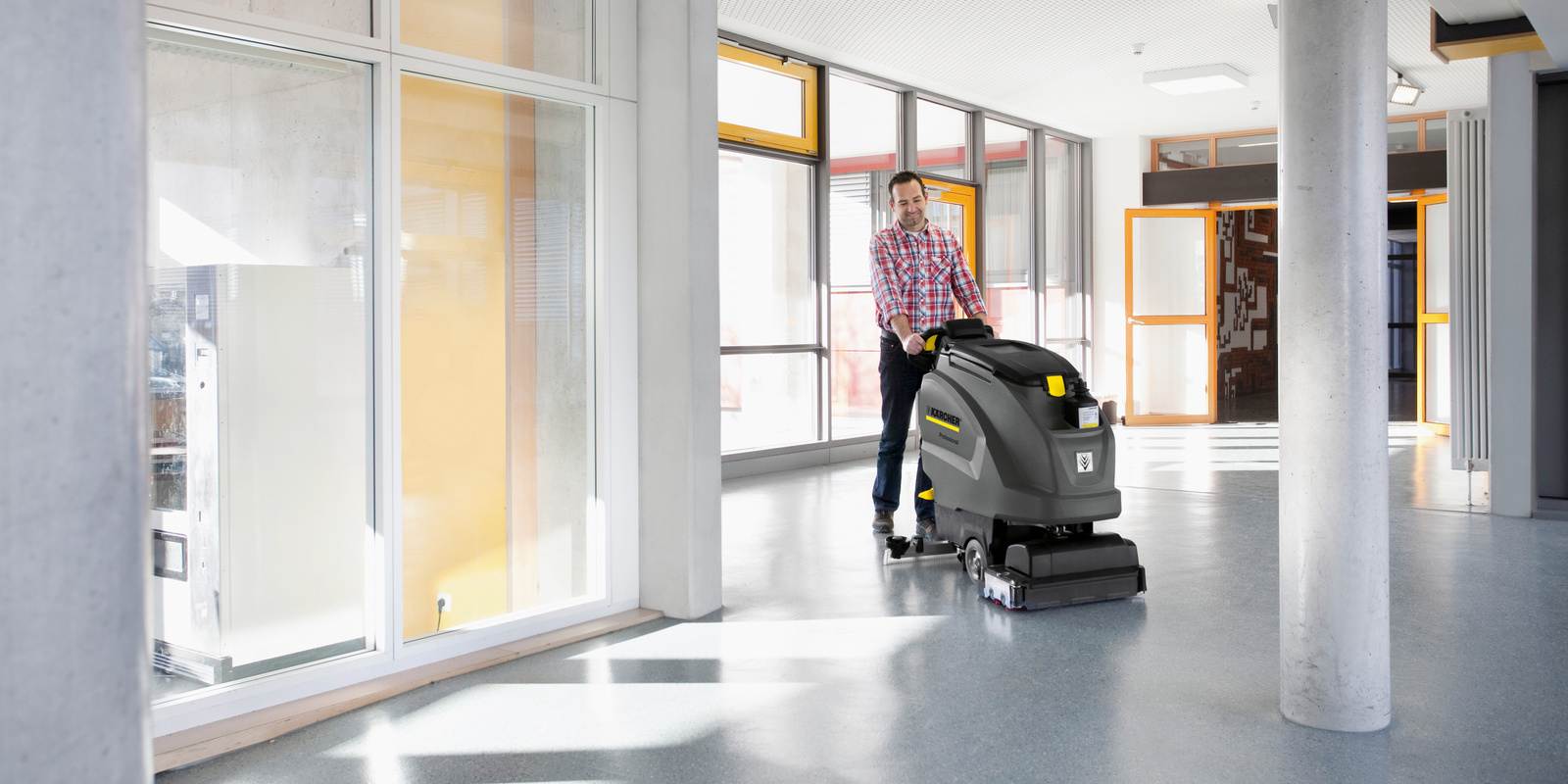 Walk-behind Scrubber Dryers
Clean in tight, cluttered spaces such as corridors, entrance halls or retail halls with our quiet manoeuvrable walk-behind scrubber dryers.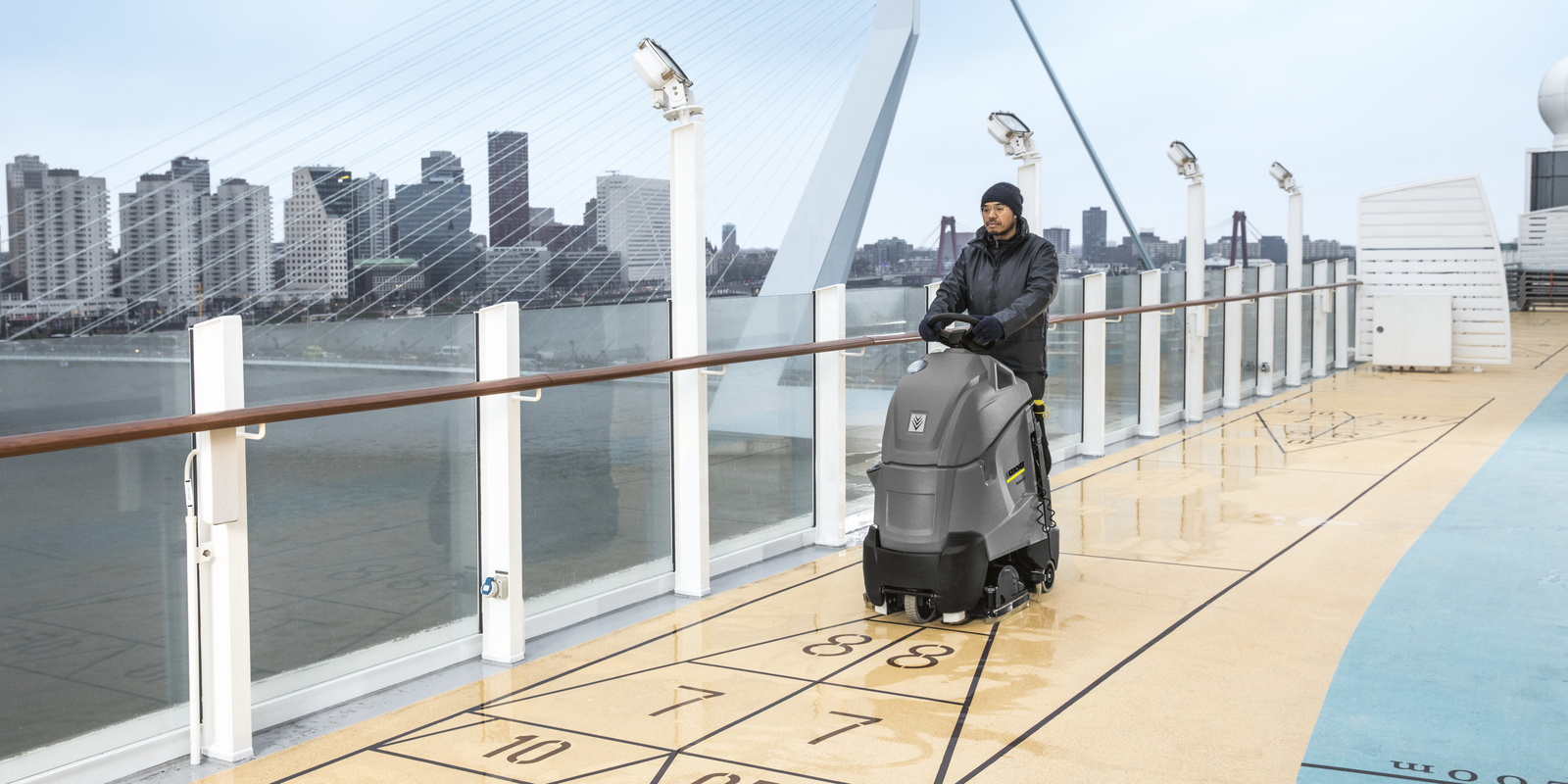 Step-on Scrubber Dryers
Combine compactness of a walk-behind with productivity of a ride-on, our step-on scrubber dryers are highly manoeuvrable and provide great visability to the user.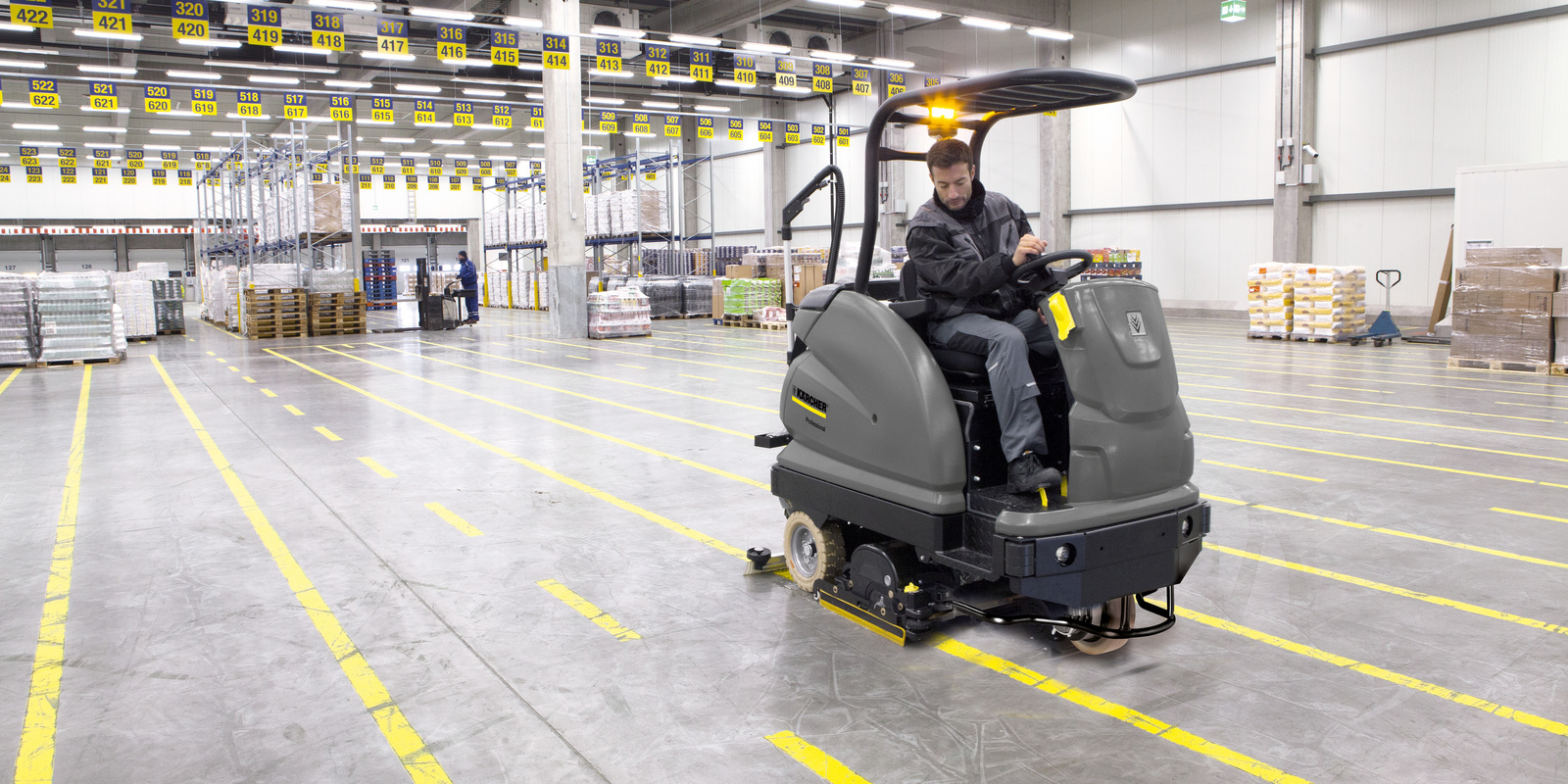 Industrial Ride-on Scrubber Dryers
Suitable for large spaces and capable of cleaning all type of floors. Ideal for industrial application such as warehouses, processing plants & logistics facilities.
What is a Scrubber Dryer?
Kärcher scrubber dryers thoroughly remove dirt, dust and residues from hard floors in a single pass leaving surfaces instantly dry, clean and safe. From maintenance to deep cleaning, polishing & even stripping, Kärcher scrubber dryers ensure health, safety and cleaning productivity are maintained in your business.
KART technology with a rotatable brush head
Kärcher Advanced Response Technology (KART) on selected push Scrubber Dryer's allows the brush head to be rotatable up to +/- 200° allowing you to clean in reverse and at right angles.
Perfect for crowded rooms and tight spaces!
Accessories & detergents for your scrubber dryer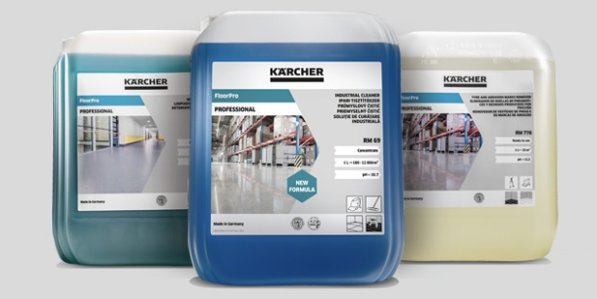 Cut through dirt and grease quickly with our environmentally friendly detergents. We have the ideal detergent for each and every scrubbery dryer.
Developed for the fast and flexible cleaning of small to medium-sized areas like in restaurants, shops, kitchens, hotels and other highly frequented areas heavily-furnished: our push scrubber driers.
The ideal choice for cleaning large, sparsely furnished areas, such as in warehouses and production halls, shopping centres, car parks or airports. Here you also find our combined sweeper/scrubber drier machines.
Whether it's single-disc and polishing machines for hard surface maintenance or solutions for very demanding cleaning tasks, like on stairs or escalators: our other cleaning solutions.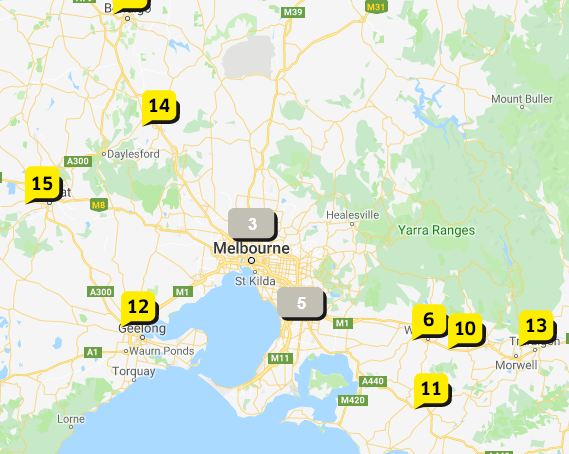 Find a Kärcher Dealer near you
We have a network of Authorised Kärcher Dealer's right across Australia. If you would like to find the closest one to you, you can do so by using our Authorised Dealer search tool here.