Best Way to clean your home and garden
People around the world spend approximately 3 hours and 20 minutes cleaning each week – this is according to a study on global cleaning habits that was carried out on behalf of Kärcher. For a clean home, many a cleaning device or household remedy are called upon. Whether indoors or outdoors: Tips on how to use these correctly can help make your work quicker, and you have more time to enjoy the finer things in life.

Tips for tackling dirt within your own four walls
Cleaning the kitchen, cleaning the bathroom, cleaning living spaces – it is not just when spring-cleaning that you have a lot to do at home. This is because lots of dirt arises over time within your own four walls: Stains on the floor, upholstery and carpets. Pollen, dust and fingerprints on the windows. Food and grease residues in the kitchen. Limescale and soap residue in the bathroom. However, with just a few tricks, the right cleaning devices, cleaning agents and household remedies, you can remove dirt quickly and your home will yet again be hygienically clean.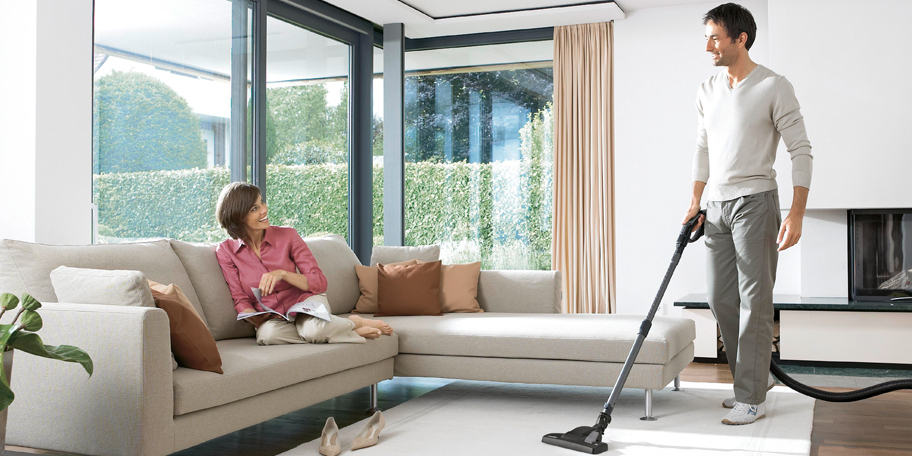 A beautiful carpet makes the home feel cosy, emphasises features, and keeps your feet warm. The textile floor covering not only looks good, but it also improves slip-resistance, and dampens the noise of footsteps. The length of the pile determines how easy or demanding it is to maintain a carpeted floor. For all carpets, regular and thorough cleaning is recommended: This maintains the appearance, increases the lifetime and, furthermore, ensures hygiene, since heavily ingrained dirt is loosened and pet hair and harmful mites are removed.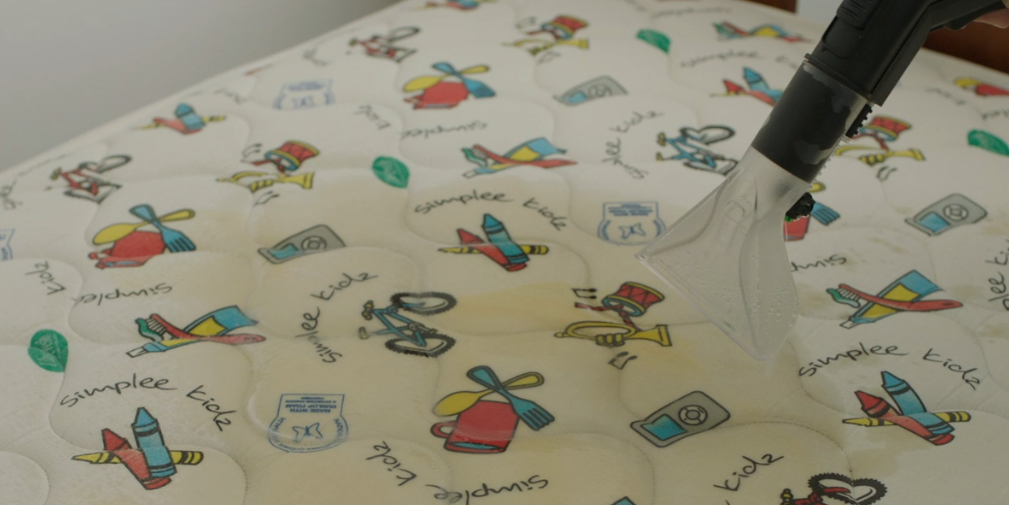 We all know mattresses can be prone to some nasty stains. Kids wee, food scraps and drink spills can all be very tough to get out! Well, there are ways to deep clean your mattress and remove these unwanted stains!
Deep clean your mattress and remove any unwanted stains with the Kärcher SE 5.100 Spray Extractor.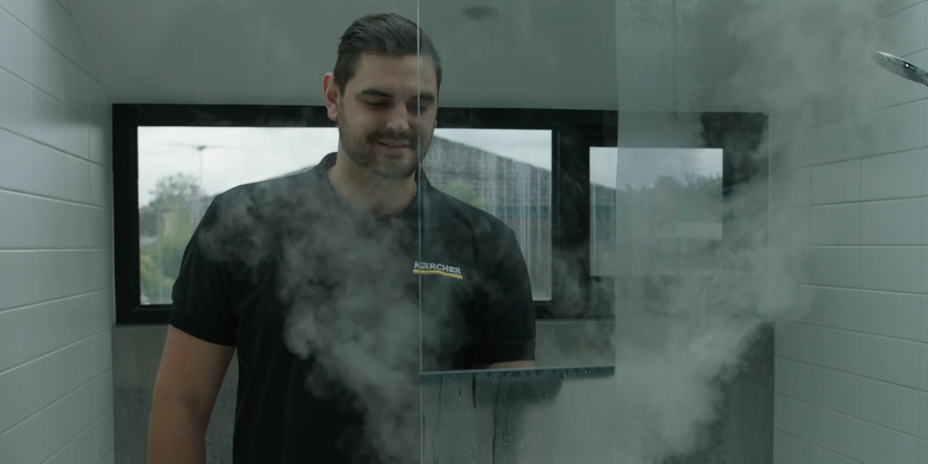 The various sections of the shower such as the tiles, shower screen and handles all require different ways of cleaning to achieve the best results.
Using a Kärcher Steam Cleaner also allows you to kill 99.99% of germs and bacteria and can help easily clean moulded areas!
See our step by step guide along with our instructional how-to video on how to clean your shower with a Kärcher SC 3 EasyFix Steam Cleaner.
We know the inside of the oven such as the walls and the trays can be difficult to clean as food splatters dry and become hard to remove.
We can show you how you can use a Kärcher SC 3 EasyFix Steam Cleaner to clean both the inside and outside of the oven. The beauty of using a Kärcher Steam Cleaner is that it kills 99.99% of germs and bacteria without the use of detergent!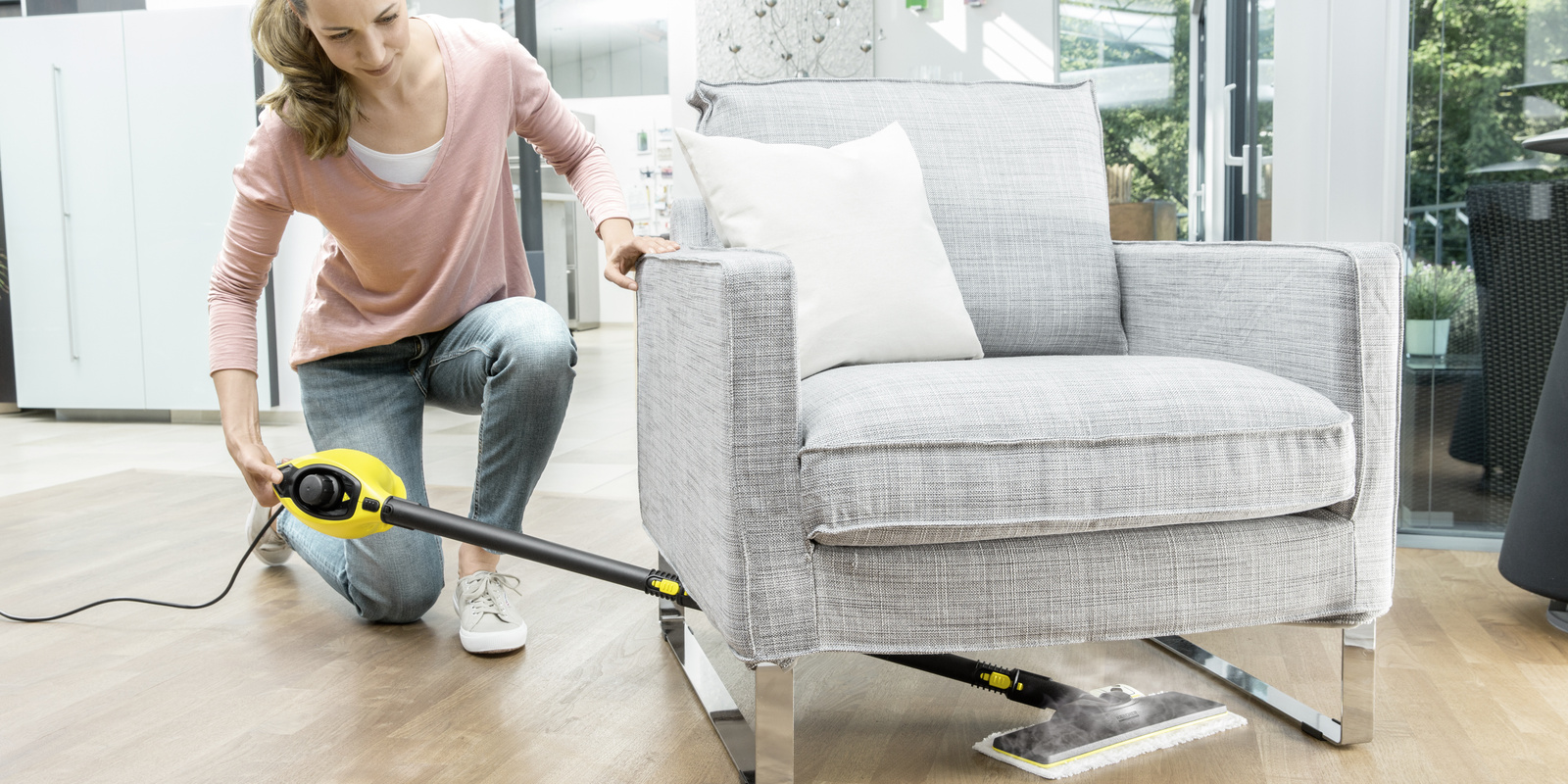 Steam cleaners remove even stubborn dirt quickly and easily – and without any chemicals at all. They ensure cleanliness throughout the home in the most natural way, making them a real alternative to conventional methods of cleaning. Whether in the bathroom, the kitchen or the living room, they can be put to a wide variety of uses. What could be more natural than using the power of steam for big and small cleaning jobs around the house?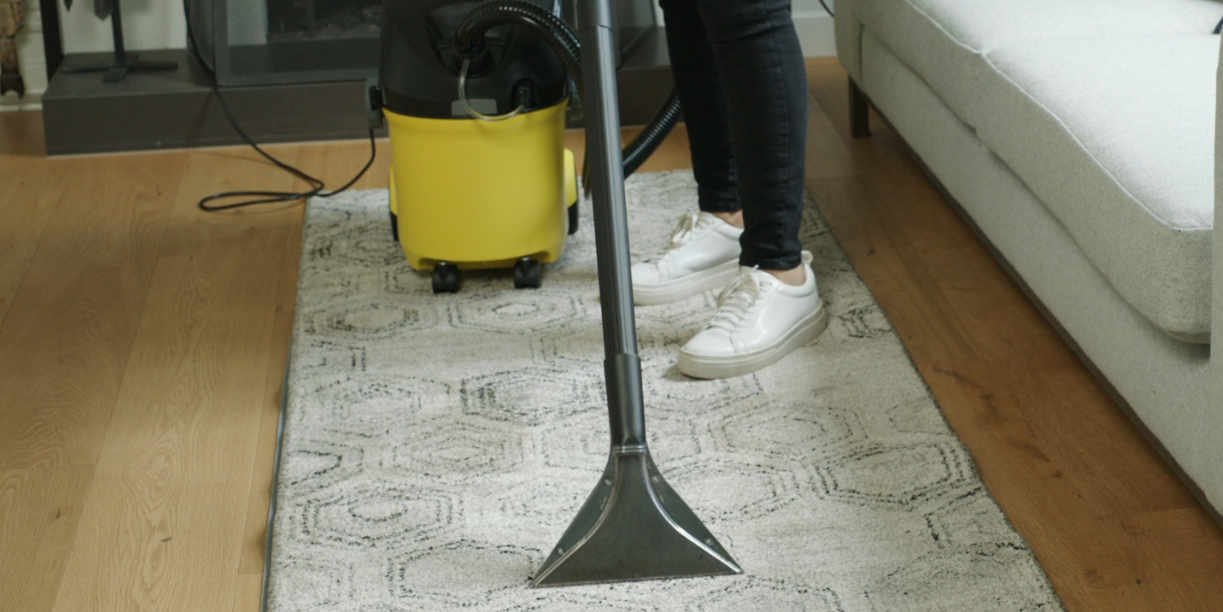 Remove stains and bring back the natural colour of your carpet and rugs with the Kärcher SE 5.100 Spray Extractor.
Over time our carpet and rugs can lose their natural colour as dust and dirt seeps deep into the fibres. Most of us think that new carpet is required when this happens, but this isn't always the case.
By using a Kärcher SE 5.100 Spray Extractor, you can actually deep clean your carpeted areas and bring back the natural colour, leaving your carpet looking as good as new.