Kärcher Battery Power battery platform
Switch between over 10 machines, maximum flexibility with proven Kärcher quality.
Whether it's your couch, patio, driveway, or garden, our battery-powered solution ensures you have the flexibility to tackle any cleaning project.
Discover our Real Time Technology that will never leave you in the lurch
Bring back the WOW to your kingdom. Here, outside the gates of your castle, you're the sovereign – ruler of your kingdom, conqueror of weeds. You reign masterfully over your little kingdom, shoring up the splendour of your garden with the help of powerful, battery-powered Kärcher garden tools and cleaning devices. Thanks to Real Time Technology, an overview of the remaining run time in minutes is available at any time. Make your lawn, hedge or tree maintenance your crowning glory. Bring back the WOW. With Kärcher battery power.
The unparalleled Kärcher Real Time Technology provides users with the best possible information. Unlike conventional LED displays, this technology provides a detailed display of the operating status and charge level.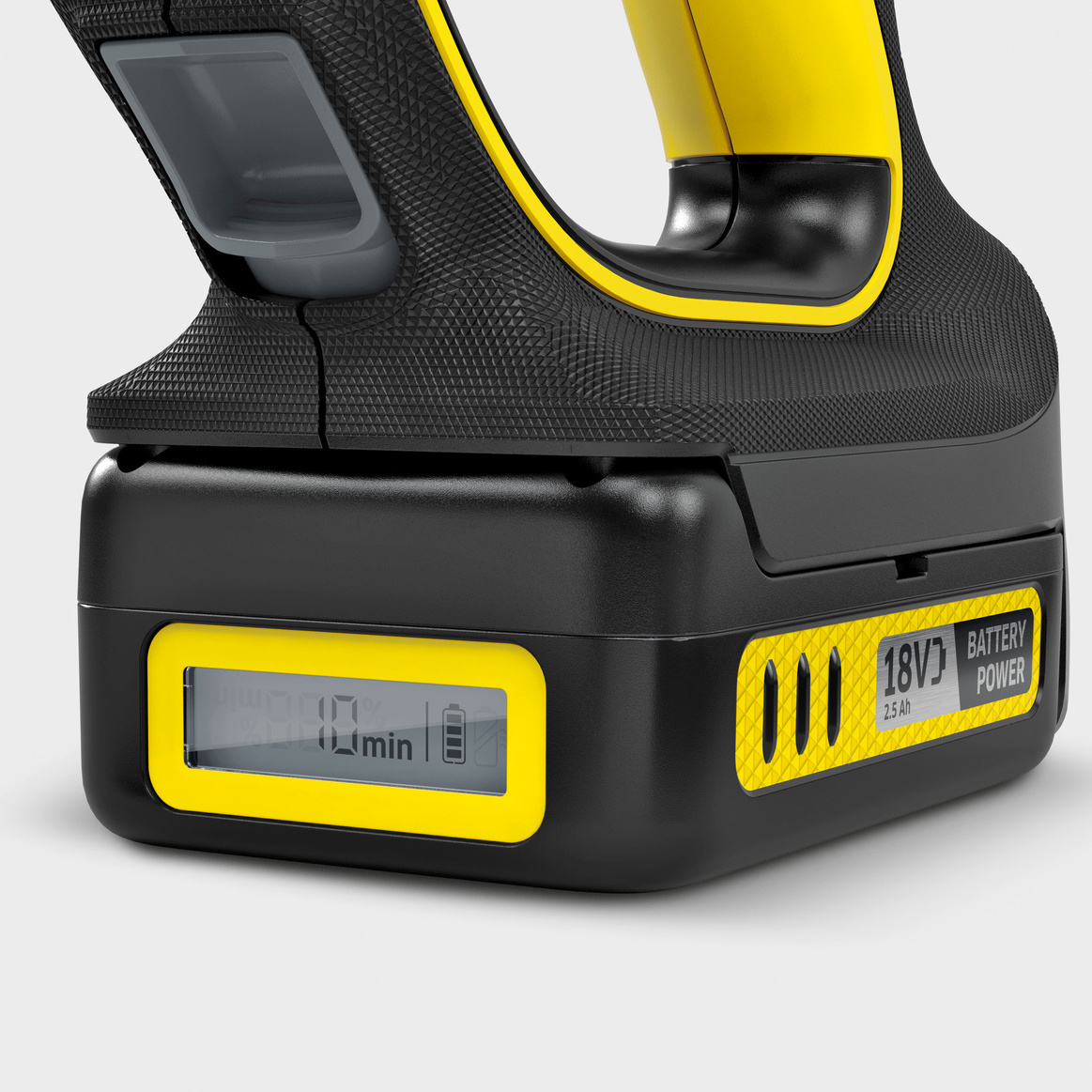 Remaining run time in minutes
Users are provided with continuously updated information regarding the remaining run time during use and therefore know when the battery needs to be changed or charged down to the minute. The run time is adjusted to match the specific device.
Kärcher Battery Power features
Spray water protection, automatic storage mode, intelligent cell monitoring, efficient temperature management: these are just some of the many features that set apart all Kärcher Battery Power batteries on the 18 V and 36 V battery platforms. Find out about the particular features and advantages of Kärcher high-performance lithium-ion batteries.
Products on the Kärcher Battery Power battery platform
Whether for garden maintenance or in cleaning devices, the 18 V and 36 V Battery Power batteries can be used in a wide variety of Kärcher products. Learn about the devices and find the right product for your battery.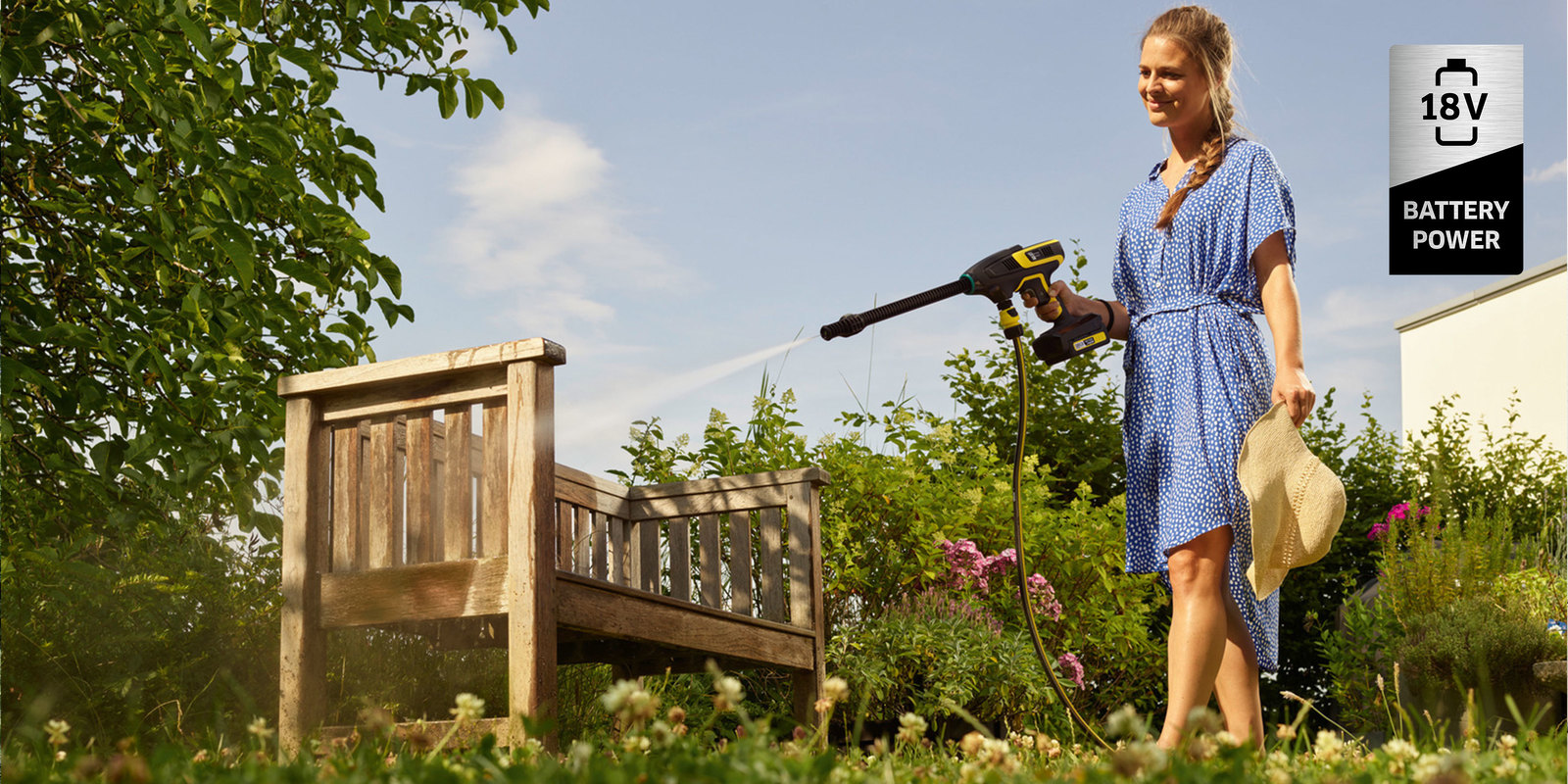 Handheld cleaner
Connect the hose and you're ready to go: with the innovative Kärcher battery-powered medium-pressure washers with 18 V Kärcher Battery Power exchangeable battery for quick, versatile intermediate cleaning in and around the home, without the need for a power connection.
GO TO BATTERY PRESSURE WASHERS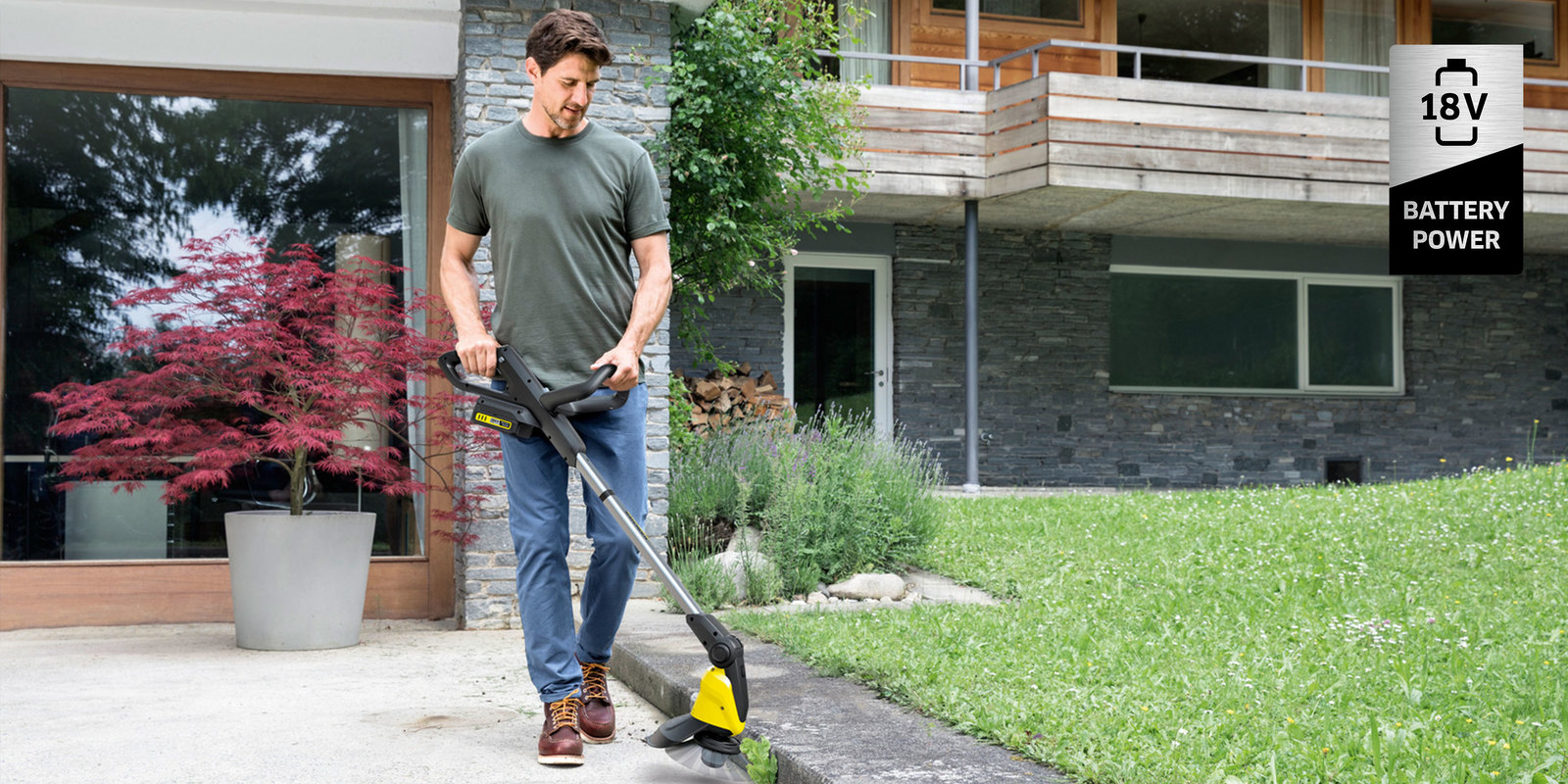 Battery weed remover
No weeds can flourish when this battery weed remover gets to work. Dry moss and weeds can be eliminated effortlessly at the surface without causing back pain.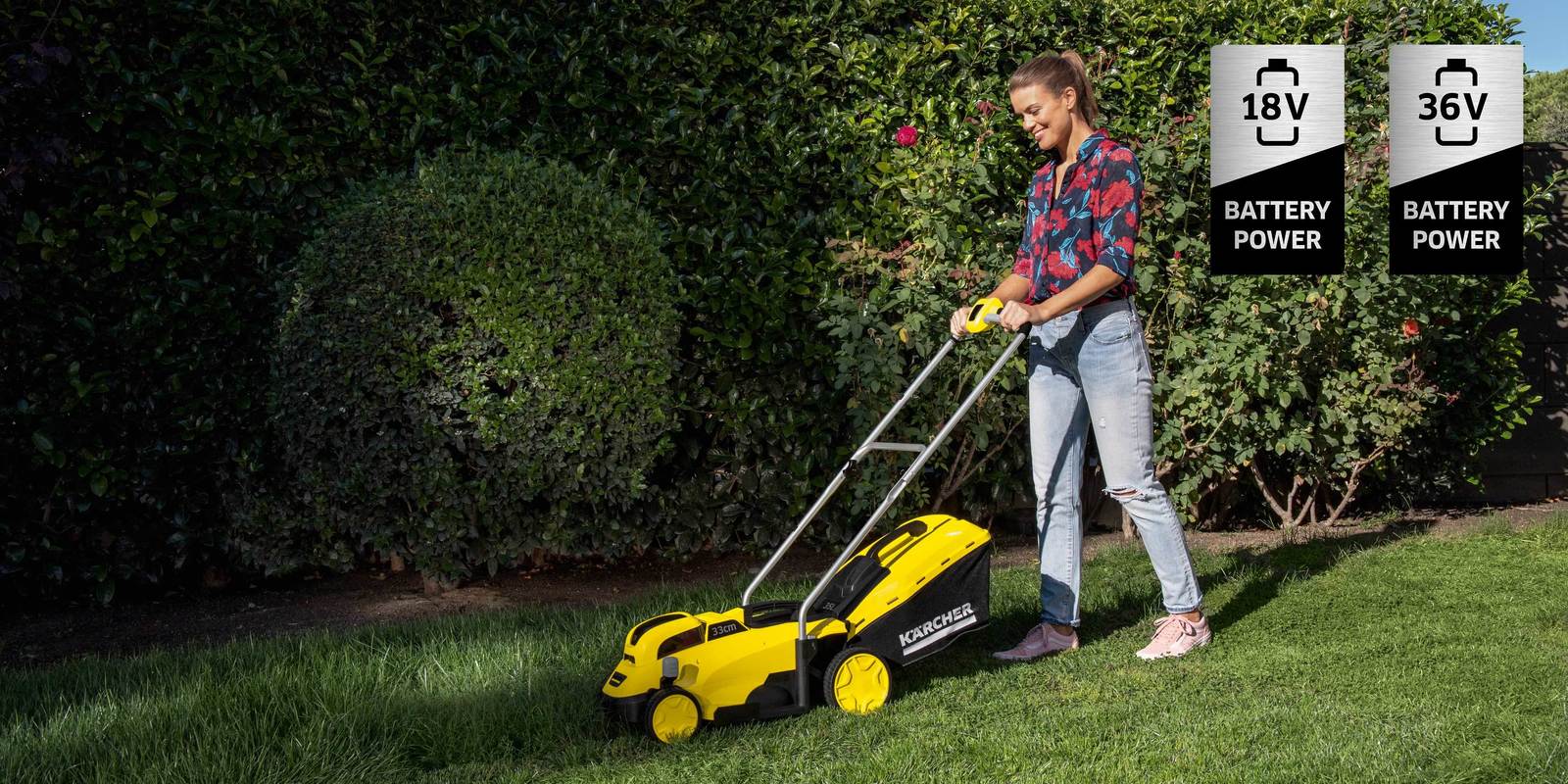 Battery lawn mower
The manoeuvrable 18-volt lawn mowers are especially suitable for small to medium-sized lawns. For larger lawn areas, the powerful 36 V lawn mowers are the ideal choice.
GO TO BATTERY LAWN MOWER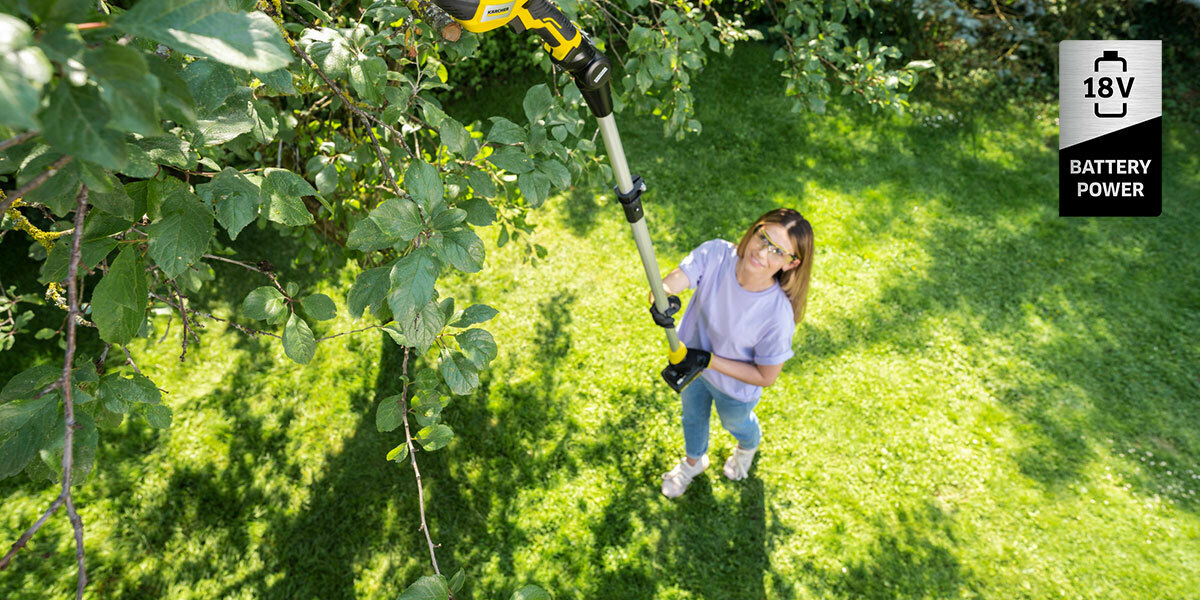 Battery tree lopper and pruning saw
Effortless tree maintenance even with hard-to-reach branches. Not a problem with the battery tree lopper or the battery pruning saw from Kärcher.
GO TO BATTERY TREE LOPPERS AND PRUNING SAWS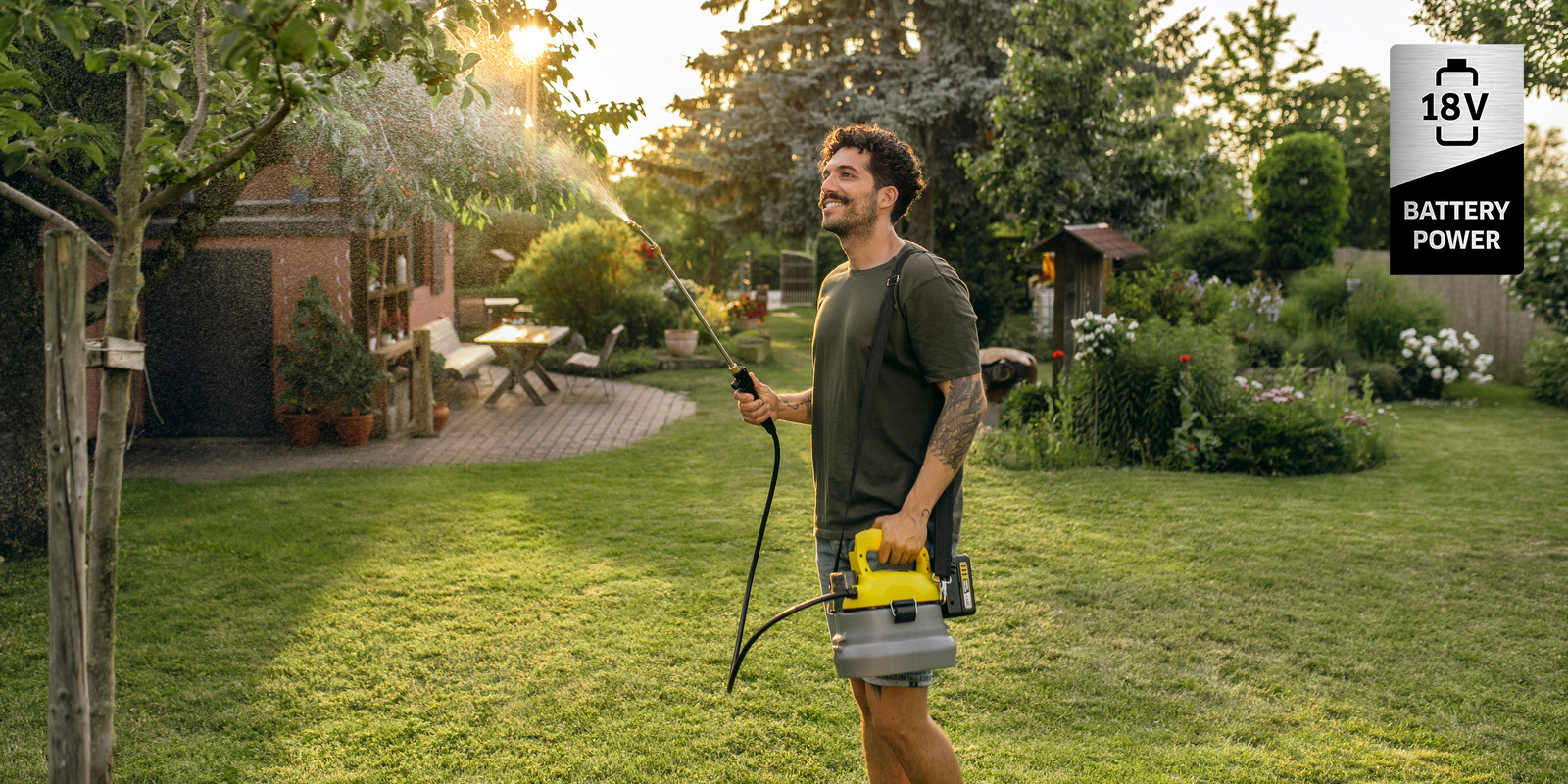 Battery pressure sprayer
Whether it is fertilising, eliminating pests, tackling weeds or watering small seedlings, the PSU 4-18 is the perfect all-rounder in the garden with its spray mist.
GO TO BATTERY PRESSURE SPRAYER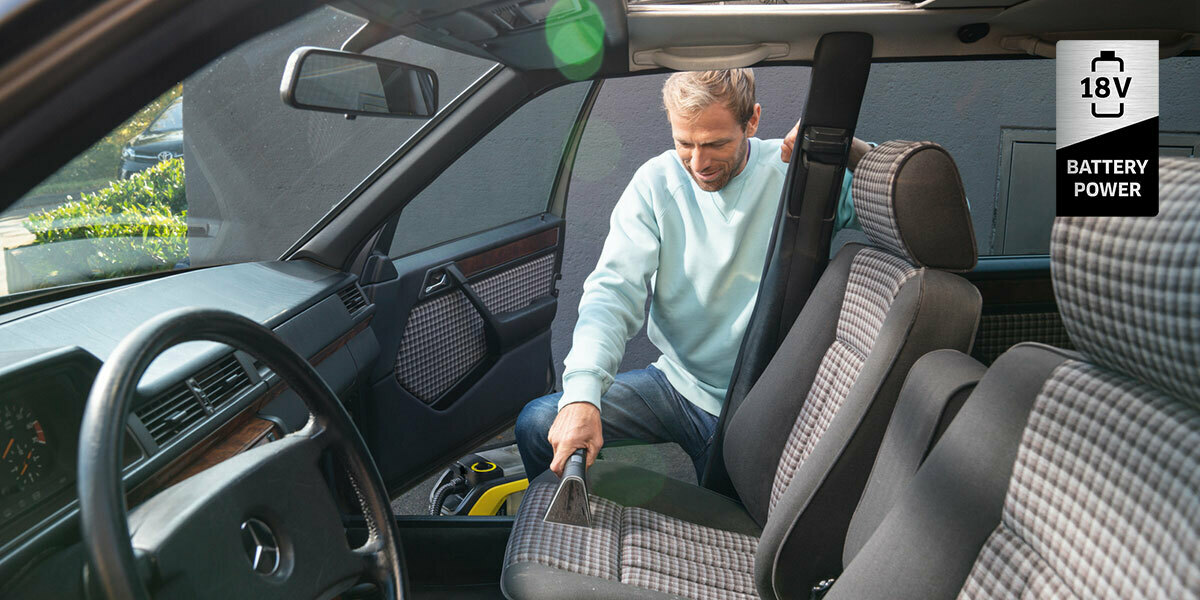 Battery spray extraction cleaner
When the proven Kärcher spray extraction technology meets the 18 V Kärcher Battery Power battery platform, flexibility and possible fields of application are almost infinite. With it, you can loosen and remove even deep-seated dirt efficiently and fibre-deep in one step.
To the battery spray extraction cleaners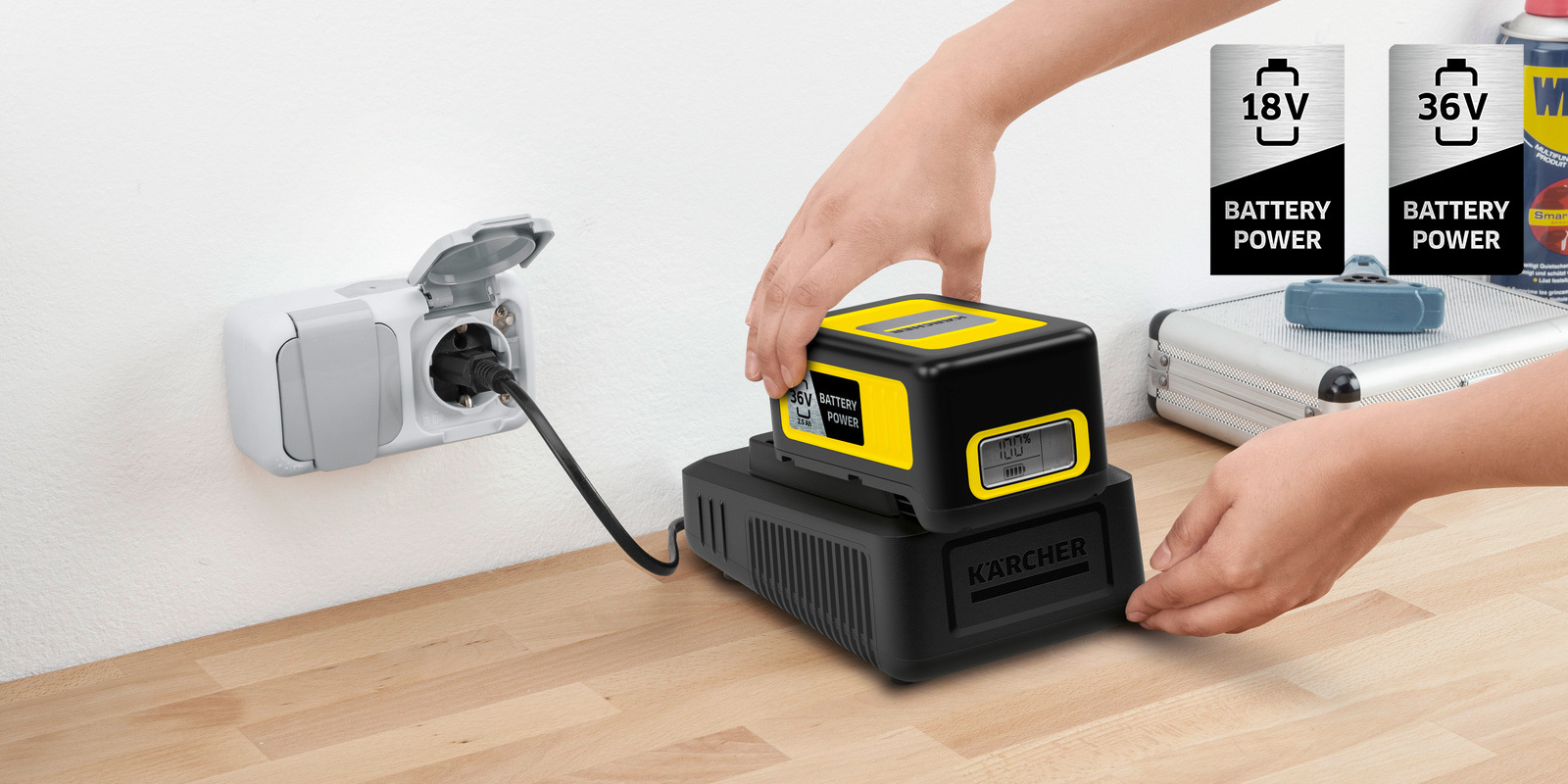 Batteries and battery chargers
Need more power? Here are the corresponding fast chargers and batteries for different capacities. To make sure the garden tools and cleaning devices in the Kärcher Battery Universe are always fully charged.
GO TO BATTERIES AND CHARGERS