Vehicle Cleaning Systems
Kärcher offers turnkey solutions for those looking to install car & truck wash systems.
Both automatic & manual wash systems available.
Kärcher gantry car washes are economical and environmentally friendly. For service stations, car dealerships, wash centres, shopping centres and supermarket chains.
With a system programme for commercial vehicle cleaning, Kärcher provides for all different vehicle types and requirements.
Whether wash centre or service station: customised self-service washing plants from Kärcher cope with all demands.
Clean cars and HGVs economically.
Our flexible concept is perfectly tailored to your specific requirements – from planning to the individual design. Kärcher has been a successful manufacturer of washing bays for decades. Our experience as a manufacturer of washing bays and thousands of installed systems offers the security of having Kärcher as an experienced partner. Our washing bay team will be happy to advise you!
Satisfaction right from the start: Kärcher system solutions.
For car dealers, service stations, investors and washing centres, Kärcher ensures satisfaction right from the start. Kärcher offers sophisticated system solutions for every application and every operator, with outstanding quality and cost effectiveness. That's something you can always rely on – and has been the case for 80 years.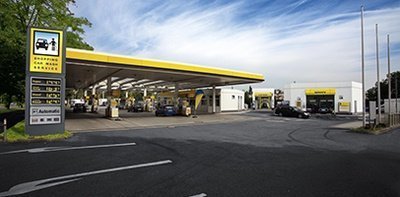 ---
Purchasing Kärcher washing bays – a worthwhile investment.
The process of constructing a new Kärcher washing bay or tunnel begins with an extensive customer consultation, during which both a site and profitability assessment are carried out to determine the optimal size of the facility and/or equipment. The new washing bay is then configured and planned according to your specifications. Whether you would like to purchase a gantry car wash, self-service washing bay or commercial vehicle washing bay, we will assist you with preliminary enquiries, as well as planning applications and water permits, and put your individual washing bay project into action. This includes the full planning process and implementation. Your turnkey system is constructed according to your requirements. We work with experienced partners to deliver the highest quality. We will also assist you, when necessary, with financing your Kärcher washing bay.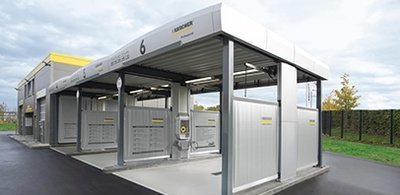 Support even after initial start-up
Even after the actual planning and construction of your Kärcher washing bay, we are on hand to provide our customers with operator and operation assistance, technical familiarisation and training, customer service and marketing assistance to ensure that you receive maximum returns on your washing bay.
Specialised Projects
We recently partnered with Linfox to build a specialised truck wash in the Pilbara in WA tailored to their needs.
These road trains can pick up hundreds of kilos of dust and dirt every journey. Our truck wash managed to reduce their average wash times from 5 hours to 15 minutes.
Watch the short story here.
---
How do I start the process of building a Vehicle Wash?
We offer free site surveys to ensure your worksite is fit for installation and also to talk you through the entire process.
If you would like to arrange the free quote & site survey, please use the link below.
Alternatively, you can contact us on:
Telephone contact:
Tel.: 1800 675 714
Email contact:
sales@au.karcher.com