PRESSURE WASHERS
Kärcher's Pressure Washer range is ideal for cleaning cars, decks, pavers & many other outdoor areas.
Save up to 80% water vs. a garden hose.
Patented pump technology for long lasting pressure washers!
Patented nozzle technology for a wider cleaning area - get the job done quicker.
Industry leading warranty.
Largest accessories range on the market.
Where can I use my Pressure Washer?
The beauty of Kärcher Pressure Washers is that you can use them on almost any outdoor area around your home for cleaning!
Below are just some of the areas you can use your Kärcher on.
Save up to 80% more water with your Kärcher
Did you know that using a Kärcher Pressure Washer uses up to 80% less water compared to a garden hose? Watch our water savings experiment video here to see the proof!
This means you don't have to miss out on using your high pressure cleaner even if you're in areas effected by Stage 2 water restrictions.
A Kärcher pressure washer can actually syphon water out of a bucket or a rain water tank to clean up around the home. A suction hose can be used to extract water out of the bucket and be used by your unit.
Most rain water tanks have standard tap fittings. You can connect your Kärcher pressure washer to it with a garden hose as you normally would with a mains tap. If your tank doesn't have a tap fitting, you can also place a suction hose into the top of your tank and syphon water as you would from a bucket.
Not only do these methods allow you still be able to use your Kärcher during water restrictions, but they actually save the water while doing so, meaning you can clean smart!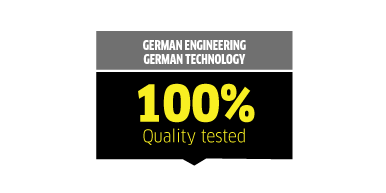 100% of our pressure washers are quality tested before they leave the factory.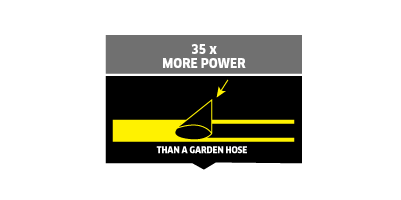 Water is usually supplied at 4 bar out of a garden tap, Kärcher power washers can provide up to 160 bar pressure.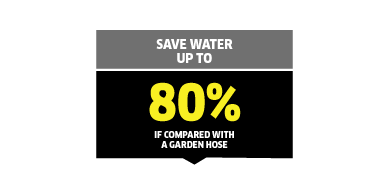 Water is ejected through a small high-pressure nozzle as a concentrated jet with a high cleaning effect, therefore you use less water.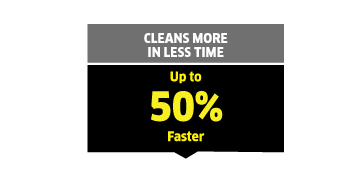 The patented Kärcher nozzle technology suited to each individual model makes it possible to save up to 50% cleaning time when compared to the competition.
*Figures are based on studies conducted in Germany.
Below are some tips & tricks on how best to tackle some cleaning jobs around the home:
Mossy paving
Moss not only forms thick layers on paved surfaces, but remains in the pores of paving stones. Here are a couple of tips for best tackling mossy surfaces with your pressure washer:
Use a pencil jet which produces water in a more concentrated area to increase the power. The Kärcher Dirt Blaster range are an example of pencil jets. If you have a K2 or K3, our DB 120 Dirt Blaster should be used. If you have a K4 or K5, our DB 145 Dirt Blaster should be used and if you have a K7, then our DB 160 Dirt Blaster should be used.
Hold the pencil jet vertically to the paved surface and slowly clean from one edge to the others.
Clean from a distance of around 20cm-30cm.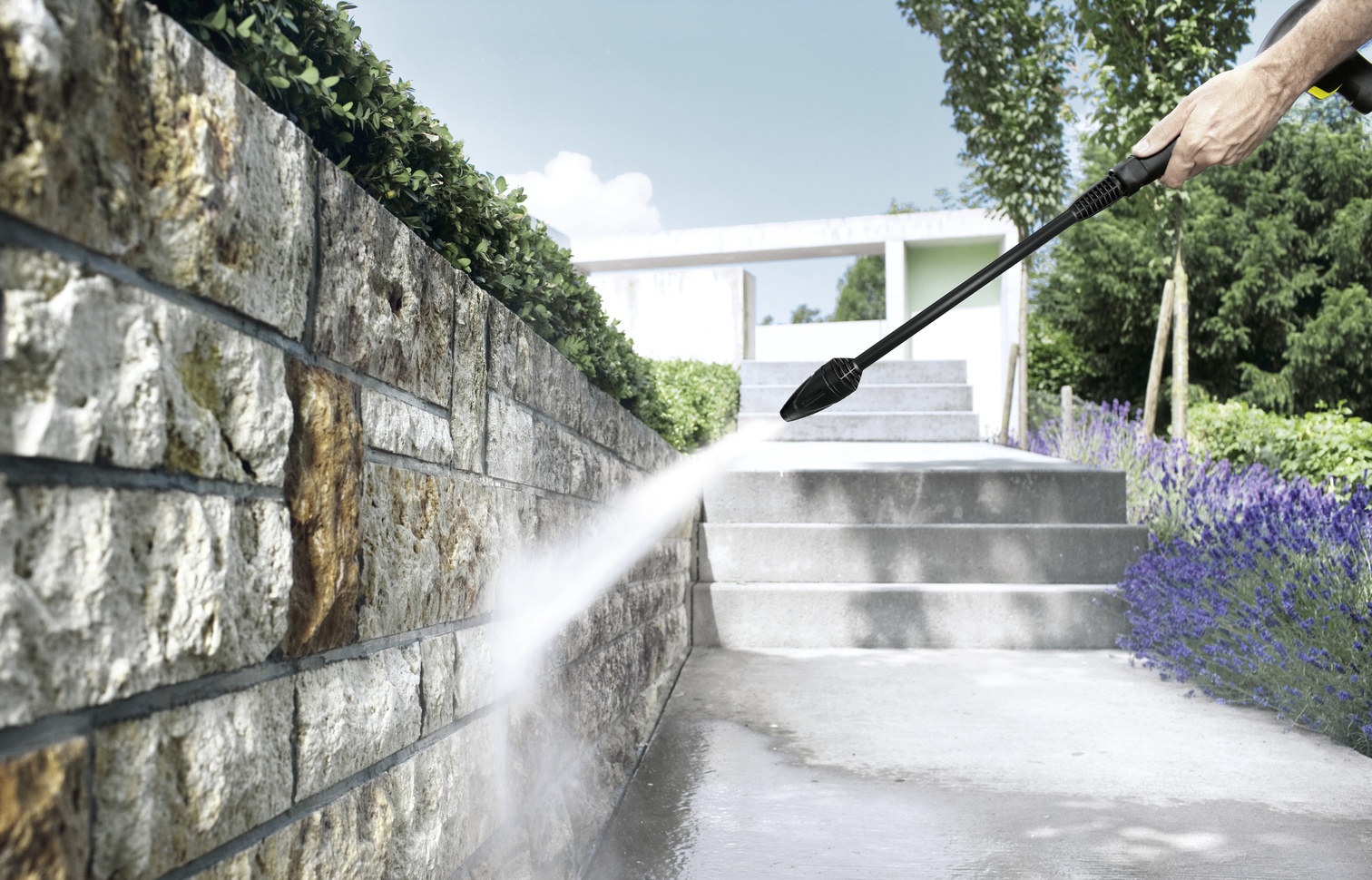 Vehicle Cleaning
A standard pressure washer jet will usually do the job, but you can greatly increase your efficiency and performance by using an accessory suited for the job when cleaning your car. Here are some tips:
Using detergents reduces your cleaning time as the chemical reacts with the dirt and loosens it before you wash it. Detergent can be sprayed across your car easily with one of our foam jets. We recommend the FJ 10.
Some areas such as under the car wheels or on top of the roof can be tough to reach. You can use a Vario Joint Connector to change the angle your lance can work with, giving you more access to those tough to reach areas.
Wash brushes with gentle bristles can also be attached to your pressure washer so you can scrub the car at the same time you are pressure washing. Our WB 120 Wash Brush is great for doing this.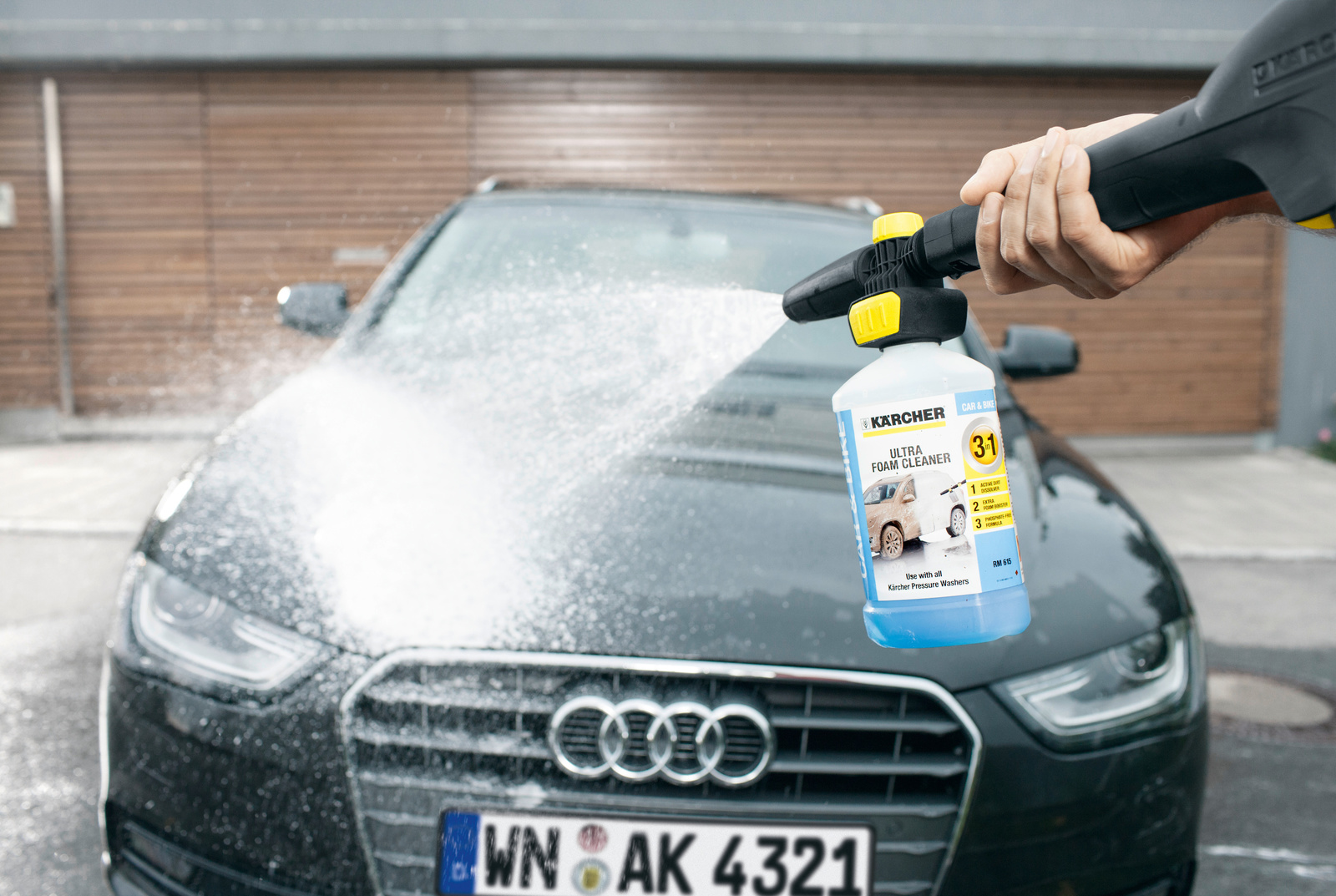 Pavers, Decks & Driveways
Large open areas can take some time to clean if you are using a standard lance. However, there are some ways you can speed up the process and still achieve the same cleaning result.
We highly recommend using a surface cleaner attachment when cleaning large open spaces. These increase the width of the surface being clean at any given time, meaning the process becomes quicker.
Pictured to the right is our T7 Surface Cleaner which is great for cleaning large areas. Another option is our PS 40 Power Scrubber.
If you do not have a surface cleaner, cleaning these large spaces can still be achieved efficiently with a Kärcher Pressure Washer. Kärcher actually has patented nozzle technology which allows you to clean a wider surface area than our competitors!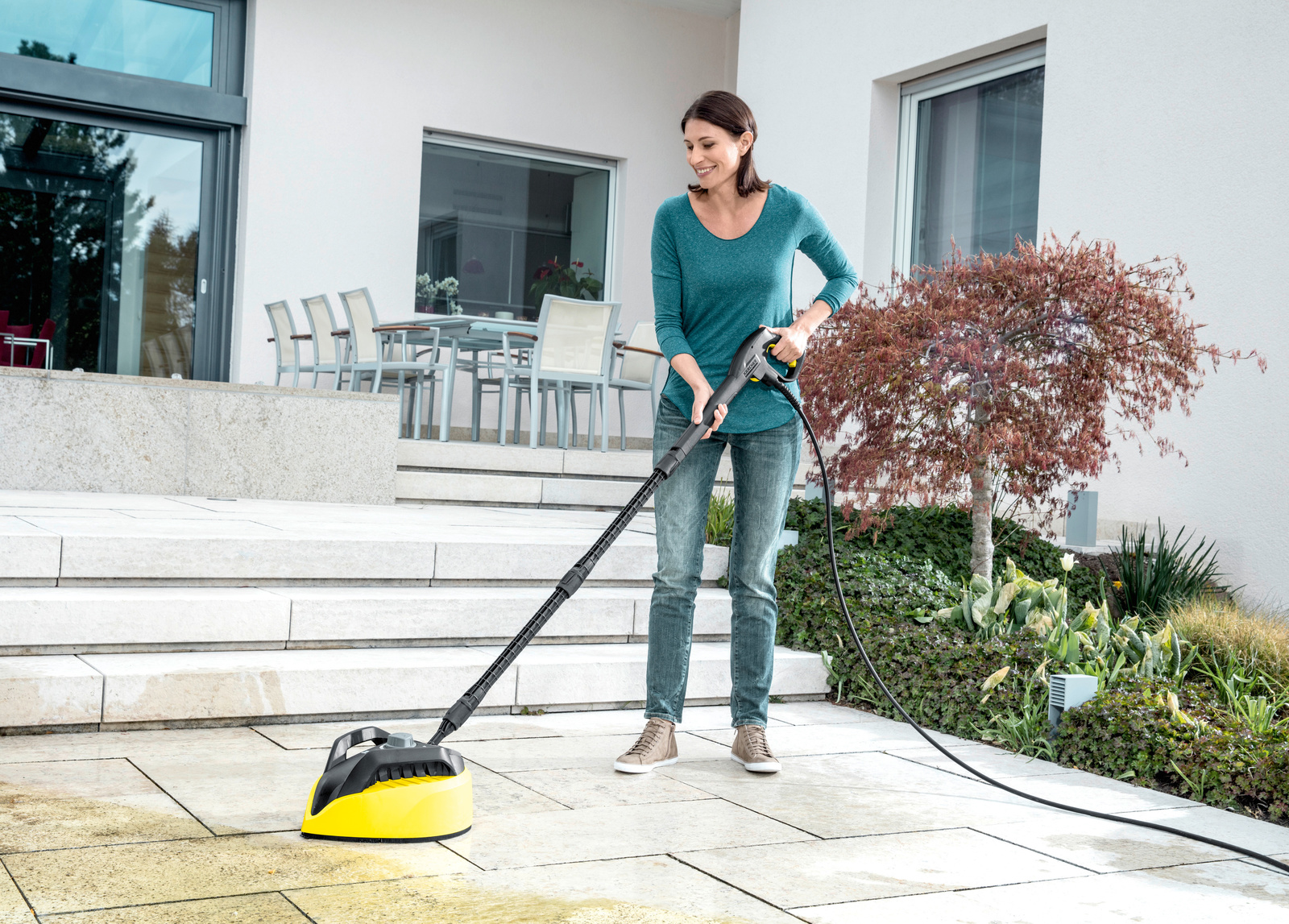 We offer more tips below through our articles or how-to videos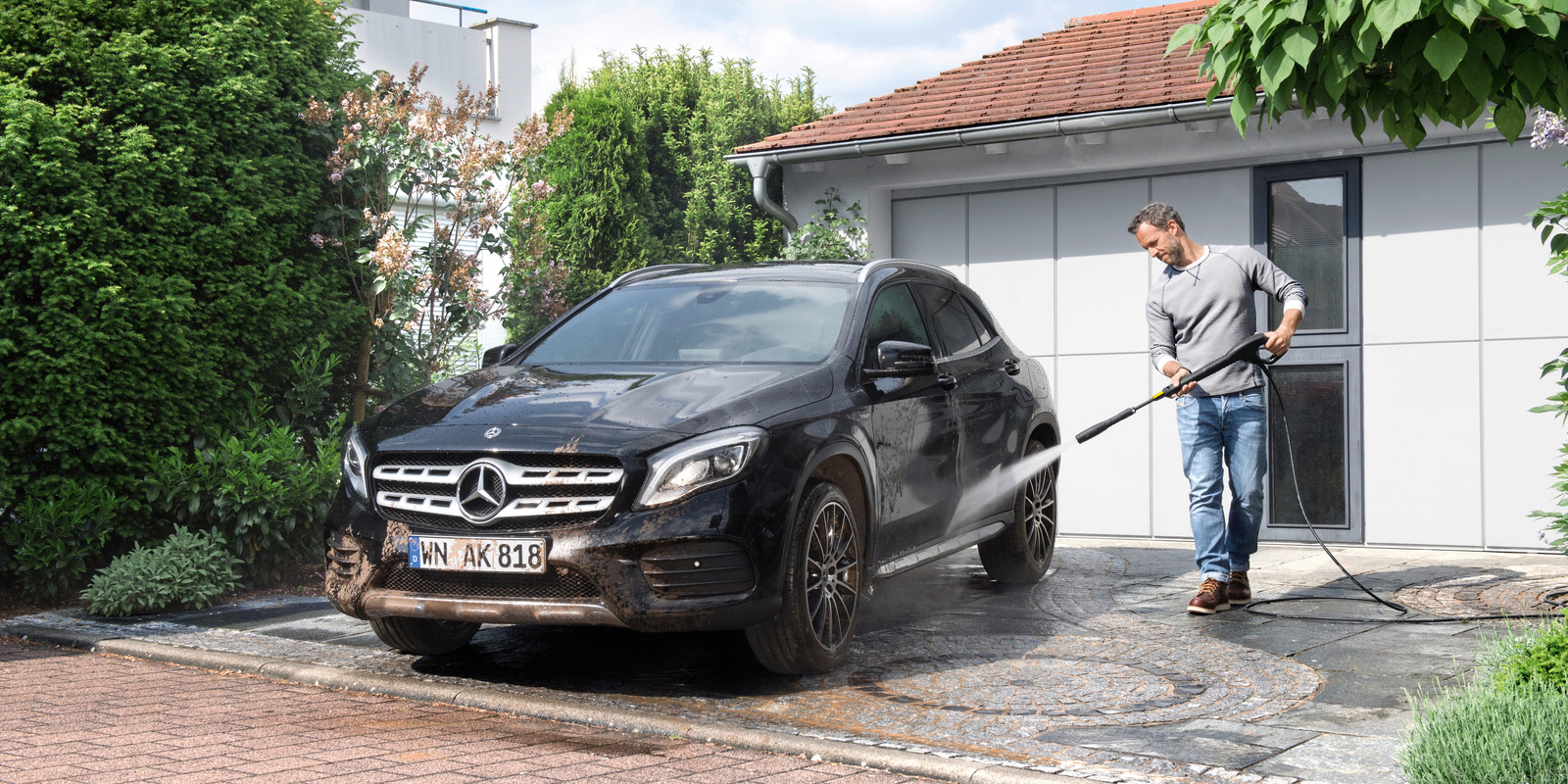 Tips & Articles
We have put together a few articles and guides for certain cleaning tasks. You can view the ones relating to pressure washers below: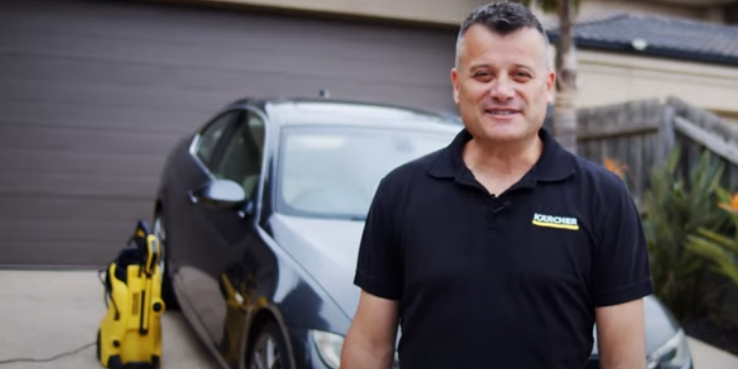 How-to videos
Browse our how-to video range to help you with things like product setup & use along with some handy tips on how to tackle cleaning jobs around your home.
Pressure washer cleaning agents
The new generation of Kärcher cleaning agents is creating quite a stir with their 3-in-1 active principle. As well as perfect cleaning effect, these new multi-talented products provide gentle care and reliable protection, saving the operator lots of time and effort. By using renewable and natural resources, Kärcher is also placing an even stronger emphasis on sustainability. What's more, the smart bottle design is a winner too. Whether it is for connection (Plug 'n' Clean), for filling the detergent tank or as a container for suction via the detergent suction hose, the new detergents are universally suitable for all Kärcher pressure washers.
In our cleaning agent finder you will find the right cleaning agent for your Kärcher pressure washer.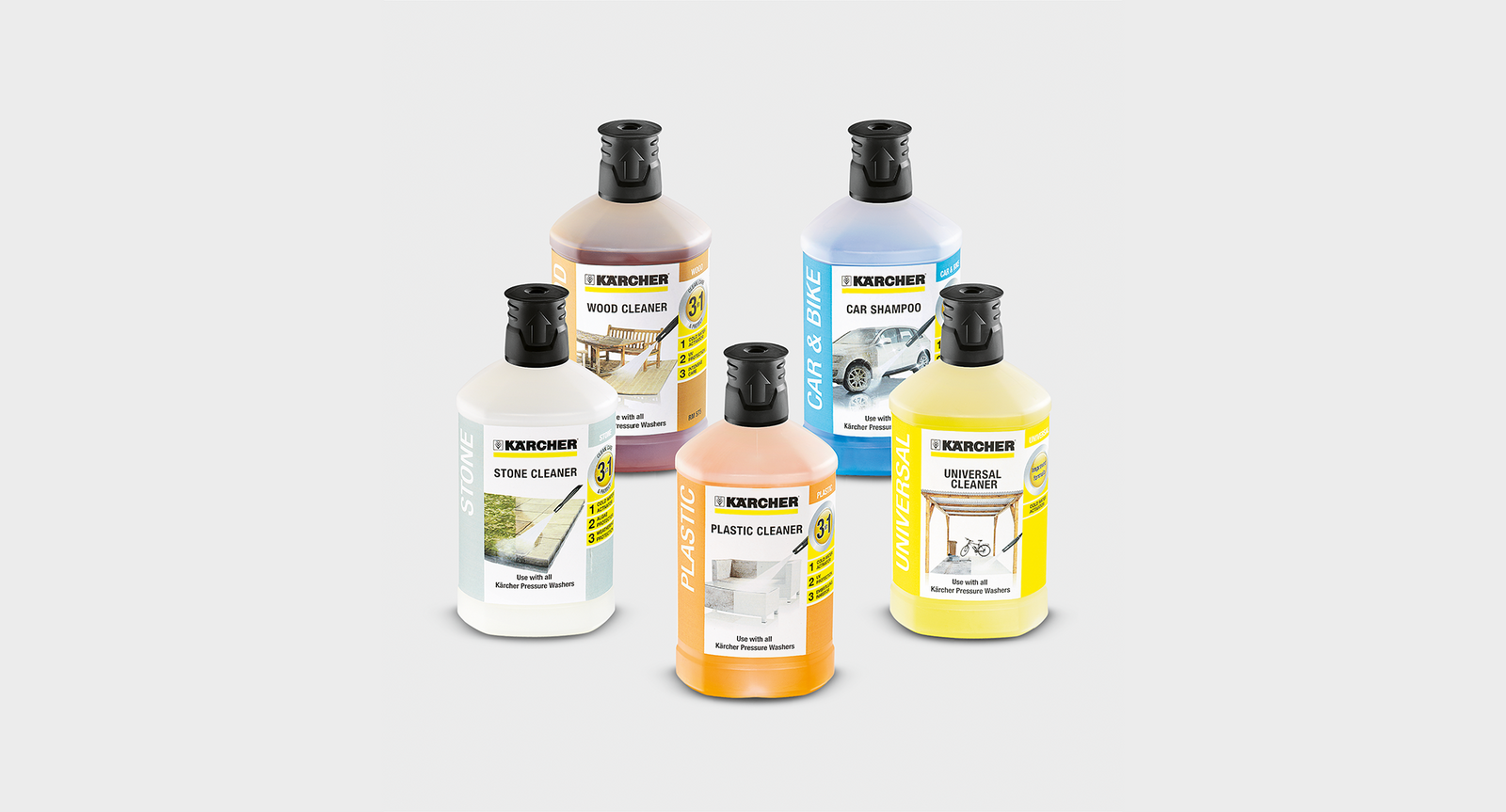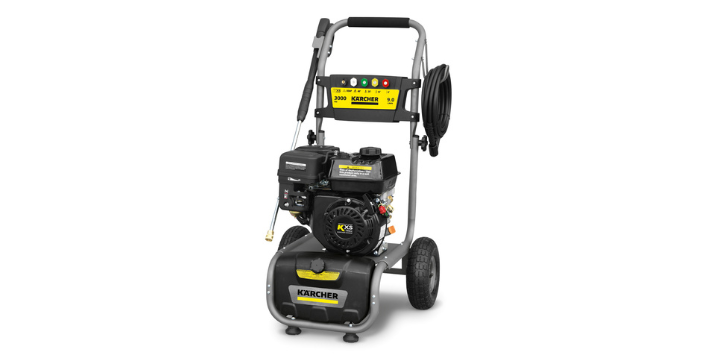 Looking for a Petrol Pressure Washer?
Karcher petrol pressure washers are designed for heavy-duty cleaning tasks and are ideal for use in remote locations without a power source. With powerful engines and high water flow rates, Karcher petrol pressure washers are built to tackle even the toughest outdoor cleaning challenges, making them a must-have for professionals and DIY enthusiasts alike.