Kärcher Water Saving Education
Learn how Kärcher can help you save water and participate in water restrictions in the right manner.
Kärcher has always prided itself on water usage efficiency in all of it's products.
Using a Pressure Washer to save water at home
One of the most commonly asked questions when it comes to pressure washers is; do they use more water than a regular garden hose?
The answer to this is no, Kärcher Pressure Washers actually save up to 80% of water compared to a standard garden hose. So you can rest assured that you are being efficient in your water usage when using Kärcher.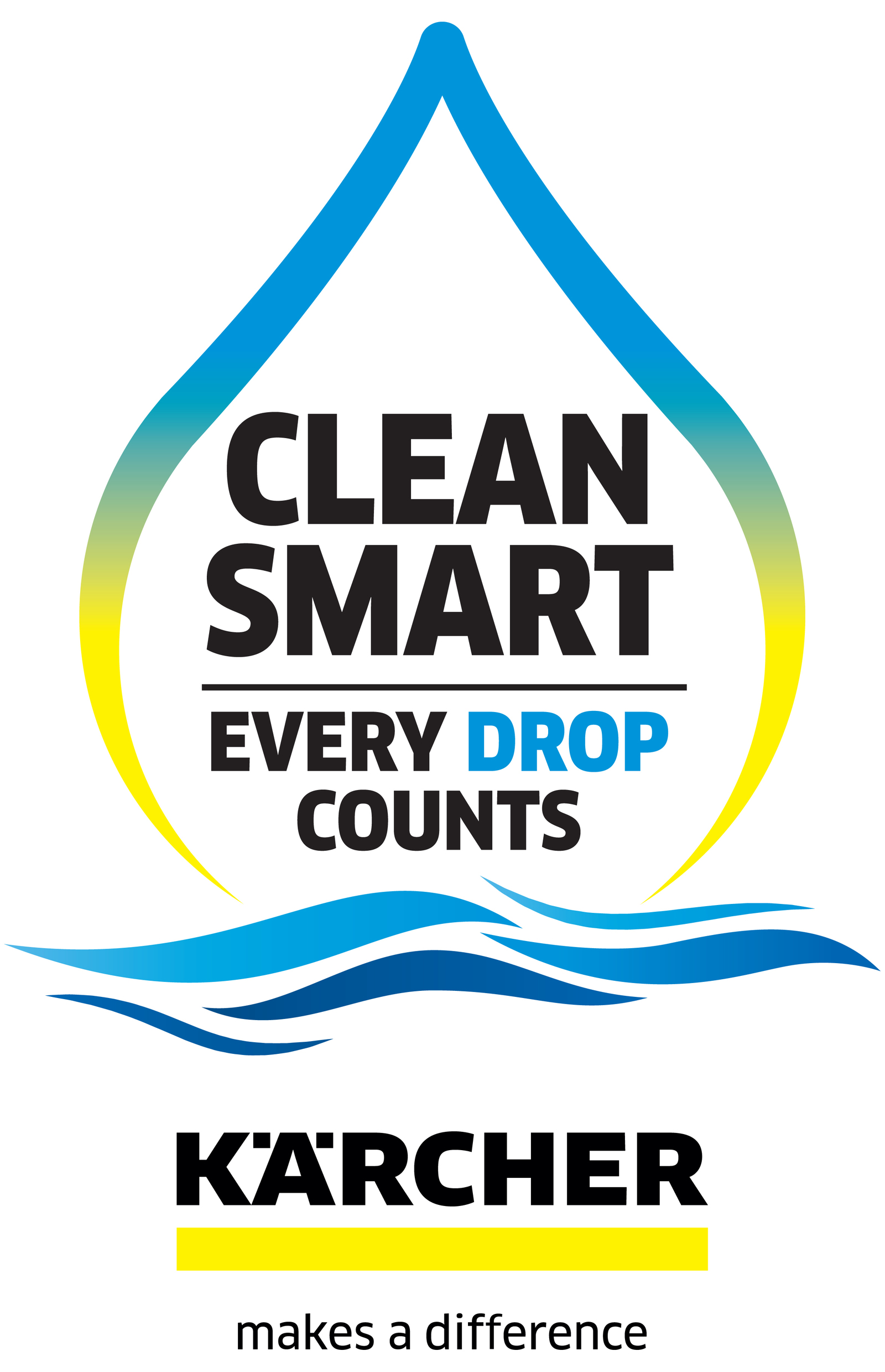 How can I use a Pressure Washer from a rain water tank or bucket?
Pressure Washer's are commonly connected to a running tap via a hose; however they can also draw water from sources such as a rain water tanks & garden bucket with the same performance. So this means you don't have to miss out on using your Kärcher summer!
To connect your pressure Washer to your rain water tank, it's as simple connecting your garden hose fitting onto your rain water tank's tap, then connecting the other end of your hose to your Pressure Washer as you normally would.
Using a bucket to supply water to a Pressure Washer is also simple to achieve and can be done by using a suction hose; placing one end of the hose in the bucket of water and the other end connected to your Pressure Washer.
See our step-by-step guide below on how to use a bucket to supply the Pressure Washer:
Step 1
Fill up your bucket with water.
Step 2
Pour half a litre of water into open end of suction hose to remove air from inside the hose.
Step 3
Connect your Pressure Washer to the suction hose.
Step 4
Put yellow valve hose-end into the bucket of water. Make sure it is underwater at all times.
Step 5
Tie hose to bucket so hose doesn't slip out while using the Pressure Washer. (Another option is to drill a hole in the bucket and then feed the hose through making sure it is nice and tight).
Step 6
Start using your Pressure Washer for cleaning.
Step 7
Take hose yellow valve hose-end out of bucket and disconnect hose from Pressure Washer. Press the yellow valve to release the water from the hose.
Our suction hose technique works with all models of Kärcher electric and petrol pressure washers. The Pressure Washer's performance is exactly the same when using a bucket and suction hose than it is when using a running tap. No water pressure is lost when using this technique.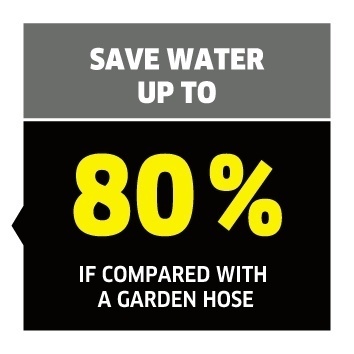 Won't I need more than just a bucket full of water to clean things like my car & deck?
The beauty of Kärcher Pressure Washers is that they use substantially less water than a garden hose. In fact, they use a whopping 80% less water than a garden hose. This water saving combined with the speed at which Pressure Washers clean mean they are actually a far more efficient and sustainable way to clean around the home.
We actually tested just how many litres it took to wash a standard size car using a garden bucket. The entire car was able to be cleaned with the amount of water the garden bucket was able to hold.
Watch the full experiment in the video below!