BATTERY LAWN MOWER
No cable. No petrol. Kärcher's manoeuvrable 18 V lawn mowers produce the perfect mowing result with maximum mobility. Included in all sets: the 5.0 Ah battery, fast charger and mulch plug.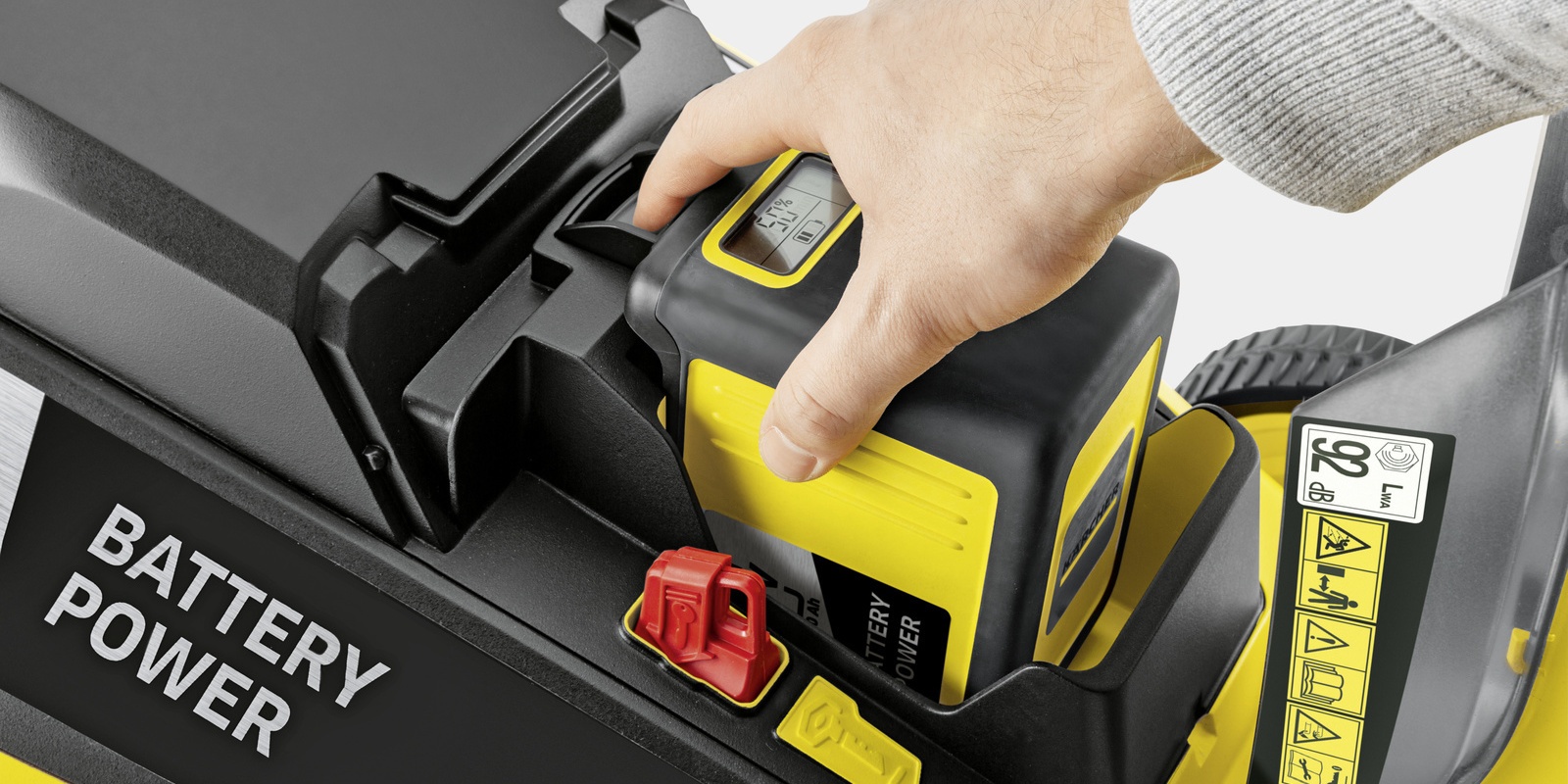 Long-lasting and powerful thanks to lithium-ion cells.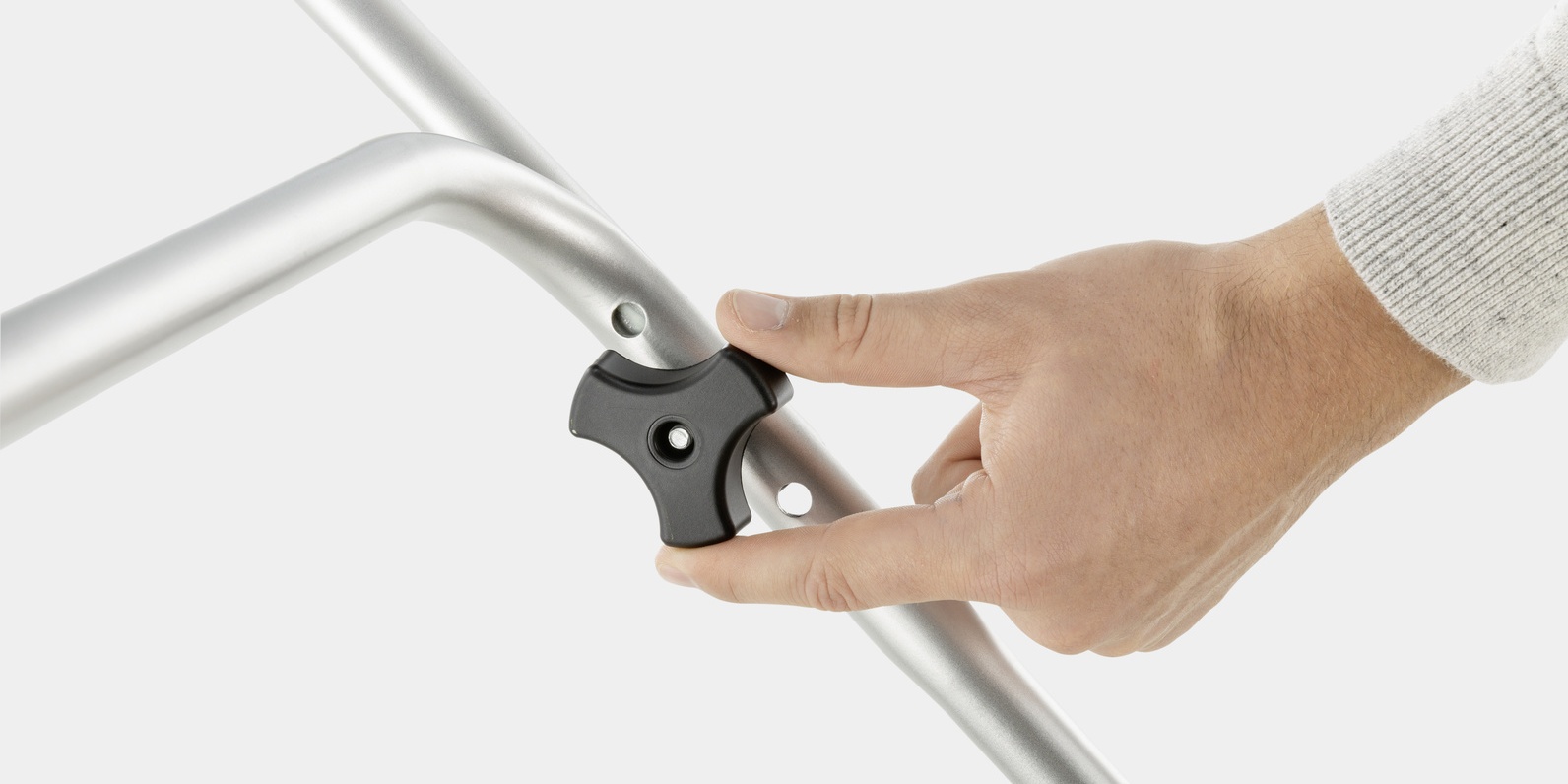 The push handle can be individually adapted to the user's height.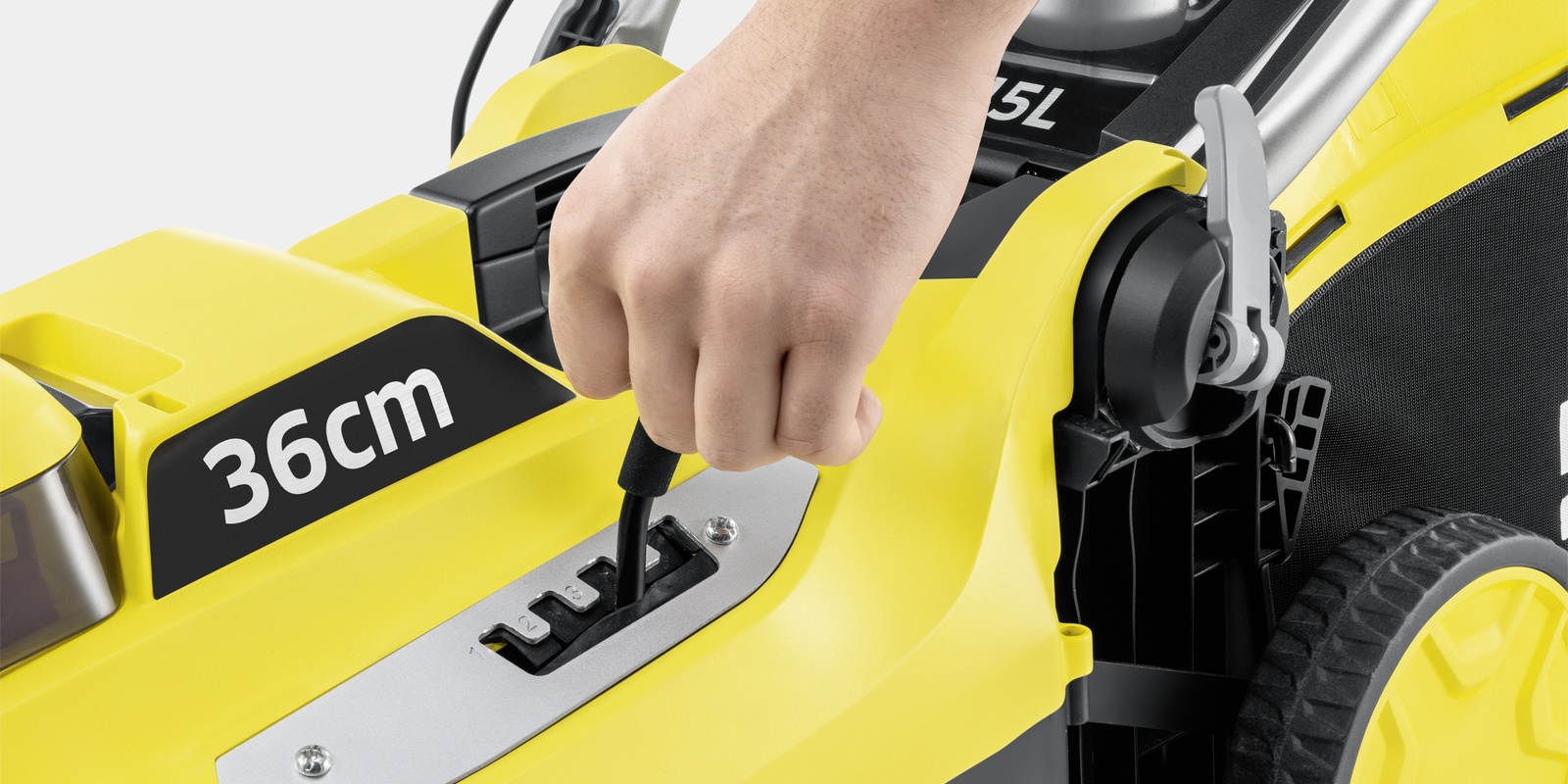 The cutting height can be adjusted centrally.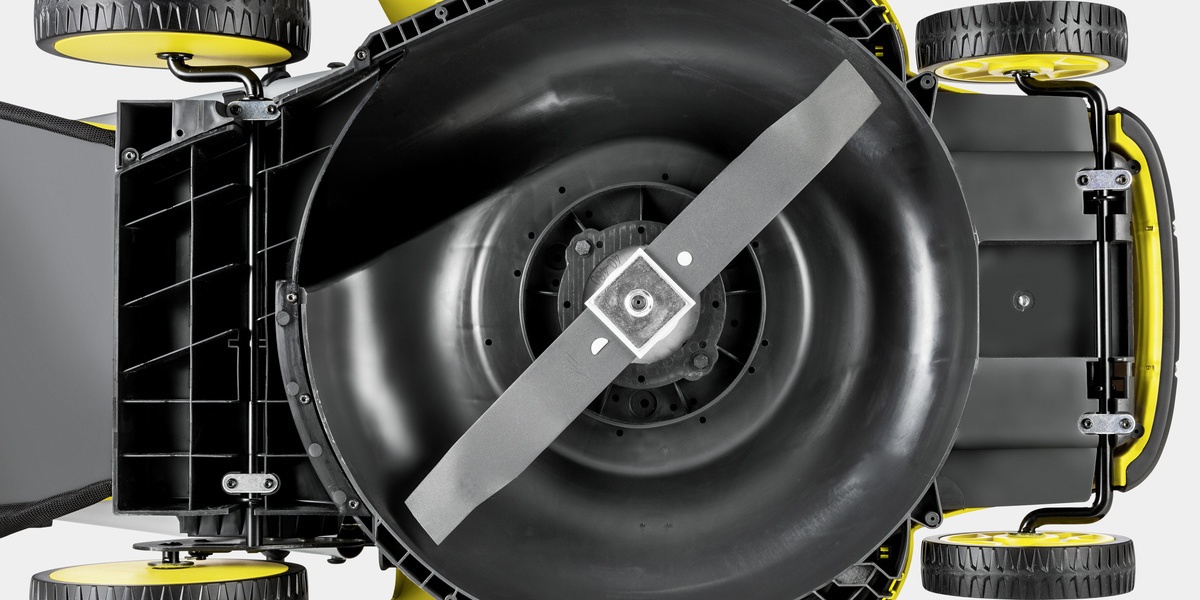 Sharpened steel blades for a clean cut.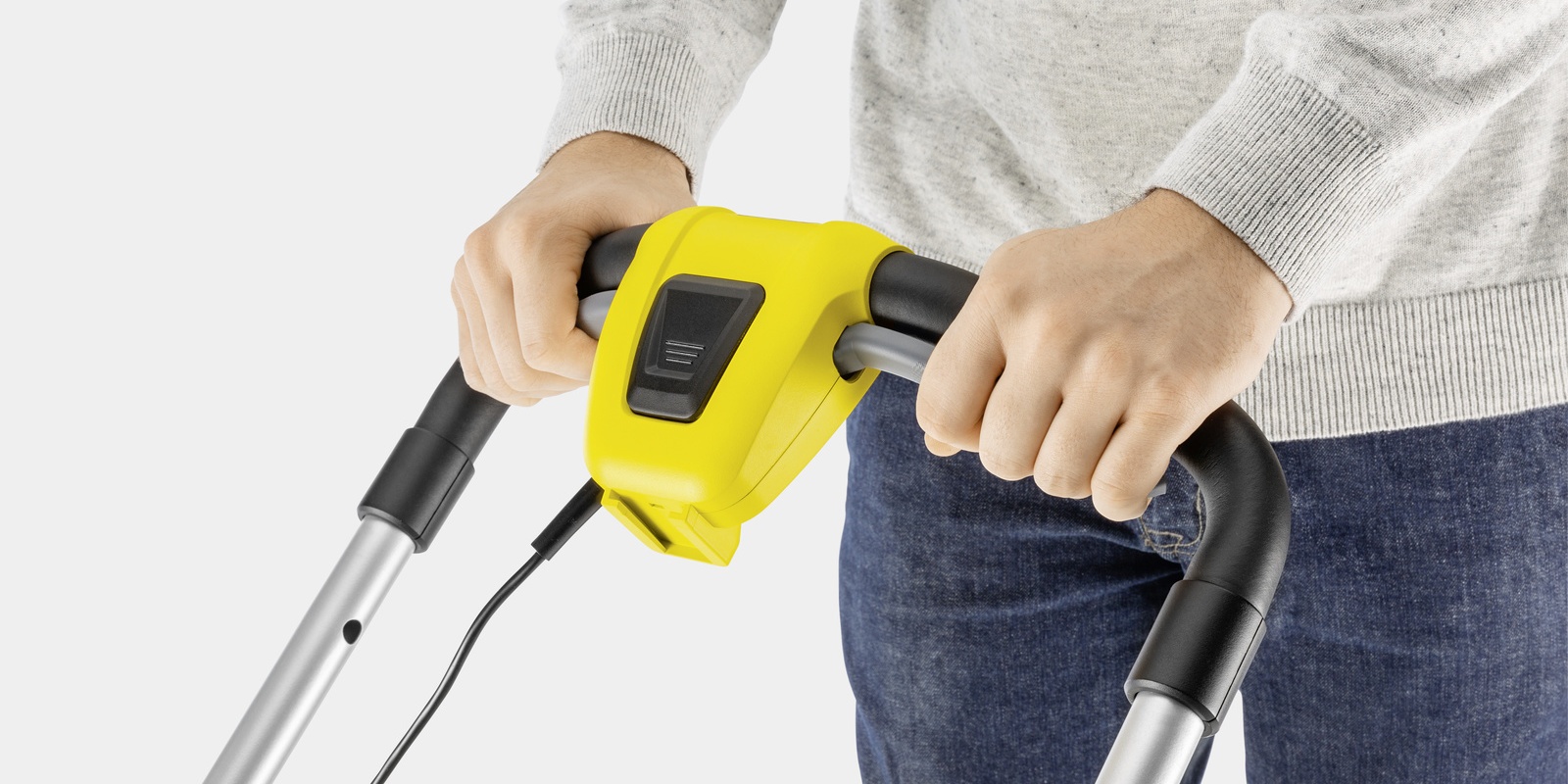 The foam handle can be held securely and feels comfortable.
Naturally fertilise your lawn
Choose between collecting the grass cuttings or spreading them evenly across the lawn as you go using the mulching plug, by achieving a shorter finish the cuttings act as a natural fertiliser to your lawn.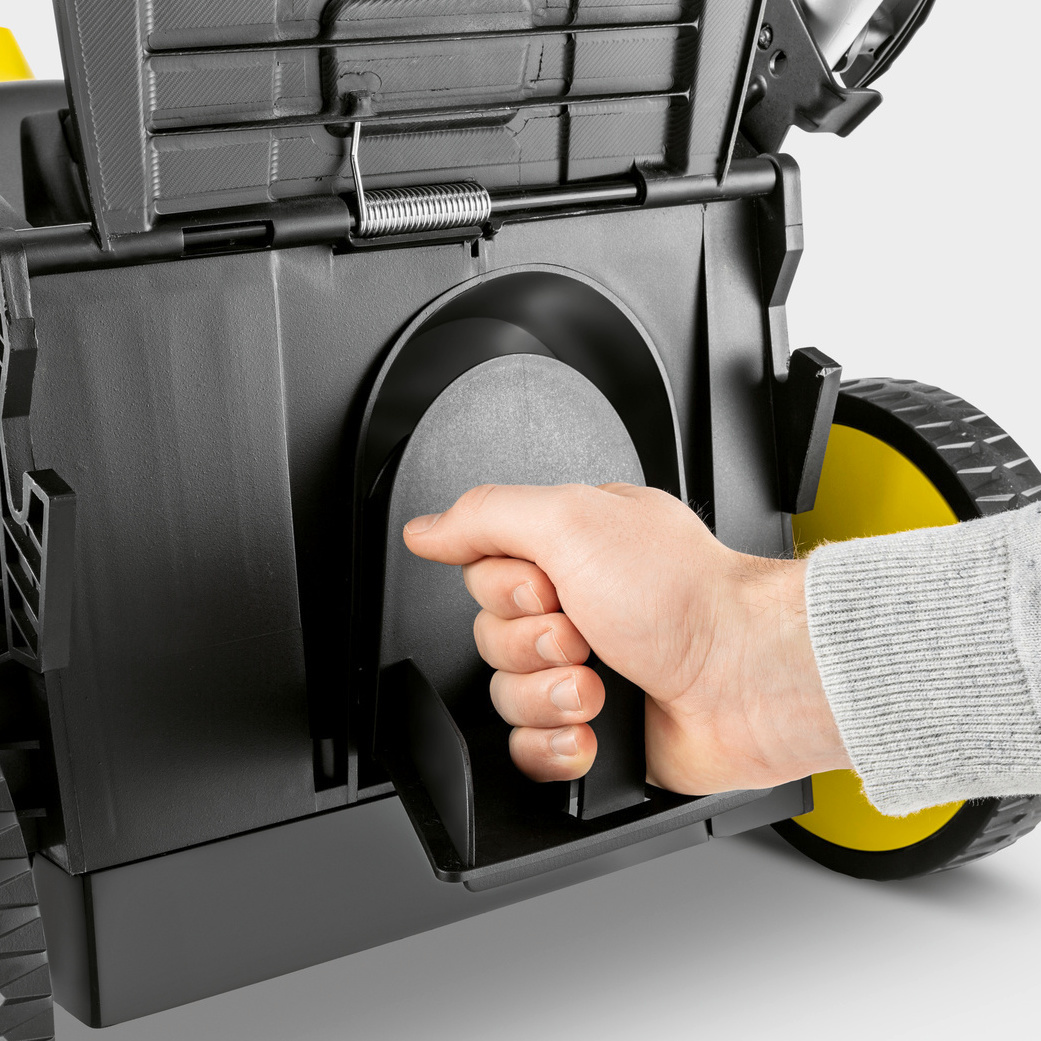 Edge to edge cutting
The lawn combs automatically catch the grass growing right up to the edge allowing you to achieve a flawless finish, no recutting necessary.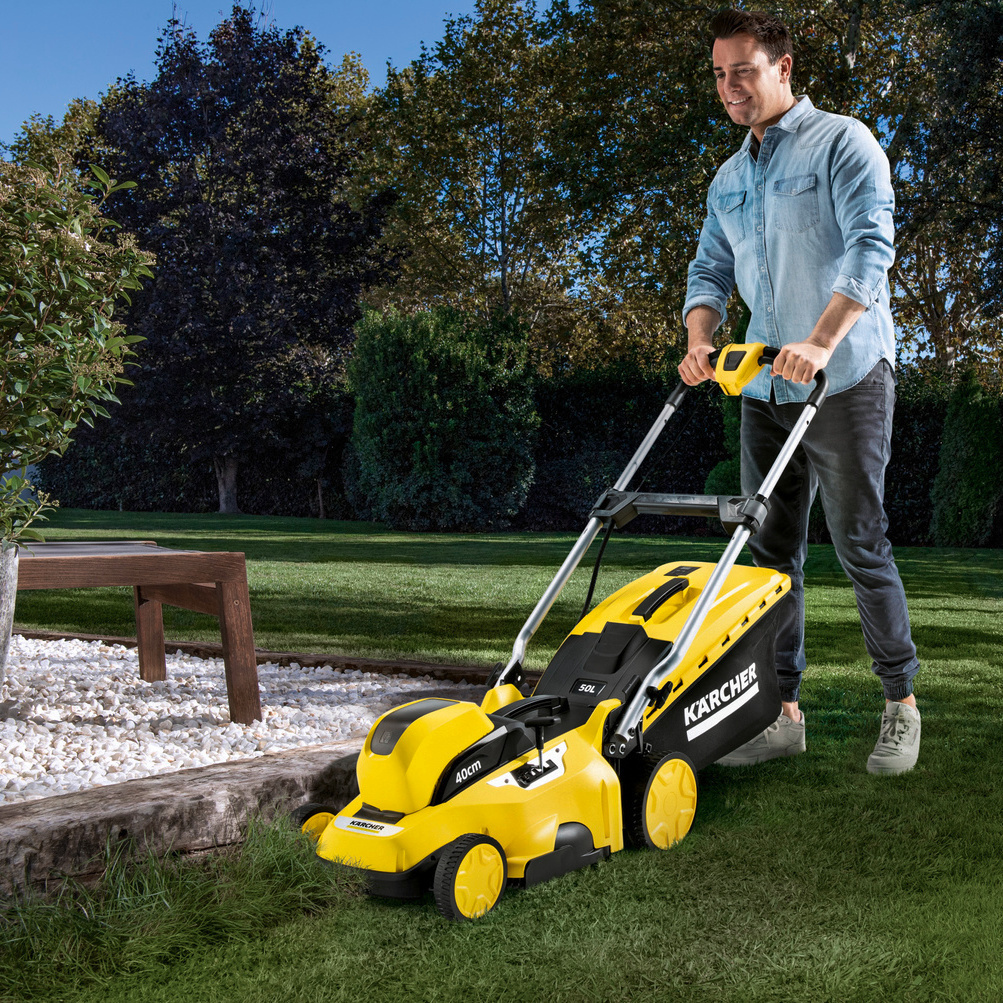 Compact and easy to store
A practical design with a folding handle and a collapsible grass catcher enables space-saving storage for your shed or garage.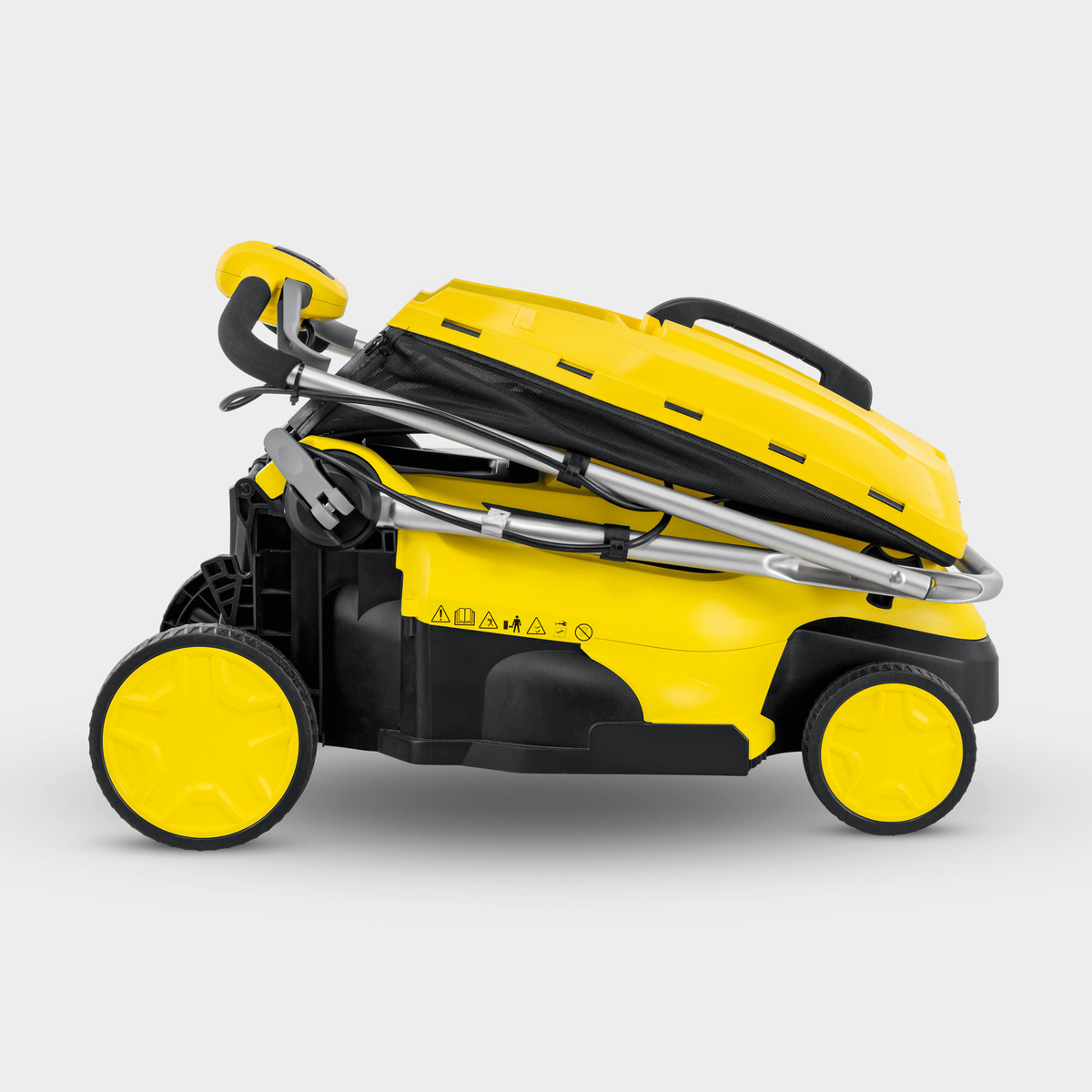 18 V Kärcher Battery Power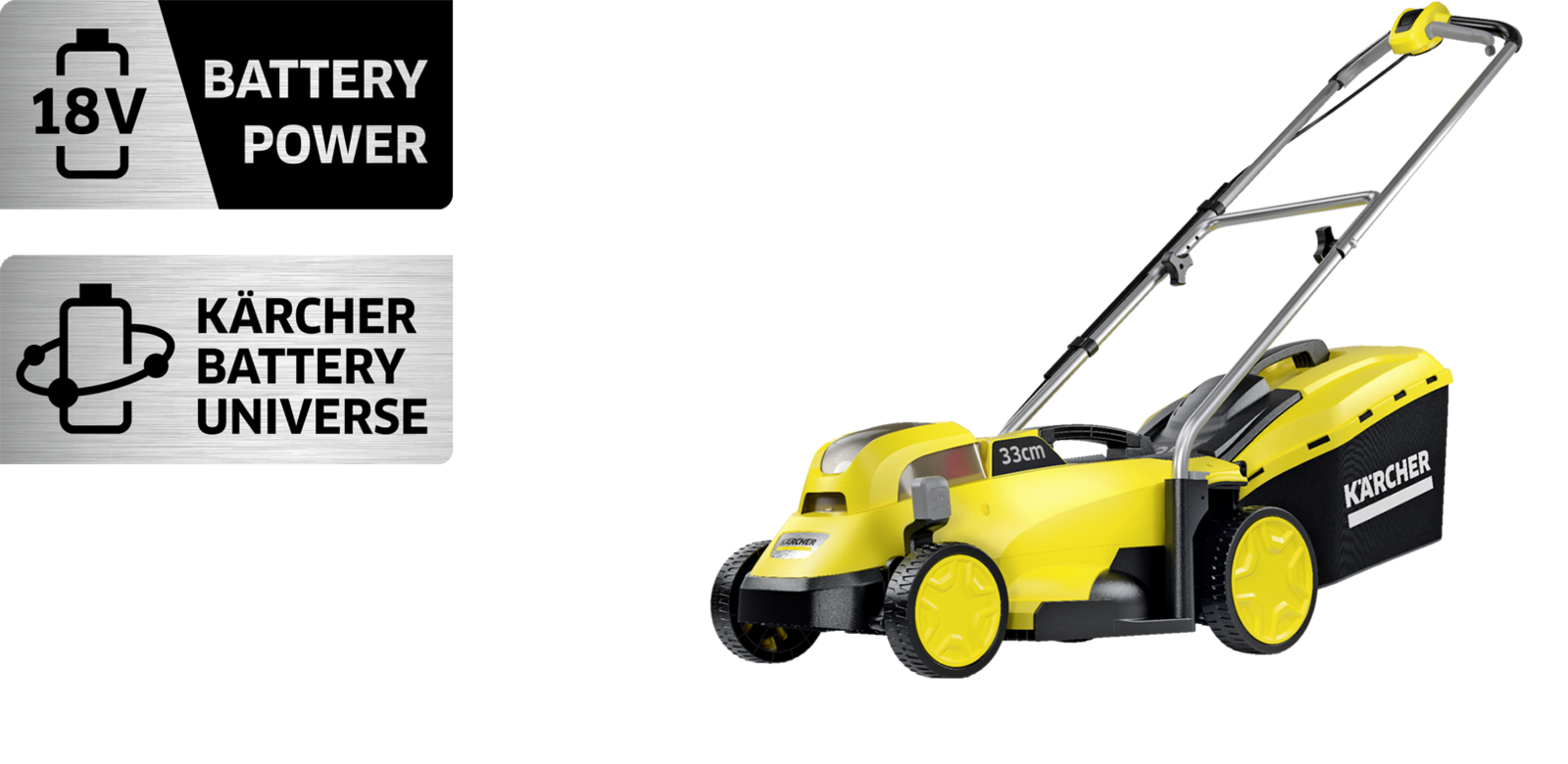 LMO 18-33 Battery Set
Maximum mobility and manoeuvrability with low weight. The LMO 18-33 Battery Set with the 18 V/5.0 Ah Kärcher Battery Power battery offers the convenience of a battery mower packed into compact dimensions.
Battery voltage: 18 V
Cutting width: 33 cm
Cutting height: 35–65 mm
Grass catcher capacity: 35 l
Performance per battery charge*: 250 m²
* Maximum performance with an 18 V/5.0 Ah Kärcher Battery Power exchangeable battery.
QUICK START GUIDE
Quick start user guide for the Kärcher Battery Lawn Mower