Steam cleaning stainless steel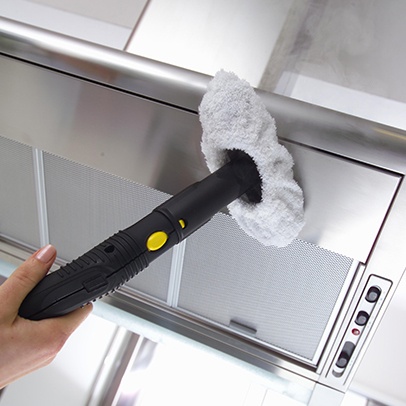 Stainless steel is increasingly popular in modern kitchens, but it only looks good when there are no greasy marks or hand prints. Particularly good results can be achieved by steam cleaning stainless steel with the soft velour cover and yellow microfibre cloth from the microfibre kitchen cloth kit.
If the grease has already been there a while, steady scrubbing and pressing is the only solution. Always apply steam whilst doing so. The grease will slowly accumulate on the cloth, so the cloth should be changed occasionally.
For a streak-free result, finish by polishing the cleaned surface with the yellow microfibre cloth.