Scrubber dryer
BR 55/40 RS
Step-on-scrubber-dryer with 55cm working width and 40 l tank capacity. The step-on- machine combines the manoeuvrability of a walk-behind machine with the speed of a ride-on machine.
The BR 55/40 RS combines the productivity of Kärcher's proven step-on design with the dimensions of a small walk behind machine. With unrivalled visibility, manoeuvrability and cleaning performance from its 55cm roller brush or pad, the 55/40 RS brings unprecedented levels of convenience and productivity to the scrubber dryer market.
Features and benefits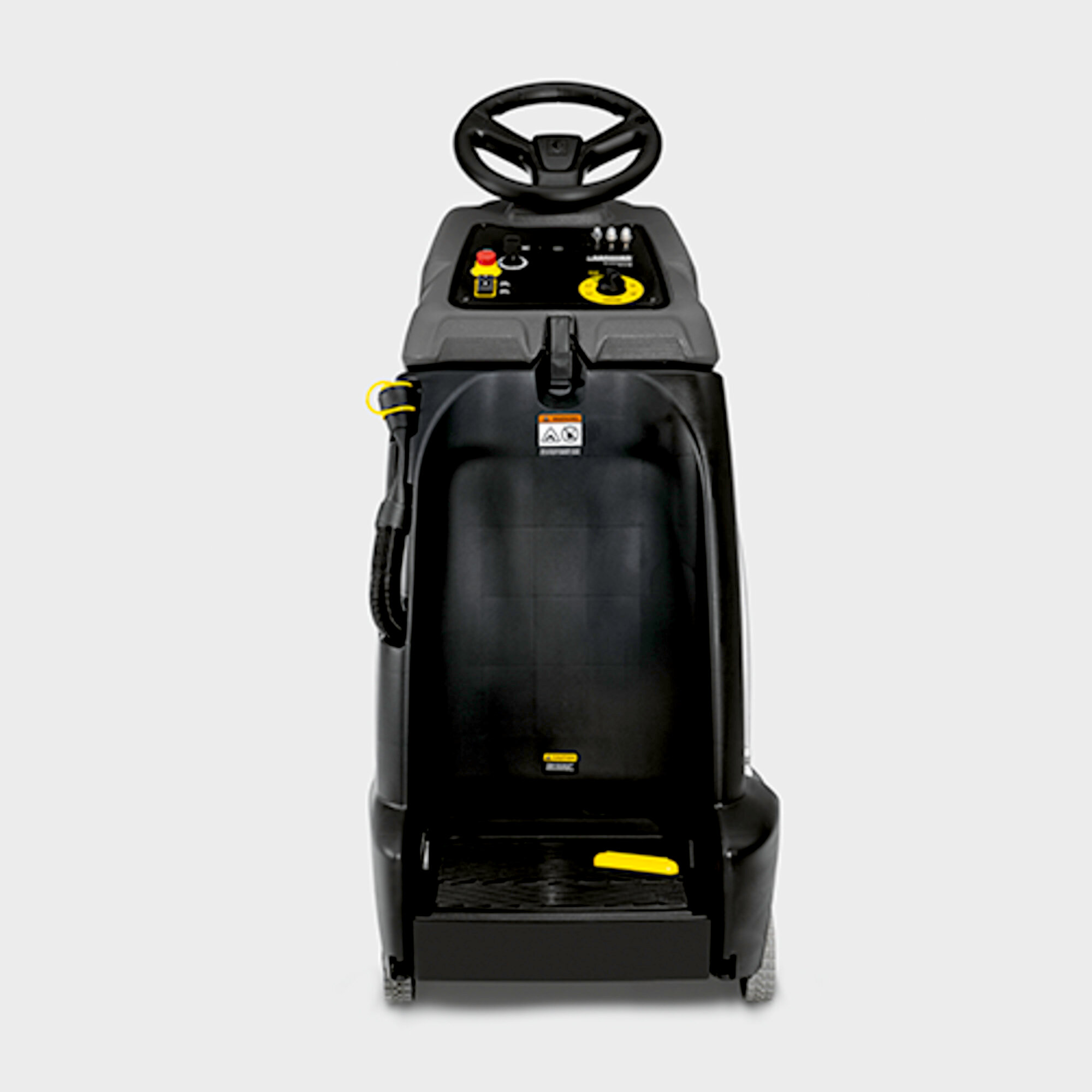 Compact dimensions.
Full view 30 cm in front of the vehicle. For precise cleaning. Compact design allows cleaning within narrow areas as well as easy storage and transport.
With sweeping function
Coarse dirt is picked up by 2 contra-rotating rollers and collected in a waste container. Coarse dirt is picked up in advance by 2 rollers to maintain suction power.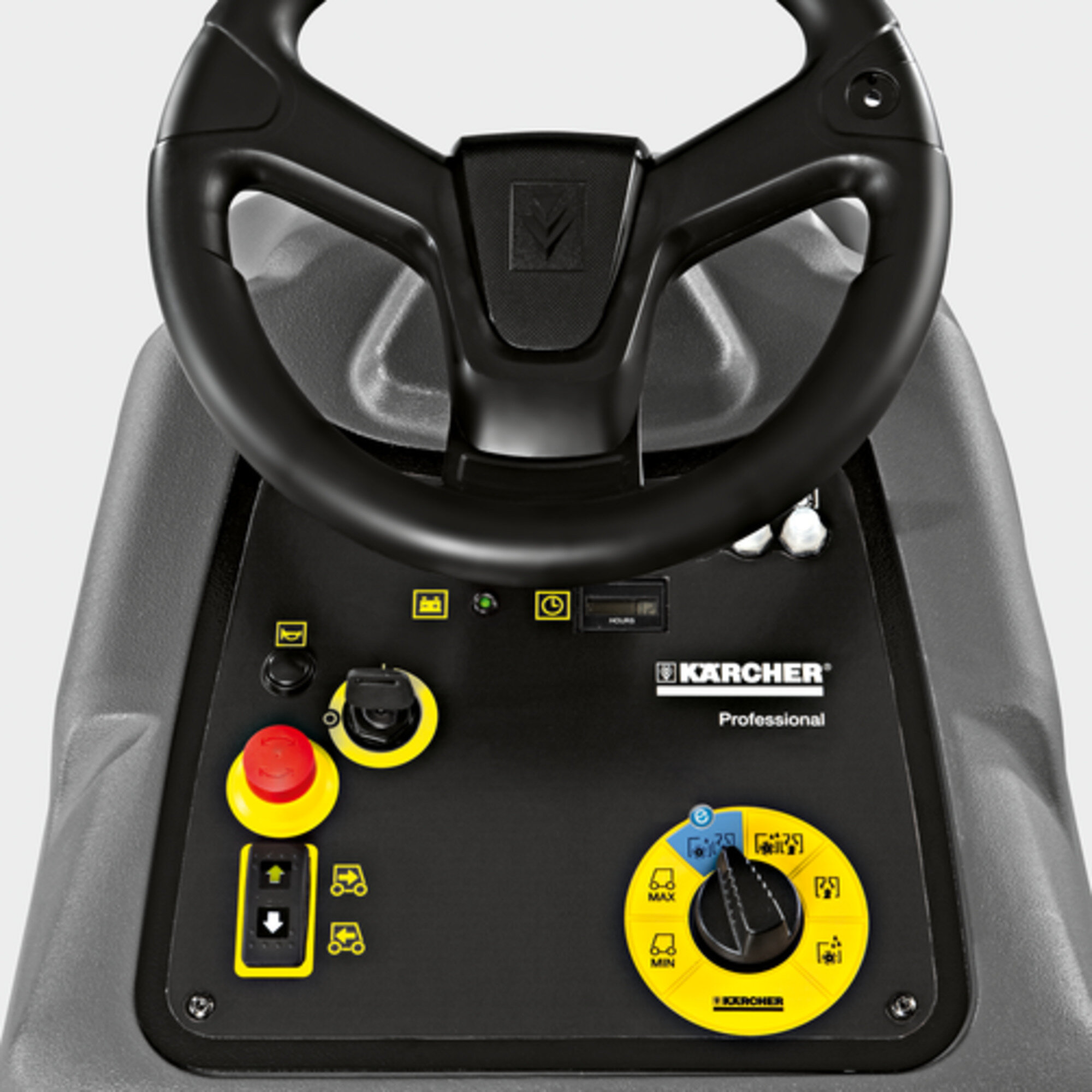 Simple operation
Easy to use.
eco!efficiency
mode saves time, energy, water and cleaning agent.
Automatic filling option
Easy connection to the water supply which automatically stops when filling is complete.
This saves time, as the operator can do other jobs in the meantime.
Eco mode
Saves time, energy, water and cleaning agent.
Easy to use controls
One control panel for clear and simple handling as well as minimum training requirements.
Easy changeover
Squeegees and brushes can be replaced without tools.
Squeegee can be replaced in seconds.
Extremely easy to manoeuvre
For good manoeuvrability, high surface coverage and less subsequent cleaning.
Unfolds completely
For easy access to the fresh and dirty water tank as well as the batteries.
Dirty water tank can easily be removed.
With battery and charger
Ready-to-go: including powerful gel batteries with matching charger for a long service life.
Specifications
Technical data
| | |
| --- | --- |
| Working width of brushes (mm) | 550 |
| Working width, vacuuming (mm) | 716 |
| Fresh/dirty water tank (l) | 40 / 40 |
| Max. Area Performance (m²/h) | 3025 |
| Practical area performance (m²/h) | 2200 |
| Brush speed (rpm) | 1200 |
| Brush contact pressure (kg/g/cm²) | 24 / 315 |
| Battery voltage (V) | 36 |
| Battery capacity (Ah) | 76 |
| Battery runtime (h) | max. 2.5 |
| Rated input power (W) | max. 1480 |
| Traction motor (W) | 157 |
| Drive type | Battery |
| Dimensions (L × W × H) (mm) | 1118 x 691 x 1316 |
Equipment
Roller brushes
Squeegee, curved
Battery and built-in charger included
Powerful traction drive
Automatic water stop
Sweeping function
2-tank system