Steam vacuum cleaners
SGV 8/5
Innovative steam-generating vacuum for easy deep cleaning of hygiene-critical environments. With 8 bar steam and self-clean function.
The SGV 8/5 uses steam pressurised to 8 bar and a powerful wet & dry vacuum function to ensure hygiene-critical environments like kitchens, bathrooms, restaurants, hospitals and care homes are kept hygienically clean with minimal operator effort. The pressurised steam easily cuts through grease, fat and dirt, and the vacuum instantly dries the area being cleaned. The SGV 8/5's unique self-clean function ensures the machine itself is fully cleaned after each use and the detergent function is ideal for deep cleaning of large areas like floors, or where a shine or fragrance is preferred. The SGV's small footprint, high handle and large wheels make it easy to manoeuvre in tight spaces. A 4m suction hose and water/steam and vacuum controls built in to the handle mean that the machine can often be left outside the room being cleaned. With short heating up times and all accessoried kept close to hand, the SGV combines superb cleaning performance with high convenience.
Features and benefits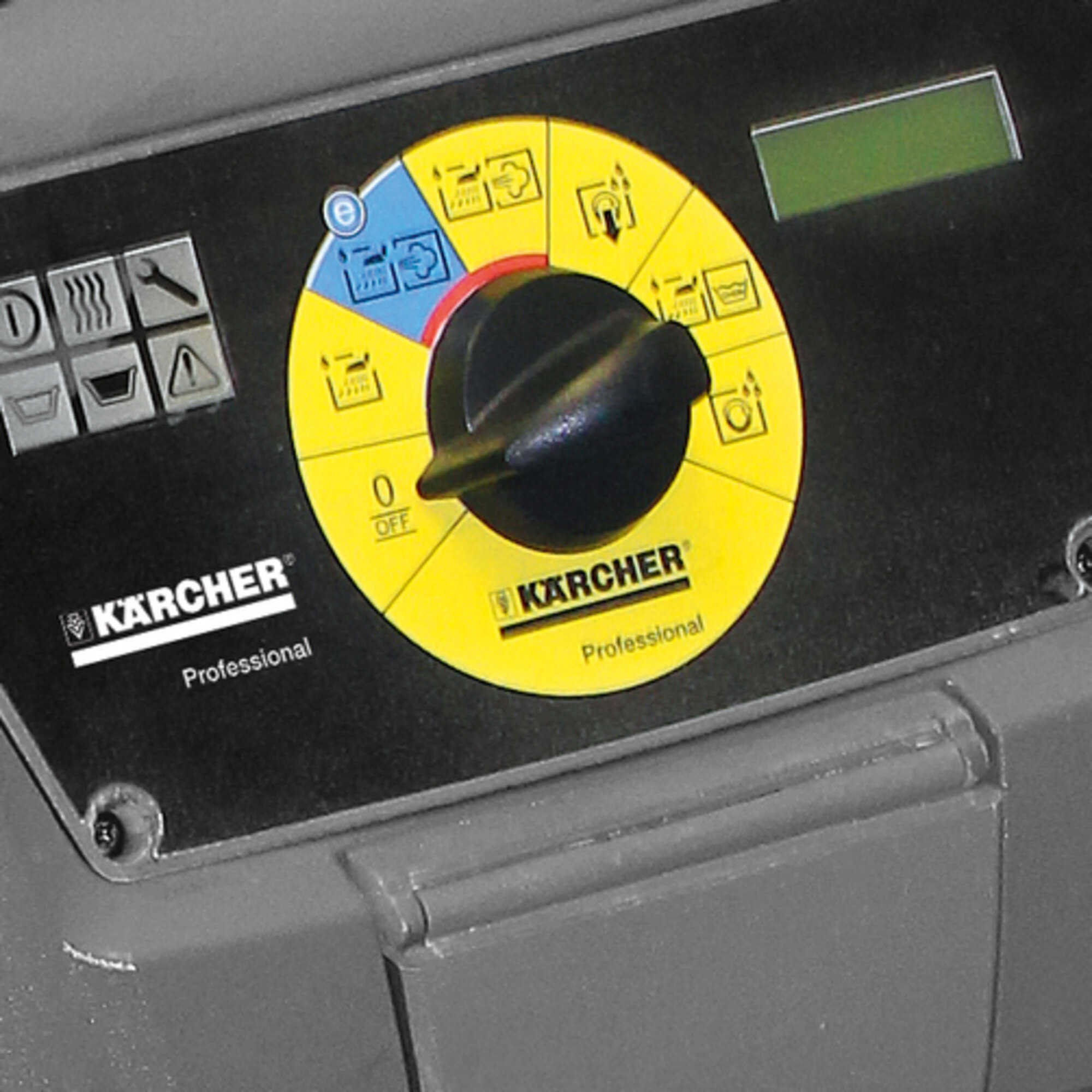 Extremely user-friendly thanks to EASY-Operation
One control for all functions. Easy to learn and use Self-explanatory symbols make the machine easy to understand and simplify operation.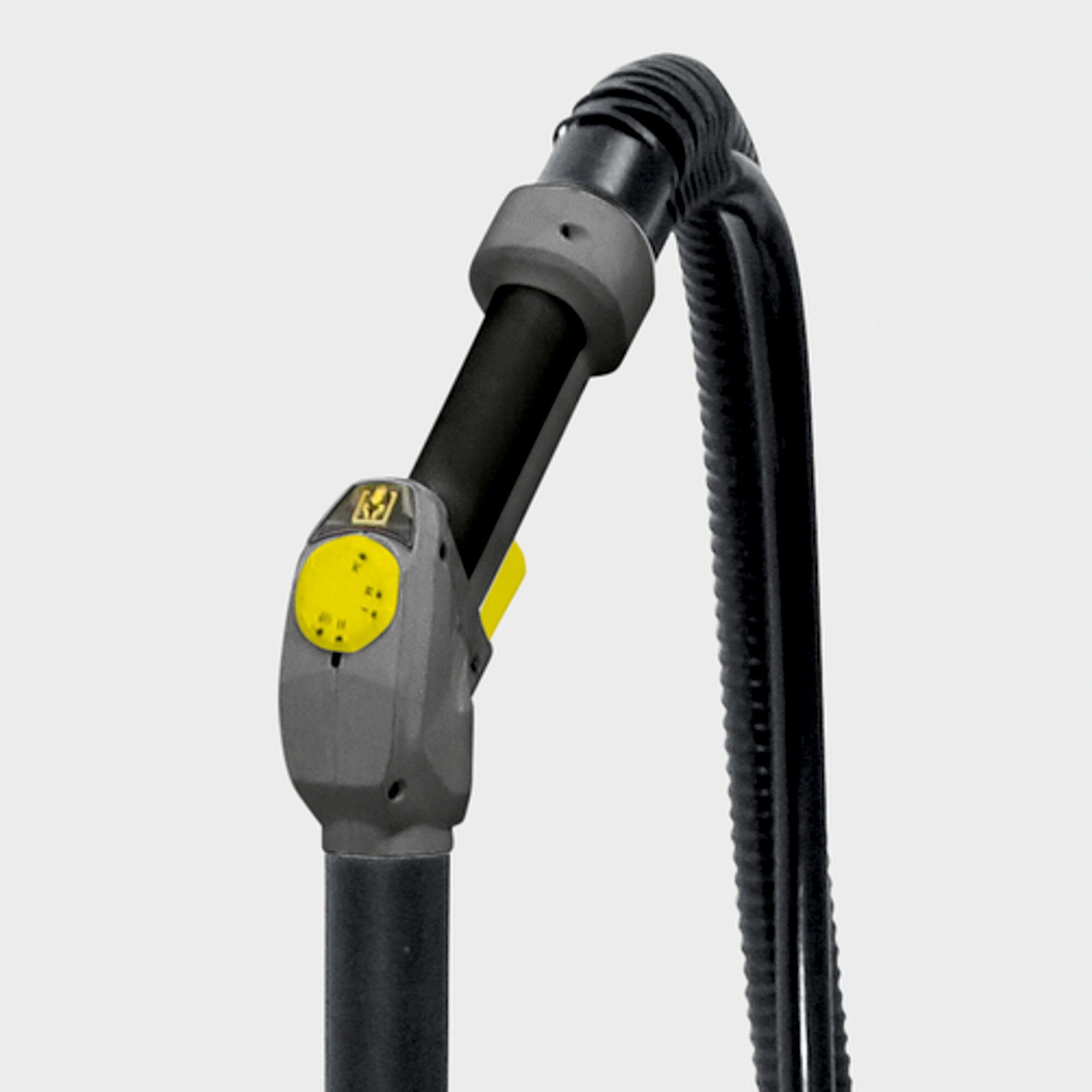 Handle with trigger for convenient function control
Time-saving, flexible, simple and direct control of the functions during operation. Controls for the most important functions such as water/steam regulation and on/off switch for the vacuum function. Accessories are stored for easy access and protected against loss. Carrying handle for easy removal of nozzle accessories.
Programs for every application (SGV 8/5)
Self-cleaning mode: cleaning of hoses, pumps and pipes. For restoring hygiene and cleanliness. Chemical function for dissolving stubborn dirt using chemicals. (Rinsing programme protects against aerosols). Power input and noise reduction for cost and energy savings thanks to
eco!efficiency
mode.
Cleaning without chemicals
Hygienic cleaning of hard surfaces without the use of chemical substances.
Dispensing with the use of chemicals protects the environment and saves costs.
Easy removal and disposal of dirty water without direct contact.
Specifications
Technical data
Heating output (W)
3000
Tank capacity (l)
5
Cable length (m)
7.5
Steam pressure (bar)
max. 8
Voltage (V)
220 - 240
Frequency (

Hz

)
50
Weight without accessories (kg)
40
Weight incl. packaging (kg)
54.2
Dimensions (L × W × H) (mm)
640 x 495 x 965