Vacuum sweeper
KM 125/130 R G+KSSB
Our petrol-driven KM 125/130 R G+KSSB ride-on sweeper boasts a whole host of patents: the sweeping crescent side brush, Tact filter cleaning and the Intelligent Key System are just three of them.
The machine that thinks for itself and that saves you considerable amounts of time: our petrol-driven KM 125/130 R G+KSSB ride-on vacuum sweeper boasts numerous patents and innovations that soon pay for themselves. One of these exceptional features is the sweeping crescent side brush, which allows you to sweep out corners in just one pass, making tedious manual sweeping redundant. The height of the main sweeper roller, which is positioned between the rear wheels, is adjusted automatically according to wear and tear thanks to the "Teach System", thereby ensuring the best sweeping results during operation. To improve this further, you can adjust the contact pressure of the roller to three different levels depending on the ground surface and level of dirt. The multifunctional display also allows you to check the contact pressure and level of wear and tear. Fully automatic Tact filter cleaning allows virtually dust-free cleaning, while electro hydraulic high container emptying and the Kärcher Intelligent Key System increase comfort and safety during cleaning.
Features and benefits
Innovative, highly effective and automatic Tact filter cleaning system
Consistently clean pores for an optimal cleaning result.
Automatic cleaning.
Filter elements with 4x performance.
Teach system
Automatic roller brush correction according to wear.
Less wear in Eco mode.
Kärcher Intelligent Key
Programmable in 28 different languages.
Assignment of user rights for machine settings.
Machine can only be operated with Kärcher Intelligent Key.
Roller brush on rear axle
Easier to drive over high kerbs.
Easy roller brush access, roller brush can be replaced in less than 5 minutes.
Roller brush can be checked within seconds.
Control panel
Machine data is shown on the display (e.g. main sweeper roller wear display).
Colour coding.
EASY-Operation switch for machine start, transport and sweeping function.
Specifications
Technical data
| | |
| --- | --- |
| Drive – power (kW) | 8.3 |
| Drive type | Petrol |
| Max. Area Performance (m²/h) | 10000 |
| Working width (mm) | 880 |
| Working width with 1 side brush (mm) | 1250 |
| Working width with 2 side brushes (mm) | 1700 |
| Waste Container (l) | 130 |
| Hill climbing ability (%) | 16 |
| Operating speed (km/h) | 8 |
| Weight (with accessories) (kg) | 684.1 |
| Weight, ready to operate (kg) | 685 |
| Weight incl. packaging (kg) | 685.1 |
| Dimensions (L × W × H) (mm) | 1800 x 1500 x 1450 |
Equipment
Automatic filter cleaning
Bulk waste flap
Overthrow sweeping principle
Travel drive - forward
Travel drive, reverse
Vacuum
Hydraulic container lift
Outdoor applications
Indoor applications
State-of-charge indicator
Operating hour meter
Sweep function (can be switched off)
Pneumatic wheels
Kärcher Intelligent Key
Start / Stop system
Teach system
Sweeping crescent side brush
Automatic wear adjustment of the main sweeper roller
Tact filter cleaning
Multi-functional display
Individual user languages/user rights
Shared service concept
Home Base fastening option
Main sweeper roller on rear axle
Dynamic Sweeping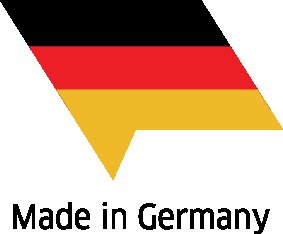 Application areas
Car parks
Production facilities
Logistics areas
Hotels
Retail
Storage areas
Paths