Leaf blower
LB 930/36 Bp
Our battery powered LB 930/36 Bp leaf blower clears dry leaves and other debris quickly, thoroughly and quietly. And it does it with absolutely no emissions.
Powerful, economical and environmentally friendly: Our battery powered LB 930/36 Bp leaf blower impresses in every respect. It clears leaves, debris and other waste at lightning speed, particularly in hard-to-reach areas. And it's so quiet that you can easily use it in noise-sensitive areas such as residential areas, or near schools, hospitals or even at night. Moreover, it also does not emit any harmful substances or other emissions that could damage the environment, it is very comfortable to use and has impressively low operating and maintenance costs.
Features and benefits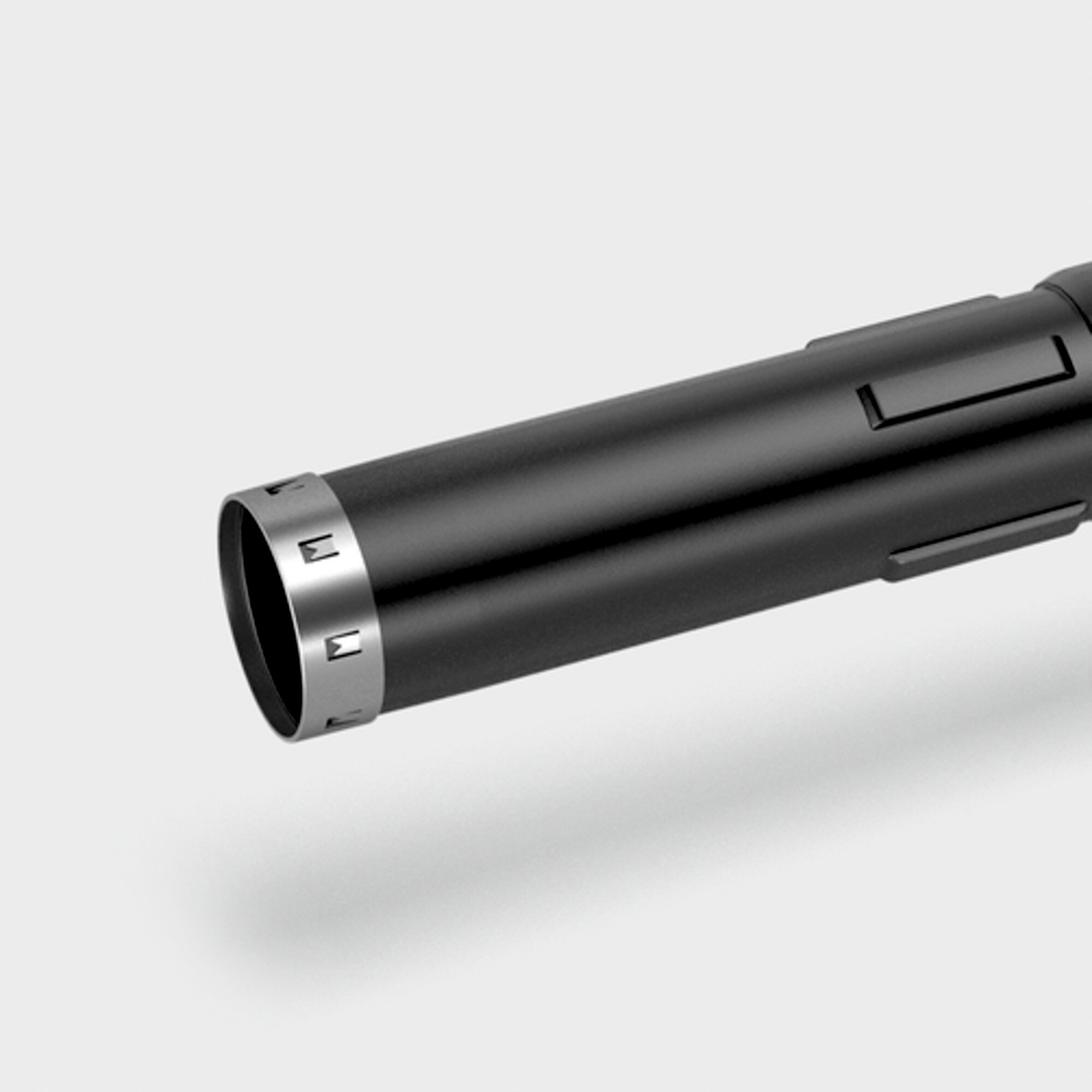 Metal scraper
Clears sticky residues and dirt. Protects the end of the blow tube from damage.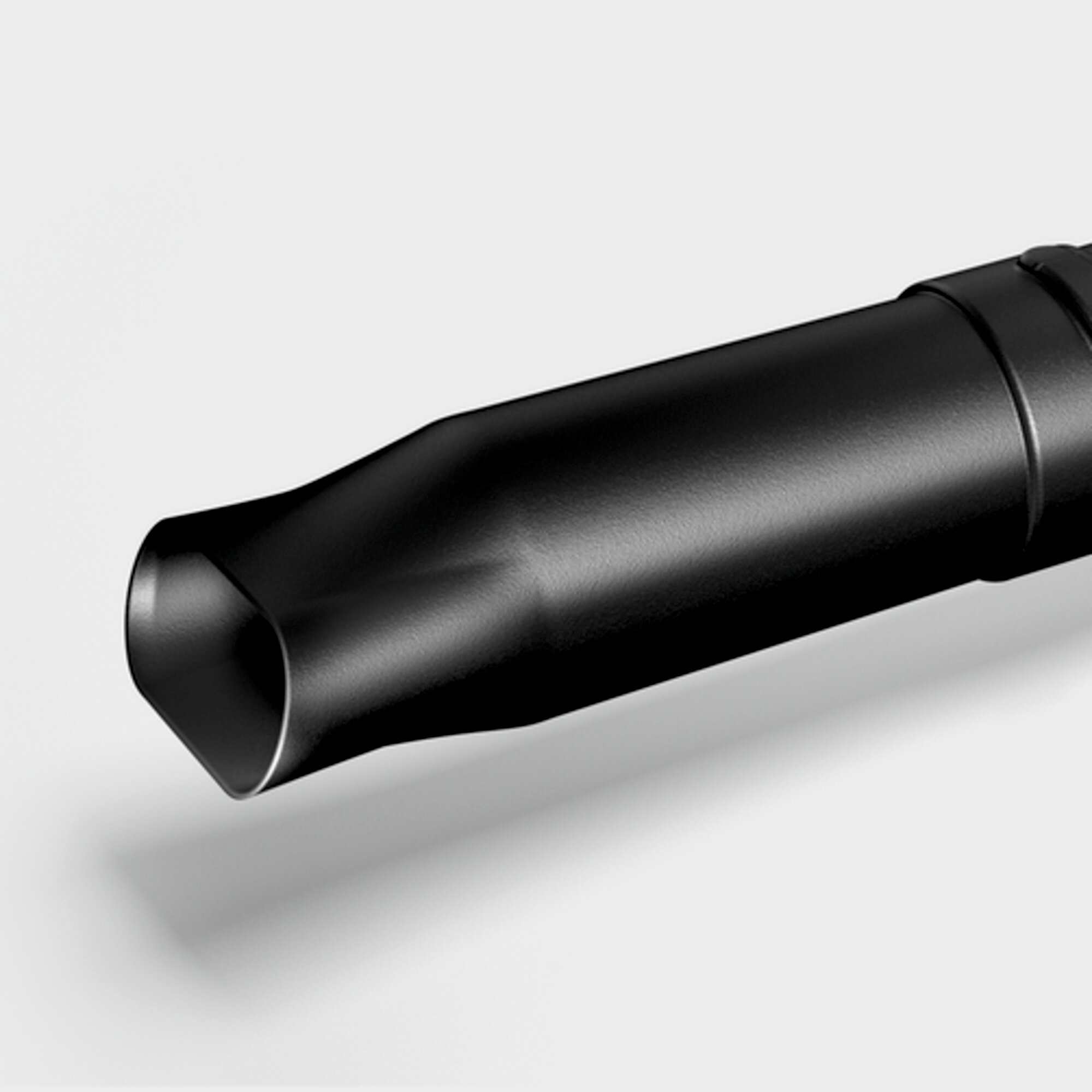 High-speed nozzle
Concentrates the blowing power onto a smaller area. Easily clears wet leaves and dirt.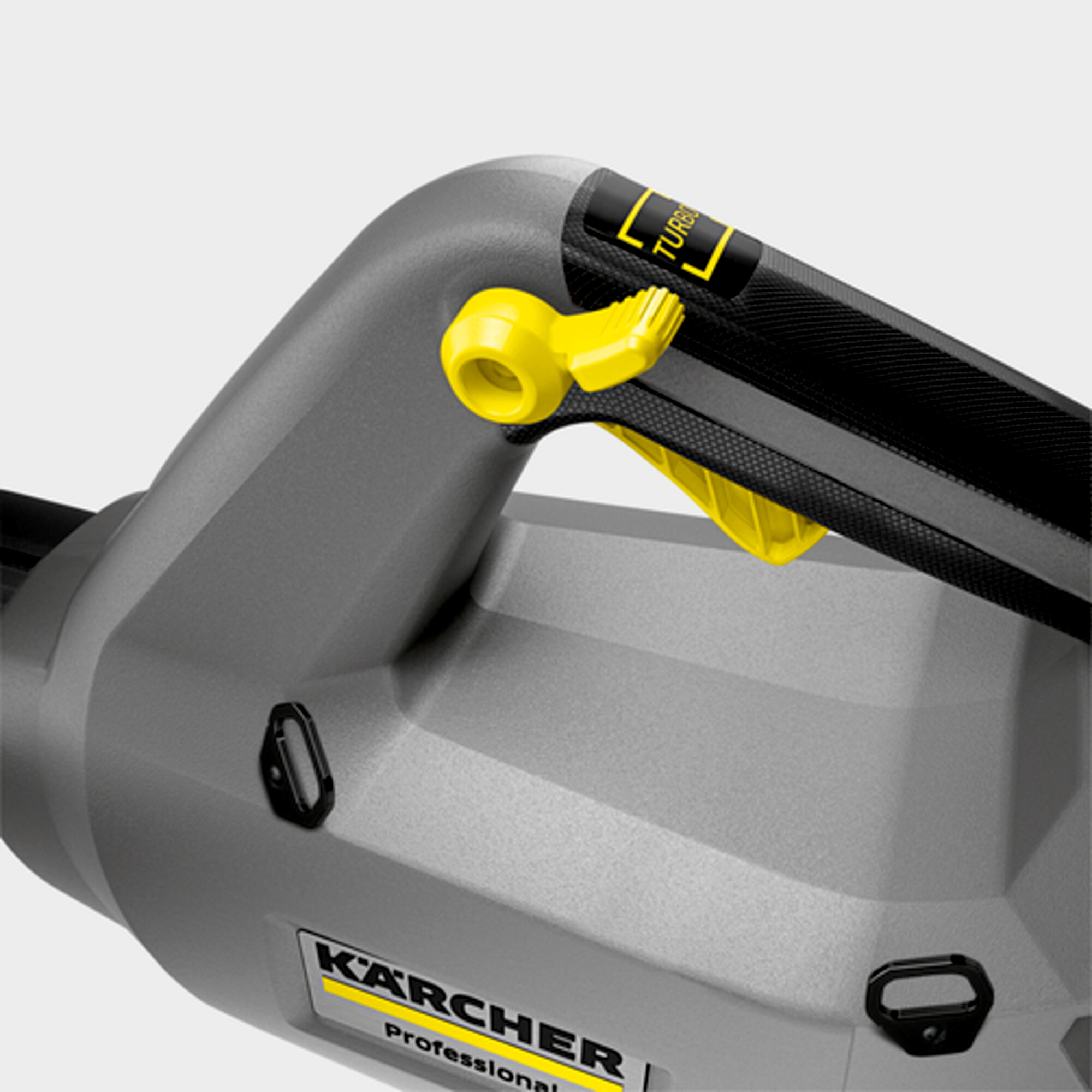 Infinitely variable speed and turbo button
Optimised blowing speed adjustment and performance increase when needed. Maximum control when removing stubborn foliage and dirt.
Comfortable shoulder strap
Enables convenient, comfortable positioning so that you can work without getting tired.
Balanced design.
Up to 50% quieter than petrol-powered machines
Ideal for working in noise-sensitive areas and at night.
Reduced impact on people and the environment.
Brushless motor
Minimal maintenance effort and long lifetime.
Low heat generation and high efficiency.
Complete flexibility within the Kärcher 36 V platform
Battery can be quickly changed to other machines as needed.
Increases productivity and safety while working.
No emission of harmful substances and CO₂
Protects the environment and the health of the user.
Significantly lower vibration compared to petrol-powered machines
Effortless work over long periods.
Protects the user's health.
Up to 90% lower operating and maintenance costs compared to petrol-powered tools
Particularly economical, as there are no petrol costs.
Specifications
Technical data
| | |
| --- | --- |
| Battery platform | 36 V battery platform |
| Air throughput (m³/h) | 930 |
| Air speed (m/s) | max. 60 |
| Blowing power (N) | 14 |
| Voltage (V) | 36 |
| Runtime per battery charging (min) | max. 40 (6.0 Ah) / max. 50 (7.5 Ah) |
| Weight without accessories (kg) | 3 |
| Weight incl. packaging (kg) | 5 |
| Dimensions (L x W x H) (mm) | 916 x 177 x 325 |
Equipment
Variant: Battery and charger not included
Standard nozzle with metal scraper
High-speed nozzle
Shoulder belt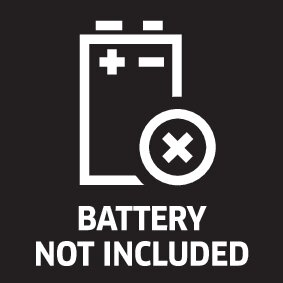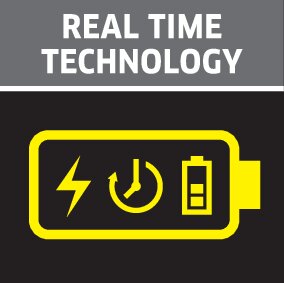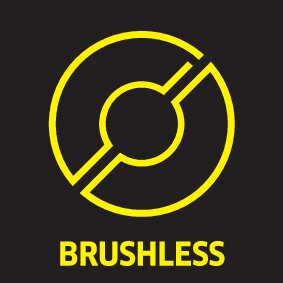 Application areas
For cleaning small to medium-sized areas and clearing light debris
For clearing dirt from hard-to-reach places
For cleaning dead leaves, garden cuttings, dirt and debris
Ideal for working in noise-sensitive areas, including at night
All products that match the battery